Teresa Pennington is a self-taught colored pencil artist with a talent she says is God-given. Often spending as much as four months on one drawing, she meticulously renders the scenery, landmarks, flora and fauna of Western North Carolina with an emphasis on the Blue Ridge Parkway. Teresa has been commissioned by the Biltmore Estate and has completed four series of drawings capturing the grandeur of the house and gardens. The newest Biltmore rendering is the first drawing in the St Nicholas Series. Other scenes she has captured include Grandfather Mountain, Cold Mountain, and Mabry Mill, one of the most photographed features on the Blue Ridge Parkway (mile marker 176) She records the large and small, with a tender regard for the details of chickadees and hummingbirds, as well as orchids and fruit.
15 N. Main St
Waynesville, NC 28786
828-452-9284
You're Invited
June 27, 2020
"Main Street Saturday"
On Saturday, June 27, 2020 head out to your favorite main street and show your support for your local merchants.  Have lunch, shop or just take a stroll, we invite you to slow down and remember why these local merchants matter in your community.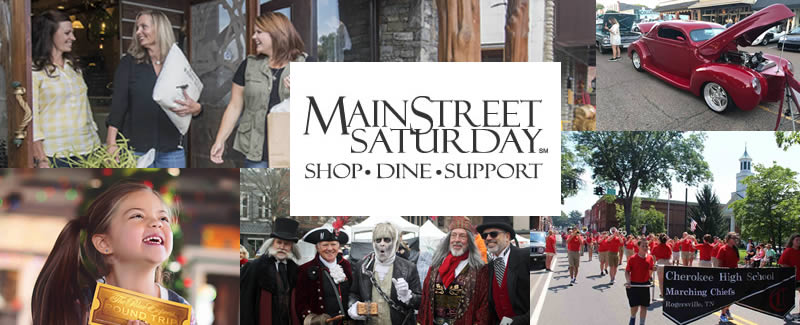 Other Great Destinations Nearby