WELCOME TO
DESTINATION.TOURS
Enjoy VIRTUAL TOURS of many great local destinations in the southern states. Join us to celebrate local merchants with "Main Street Saturday". Discover something new by taking virtual tours of Southern Main Streets, local shops, local restaurants, local accommodations and unique attractions.
We've created a collection of the best local shops in the south that offer online shopping. You can take a virtual tour of the shop and select items highlighted within the virtual online shop. The highlighted items will wisk you to their online shop for purchase. Feel confident that you are doing business with a local brick-and-mortar shops and that you are supporting small local business.
Additional option to reach the local merchants online shop: You will first be directed to their online virtual shop, to get purchase, go below the virtual tour and click the gold website button – "Our Website" or "Shop Online".
Enjoy more great shopping virtual tours:
Gray's On Main
Located in Franklin, Tennessee
Explore Our Map and Find New Destinations
for the Best Local Shopping, Restaurants,
Attractions and Inn's.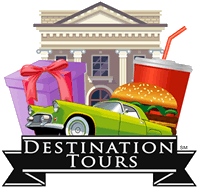 Destination.Tours
BEST OF …