Savory Spice Shop is a collection of locally owned and operated community spice shops offering the highest quality and greatest selection of more than 400 freshly ground herbs and spices and 170 hand-crafted seasonings. The shops are over-flowing with the rich, wonderful aromas of spices and seasonings from around the world as they are ground and blended weekly to ensure superior quality and freshness. With the help of friendly, knowledgeable spice merchants, customers are encouraged to sample the vast selection of common and exotic spices and have the ability to customize the amount of spice needed for their recipes, starting at as little as a half ounce. Savory Spice Shop is known throughout its communities as a Cook's Paradise that caters to experienced and aspiring cooks alike, and has developed a loyal following across the country.
Savory Spice Shop Franklin TN Virtual Tour.
You're Invited
June 27, 2020
"Main Street Saturday"
On Saturday, June 27, 2020 head out to your favorite main street and show your support for your local merchants.  Have lunch, shop or just take a stroll, we invite you to slow down and remember why these local merchants matter in your community.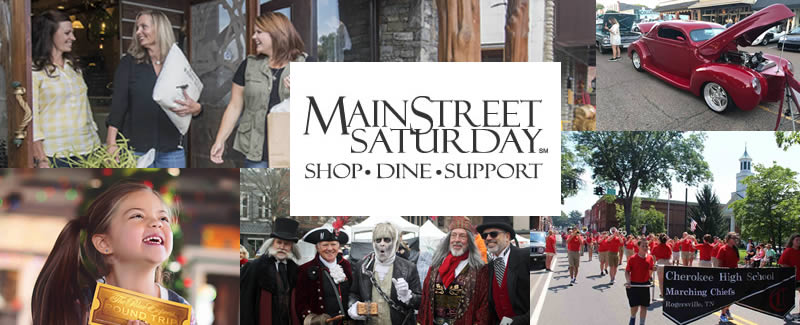 Other Great Destinations Nearby