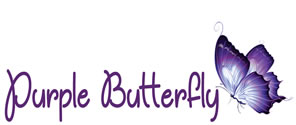 We cater to your child and your inner child with apparel, shoes, gifts, toys, books and much more.
A Personal Touch:
Add a truly personal touch to your child's wardrobe! The Purple Butterfly offers the ability to embroider your child's handwritten name or message on clothing or a keepsake item.
We always offer complimentary monogramming of all apparel and gift items purchased in the store. Choose from spa robes, diaper covers, bibs, onesies, day gowns, blankets, pillows, hats and so much more.
Story Time with the Princesses:
The Purple Butterfly is presenting a series of "Story Time with the Princesses" at 10 a.m. on the first Saturday of each month. On July 7, we will feature Rapunzel and also will have face painters.
Story Time is presented in conjunction with The Princesses of Dreams Do Come True Princess Parties. Along with the story, we'll have a hands-on activity and a special treat for the little ones.
Other Great Destinations Nearby