O' Be Joyful is about you, your friends and family, and the belief that the gathering of individuals for the enjoyment of life makes this world a better place. Mixing old Southern values with a fresh contemporary vibe, OBJs Kitchen & Cocktails marries the perfect combination of service and flavor. Whether you desire an intimate lunch with an old friend or catching the game with the guys, OBJ will create your perfect experience.
"Once, during Prohibition, I was forced to live for days on nothing but food and water." ~W.C. Fields
o-be-joyful: Vintage slang, from the American Civil War: intoxicating drink, a home-made brew…
You're Invited
June 27, 2020
"Main Street Saturday"
On Saturday, June 27, 2020 head out to your favorite main street and show your support for your local merchants.  Have lunch, shop or just take a stroll, we invite you to slow down and remember why these local merchants matter in your community.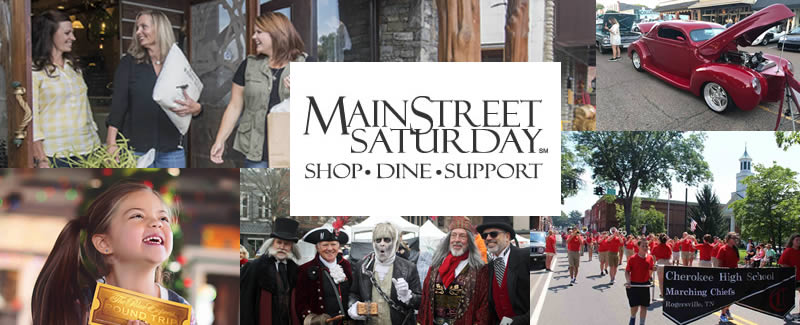 Other Great Destinations Nearby