The Fryemont Inn & Restaurant
Fryemont Inn
Downtown Bryson City
From the moment you enter the historic Fryemont Inn you will feel transported back in time to the warmth and friendly charm of a rustic Adirondack mountain lodge — in the heart of the Great Smoky Mountains. Its massive stone fireplaces, timber beams and chestnut paneled walls are reminiscent of a bygone era when America was just discovering the adventure, majestic beauty and cool breezes of the Western North Carolina mountains.
The Fryemont also offers contemporary accommodations, which are open all year — in the Stone Cottage Suites, the Balcony Suites and the Log Cabin.
Not your typical bed and breakfast, the Fryemont is a true country inn with a tradition of excellent dining. A hearty country breakfast and a memorable evening of dining are all included in the affordable price of your stay while the Historic Lodge is open, mid-April through November. The Fireside Bar is a popular meeting place for both Inn guests and locals.
Situated on a mountain shelf overlooking the quiet village of Bryson City and the Great Smoky Mountains National Park, the Fryemont Inn and Cottages offer you secluded comfort and a uniquely nostalgic atmosphere.
"The Fryemont Inn is a rustic, bark covered architectural masterpiece"
— Carol Timblin, The Atlanta Journal-Constitution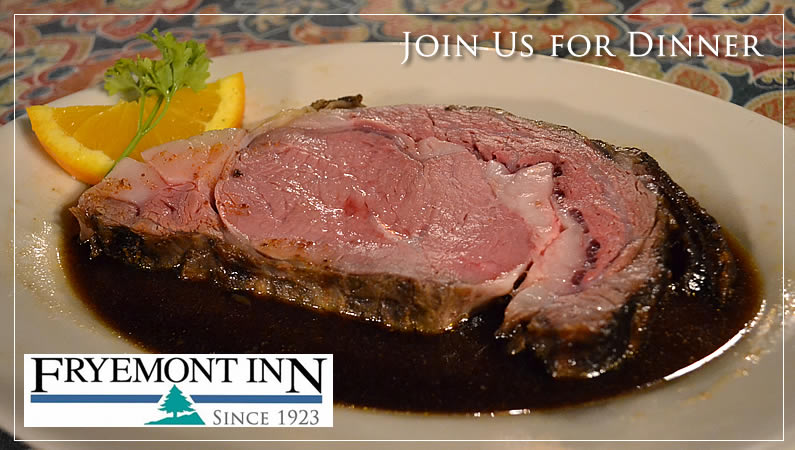 Other Great Destinations Nearby