Located in the center of inviting Bryson City, NC, just one mile from both Great Smoky Mountains National Park and 10,600 acre Fontana Lake and one block from the Great Smoky Mountains Railroad's depot, the store has become a can't miss destination on any visit to the Smokies. Walk into swell surroundings, wafting music and the fragrance of handcrafted soaps. Customers have said "It's like an art gallery inside a BBQ sauce store with a heavy dose of cool," and "I could live in here."
Lance and Tina Holland spent their young adulthoods as back country guides in various parts of the southern Appalachians leading to twenty year careers.  Lance as a Location Manager/Scout for major motion pictures including 
The Last of the Mohicans

 and 

The Fugitive.

 Tina as the storekeeper at Fontana Village catering to tourists and Appalachian Trail hikers. In 2010 they combined their talents to create a unique experience at Appalachian Mercantile.
You're Invited
June 27, 2020
"Main Street Saturday"
On Saturday, June 27, 2020 head out to your favorite main street and show your support for your local merchants.  Have lunch, shop or just take a stroll, we invite you to slow down and remember why these local merchants matter in your community.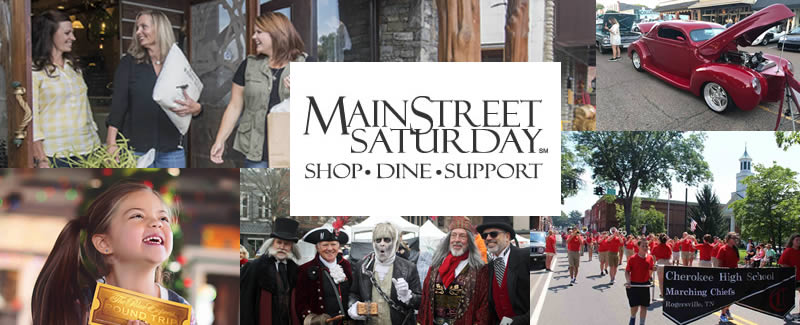 Other Great Destinations Nearby