Walnut Square & The Bridal Corner
Walnut Square and The Bridal Corner Hattiesburg MS – Wedding invitations are a specialty at the Bridal Corner in Walnut Square Pharmacy and Gifts in downtown Hattiesburg. Choose from Crane and Co., National Engraving, Carlson Craft, Embossed Graphics and more. We can also personalize any invitation with ribbons and custom decor. Professional calligraphy is also available. The Bridal Corner has a large selection of gifts for brides, bridesmaids, groomsmen, attendants and hostesses. Choose from a variety of personalized gifts including jewelry, julep cups, stationery, gift bags for out-of-town guests . . . and so much more!! Mustard Seed Pottery made right here in Mississippi is another popular choice! Looking for those hard to find bridal accessories? We have ring bearer pillows, elegant custom wedding memory books, pens, champagne glasses, custom-designed nametags and much more to complete your wedding details. We custom-wrap your gifts in the colors of your wedding or theme of your party. Our gift wrap is pretty enough to be part of the party decor! The Best Shopping in Hattiesburg MS!
124 Walnut Street
Hattiesburg, MS
601-543-0111
You're Invited
June 27, 2020
"Main Street Saturday"
On Saturday, June 27, 2020 head out to your favorite main street and show your support for your local merchants.  Have lunch, shop or just take a stroll, we invite you to slow down and remember why these local merchants matter in your community.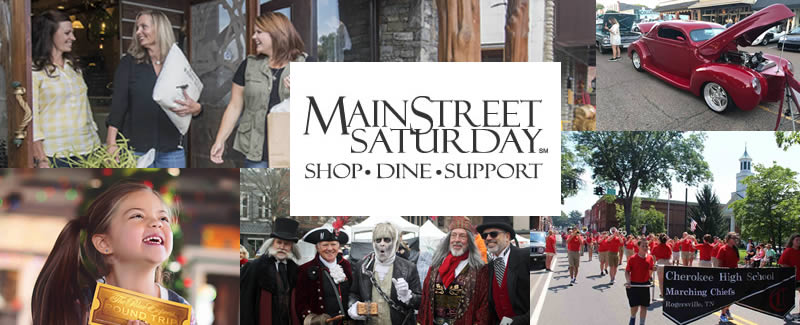 Other Great Destinations Nearby