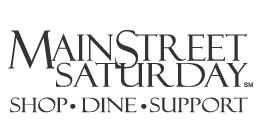 Main Street Saturday
From the best local shopping and local cuisine to art crawls, holiday parades, weekend events, beer festivals and more. Local merchants help our communities thrive and provide these and many other happenings making us proud of the community in which we live.
You're Invited
TBD
"Main Street Saturday"
Head out to your favorite main street and show your support for your local merchants. 

Have lunch, shop or just take a stroll, we invite you to slow down and remember why these local merchants matter in your community.
Main Street Saturday
Featured Destinations
Featured Destinations with the best local shops, restaurants and more.
Main Street Saturday
Featured Shops & Restaurants
Below is a random listing of featured local small businesses in the South. You can discover more about these small businesses by tapping on their photo and taking a
360 Virtual Tour

of the local merchant.