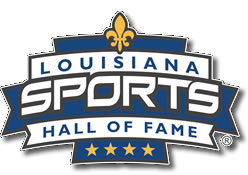 More than a half-century after inducting its first class of sports legends, the Louisiana Sports Hall of Fame is realizing its fondest dreams and greatest aspirations.
In a Grand Opening on Friday night, June 28, the doors swing open on the stunning $23 million Louisiana Sports Hall of Fame and Northwest Louisiana History Museum, a 27,500-square foot structure at 800 Front Street in the National Historic District of Natchitoches. The vision of a true museum home for the state's all-time greats was outlined well before the state Hall of Fame was created in 1958.
Developed and operated by the Louisiana State Museum system in partnership with the Louisiana Sports Writers Association and the City of Natchitoches, the 27,500-square-foot museum complex provides a permanent home for the Sports Hall of Fame and its collection of portraits and memorabilia celebrating the achievements of more than 300 Louisiana athletes, coaches and other sports figures.
Located on the second floor, the Northwest Louisiana History Museum explores the evolution of unique cultural traditions from early native-American civilizations to the present. The building itself, designed by Trahan Architects of New Orleans, evokes the region's rivers and plowed fields with sinuous molded stone interiors and earth-colored exterior sheathing.
Other Great Destinations Nearby