Top 10 Best Shopping Destinations in the South
for 2022
 Take virtual tours of these great local businesses and discover great new
Main Streets to explore and enjoy.
Our "South's Best" features 10 of our top picks for 2022:
1. Ocean Springs, Mississippi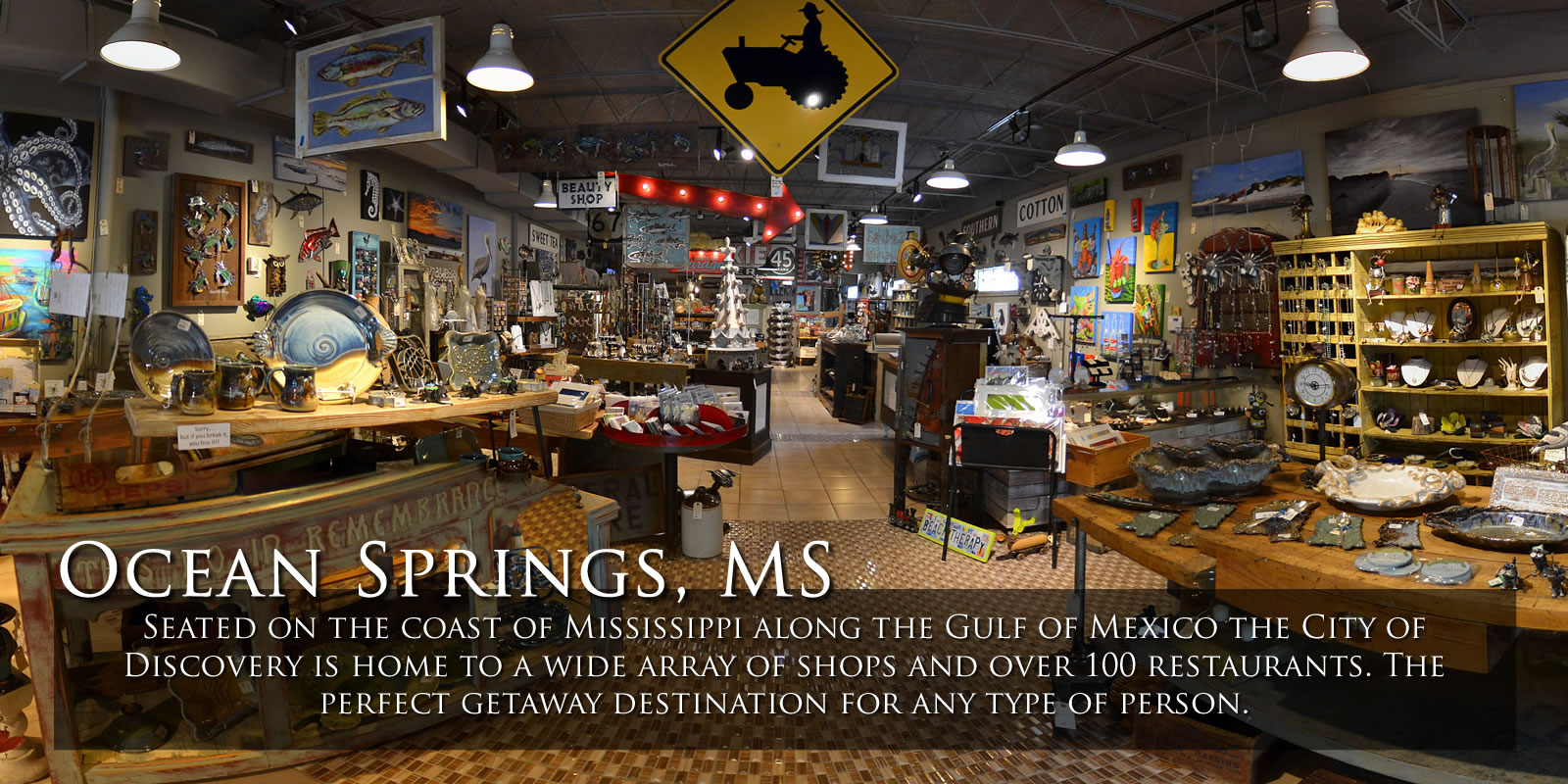 Seated on the coast of Mississippi along the Gulf of Mexico the City of Discovery is home to a wide array of shops and over 100 restaurants.
The perfect getaway destination for any type of person.
Downtown Ocean Springs MS VIRTUAL TOURS - Downtown Ocean Springs MS Shopping Restaurants and More. Virtual Tour of Ocean Springs presented by the Ocean Springs Chamber of Commerce and Main Street. Featured Merchants Tap on Merchant below [...]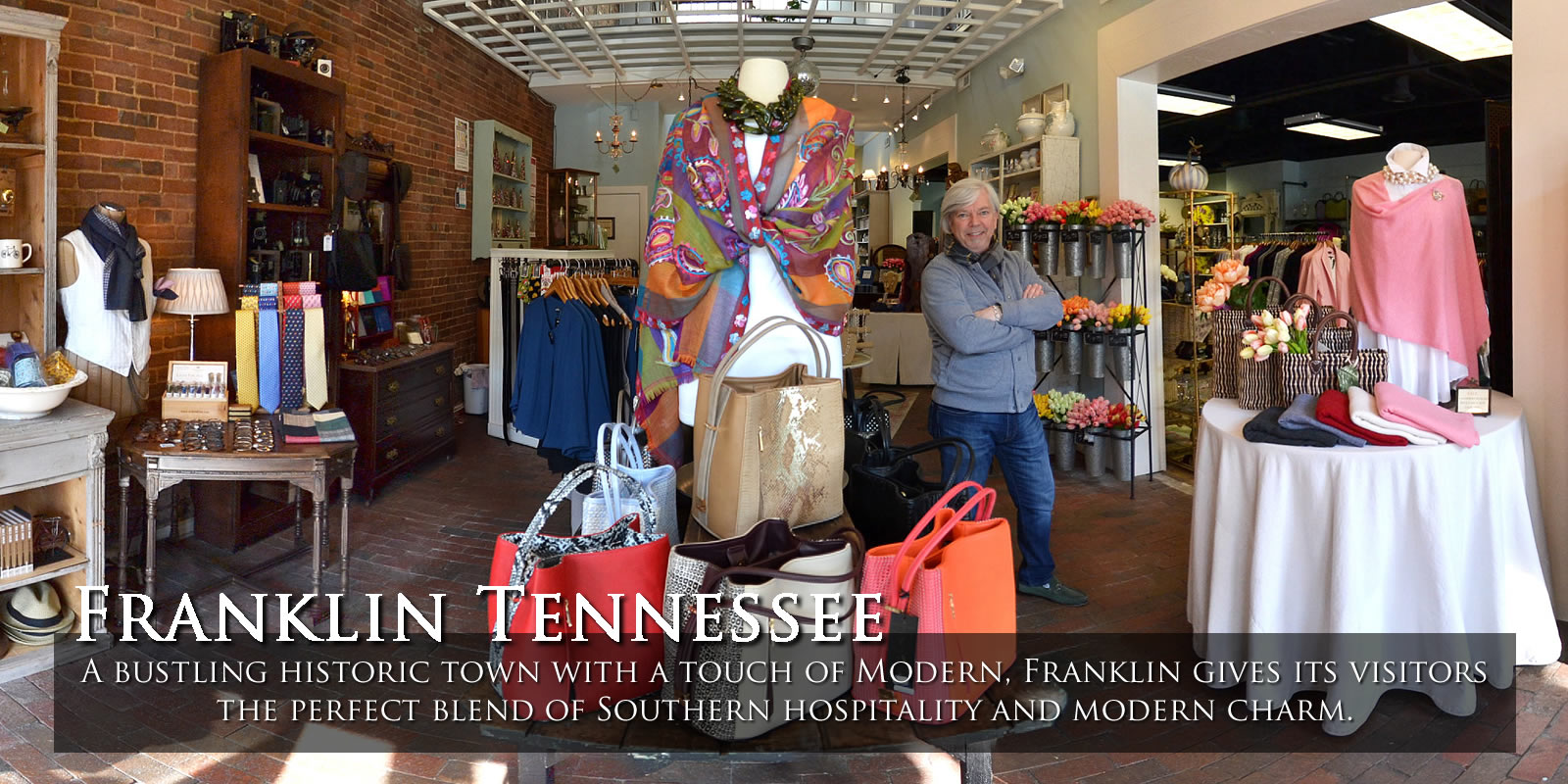 A bustling historic town with a touch of Modern, Franklin gives its visitors the perfect blend of Southern hospitality and modern charm.
Heirloom Shop Downtown Franklin Tennessee Beautiful Gifts is what you will find for any occassion at The Heirloom Shop in Downtown Franklin. Christopher Radko Old World Ornaments Cotton Colors Happy Everything Faceplant Dreams [...]
Avec Moi Franklin TN features a unique blend of gifts, home decor, accessories, and more including: K. Hall scented candles, Glassware and stemware, Reading glasses, Gift books, Sterling silver jewelry, One-of-a-kind treasures. Avec [...]
The Cellar on Main Franklin TN A one-of-a-kind ladies' boutique with many choices in fun and comfortable clothing, accessories, and shoes. Labels seen are Nic + Zoe, Fresh Produce Sportswear, Madison Hill, Color [...]
Gallery 202 Franklin TN Art Gallery - What We Offer: Art Gallery, Fine Art, Custom Jewelry, Sculpture, Art Events, and now Exquisite Antiques. We are an available Event Venue for Special Occasions. Gallery [...]
Riverside Franklin Riverside Franklin - Discover Unique Home Decor And Boutique Items Only Steps From Beautiful Downtown Franklin, Tennessee. 144 Bridge Street Franklin, TN 37064 (615) 591-4089 HOURS: Monday [...]
Winchester Antique Mall Franklin TN - What We Offer: antiques in franklin, antique mall franklin tn, franklin tn shops, antiques, shop franklin tn, garden accents, wrought iron antiques, architectural [...]
3. Bryson City, North Carolina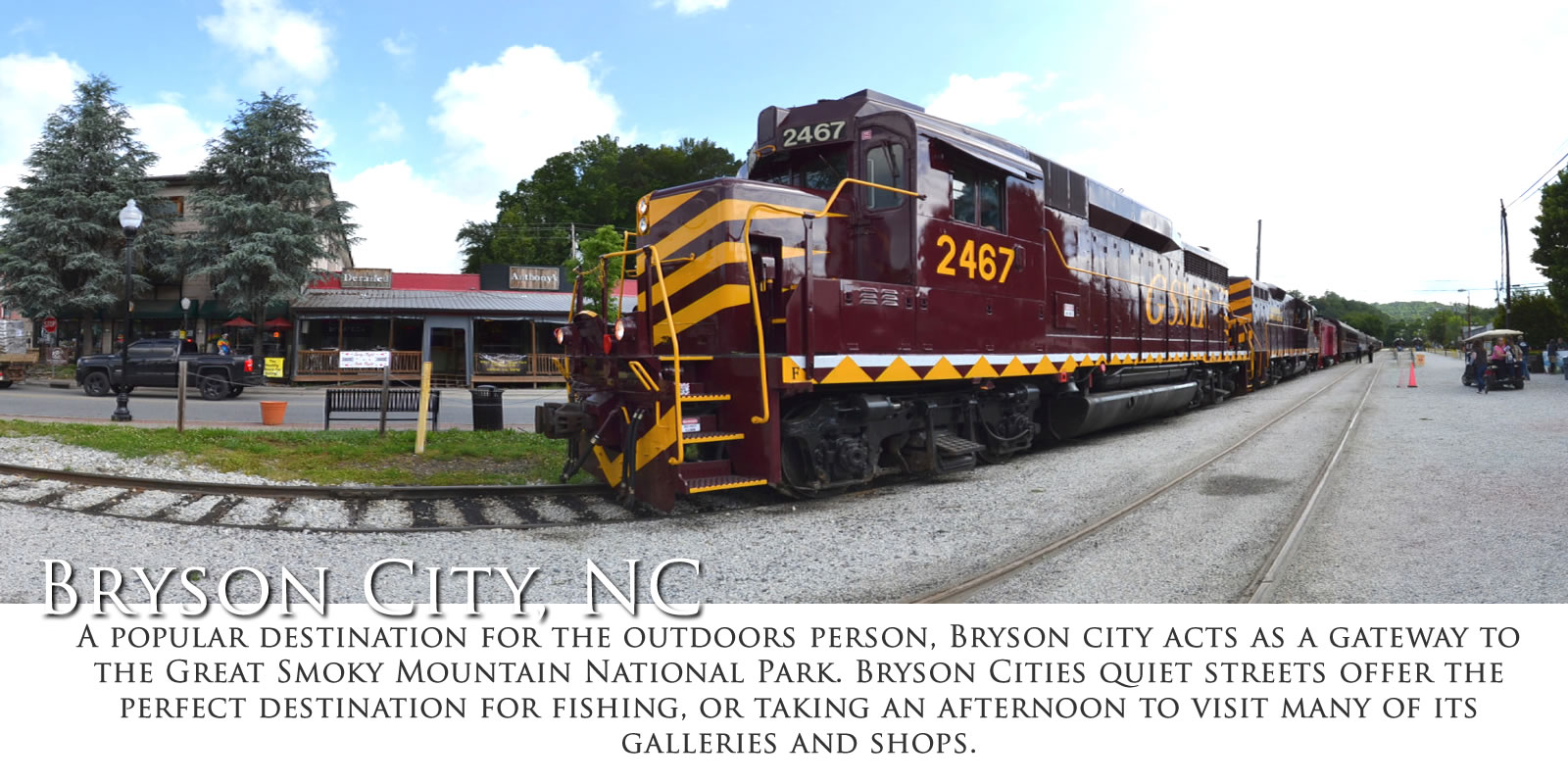 Gallery Zella Downtown Bryson City 166 Everett Street Bryson City, NC 28713 25 Artists in 5 Showrooms in the former Great Smoky Mountain Railroad Presidential Suite. Browse through Gallery Zella's exclusive collections: 2,500 [...]
With 53 miles of track, two tunnels and 25 bridges, the Great Smoky Mountains Railroad will take you on a memorable journey through a remote and beautiful corner of North Carolina. Ride with us [...]
Bryson City Best Shopping & Attractions In the Heart of the Great Smoky Mountains sits Bryson City.  Bryson City is home to the Great Smoky Mountain Railroad (GSMR) and to some of the best shopping in the Great Smoky Mountains.  Bryson City also boasts [...]
The McKinley Edwards Inn is located on Schoolhouse Hill, is located on Schoolhouse Hill, overlooking Bryson City with a view of the Great Smoky Mountains. The Inn offers pet-friendly, upscale boutique hotel lodging [...]
Through exhibits and videos you'll learn about legendary "Stream Blazers," the evolution of rods and reels, basic knots, fly-tying, types of gear, types of game fish, regional fishing waters, and the history of fly [...]
Swain County Heritage Museum On the second floor of the courthouse, the Swain County Heritage Museum tells the story of the County and its people. Through photos, exhibits and video you will learn [...]
4. Black Mountain, North Carolina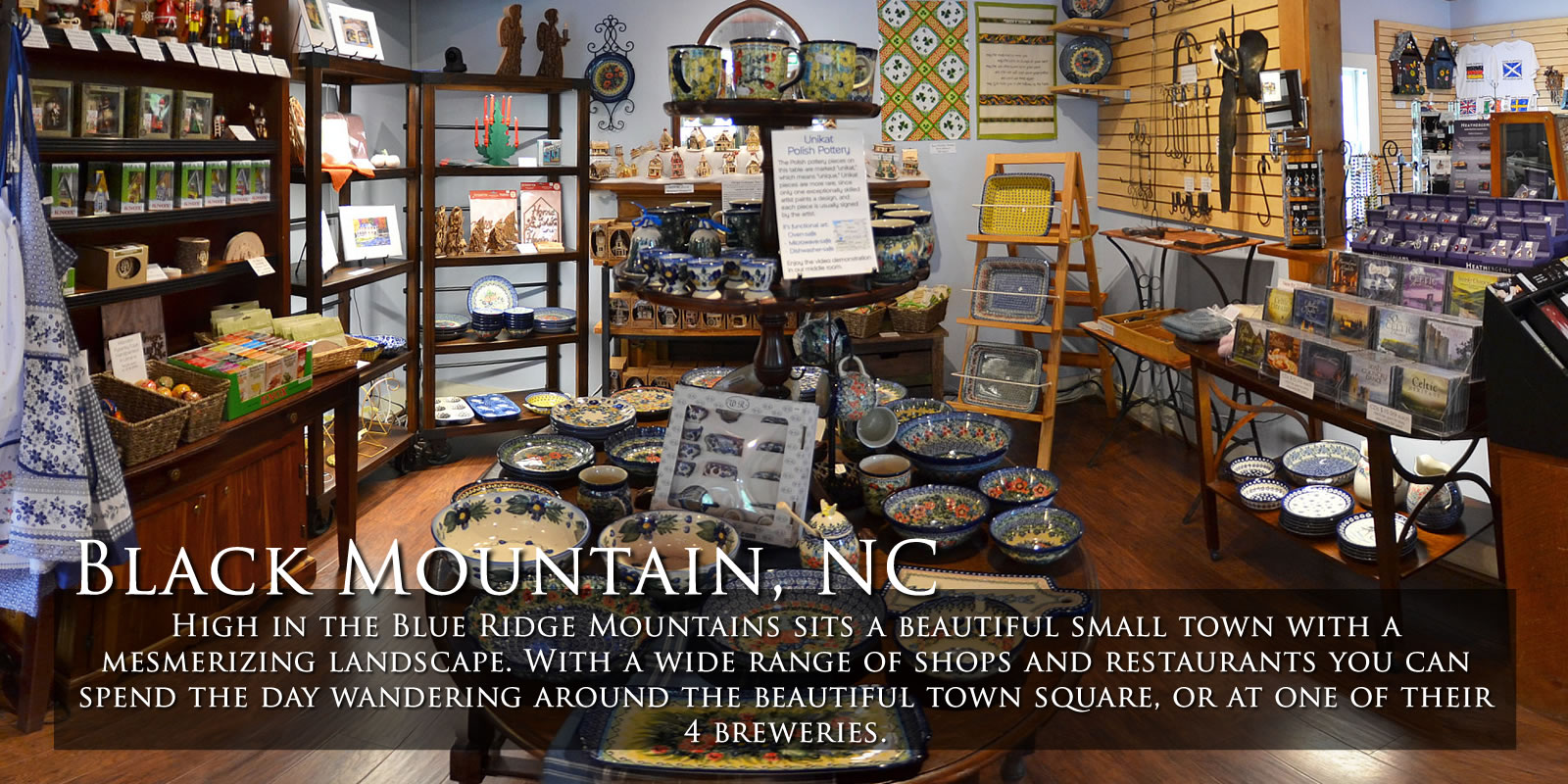 High in the Blue Ridge Mountains sits a beautiful small town with a mesmerizing landscape. Black Mountain town square has a wide range of shops and restaurants
you can spend the day wandering around.
Mellie Mac's Garden Shack Mellie Mac's Garden Shack Downtown Black Mountain NC Welcome to Mellie Mac's Garden Shack! Walk through our gates into a world of wonderment and enchantment, right here in the [...]
Premier destination shop dressed in 100 percent reclaimed materials offering regional handcrafted gifts, home and garden decor,  jewelry and hand poured, soy candles. The Dancing Dragonfly features a gallery of fine canvas and [...]
5. Waynesville, North Carolina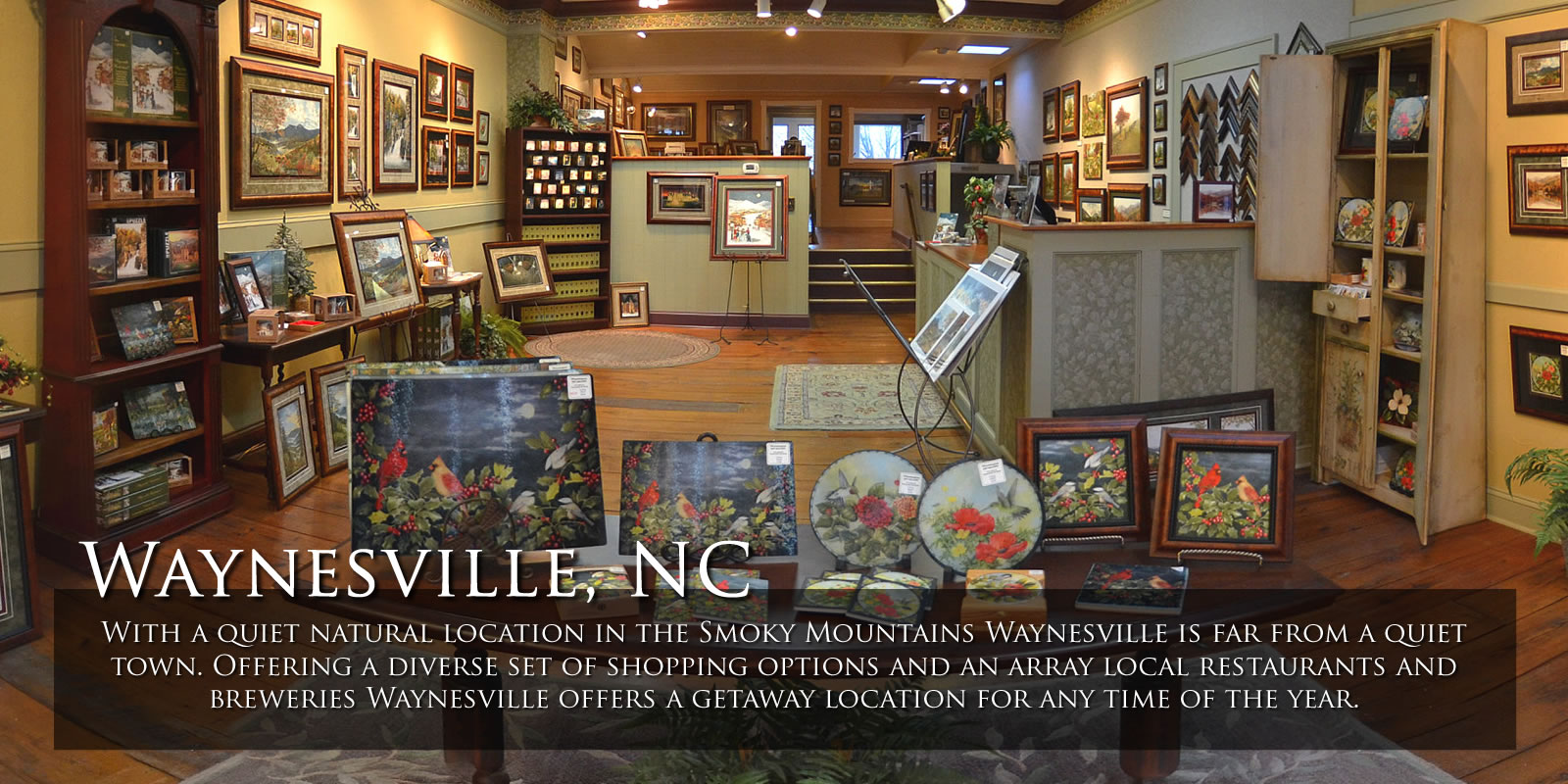 With a quiet natural location in the Smoky Mountains, Waynesville is far from a quiet town. Offering a diverse set of shopping options and an array local restaurants and breweries Waynesville offers a getaway location for any time of the year.
Sutton & Sons Sutton and Sons antique shop is located near downtown Waynesville, North Carolina, in the foothills of the Great Smoky Mountains, and our commitment to preserving the culture and community of [...]
Spenceberry Antiques At Spenceberry Antiques, our one of a kind items keep customers coming back to discover what new pieces we have to offer. Our helpful staff are always on hand to point out new arrivals and [...]
We now offer eGift Cards. Great for Birthdays, Weddings, and other Special Events! There Easy to Use - select amount, add personal note, email or text to yourself or a friend [...]
Twigs and Leaves Gallery 98 North Main Street Waynesville, NC 28786. Craft, Art and Furniture Gallery. Browse through an unforgettable collection of nature-inspired works by 170 primarily regional artists and crafts persons. [...]
Downtown Waynesville NC   Featured Merchants Tap on Merchant below to enjoy their Virtual Tour! Downtown Waynesville NC   Downtown Waynesville offers great shopping, wonderful restaurants and is located on [...]
6. Collierville, Tennessee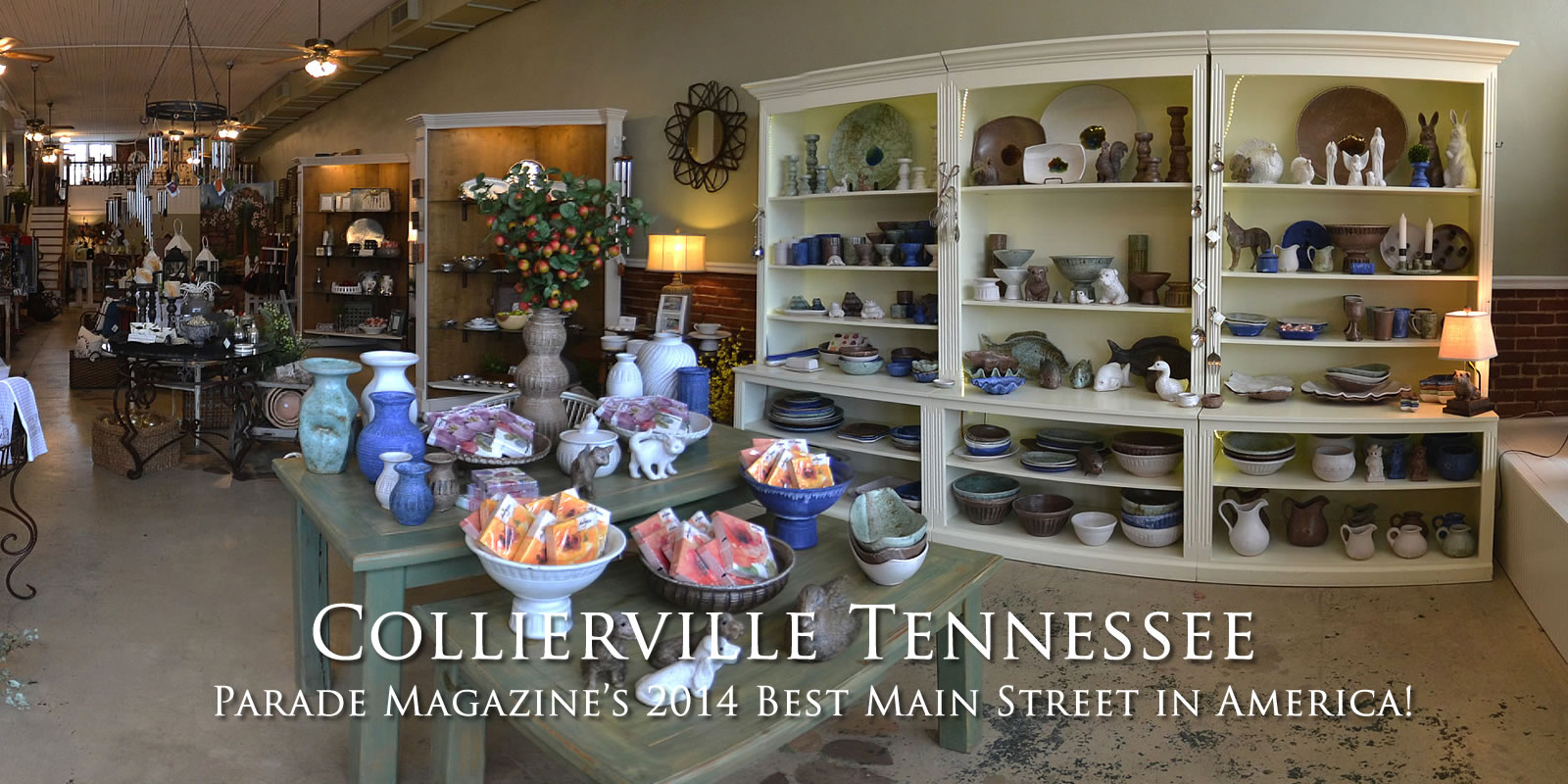 John and Sandy Barrios enjoy traveling and experiencing different cultures. Their love for the Mediterranean scene sparked their dream of opening Bazaar, the go-to store for olive oils, vinegars, and gourmet gifts. Their [...]
Dee Larue Designs is located in the downtown square of Collierville, TN-named "Americas best Main Street" by Parade Magazine. Our home furnishings and accessories store is opened Wednesday-Saturday, 11am-4pm. Interior design can be [...]
Since 1979, John Green has worked as a real estate agent in the greater Memphis area. Even from the beginning of his career, John was dedicated to top customer service and ensuring that all [...]
Patricia's on the Square has been in business for 20 years. In 1995, Patricia began the store as an antique shop. By 2003, Patricia realized the need for an upscale specialty shop for [...]
Saint Andrew's is a Christian worship community committed to prayer, work, and study. Work includes in-reach and outreach, all in response to God's gracious gift of salvation in Jesus Christ. 106 [...]
7. Beaufort, South Carolina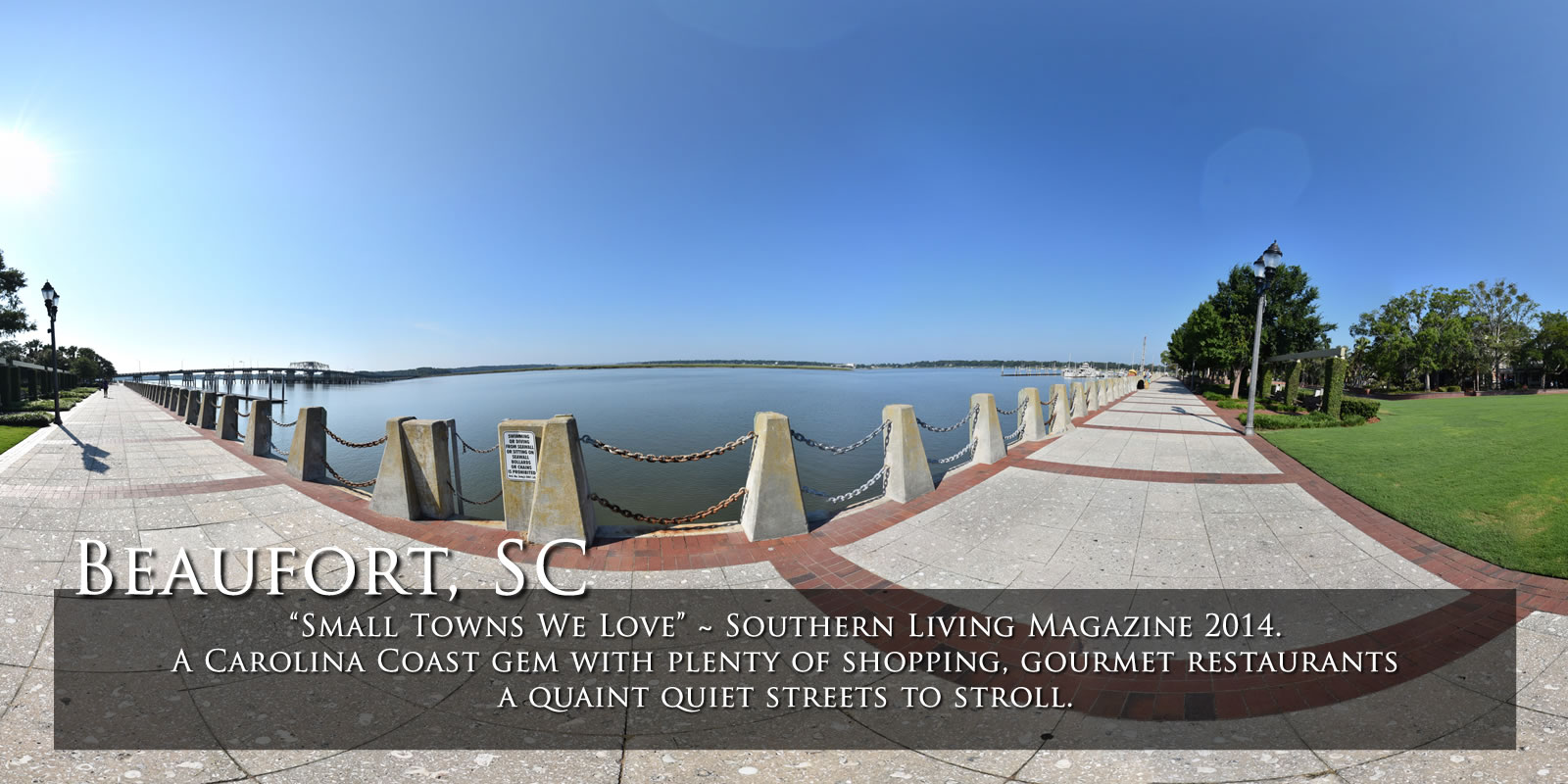 A Carolina Coast gem, Beaufort, South Carolina offers plenty of shopping, gourmet restaurants with a quaint quiet streets to stroll.
Though there were murmurings that she was quietly secreted out of New York due to an international incident involving a certain ambassador at the United Nations, in truth, Lulu had simply run out [...]
WELCOME TO OLIVE THE ABOVE, WE ARE A UNIQUE TASTING STORE OF THE WORLD'S FINEST EXTRA VIRGIN OLIVE OILS AND BALSAMIC VINEGARS. OUR OLIVE OILS ARE CAREFULLY PRESSED FOR QUALITY, NOT QUANTITY SO THEIR FLAVOR PROFILES [...]
8. Cleveland, Mississippi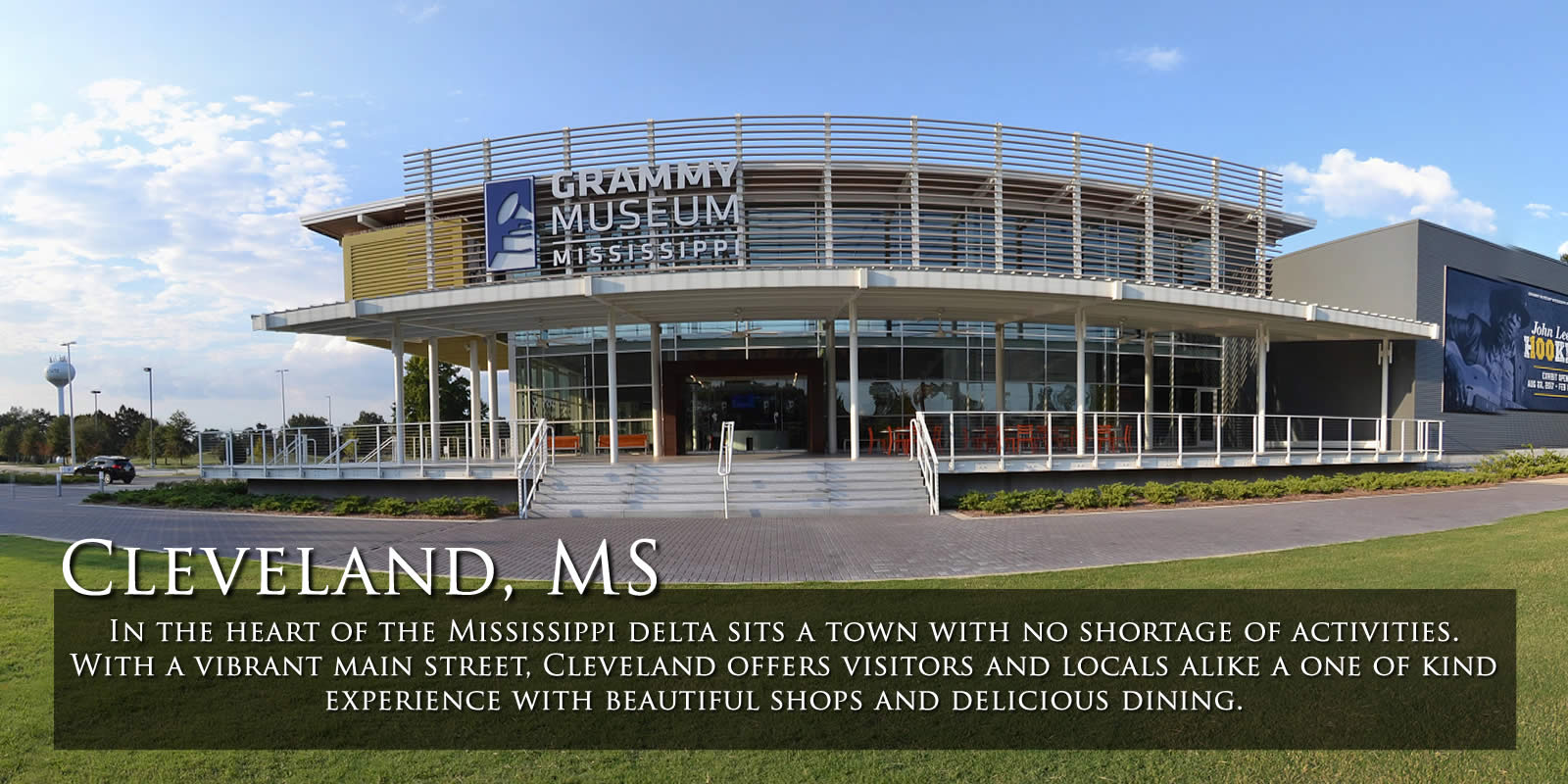 Downtown Cleveland MS
Heidi's Cleveland MS The Monogram Store - Embroidery, Screen Printing, Promotional Items and More! We also offer Collegiate Gear, Toys, Baby, Jewelry, Purses and More! 110 North [...]
Downtown Cleveland MS   Cleveland Mississippi the home of the Delta Grammy Museum and the Delta Blues.  Find the best shopping, restaurants and things to do in Downtown Cleveland Mississippi with our virtual tours. Featured Merchants Tap on [...]
Punkin Patch Baby, Boys and Girls, Tweens and Teens - It's a fun place to shop for children's clothes! 134 North Sharpe Avenue Cleveland, MS 38732 [...]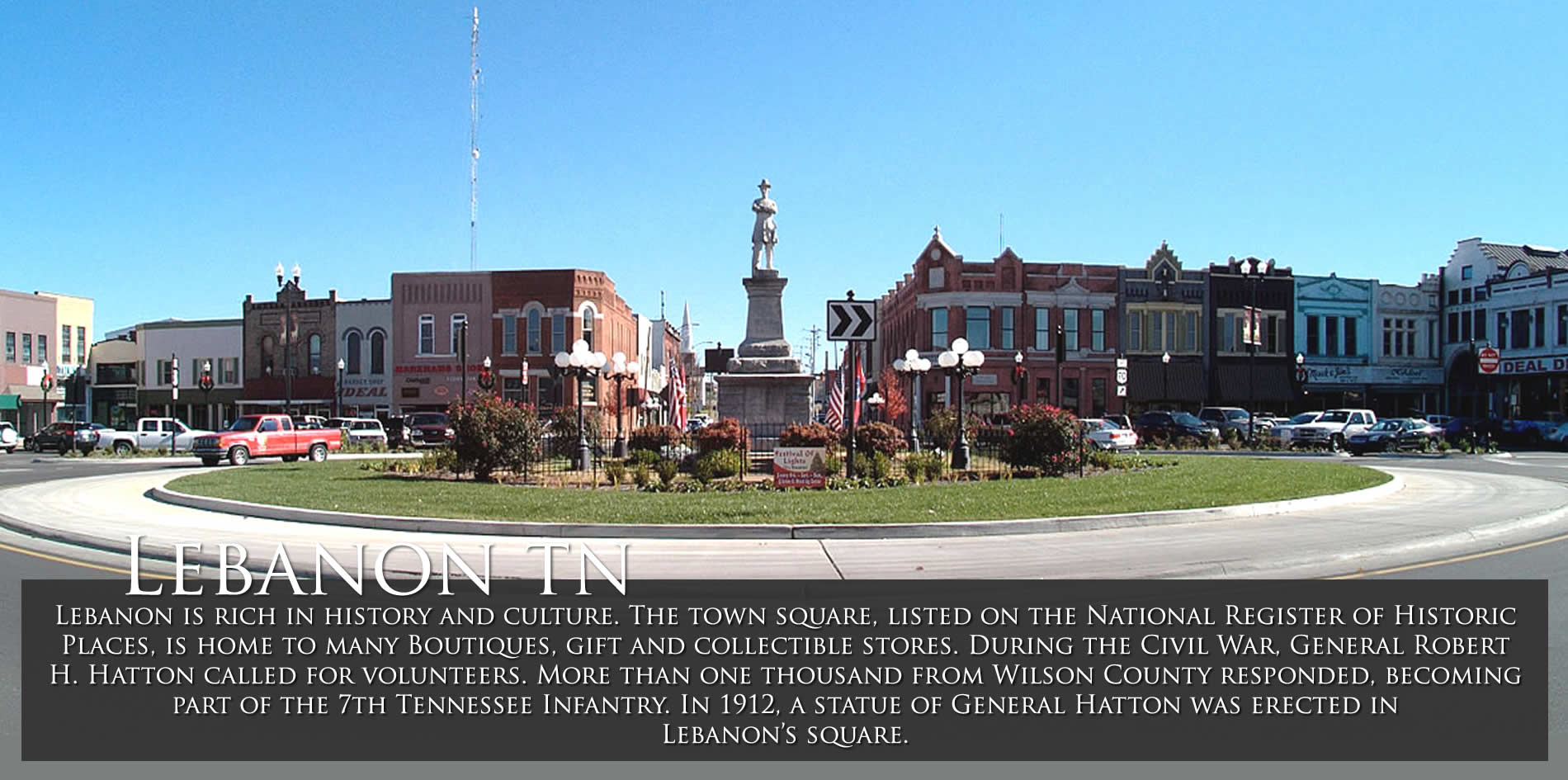 Dreams Boutique is on the Public Square in Lebanon, TN. Dreams is a Women's Active Wear, Lounge Wear, Intimates, and Trendy Apparel store. We offer specialty fit bras, lounge wear, work out clothing, [...]
Square Market is a shopping utopia with a fresh mix of unique furniture and home décor items including local food products and specialty gifts! Family-owned and -operated, we are experts in customer service taking great pride [...]
10. Natchitoches, Louisana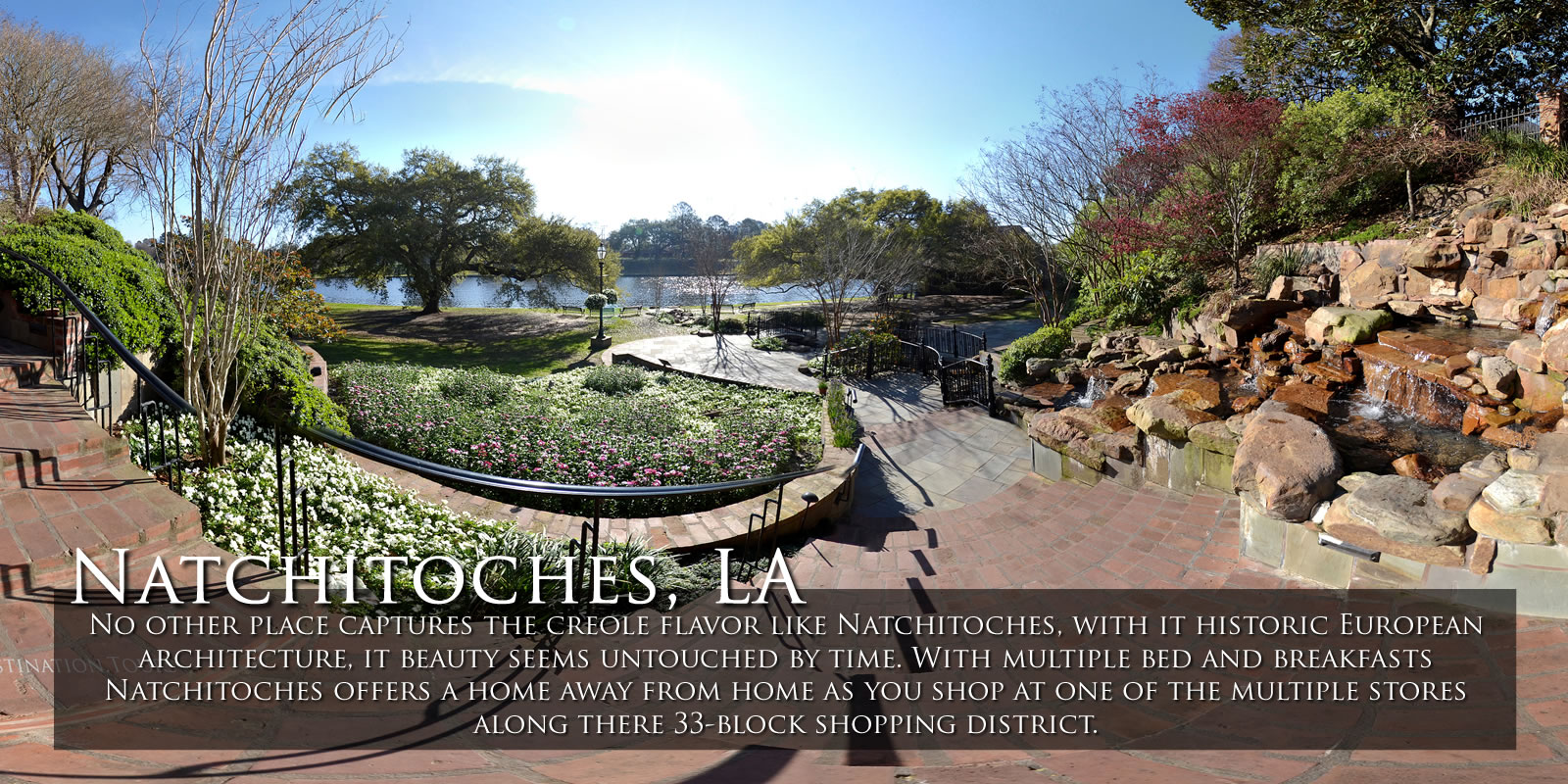 No other place captures the creole flavor like Natchitoches, with it historic European architecture, it beauty seems untouched by time. With multiple bed and breakfasts Natchitoches offers a home away from home as you shop at one of the multiple stores along there 33-block shopping district.
At Magnolia Spa Wellness & Boutique we are grateful for the ability to be a part of a single individual's day. The service we provide to our client does not stop topically; it [...]
Fort St. Jean Baptiste State Historic Site Natchitoches was founded by a French Canadian, Louis Antoine Juchereau de St. Denis, in 1714 while he was en route to Mexico from Mobile, Alabama, on [...]
Interiors & Gifts in the Heart of Downtown Natchitoches, LA. 746 Front Street Natchitoches, LA 71457 318-238-4373 HOURS: Tuesday - Saturday: 10 - 6 Sunday & Monday: Closed [...]
Brick and Row / Merci Beaucoup We are thrilled to announce Merci Beaucoup Florals & Gifts, located in Downtown Historic Natchitoches, is under new ownership of Keith & Natalie Ducote. In the Spring [...]
Natchitoches is the quaint town featured in the movie Steel Magnolias.  Major festivals are held downtown each year, including the Natchitoches Jazz/R&B Festival and the world famous Natchitoches Christmas Festival which beautifully illuminates [...]
Grand Ecore Visitor Center The Visitor Center is located at Grand Ecore, a small community about four miles north of Natchitoches, Louisiana, and commands a panoramic view from a bluff 80 feet above [...]
Other great destinations in the south worth mentioning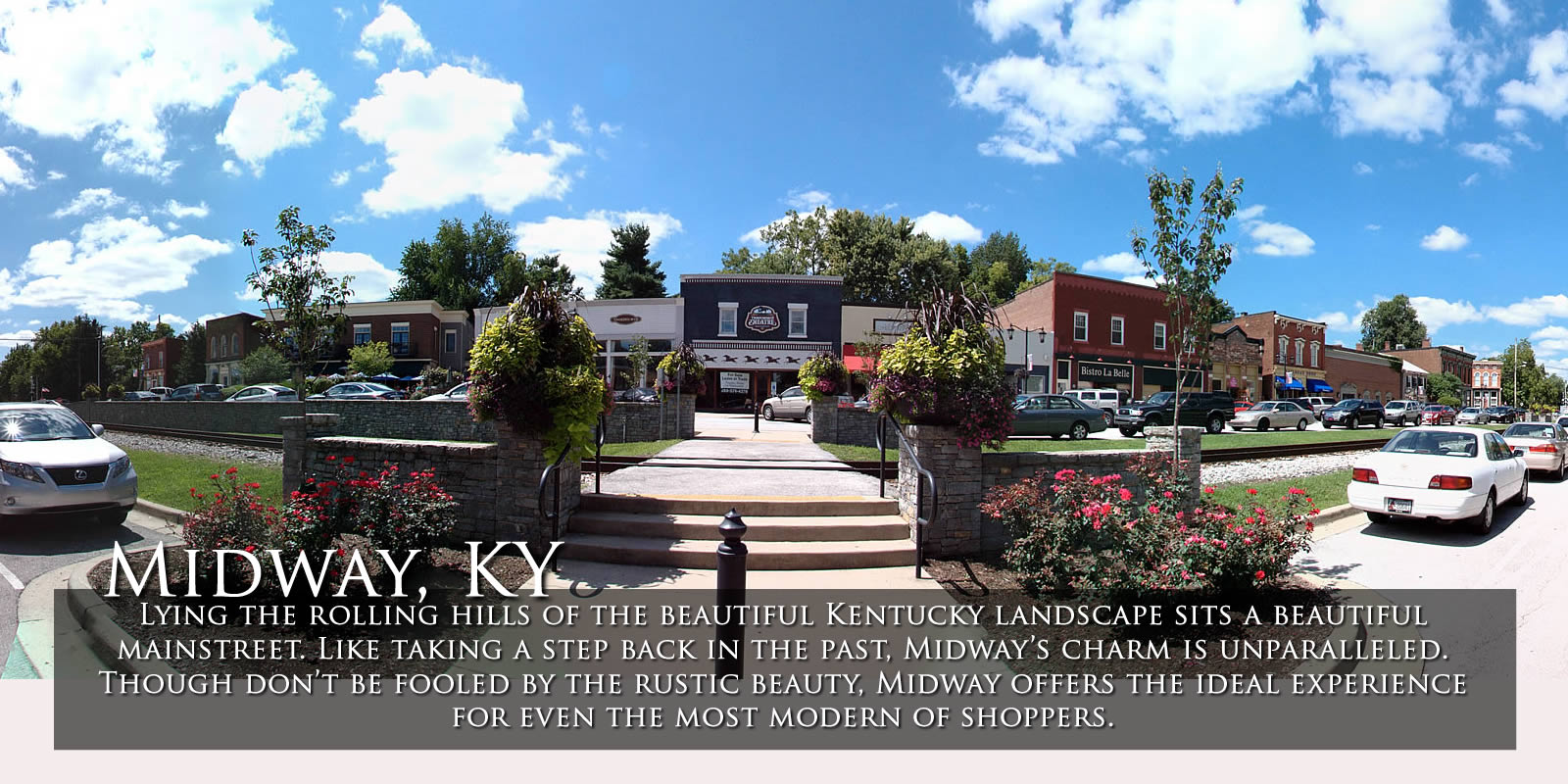 The Midway Boutique The Midway Boutique Kentucky Open the door to your new favorite place. The explosion of color, the sparkle of jewels, and the laughter of new friends will make your Midway [...]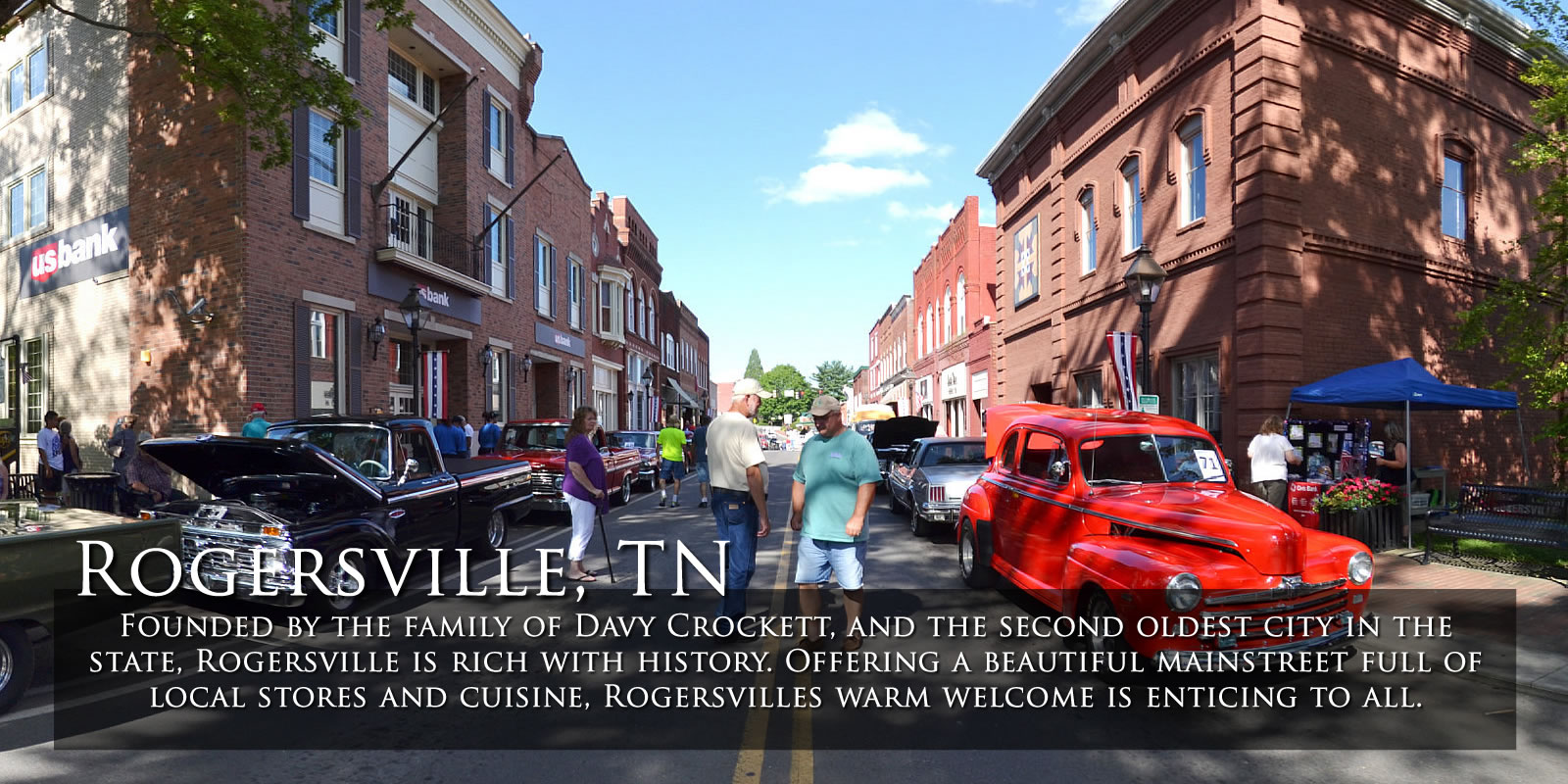 Oh Henry's Restaurant Downtown Rogersville Tennessee. 201 East Main Street Rogersville, TN 37857 423-272-0980 Hours: Monday - Saturday: 7:00am - 10:00pm Our Website [...]
Offering a casual gourmet southern comfort meal that is sure to make you feel like you are right at our table–filled with laughter, delicious food and if you are lucky–a few quick jabs. Throughout [...]
Downtown Rogersville TN   In the heart of Tennessee sits a beautiful secret kept out of the hussle and bussle of the big cities. Rogersville, settled in 1775 and often seen to be "Tennessee's Best Kept Secret" [...]
Amis Mill Eatery: Join us at the Historic Amis Grounds for Events, Great Food, Weddings, Tours and Our Visitor Center, all with wonderful views of our TN Mt's. THOMAS AMIS was born in Halifax, [...]
LuElla's Gift Market LuElla's Gift Market offers a personal shopping experience right in the heart of historic downtown Rogersville, TN. With unique gifts and friendly service, finding the perfect gift has never been [...]
The Hollywood Hillbilly is a full restaurant & full bar. We specialize in creative gourmet bar food that is made fresh. Our atmosphere is truly unique and features a 300 gallon fish aquarium in [...]