Top 10 Best Shopping Destinations in the South
for 2022
 Take virtual tours of these great local businesses and discover great new
Main Streets to explore and enjoy.
Our "South's Best" features 10 of our top picks for 2022:
1. Ocean Springs, Mississippi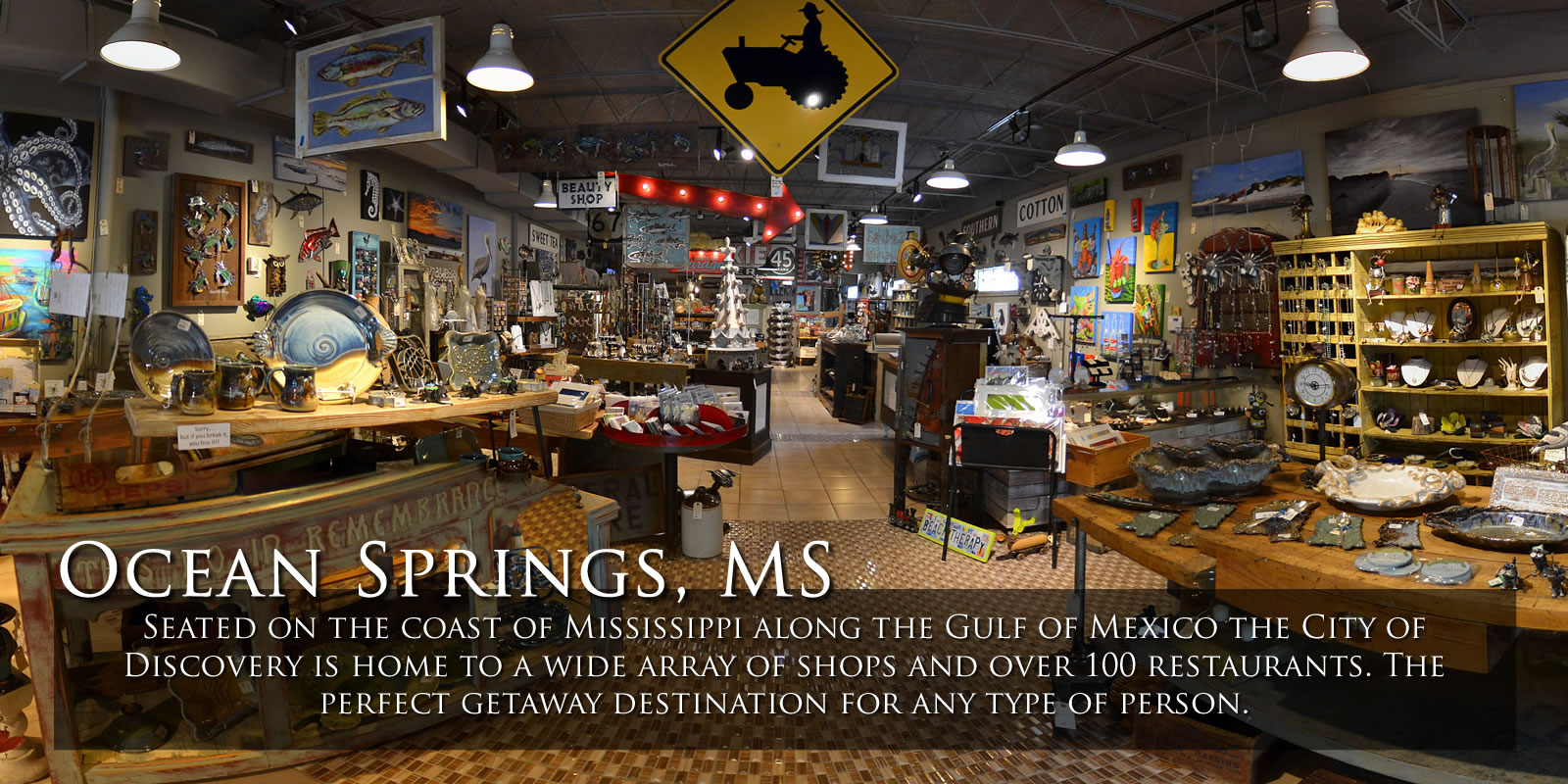 Seated on the coast of Mississippi along the Gulf of Mexico the City of Discovery is home to a wide array of shops and over 100 restaurants.
The perfect getaway destination for any type of person.
Miner's Doll & Toy Store Welcome to Miner's Doll and Toy Store! We feature fine dolls and fun toys for families and collectors. We are proud to offer you a full line of [...]
The Bay Collection Downtown Ocean Springs Mississippi - Shop for fashionable clothing and distinctive accessories in a friendly, personal atmosphere. 906 Washington Avenue Ocean Springs, MS [...]
At Coastal Magpie you can find an exciting mix of fine art, unique crafts, antiques and original gifts, making shopping in Ocean Springs a true pleasure. Your senses will be captivated by the sea [...]
The Pink Rooster Nestled in a historic Ocean Springs home find beautiful art, jewelry and other wonderful gifts. We also offer a complete art supplies shop and training classes for the professional artist [...]
Downtown Ocean Springs MS VIRTUAL TOURS - Downtown Ocean Springs MS Shopping Restaurants and More. Virtual Tour of Ocean Springs presented by the Ocean Springs Chamber of Commerce and Main Street. Featured Merchants Tap on Merchant below [...]
Load More Posts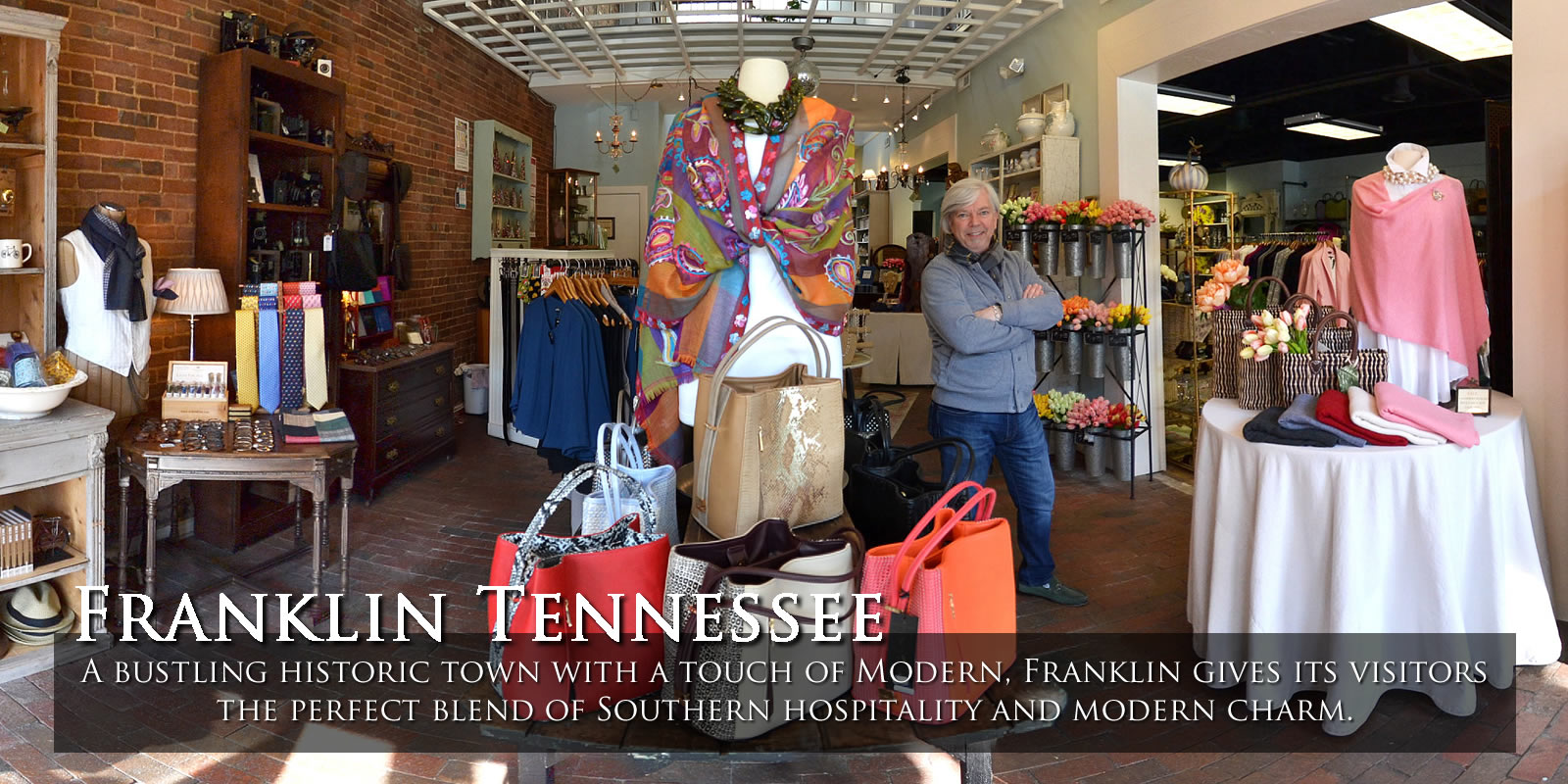 A bustling historic town with a touch of Modern, Franklin gives its visitors the perfect blend of Southern hospitality and modern charm.
Upholstered furniture, rugs, art, framed art, lighting, ladies apparel, jewlery, gift items, home accessories, antique finds, throw pillows, prepackages food products, candles, florals, lamps, and more! 301 Lewisburg Avenue [...]
Load More Posts
3. Bryson City, North Carolina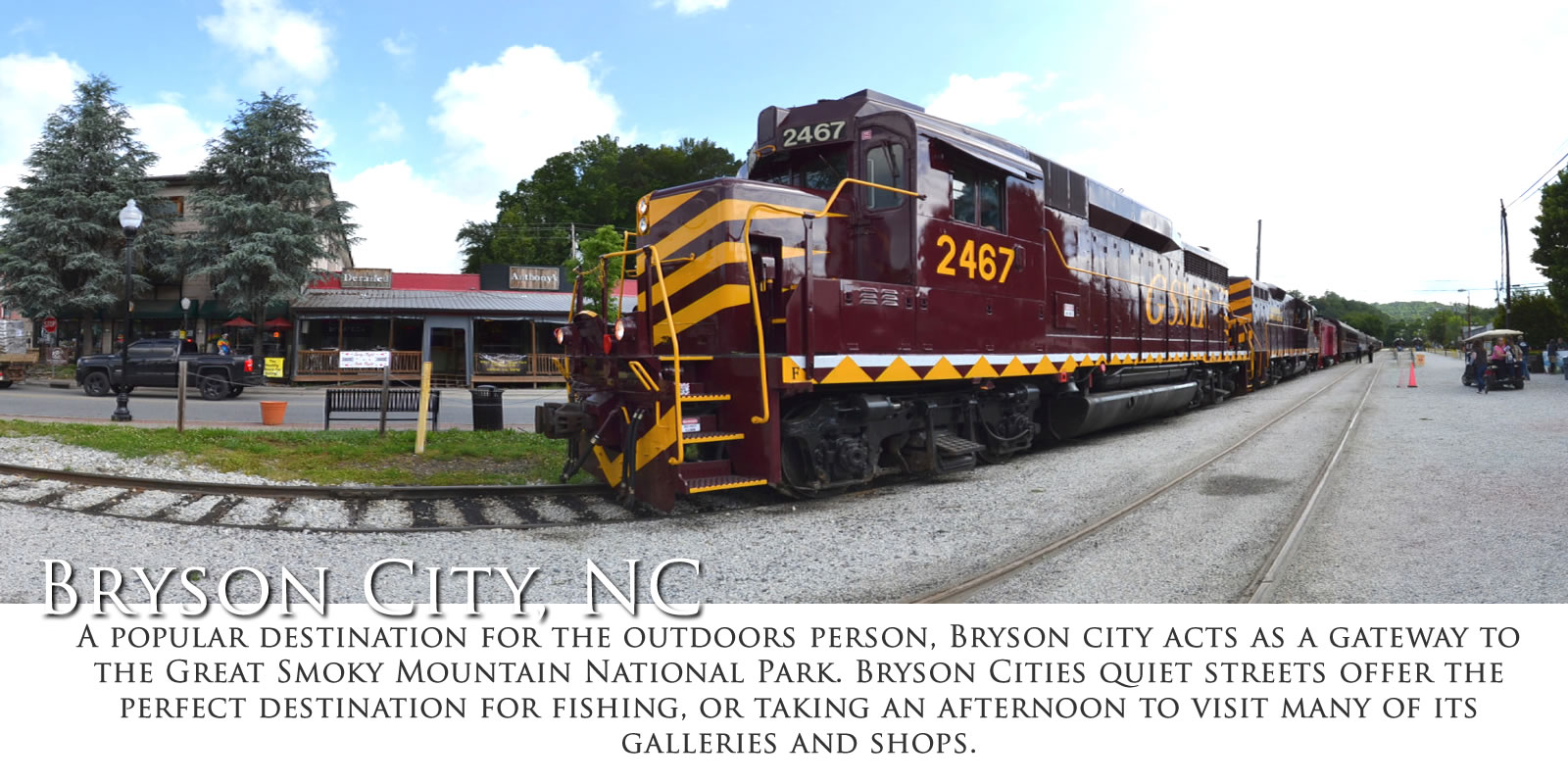 The Calhoun House Inn & Suites has been a Bryson City, NC landmark for almost a century. It opened in 1920 as "a new concrete building, fire proof with electric lights and free baths." While [...]
APPALACHIAN MERCANTILE   Located in the center of inviting Bryson City, NC, just one mile from both Great Smoky Mountains National Park and 10,600 acre Fontana Lake and one block from the Great Smoky [...]
Fryemont Inn Downtown Bryson City From the moment you enter the historic Fryemont Inn you will feel transported back in time to the warmth and friendly charm of a rustic Adirondack mountain lodge [...]
Folkestone Inn Bryson City A bed and breakfast for four decades, the Folkestone still preserves its 1920s mountain farmhouse charm. The Folkestone's innkeepers have created a friendly, comfortable atmosphere— from the broad front porch [...]
Through exhibits and videos you'll learn about legendary "Stream Blazers," the evolution of rods and reels, basic knots, fly-tying, types of gear, types of game fish, regional fishing waters, and the history of fly [...]
With 53 miles of track, two tunnels and 25 bridges, the Great Smoky Mountains Railroad will take you on a memorable journey through a remote and beautiful corner of North Carolina. Ride with us [...]
Load More Posts
4. Black Mountain, North Carolina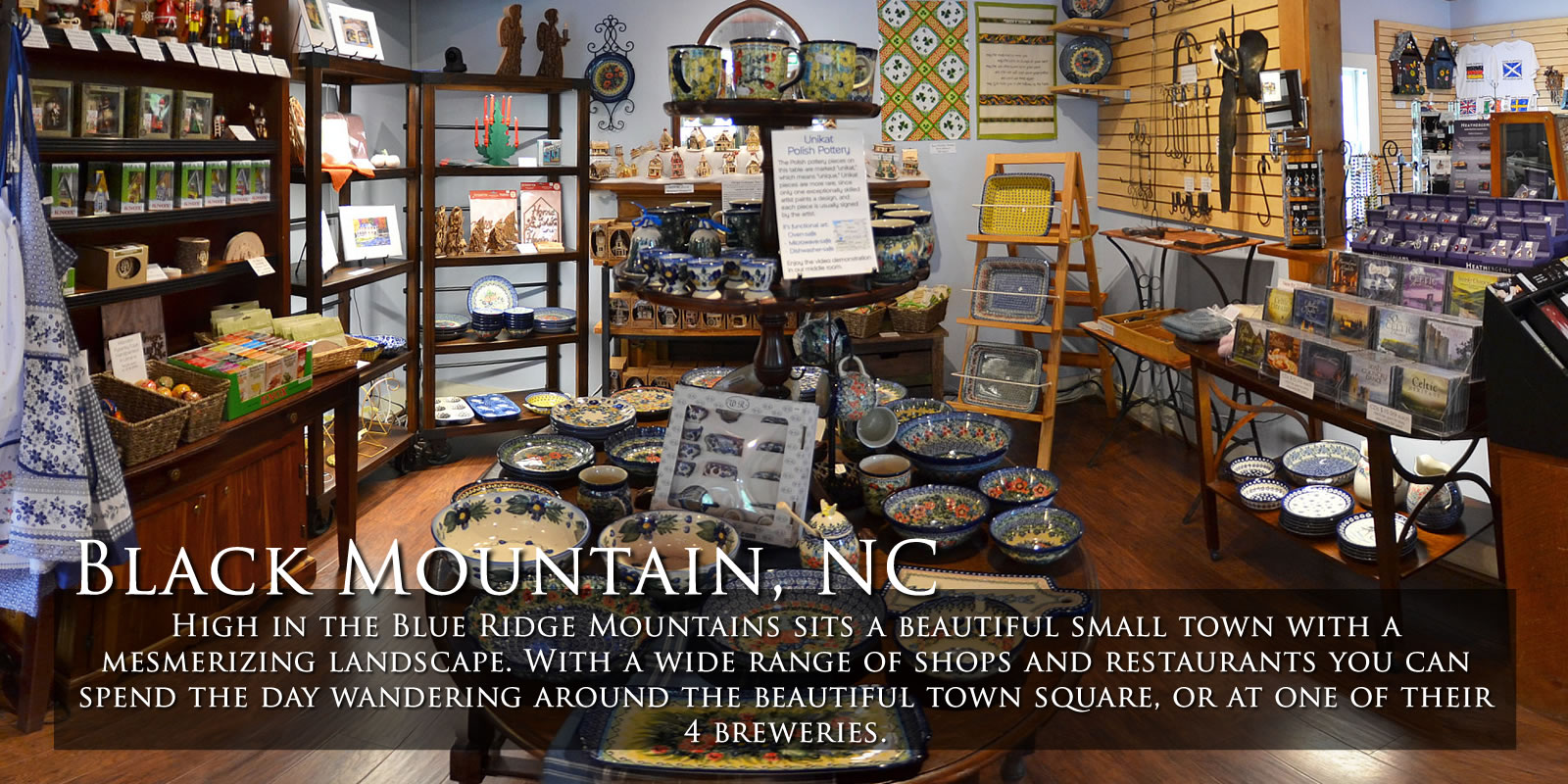 High in the Blue Ridge Mountains sits a beautiful small town with a mesmerizing landscape. Black Mountain town square has a wide range of shops and restaurants
you can spend the day wandering around.
A family owned and operated restaurant serving Black Mountain since 1990, we offer mouthwatering fresh pizza, pasta, subs, salads, and a choice beer and wine selection.  All of our sauces, dough, meatballs, hummus, [...]
Black Mountain Best Shopping Restaurants & Inn's Just east of Asheville, Black Mountain North Carolina is nestled in the Blue Ridge Mountains and offers some of the best local shopping and restaurants in the North Carolina mountains.  Tucked away in [...]
Load More Posts
5. Waynesville, North Carolina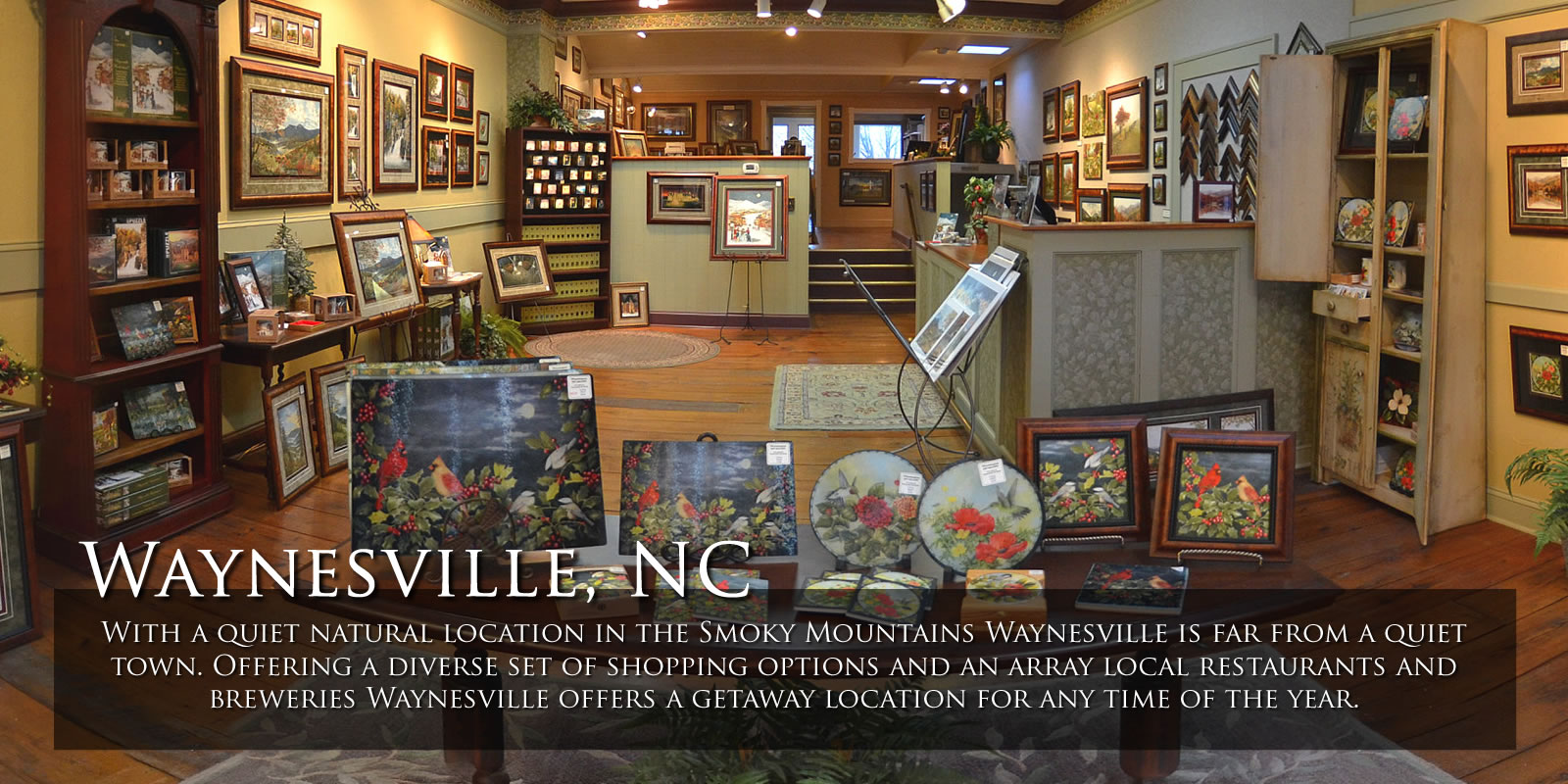 With a quiet natural location in the Smoky Mountains, Waynesville is far from a quiet town. Offering a diverse set of shopping options and an array local restaurants and breweries Waynesville offers a getaway location for any time of the year.
Bed and Bath Of Waynesville Waynesville's New Bed and Bath shop. We carry Peacock Alley, Park Design, Pom Pom Home, Garnier Thiebaut, C&F Home, Bamboo is Better and many more! We can help [...]
Fine furniture, bedding, carpeting, interior design, appliances and more! We are a home town, family owned business. Our store has been in Waynesville for over 100 years and we have offered the same [...]
Twigs and Leaves Gallery 98 North Main Street Waynesville, NC 28786. Craft, Art and Furniture Gallery. Browse through an unforgettable collection of nature-inspired works by 170 primarily regional artists and crafts persons. [...]
We now offer eGift Cards. Great for Birthdays, Weddings, and other Special Events! There Easy to Use - select amount, add personal note, email or text to yourself or a friend [...]
Come rediscover your imagination! We carry a full line of indoor and outdoor toys for all ages including LEGOS, Fisher Price, Barbie, Melissa & Doug, STEM items, outdoor fun, craft kits, art supplies [...]
Spenceberry Antiques At Spenceberry Antiques, our one of a kind items keep customers coming back to discover what new pieces we have to offer. Our helpful staff are always on hand to point out new arrivals and [...]
Load More Posts
6. Collierville, Tennessee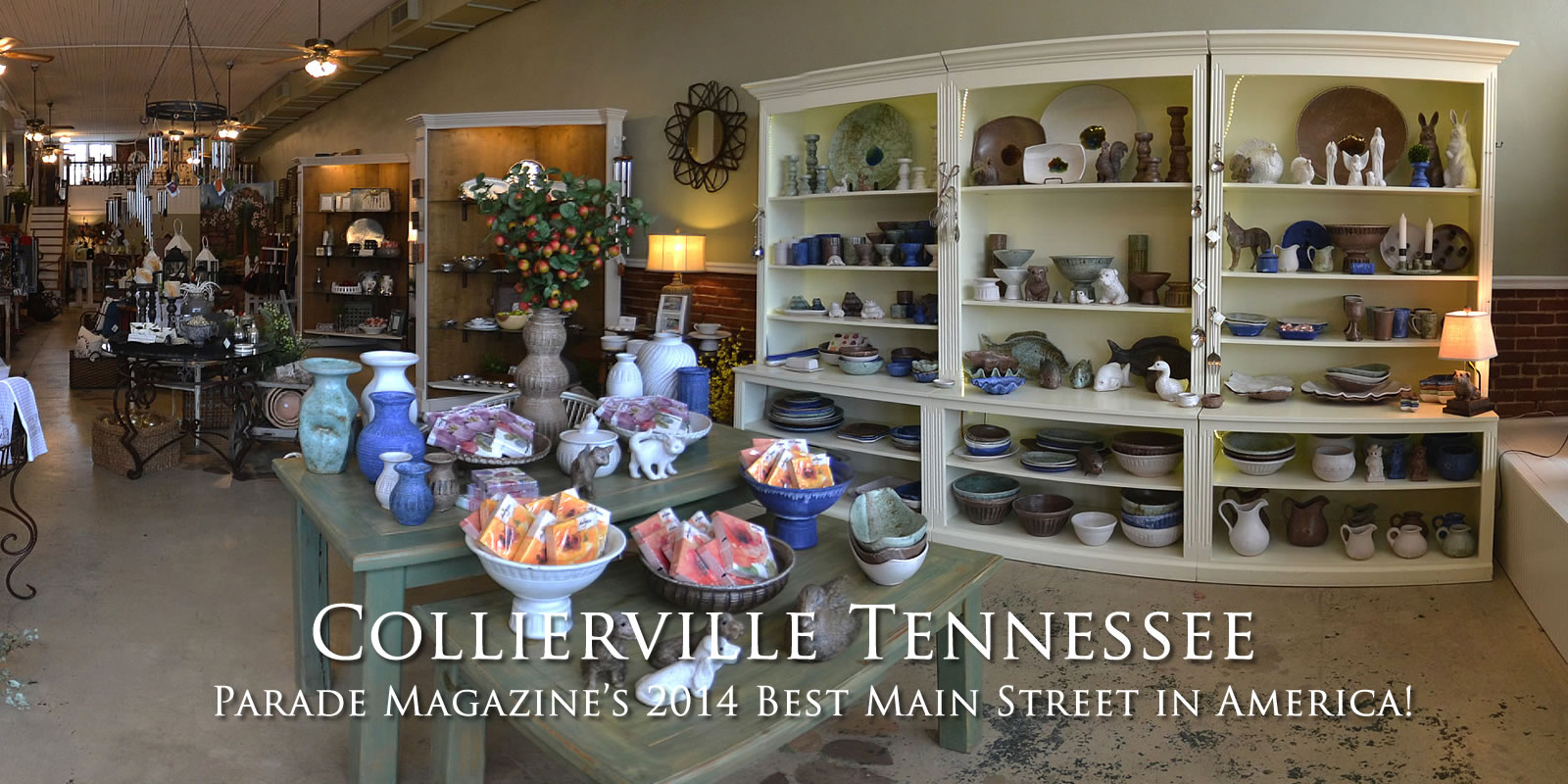 Hewlett & Dunn strives to provide you with a shopping experience that leaves you completely satisfied. Located at 111 N. Center Street on the Historic Town Square in Collierville, Tenn., since 1961, our [...]
Dee Larue Designs is located in the downtown square of Collierville, TN-named "Americas best Main Street" by Parade Magazine. Our home furnishings and accessories store is opened Wednesday-Saturday, 11am-4pm. Interior design can be [...]
Since opening the doors in July of 1999, The Brooks Collection goes to market with you in mind. By selecting unique and collectible treasures, we feature distinctive gifts, accessories, furnishings and accents for [...]
John and Sandy Barrios enjoy traveling and experiencing different cultures. Their love for the Mediterranean scene sparked their dream of opening Bazaar, the go-to store for olive oils, vinegars, and gourmet gifts. Their [...]
Saint Andrew's is a Christian worship community committed to prayer, work, and study. Work includes in-reach and outreach, all in response to God's gracious gift of salvation in Jesus Christ. 106 [...]
Load More Posts
7. Beaufort, South Carolina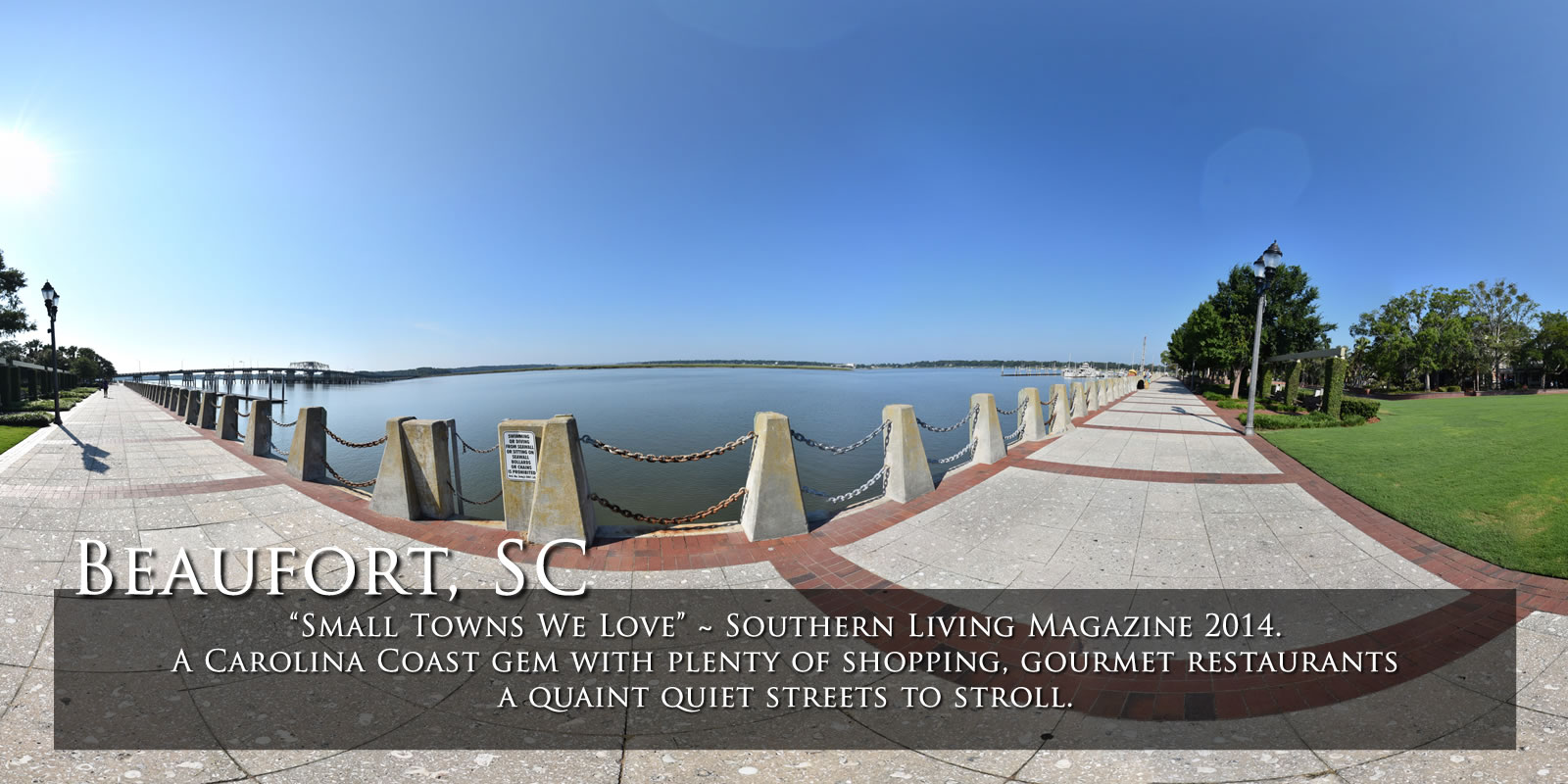 A Carolina Coast gem, Beaufort, South Carolina offers plenty of shopping, gourmet restaurants with a quaint quiet streets to stroll.
Downtown Beaufort SC Featured Merchants Tap on Merchant below to enjoy their Virtual Tour! Visit Beaufort SC "Small Towns We Love" ~ Southern [...]
Though there were murmurings that she was quietly secreted out of New York due to an international incident involving a certain ambassador at the United Nations, in truth, Lulu had simply run out [...]
Load More Posts
8. Cleveland, Mississippi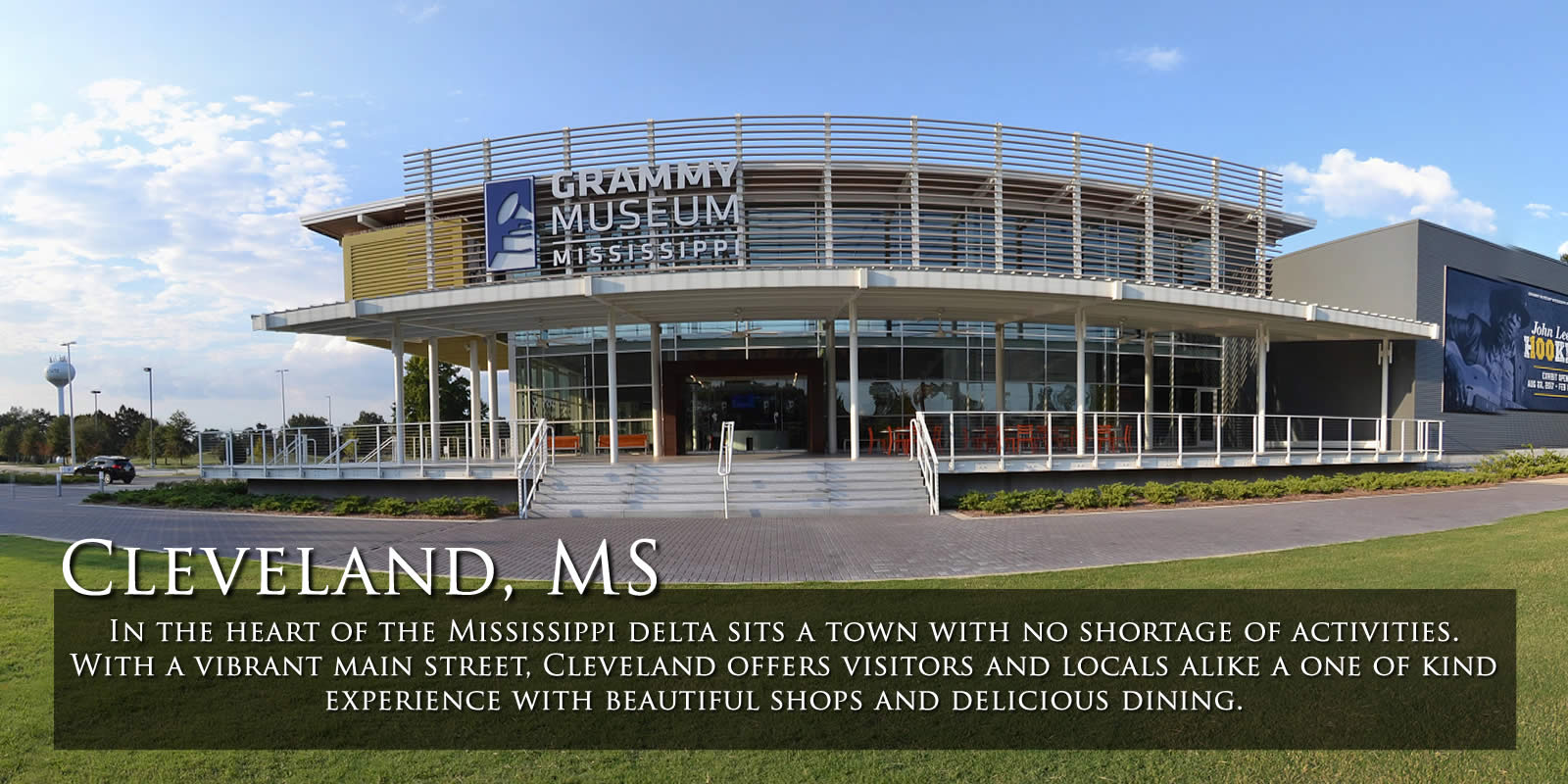 Downtown Cleveland MS
Located in the heart of Cleveland Mississippi on Sharpe Street, Rosson Co. carries over 80 years of the finest jewelry, watches, and table ware into the next generation. [...]
Neysa's Fireside Shop Welcome to Neysa's - a Delta tradition since 1988 - located in the heart of Cleveland's bustling Sharpe Street, housed in Clemmie Collins original Fireside Shop.  Neysa's has continued Clemmie's [...]
The Wishing Well Boutique The Wishing Well Cleveland MS In 1987, young entrepreneurs, Susan Wiggins & Jo Parker purchased The Wishing Well in Shelby, Mississippi, Both were determined to start a retail business, [...]
Load More Posts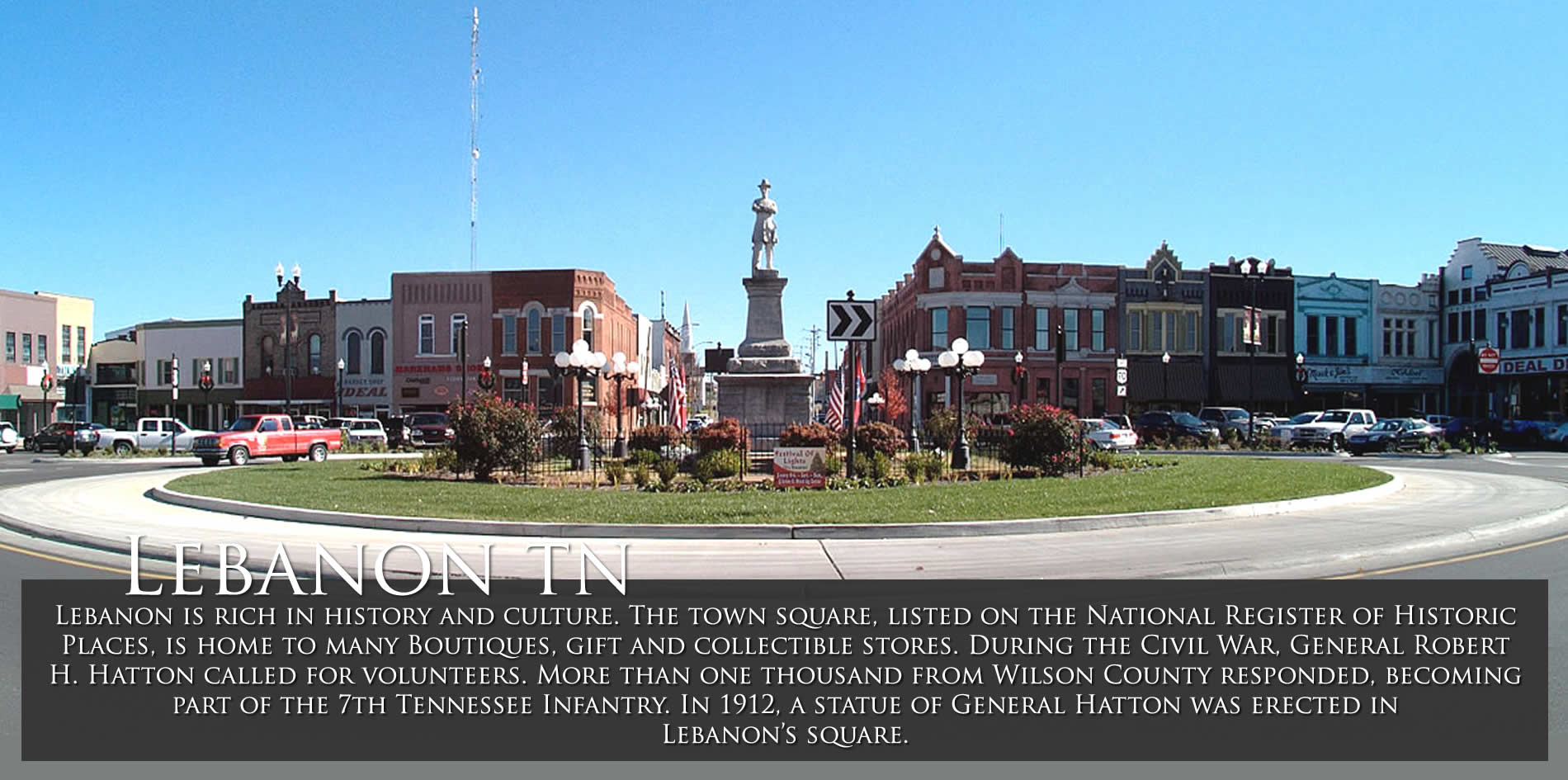 Wilkie's Outfitters is a family owned business located in Lebanon, TN. We carry top brands of high quality, trusted products for the outdoor experience. Whether it's fishing, hiking, hunting, climbing, kayaking, or exploring other countries, [...]
The Best Shopping Lebanon TN Just outside Nashville Tennessee, Lebanon boasts a great selection of local shops that offer everything from antiques to the latest fashions. Come spend the day with us on the Downtown Lebanon Square and you're sure [...]
Load More Posts
10. Natchitoches, Louisana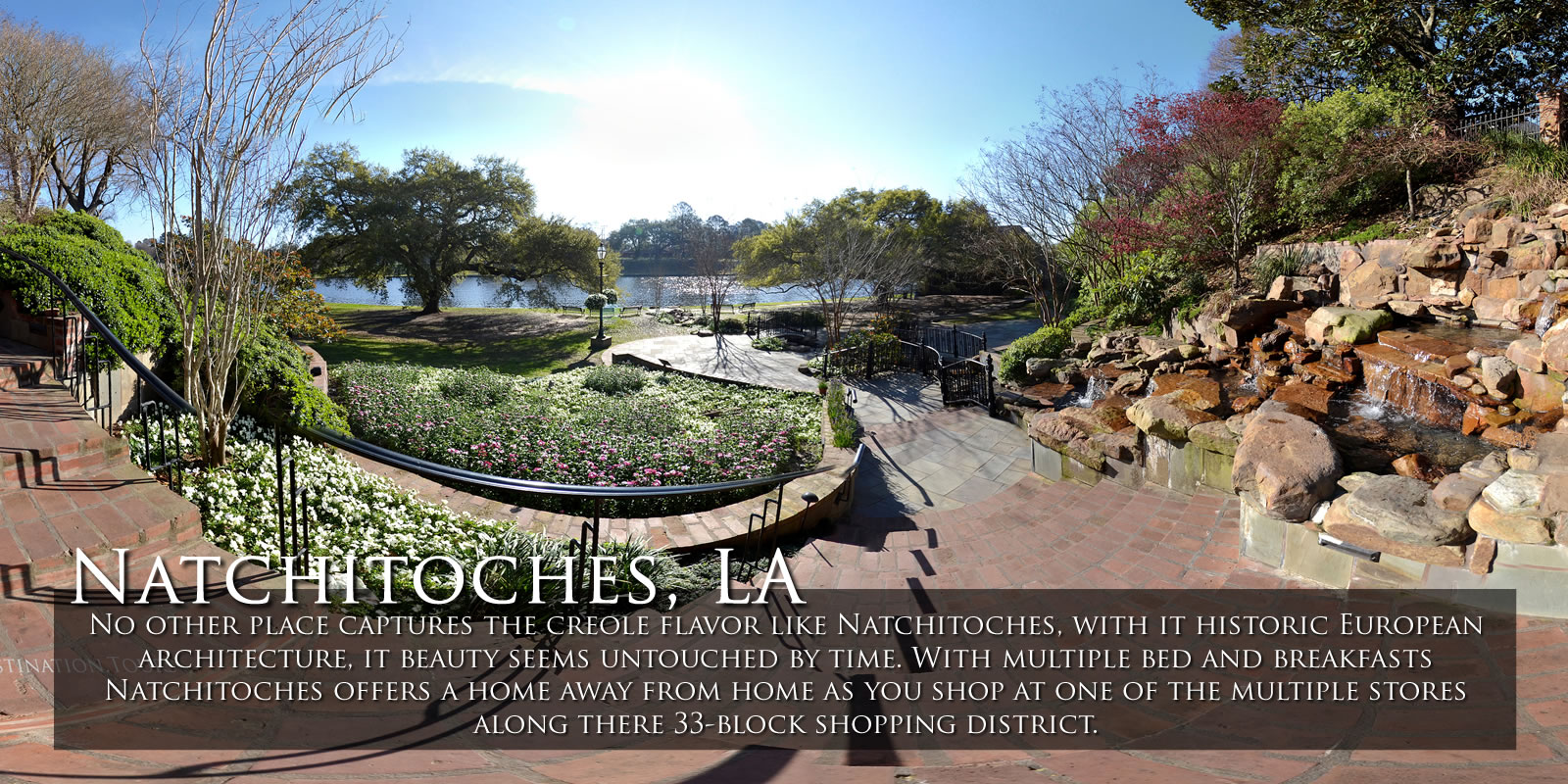 No other place captures the creole flavor like Natchitoches, with it historic European architecture, it beauty seems untouched by time. With multiple bed and breakfasts Natchitoches offers a home away from home as you shop at one of the multiple stores along there 33-block shopping district.
Hello Dolly Ladies fine clothing large assortment of soaps and bath products , candles as well as a great selection of gifts. 520 Front StreetNatchitoches, LA 71457318-352-5828 [...]
The Best Natchitoches Shopping & Attractions Nestled on the Cane River and a National Landmark Historic District, Natchitoches LA boasts some of the best local shopping, restaurants and attractions in Louisiana.  There is plenty to do for the entire family from the Louisiana Sports [...]
The Best Natchitoches Shopping & Attractions Nestled on the Cane River and a National Landmark Historic District, Natchitoches LA boasts some of the best local shopping, restaurants and attractions in Louisiana.  There is plenty to do for the entire family [...]
Beau Jardin is the City of Natchitoches' newly-constructed water feature and garden area on the downtown riverbank, located within the Natchitoches Historic District.  Beau Jardin is the perfect venue for weddings, rehearsal dinners, [...]
At Magnolia Spa Wellness & Boutique we are grateful for the ability to be a part of a single individual's day. The service we provide to our client does not stop topically; it [...]
Load More Posts
Other great destinations in the south worth mentioning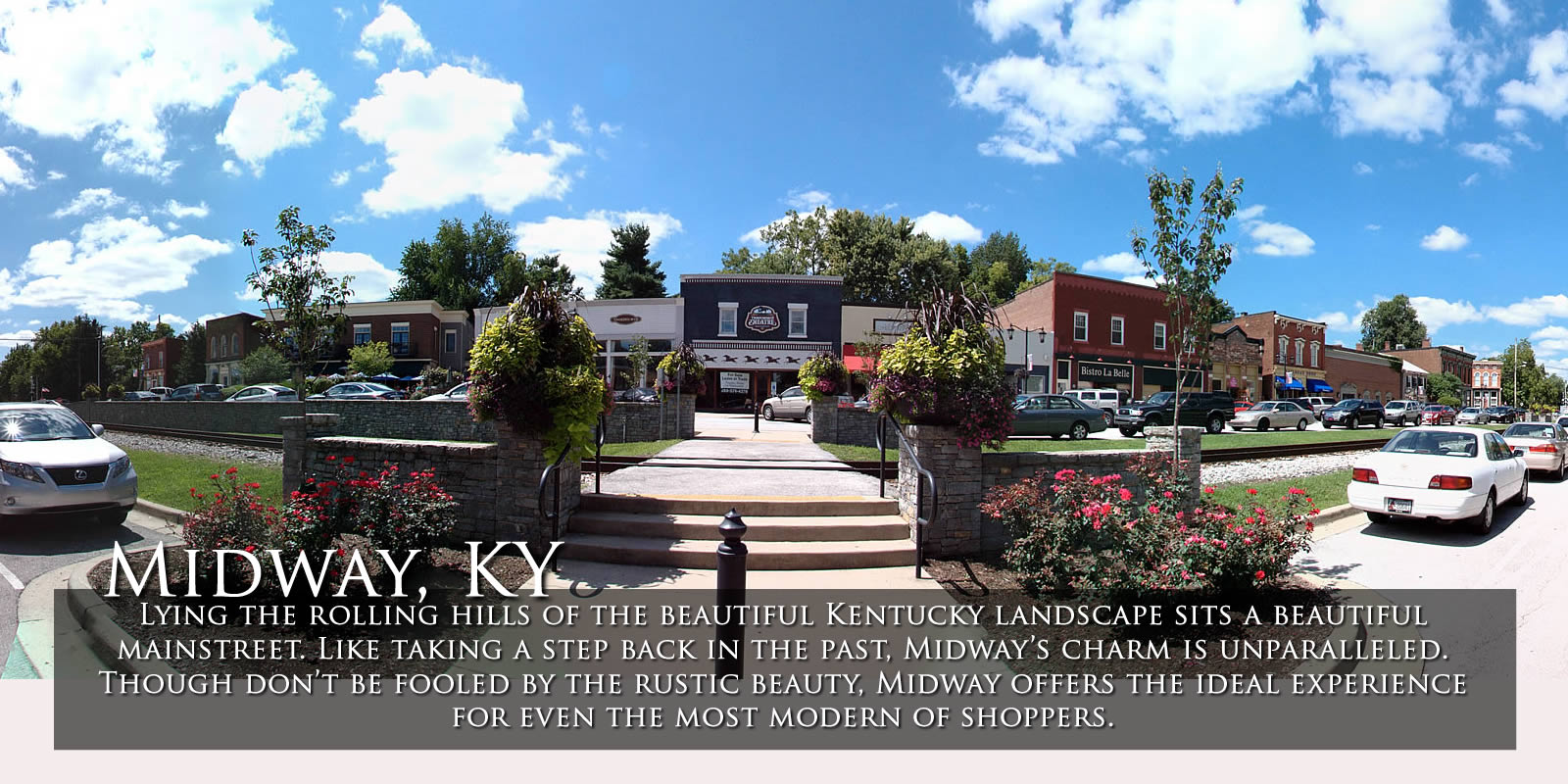 Heirloom Restaurant Midway KY "Owned by chef Mark Wombles and his father, Henry, the restaurant came out of the gate in 2006 to acclaim." See the entire article in the Lexington Herald Leader [...]
Load More Posts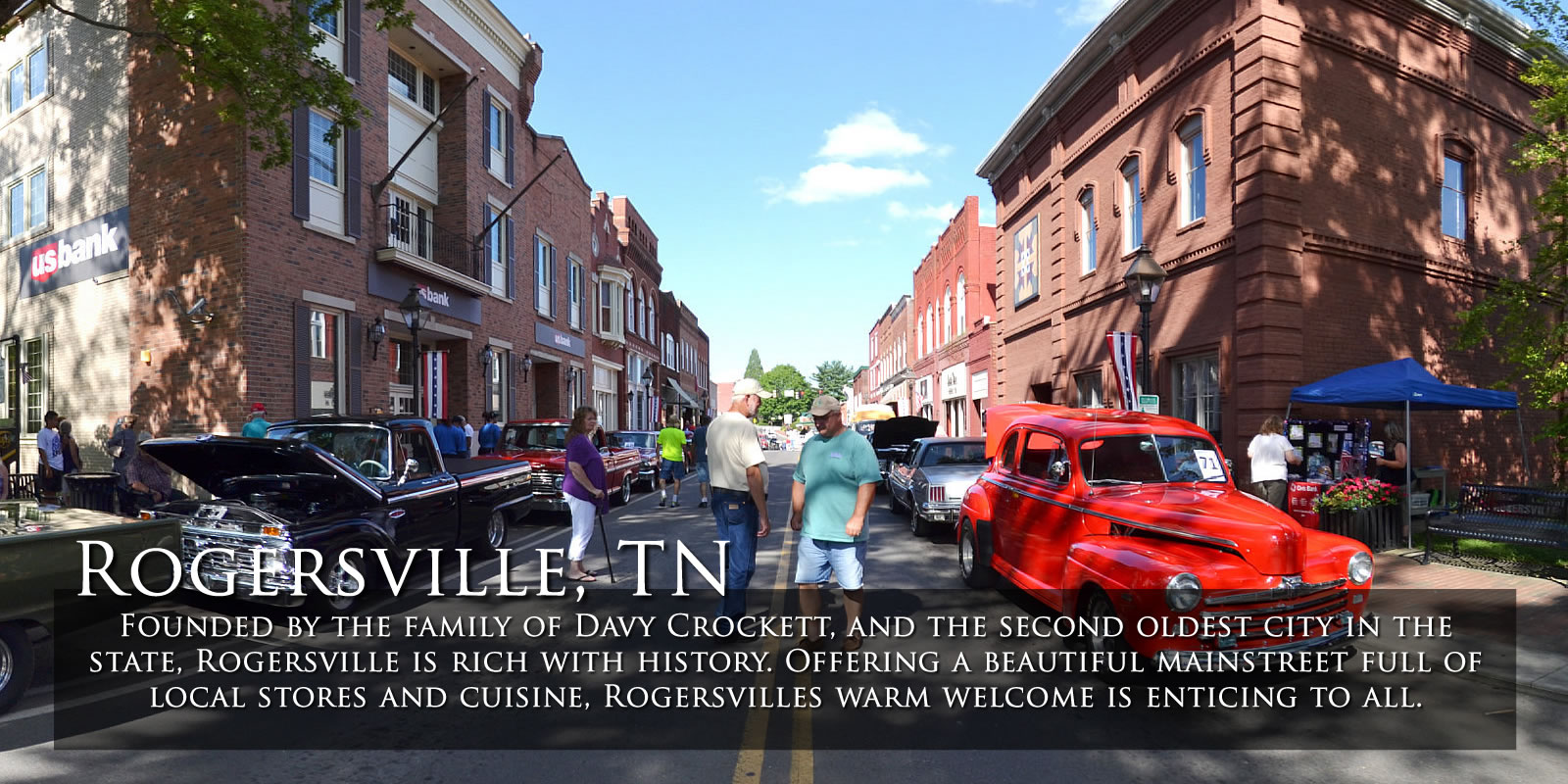 Welcome to Hale Springs Inn! The historic Hale Springs Inn was built in 1824 by John A. McKinney and is nestled in the heart of historic downtown Rogersville, Tennessee. The inn features 9 [...]
Oh Henry's Restaurant Downtown Rogersville Tennessee. 201 East Main Street Rogersville, TN 37857 423-272-0980 Hours: Monday - Saturday: 7:00am - 10:00pm Our Website [...]
Coffee At The Kyle Coffee Shop located just across the street from the Hale Springs Inn. 111 West Main Street Rogersville, TN 37857 423-500-1150 Hours: Monday- Saturday: 7am - 2pm [...]
Mountain Star Mall The business has evolved from antiques being the primary business in the beginning to home decor, floral designs, gifts, gourmet products and home textiles being the essence of the business [...]
Historic Downtown Rogersville, TN showcases an outstanding selection of fine arts, including original paintings and prints, blown glass, handmade jewelry, stained glass, photography, pottery, and sculptures of wood, stone and metal. In addition [...]
Load More Posts