Top 10 Best Shopping Destinations in the South
for 2021
 Take virtual tours of these great local businesses and discover great new
Main Streets to explore and enjoy.
Our "South's Best" features 10 of our top picks for 2021: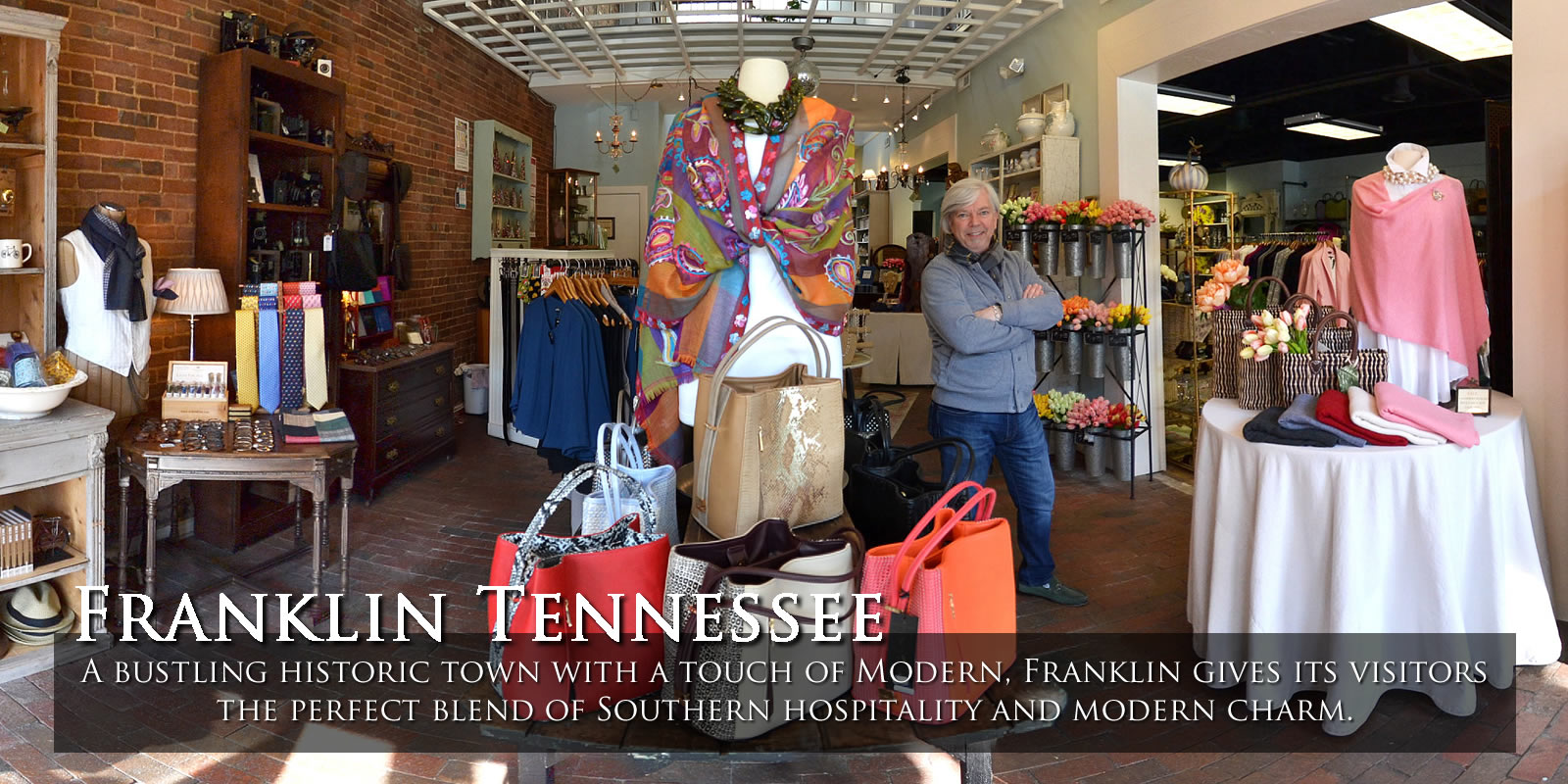 A bustling historic town with a touch of Modern, Franklin gives its visitors the perfect blend of Southern hospitality and modern charm.
The Registry Franklin TN Bridal Gift Shop was created with the discerning shopper in mind. Like most women, we love to shop, we love beauty, and we love to be pampered. At The [...]
Load More Posts
2. Ocean Springs, Mississippi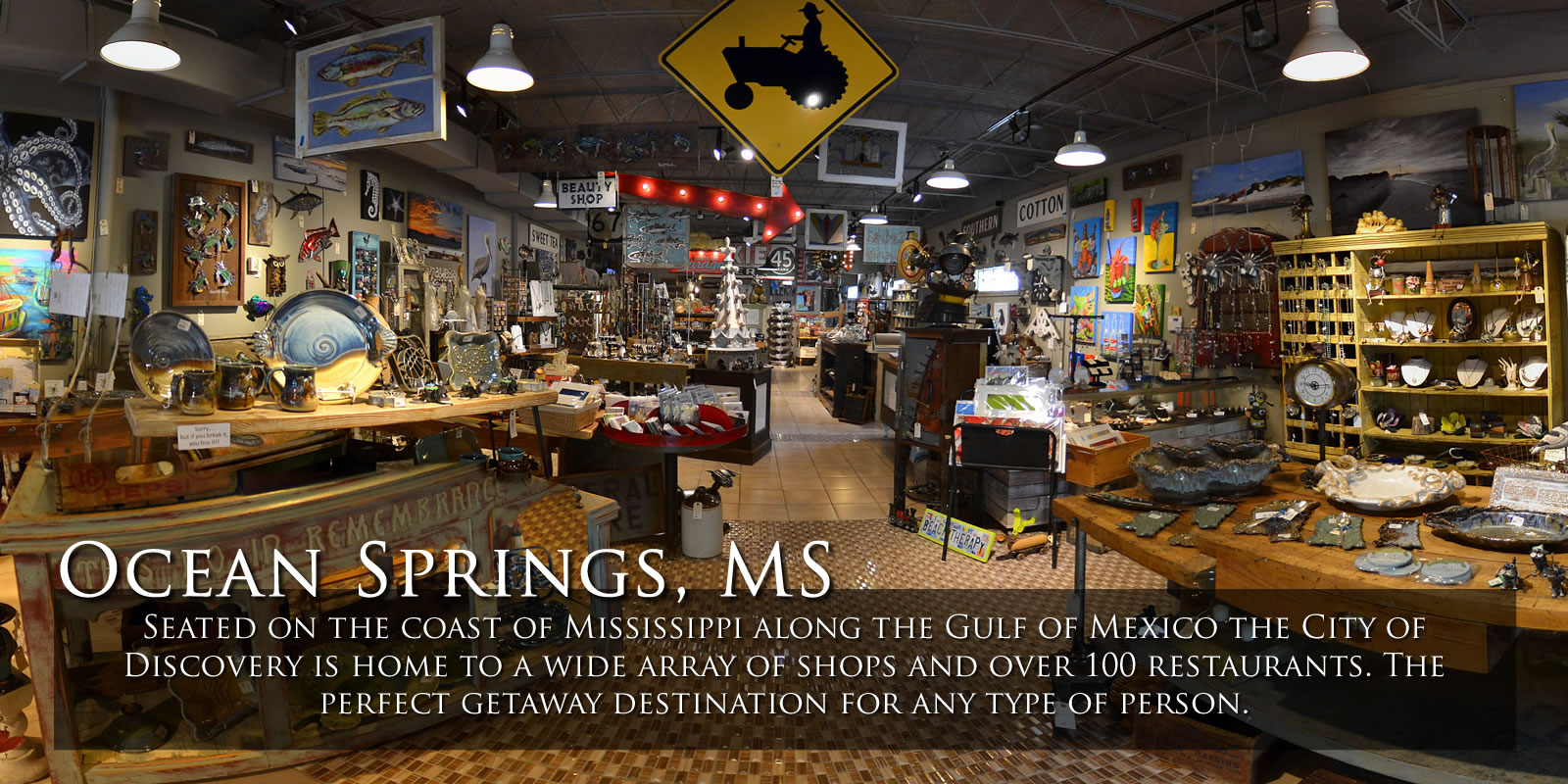 Seated on the coast of Mississippi along the Gulf of Mexico the City of Discovery is home to a wide array of shops and over 100 restaurants.
The perfect getaway destination for any type of person.
Downtown Ocean Springs MS VIRTUAL TOURS - Downtown Ocean Springs MS Shopping Restaurants and More. Virtual Tour of Ocean Springs presented by the Ocean Springs Chamber of Commerce and Main Street. Featured Merchants Tap on Merchant below [...]
Hillyer House Downtown Ocean Springs Mississippi As you pass through the doors of our gallery in Ocean Springs, you will be surrounded by the allure of radiant colors of hand-blown glass, enticing shapes [...]
Leather & Pearls Leather and Pearls Downtown Ocean Springs Mississippi. Located in the heart of Ocean Springs, MS, Leather and Pearls is a boutique that is dedicated to simple, casual, beauty for girls [...]
Deedy's Formals & Tuxedos We offer a variety of formal wear for many different occasions from Mardi Gras, homecoming, prom, pageants, college graduation, mother of the bride dresses and tuxedos. Serving the Gulf [...]
Mosaic and the Beer House are open seven days a week offering the best in local and international cuisine and culture.  We have a wide selection of crafted cocktails and wine, 45 beers [...]
Load More Posts
3. Bryson City, North Carolina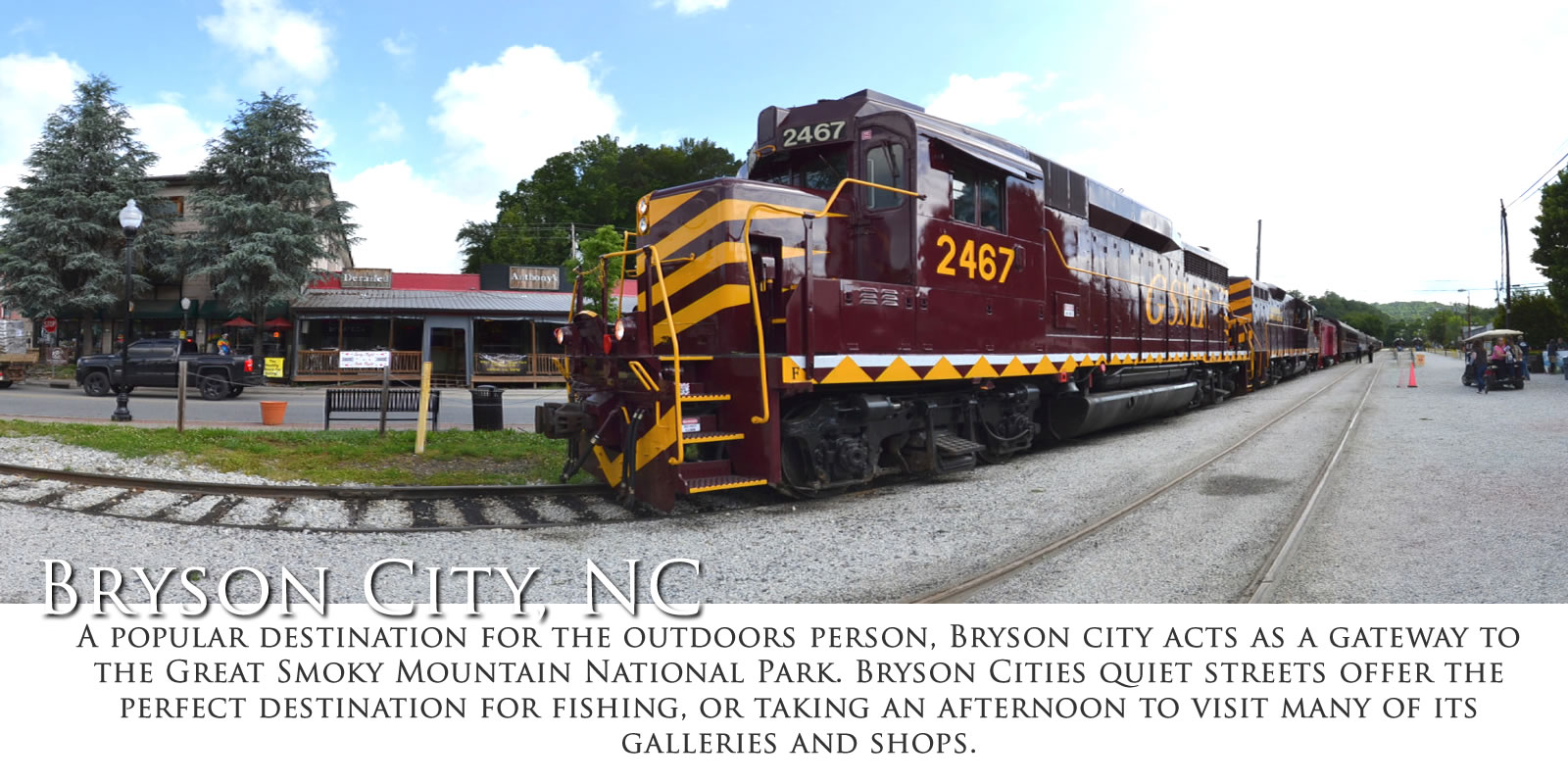 The Chocolate Shoppe Order Online: Our Collections! At The Chocolate Shoppe We make and sell assorted hand-dipped chocolates by the pound. We also have fresh made fudge. Come by, say hello and have [...]
Through exhibits and videos you'll learn about legendary "Stream Blazers," the evolution of rods and reels, basic knots, fly-tying, types of gear, types of game fish, regional fishing waters, and the history of fly [...]
Appalachian Rivers Museum 117 Island StreetBryson City, NC 28713(828)488-3681Thursday - Saturday: 10:00am - 4:00pmSunday - Monday: Closed Our Website [...]
The McKinley Edwards Inn is located on Schoolhouse Hill, is located on Schoolhouse Hill, overlooking Bryson City with a view of the Great Smoky Mountains. The Inn offers pet-friendly, upscale boutique hotel lodging [...]
Fryemont Inn Downtown Bryson City From the moment you enter the historic Fryemont Inn you will feel transported back in time to the warmth and friendly charm of a rustic Adirondack mountain lodge [...]
Folkestone Inn Bryson City A bed and breakfast for four decades, the Folkestone still preserves its 1920s mountain farmhouse charm. The Folkestone's innkeepers have created a friendly, comfortable atmosphere— from the broad front porch [...]
Load More Posts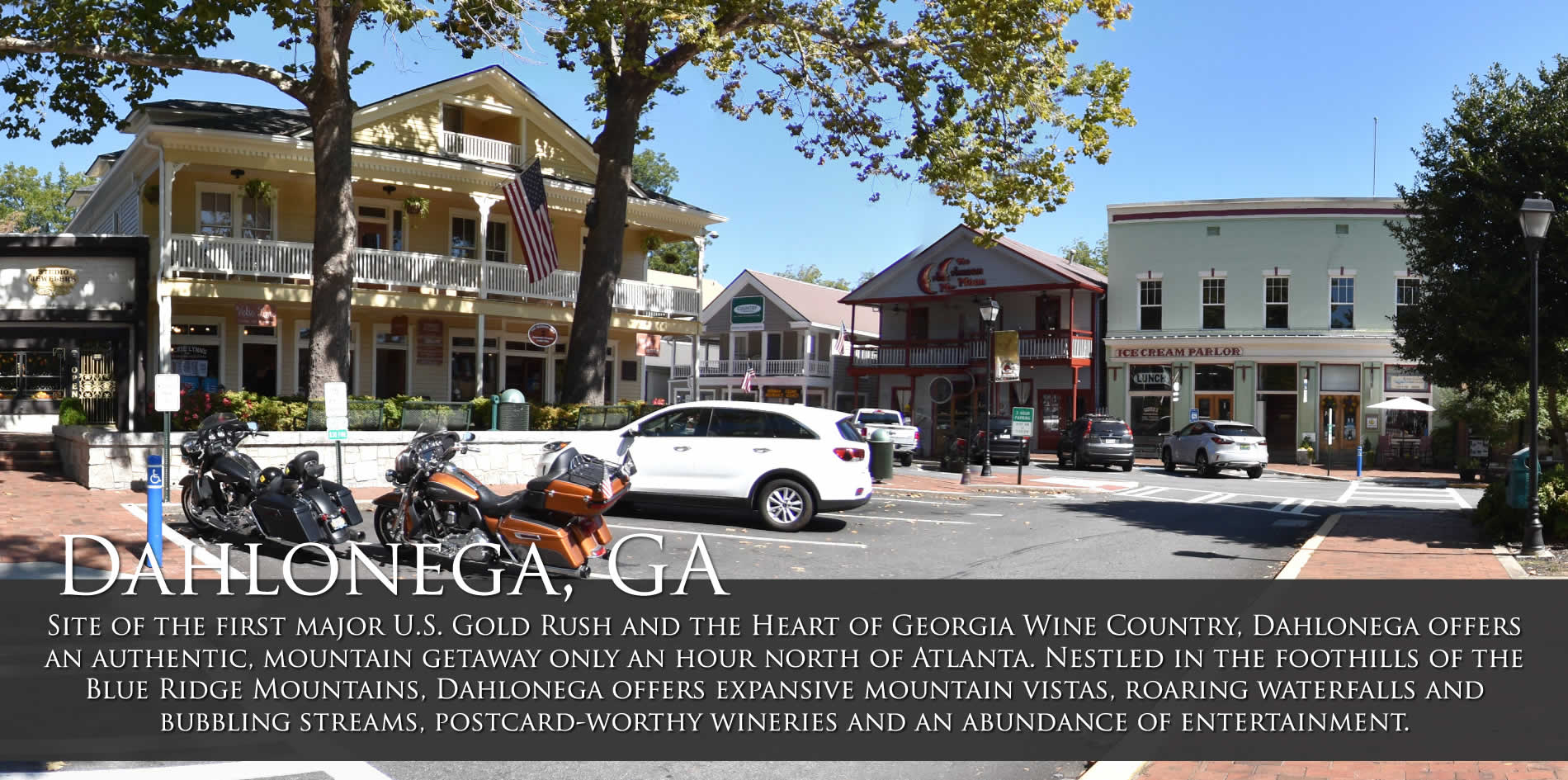 Site of the first major U.S. Gold Rush and the Heart of Georgia Wine Country, Dahlonega offers an authentic, mountain getaway only an hour north of Atlanta. Nestled in the foothills of the Blue Ridge Mountains, Dahlonega offers expansive mountain vistas, roaring waterfalls and bubbling streams, postcard-worthy wineries and an abundance of entertainment.
Nestled in the foothills of Georgia's Blue Ridge Mountains, Dahlonega Resort and Vineyard is a quick drive from Atlanta, but a world apart from the noise and sprawl. Here you can rock on [...]
Yellow Daisy B&B is conveniently located 2 blocks (a 5-minute walk) from Downtown Dahlonega. We are the perfect place to "come home" to after a day of wine tasting, hiking, sightseeing or shopping [...]
Load More Posts
5. Black Mountain, North Carolina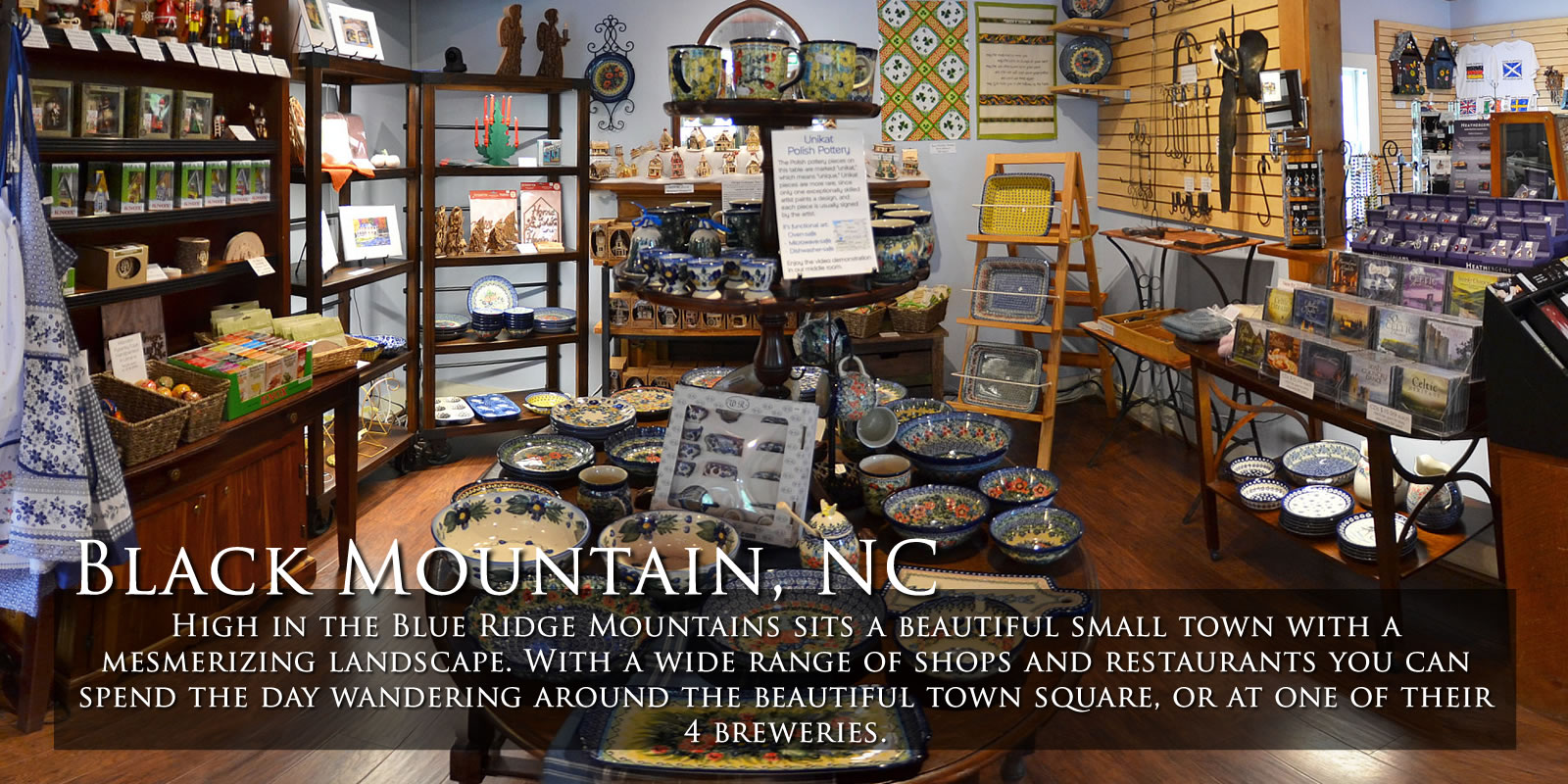 High in the Blue Ridge Mountains sits a beautiful small town with a mesmerizing landscape. Black Mountain town square has a wide range of shops and restaurants
you can spend the day wandering around.
Mountain Me in Downtown Black Mountain is a specialty Gift shop, carrying candles, bath , home decor, t-shirts, jewelry and Gifts for the Good Life; everything mountain. 114 W [...]
Premier destination shop dressed in 100 percent reclaimed materials offering regional handcrafted gifts, home and garden decor,  jewelry and hand poured, soy candles. The Dancing Dragonfly features a gallery of fine canvas and [...]
Mellie Mac's Garden Shack Mellie Mac's Garden Shack Downtown Black Mountain NC Welcome to Mellie Mac's Garden Shack! Walk through our gates into a world of wonderment and enchantment, right here in the [...]
WELCOME TO TOWN HARDWARE & GENERAL STOREDowntown Black Mountain NCWe are located in downtown Black Mountain, NC, and occupy three historic buildings dating from the 1920s (one used to be the 5-and-10 and one [...]
Load More Posts
6. Waynesville, North Carolina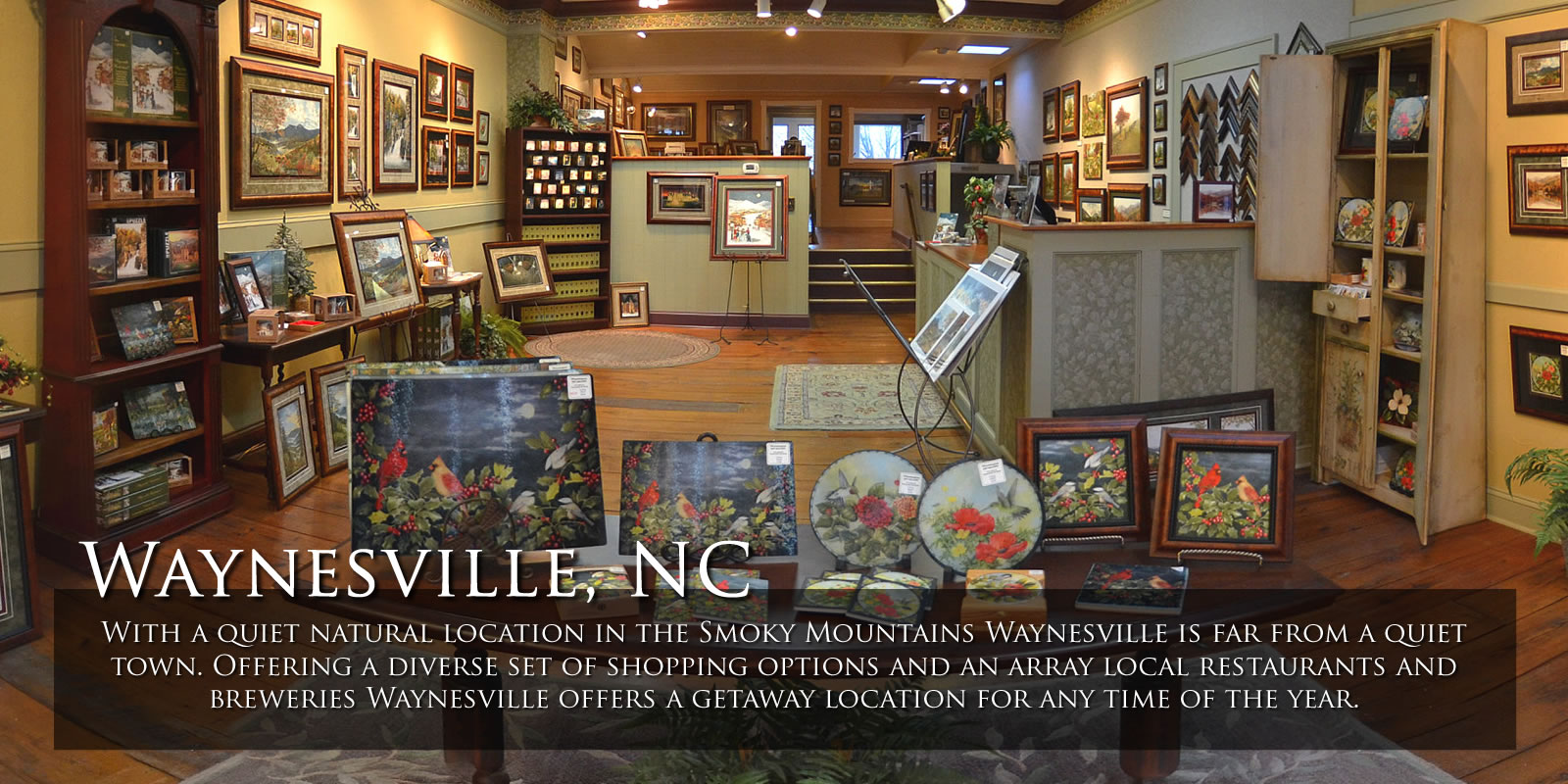 With a quiet natural location in the Smoky Mountains, Waynesville is far from a quiet town. Offering a diverse set of shopping options and an array local restaurants and breweries Waynesville offers a getaway location for any time of the year.
T. Pennington Gallery Teresa Pennington is a self-taught colored pencil artist with a talent she says is God-given. Often spending as much as four months on one drawing, she meticulously renders the scenery, [...]
Twigs and Leaves Gallery 98 North Main Street Waynesville, NC 28786. Craft, Art and Furniture Gallery. Browse through an unforgettable collection of nature-inspired works by 170 primarily regional artists and crafts persons. [...]
Come rediscover your imagination! We carry a full line of indoor and outdoor toys for all ages including LEGOS, Fisher Price, Barbie, Melissa & Doug, STEM items, outdoor fun, craft kits, art supplies [...]
Sutton & Sons Sutton and Sons antique shop is located near downtown Waynesville, North Carolina, in the foothills of the Great Smoky Mountains, and our commitment to preserving the culture and community of [...]
The philosophy behind Green Orchid Soap Co. is to help you find and keep confidence in your well-being. To enable you to find and encourage beauty from the inside out. Sometimes, that starts from [...]
Fine furniture, bedding, carpeting, interior design, appliances and more! We are a home town, family owned business. Our store has been in Waynesville for over 100 years and we have offered the same [...]
Load More Posts
7. Collierville, Tennessee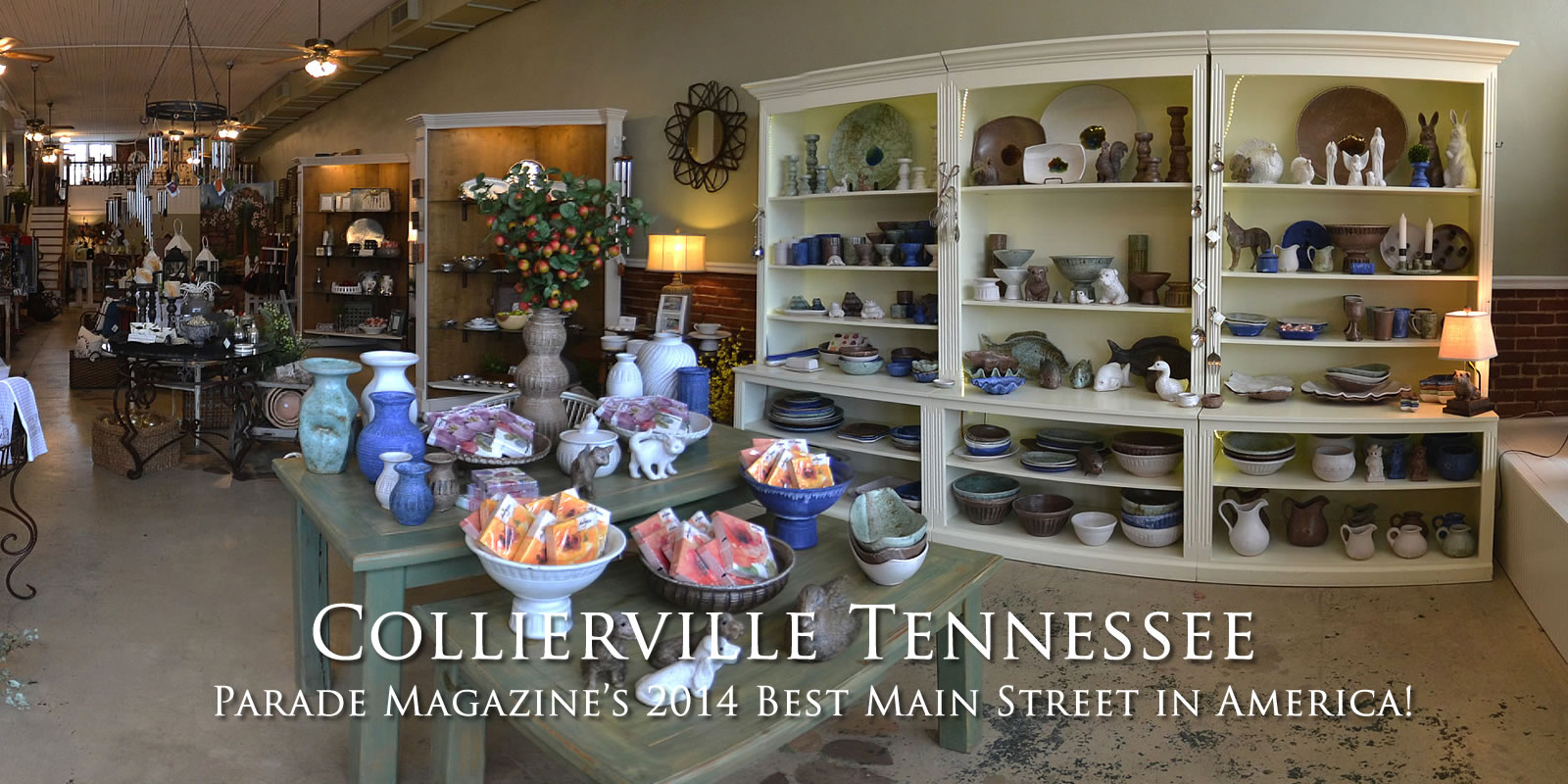 The Silver Caboose is a family owned restaurant offering the finest quality of Southern American cuisine. The Silver Caboose is about tradition.  It is not about trendy restaurant dining.  It has no superstar [...]
Best Shopping & Restaurants in Collierville TN Just east of Memphis, Collierville Tennessee offers some of the best local shopping in West Tennessee and Memphis.  The local shops are perfectly nestled on the Historic Square in Downtown Collierville making [...]
Since opening the doors in July of 1999, The Brooks Collection goes to market with you in mind. By selecting unique and collectible treasures, we feature distinctive gifts, accessories, furnishings and accents for [...]
Patricia's on the Square has been in business for 20 years. In 1995, Patricia began the store as an antique shop. By 2003, Patricia realized the need for an upscale specialty shop for [...]
Downtown Collierville TN   Collierville TN shopping restaurants and more. Find great shopping, wonderful places to dine in a relaxing and beautiful setting in Collierville Tennessee. Located just east of metropolitan Memphis, nestled in the Heart of Tennessee's Delta, historic Downtown [...]
Load More Posts
8. Beaufort, South Carolina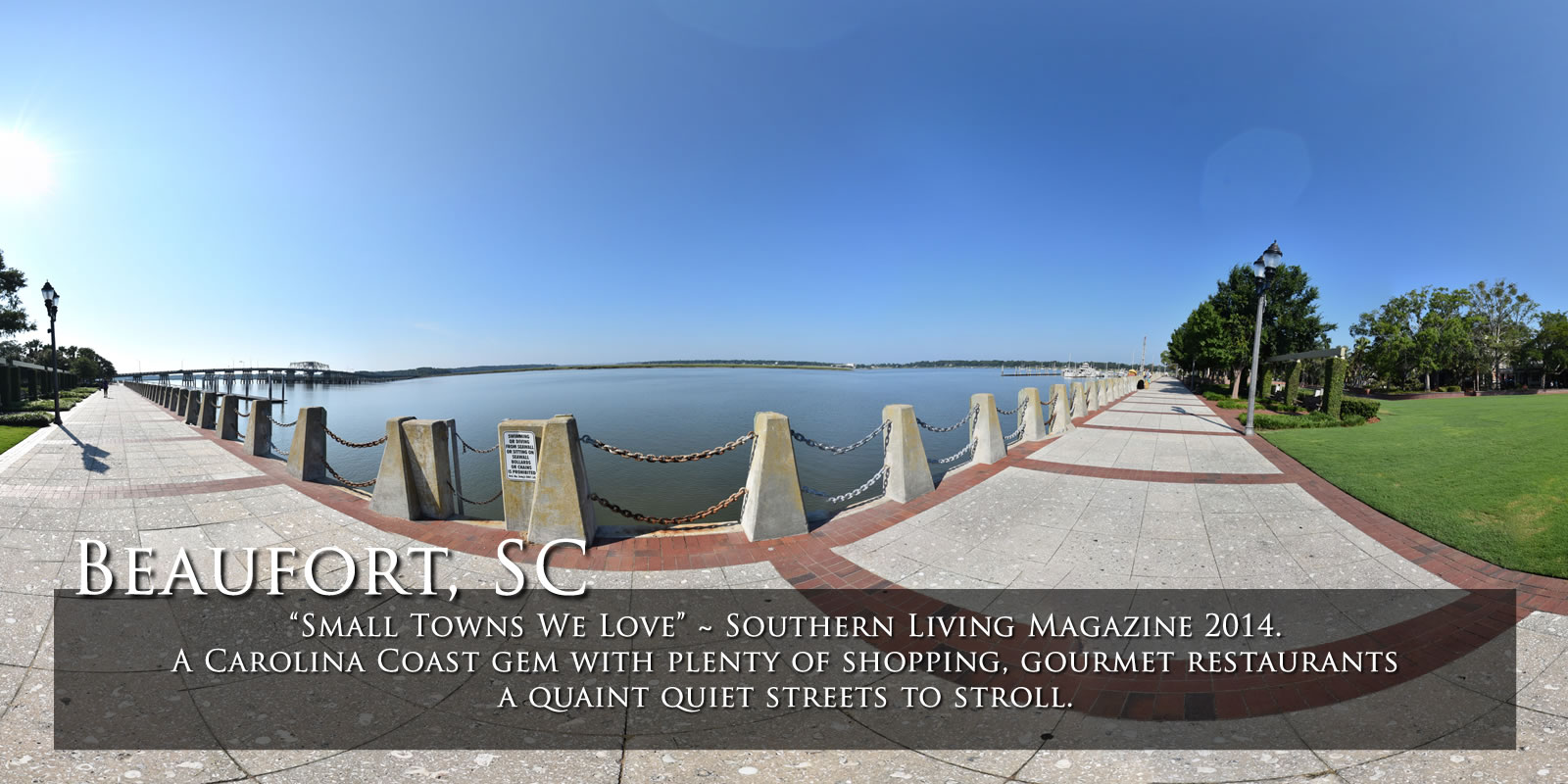 A Carolina Coast gem, Beaufort, South Carolina offers plenty of shopping, gourmet restaurants with a quaint quiet streets to stroll.
Downtown Beaufort SC Featured Merchants Tap on Merchant below to enjoy their Virtual Tour! Visit Beaufort SC "Small Towns We Love" ~ Southern [...]
Though there were murmurings that she was quietly secreted out of New York due to an international incident involving a certain ambassador at the United Nations, in truth, Lulu had simply run out [...]
Load More Posts
9. Cleveland, Mississippi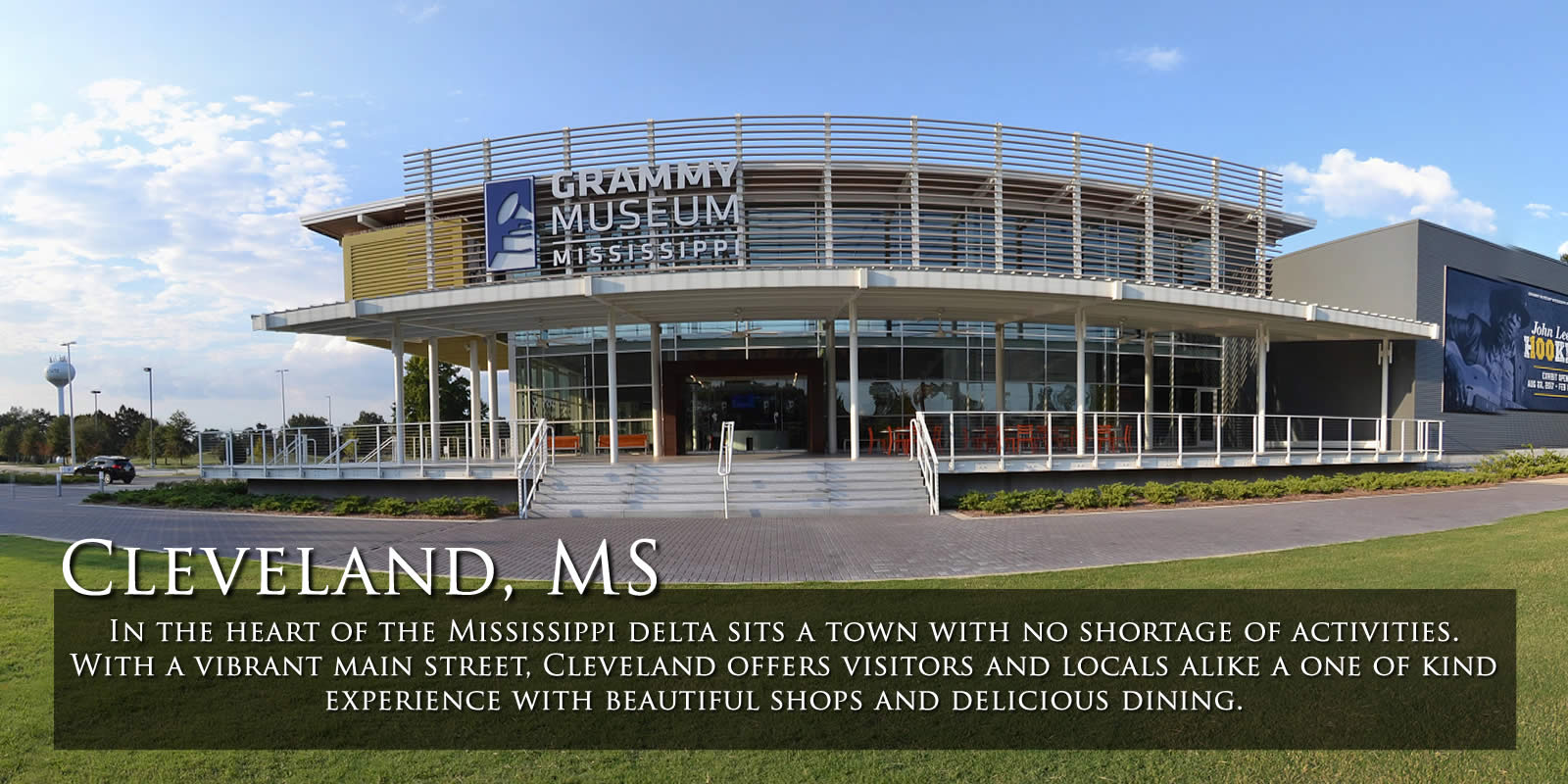 Downtown Cleveland MS
Downtown Cleveland MS   Cleveland Mississippi the home of the Delta Grammy Museum and the Delta Blues.  Find the best shopping, restaurants and things to do in Downtown Cleveland Mississippi with our virtual tours. Featured Merchants Tap on [...]
Located in the heart of Cleveland Mississippi on Sharpe Street, Rosson Co. carries over 80 years of the finest jewelry, watches, and table ware into the next generation. [...]
Downtown Cleveland MS   Cleveland Mississippi the home of the Delta Grammy Museum and the Delta Blues.  Find the best shopping, restaurants and things to do in Downtown Cleveland Mississippi with our virtual tours. Featured Merchants Tap [...]
Load More Posts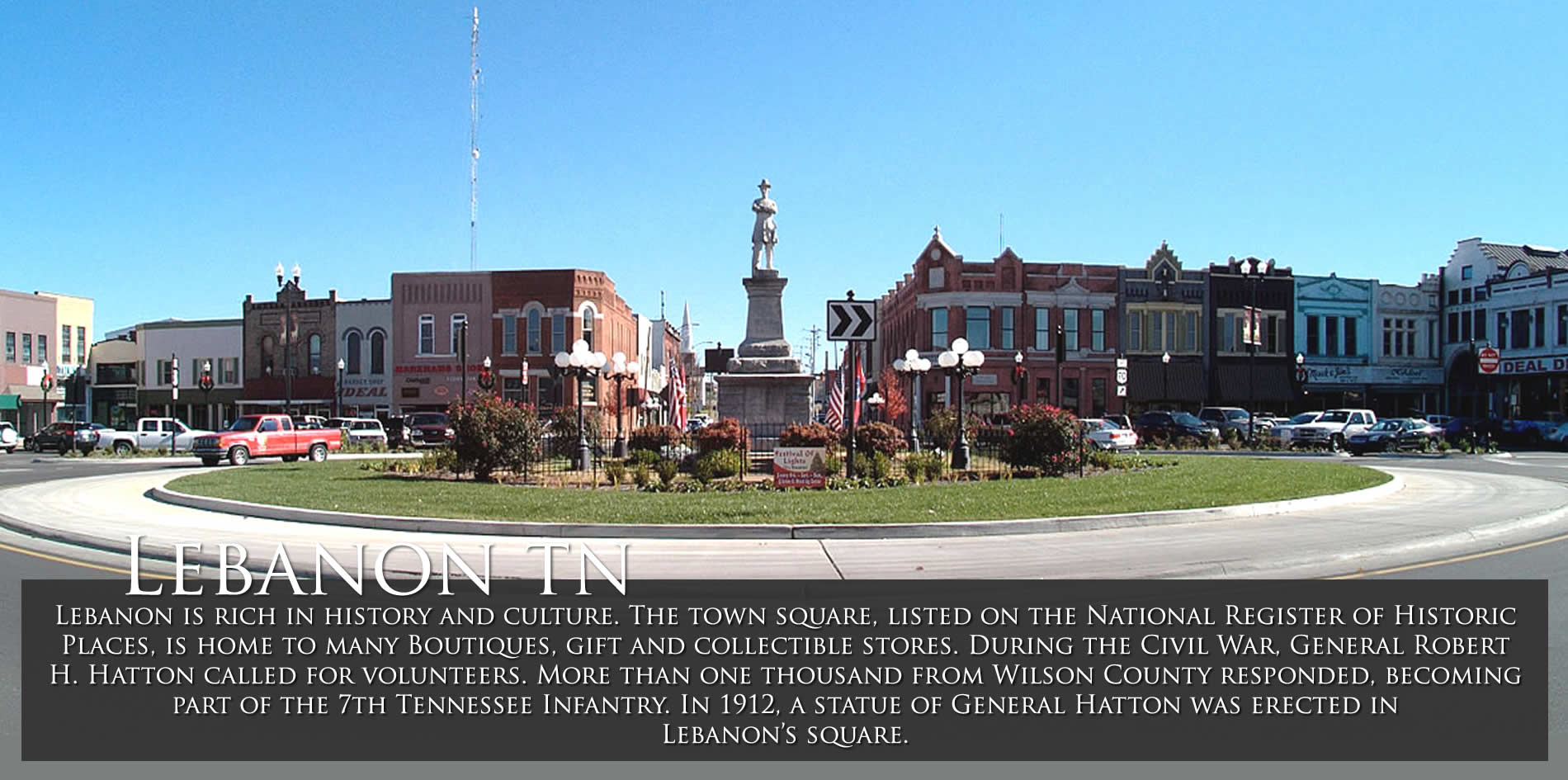 The Best Shopping Lebanon TN Just outside Nashville Tennessee, Lebanon boasts a great selection of local shops that offer everything from antiques to the latest fashions. Come spend the day with us on the Downtown Lebanon Square and you're sure [...]
Shop Online Iddy and Oscars. Be the change. So many of us want to see change in our world and So often times we hear the quote by Gandhi "be [...]
Load More Posts
Other great destinations in the south worth mentioning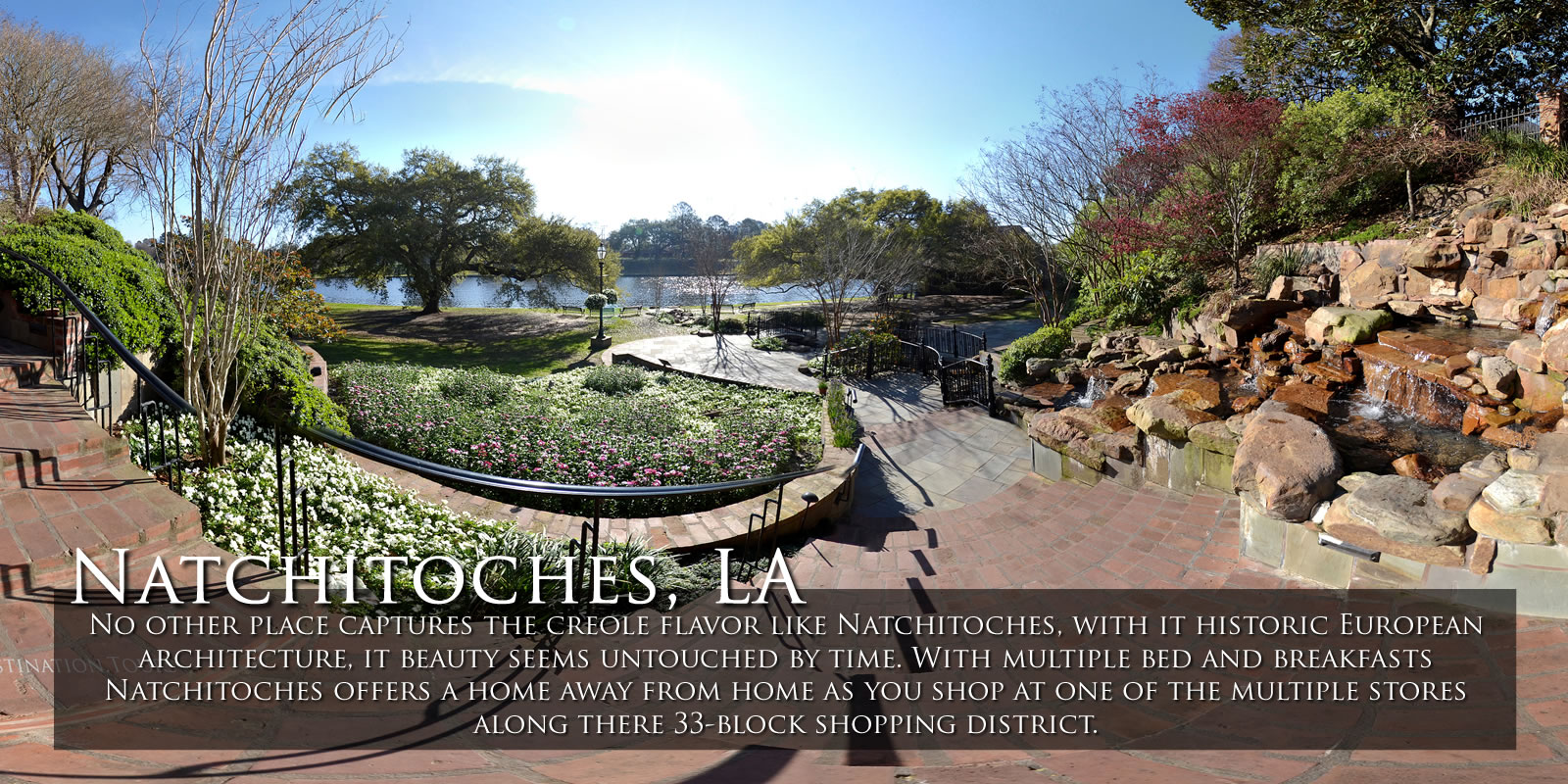 No other place captures the creole flavor like Natchitoches, with it historic European architecture, it beauty seems untouched by time. With multiple bed and breakfasts Natchitoches offers a home away from home as you shop at one of the multiple stores along there 33-block shopping district.
Georgia's Gift Shop Visit our shop during your visit to Historical Downtown Natchitoches, Louisiana. We have that special treasure you are looking for with the largest selection of Natchitoches and Louisiana gifts, souvenirs, [...]
Cane River Candy Company is a family owned business located in the heart of historic downtown Natchitoches, Louisiana. Located at 760 Front Street we are a little shop with a lot to offer. Come [...]
The Best Natchitoches Shopping & Attractions Nestled on the Cane River and a National Landmark Historic District, Natchitoches LA boasts some of the best local shopping, restaurants and attractions in Louisiana.  There is plenty to do for the entire family from the Louisiana Sports [...]
Merci Beaucoup Gift Shoppe Merci Beaucoup Gift Shoppe offers a wide variety of gifts for any occasion. 584 Front Street Suite 106 & 107 Natchitoches, LA 71457 Hours: Monday [...]
Natchitoches is the quaint town featured in the movie Steel Magnolias.  Major festivals are held downtown each year, including the Natchitoches Jazz/R&B Festival and the world famous Natchitoches Christmas Festival which beautifully illuminates [...]
Load More Posts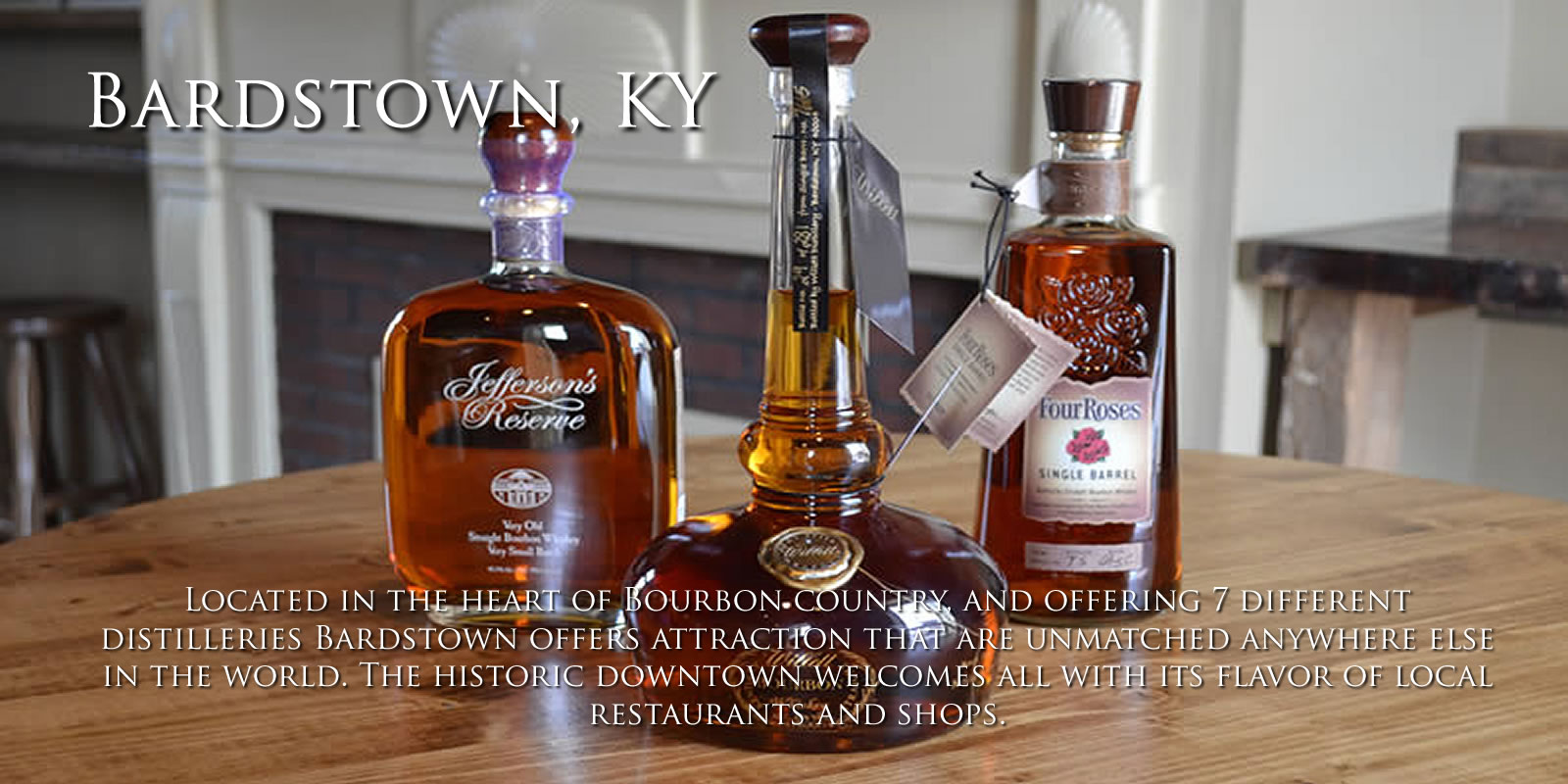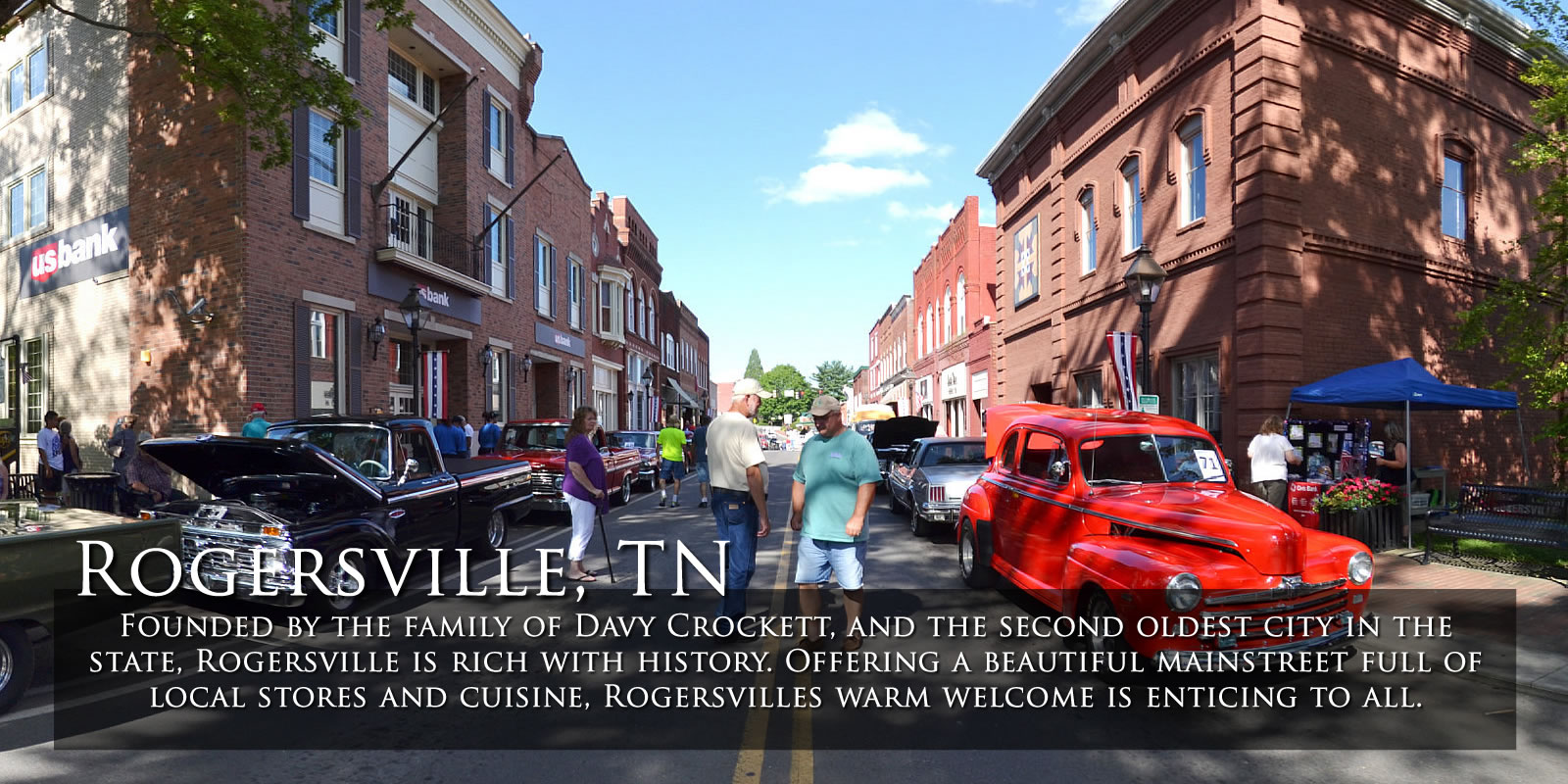 The Looking Glass Salon The Looking Glass Salon in Downtown Rogersville, we are a complete hair care and beauty salon. 207 East Main Street Rogersville, TN 37857 423-272-5031 Call [...]
Downtown Rogersville TN   In the heart of Tennessee sits a beautiful secret kept out of the hussle and bussle of the big cities. Rogersville, settled in 1775 and often seen to be "Tennessee's Best Kept Secret" [...]
The Shepherd's Boutique The Shepherd's Boutique Consignment Shop in Downtown Rogersville TN. Rogersville, TN 37857423-500-1075 Our Website [...]
Mountain Star Mall The business has evolved from antiques being the primary business in the beginning to home decor, floral designs, gifts, gourmet products and home textiles being the essence of the business [...]
Our friends decided to share their love for Arts and Crafts and formed Bee Blessed Studio. We will offer classes for all ages.  Opening September 5, 2020 211 S Depot [...]
Tennessee Newspaper and Printing Museum In the year 1791, George Roulstone, the first printer to enter the State of Tennessee, took his press apart in Fayetteville, North Carolina, packed it on horses' back [...]
Load More Posts