Top 10 Best Shopping Destinations in the South
for 2021
 Take virtual tours of these great local businesses and discover great new
Main Streets to explore and enjoy.
Our "South's Best" features 10 of our top picks for 2021: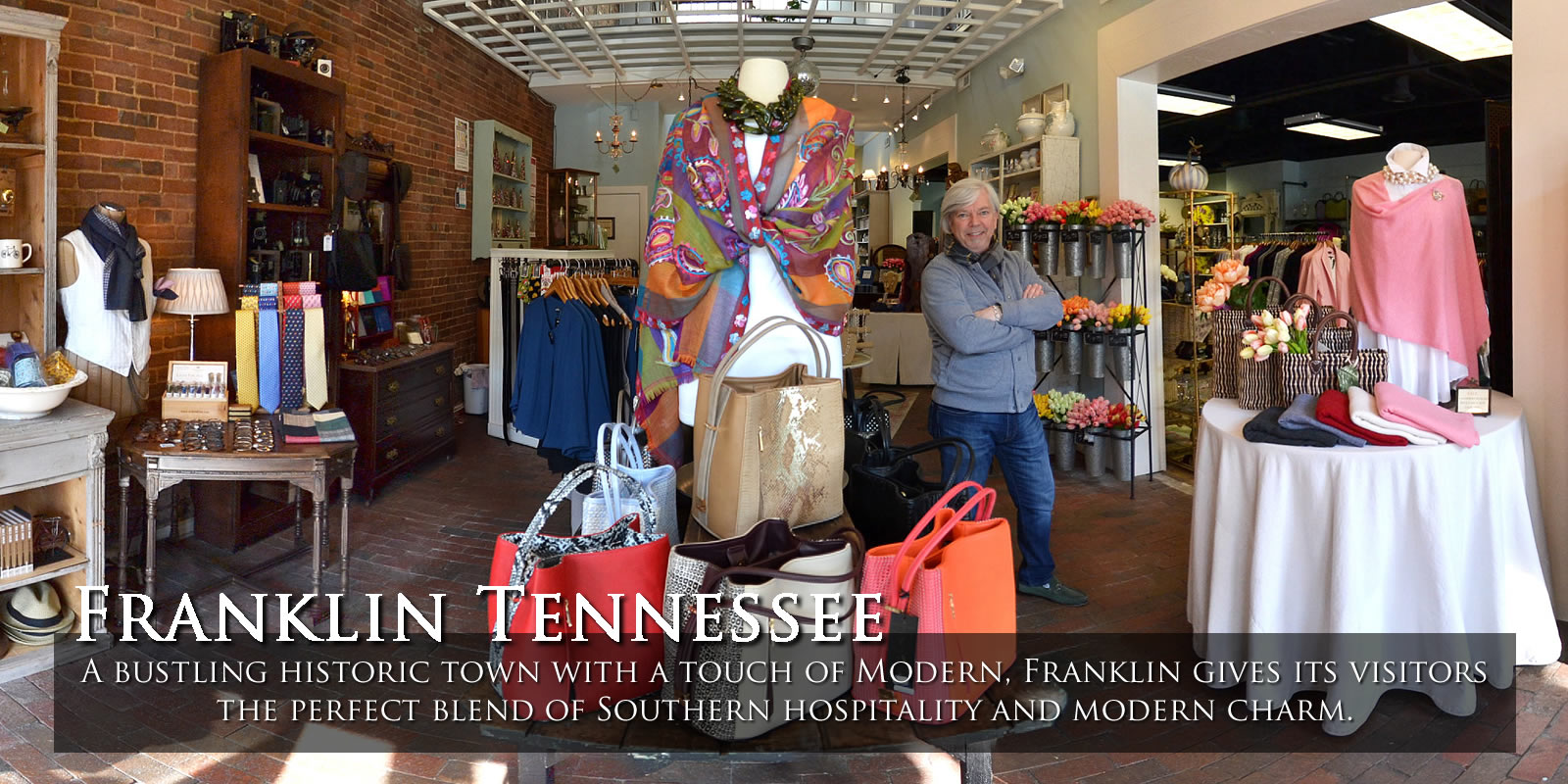 A bustling historic town with a touch of Modern, Franklin gives its visitors the perfect blend of Southern hospitality and modern charm.
Winchester Antique Mall Franklin TN - What We Offer: antiques in franklin, antique mall franklin tn, franklin tn shops, antiques, shop franklin tn, garden accents, wrought iron antiques, architectural [...]
Load More Posts
2. Ocean Springs, Mississippi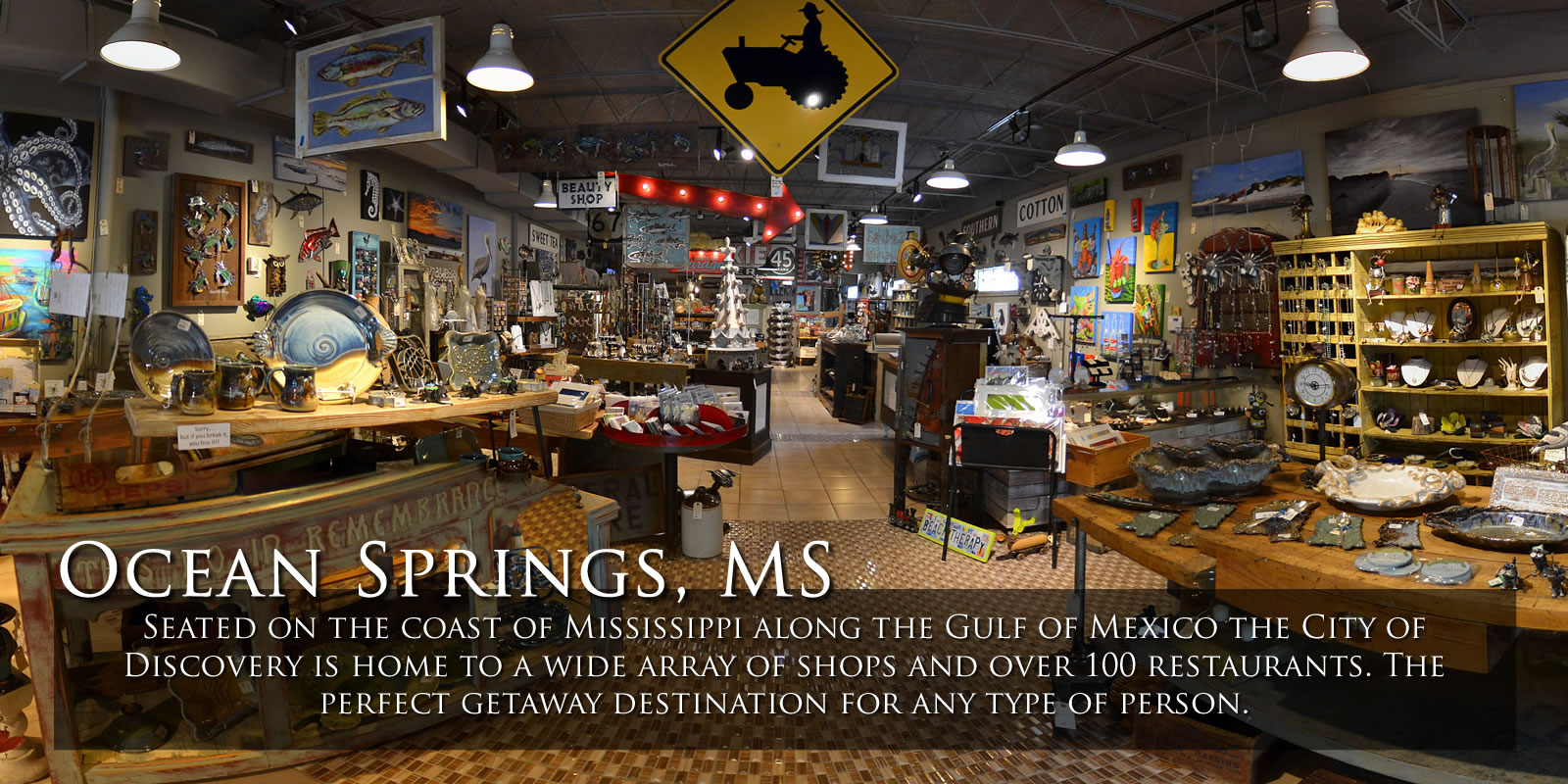 Seated on the coast of Mississippi along the Gulf of Mexico the City of Discovery is home to a wide array of shops and over 100 restaurants.
The perfect getaway destination for any type of person.
The Pink Rooster Nestled in a historic Ocean Springs home find beautiful art, jewelry and other wonderful gifts. We also offer a complete art supplies shop and training classes for the professional artist [...]
Mosaic and the Beer House are open seven days a week offering the best in local and international cuisine and culture.  We have a wide selection of crafted cocktails and wine, 45 beers [...]
Deedy's Formals & Tuxedos We offer a variety of formal wear for many different occasions from Mardi Gras, homecoming, prom, pageants, college graduation, mother of the bride dresses and tuxedos. Serving the Gulf [...]
Hillyer House Downtown Ocean Springs Mississippi As you pass through the doors of our gallery in Ocean Springs, you will be surrounded by the allure of radiant colors of hand-blown glass, enticing shapes [...]
Courtney Farms Ocean Springs Garden Center and Gifts - Welcome to our little shop full of creative gifts, unique furnishings, and fresh ideas for the home and garden. Annual, perennial, and interesting tropical [...]
Load More Posts
3. Bryson City, North Carolina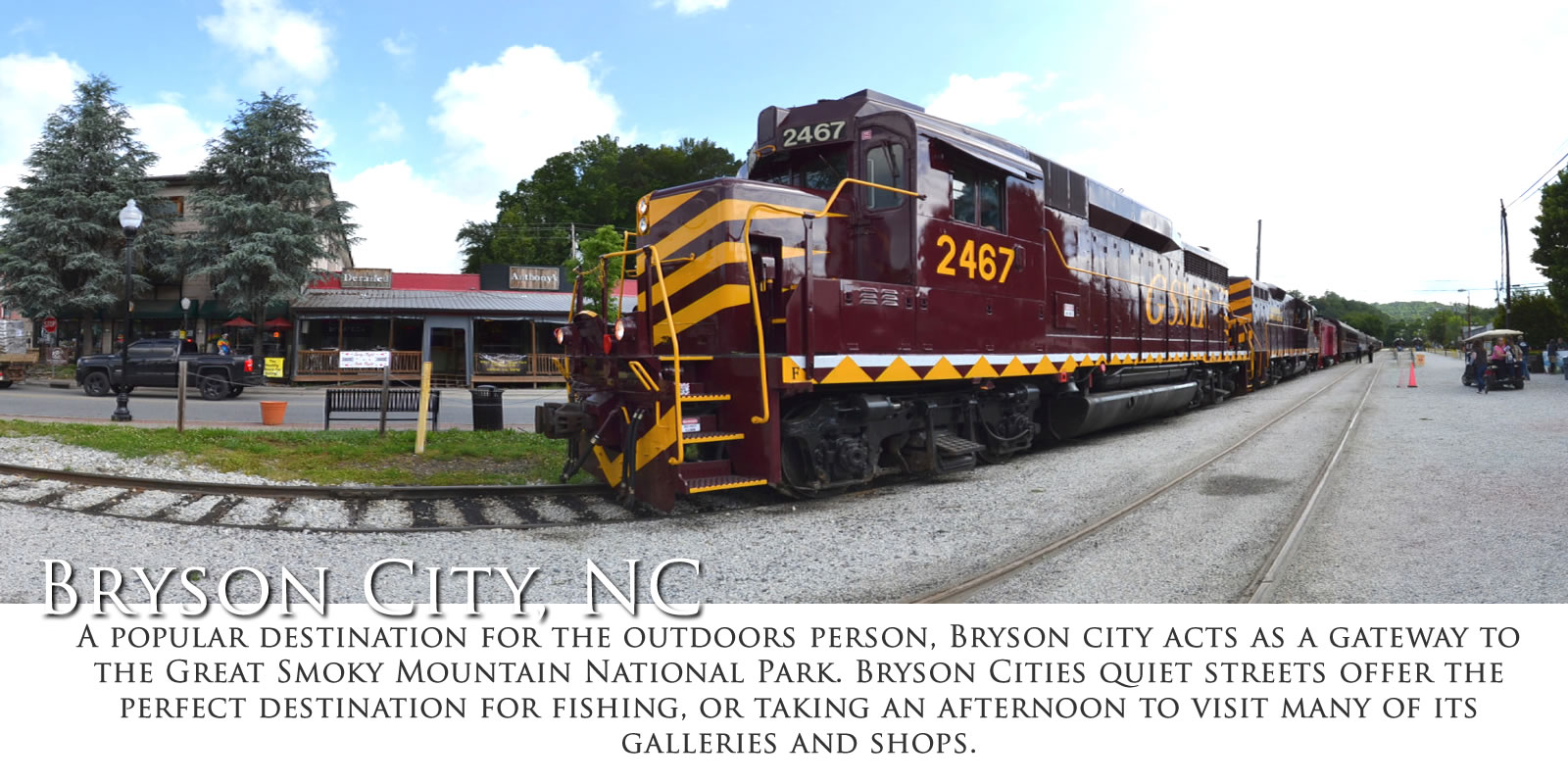 Fryemont Inn Downtown Bryson City From the moment you enter the historic Fryemont Inn you will feel transported back in time to the warmth and friendly charm of a rustic Adirondack mountain lodge [...]
Gallery ZellaDowntown Bryson City166 Everett StreetBryson City, NC 2871325 Artists in 5 Showrooms in the former Great Smoky Mountain Railroad Presidential Suite.Browse through Gallery Zella's exclusive collections: 2,500 square feet of original paintings, sculptures, [...]
The McKinley Edwards Inn is located on Schoolhouse Hill, is located on Schoolhouse Hill, overlooking Bryson City with a view of the Great Smoky Mountains. The Inn offers pet-friendly, upscale boutique hotel lodging [...]
Through exhibits and videos you'll learn about legendary "Stream Blazers," the evolution of rods and reels, basic knots, fly-tying, types of gear, types of game fish, regional fishing waters, and the history of fly [...]
Bryson City Best Shopping & Attractions In the Heart of the Great Smoky Mountains sits Bryson City.  Bryson City is home to the Great Smoky Mountain Railroad (GSMR) and to some of the best shopping in the Great Smoky Mountains.  Bryson City also boasts [...]
Folkestone Inn Bryson City Main Entrance Lights & Shadows Boats & Paddles Tunnels & Tressels Wrens & Warblers Falls & Creeks Backrooms & Overlooks [...]
Load More Posts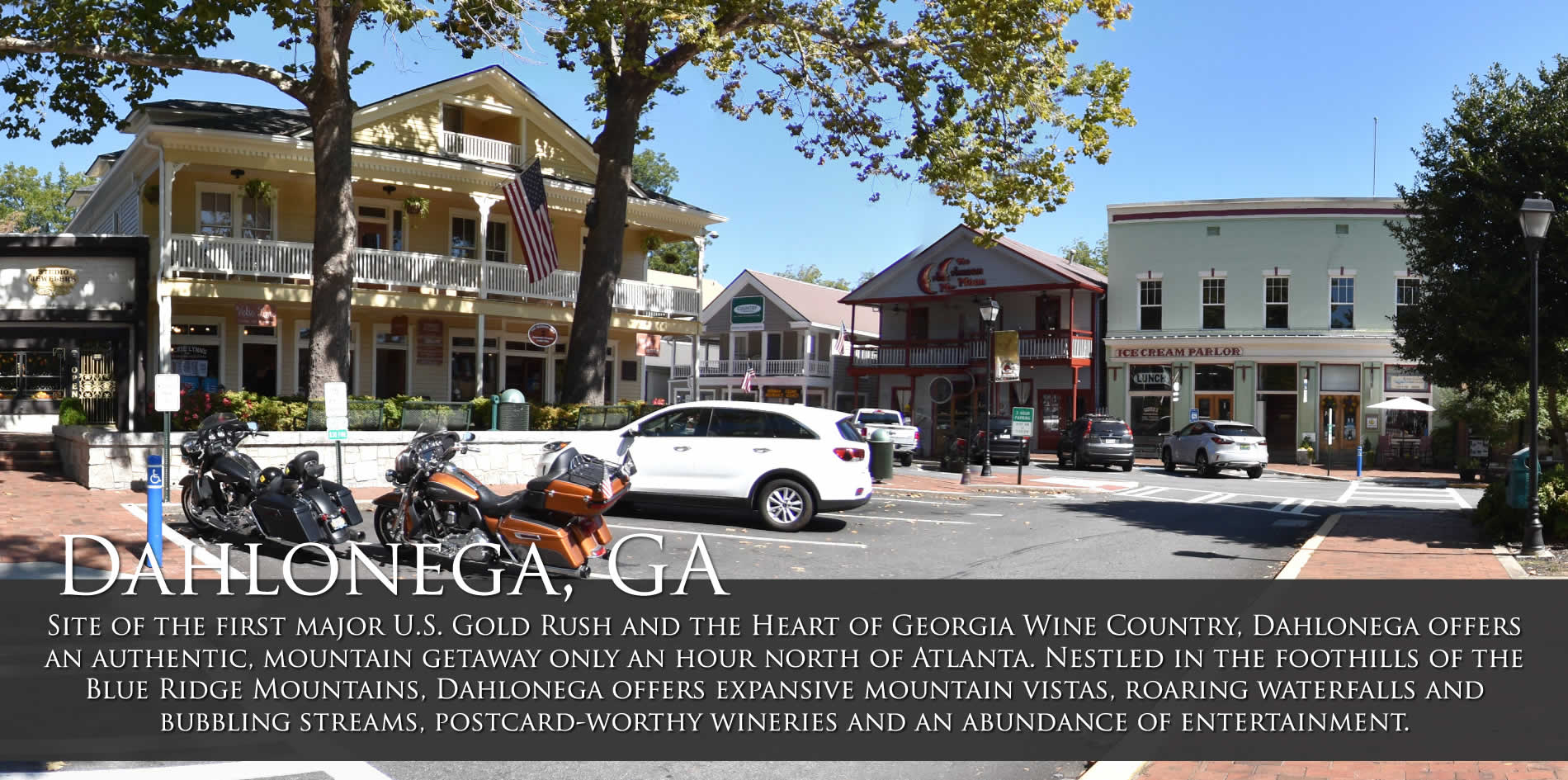 Site of the first major U.S. Gold Rush and the Heart of Georgia Wine Country, Dahlonega offers an authentic, mountain getaway only an hour north of Atlanta. Nestled in the foothills of the Blue Ridge Mountains, Dahlonega offers expansive mountain vistas, roaring waterfalls and bubbling streams, postcard-worthy wineries and an abundance of entertainment.
The Dahlonega Tasting Room Virtual Tour Introducing New eGift Cards!Our eGift Cards are great for Birthdays, Wedding and other Special Occassions.  It's Easy – select amount, write personal note, then send eGift Card [...]
Montaluce Events and Weddings WEDDINGS & CELEBRATIONS Montaluce Winery is the ideal venue for your wedding celebration-accommodating groups up to 200 for relaxing wedding getaways. From the rehearsal dinner to the send-off brunch, [...]
The Best Dahlonega Shopping & Attractions Discover Dahlonega's best shopping, attractions and restaurants. We welcome you to one of Georgia's best Shopping experiences! Our featured local shops offer a wide variety of fashions, local art, and gifts.  Dahlonega's surrounding county [...]
Dahlonega Square Hotel & Villas The Dahlonega Square Hotel  and all five of The Dahlonega Square Villas  are located just footsteps from the beautiful historic square. The DSH lobby is home to the Dahlonega Square Hotel [...]
Paul Thomas Chocolates Virtual Tour Paul T. Hoffman, Chocolatier, has worked since 1975 to deliver incredible candies, chocolates and sweets for all to enjoy. While visiting our shop, have fun watching the chocolates [...]
Dahlonega gift shop Cranberry Corners proudly creates custom gift baskets and more in a historic North Georgia's gift shop that's located on the town's quaint square. In fact, our building used to be [...]
Capers On The Square Virtual Tour Located in the North Georgia Mountains town of Dahlonega, Capers on the Square is a purveyor of fine Mediterranean dining and Craft Cocktails. [...]
Holly Theatre The historic Holly Theatre celebrated seventy years of operations and 25 years as community theatre in the fall of 2018. Continuous operation in its early years and neglect of the 1948 [...]
Yellow Daisy B&B is conveniently located 2 blocks (a 5-minute walk) from Downtown Dahlonega. We are the perfect place to "come home" to after a day of wine tasting, hiking, sightseeing or shopping [...]
Load More Posts
5. Black Mountain, North Carolina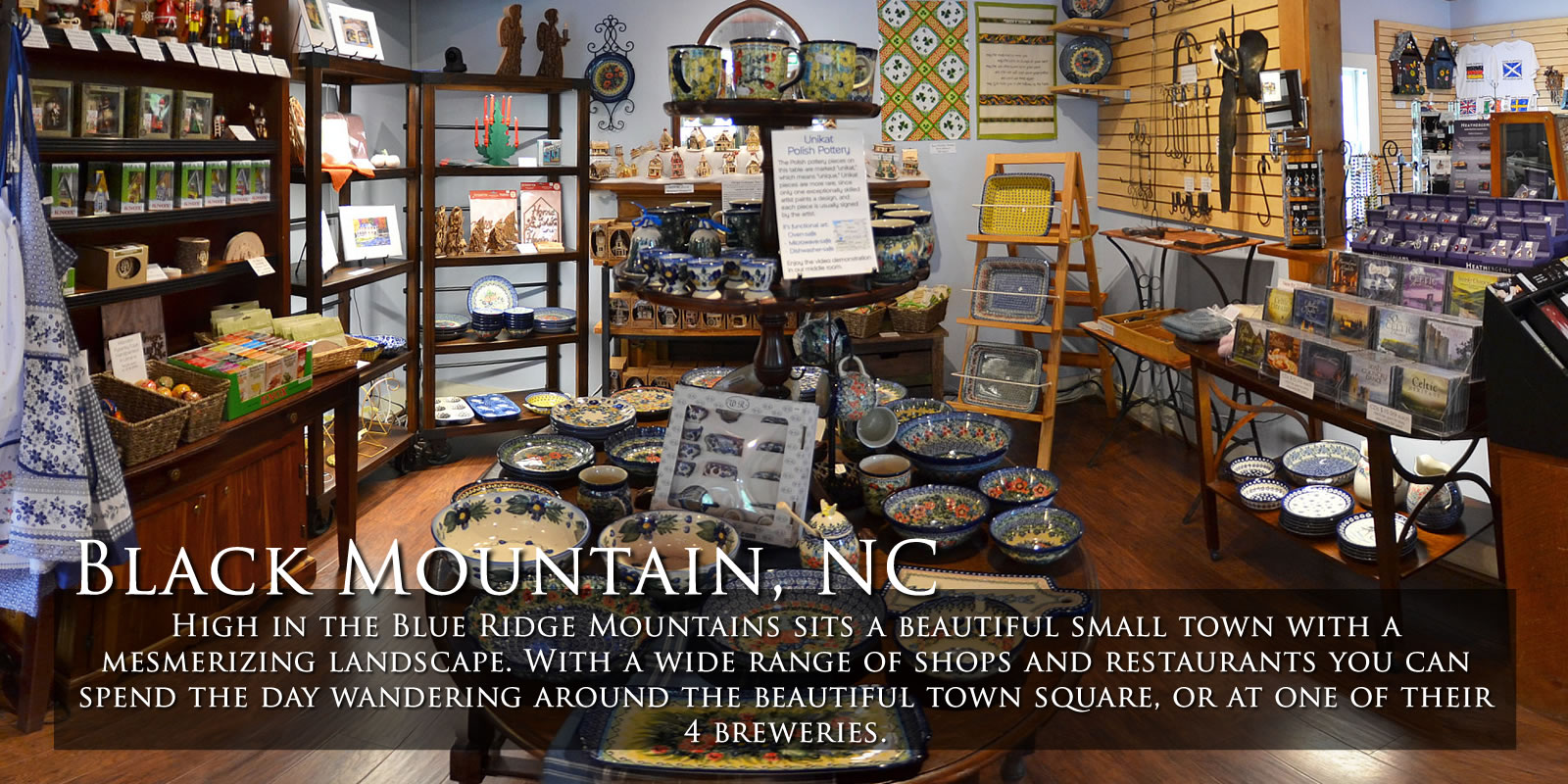 High in the Blue Ridge Mountains sits a beautiful small town with a mesmerizing landscape. Black Mountain town square has a wide range of shops and restaurants
you can spend the day wandering around.
A family owned and operated restaurant serving Black Mountain since 1990, we offer mouthwatering fresh pizza, pasta, subs, salads, and a choice beer and wine selection.  All of our sauces, dough, meatballs, hummus, [...]
WELCOME TO TOWN HARDWARE & GENERAL STORE Downtown Black Mountain NC We are located in downtown Black Mountain, NC, and occupy three historic buildings dating from the 1920s (one used to be the [...]
A gracious Bed and Breakfast in a restored 1915 Victorian home. Open year-round, the Inn now features five spacious guest rooms and two large premium rooms, all with private baths. Guests are served [...]
C. W. Moose is home to some the most unique, interesting and absolutely "amoosing" products available today. There is too "moose" to mention. Some of what you can find, T-Shirts,  Fun Apparel, Silver [...]
The Red Rocker Inn Four Sisters Bakery at Red Rocker Inn Newly renovated to bring alive her classic beauty, The Red Rocker Inn warmly invites you to "step inside". This 1896 [...]
Black Mountain Best Shopping Restaurants & Inn's Just east of Asheville, Black Mountain North Carolina is nestled in the Blue Ridge Mountains and offers some of the best local shopping and restaurants in the North Carolina mountains.  Tucked away in [...]
Load More Posts
6. Waynesville, North Carolina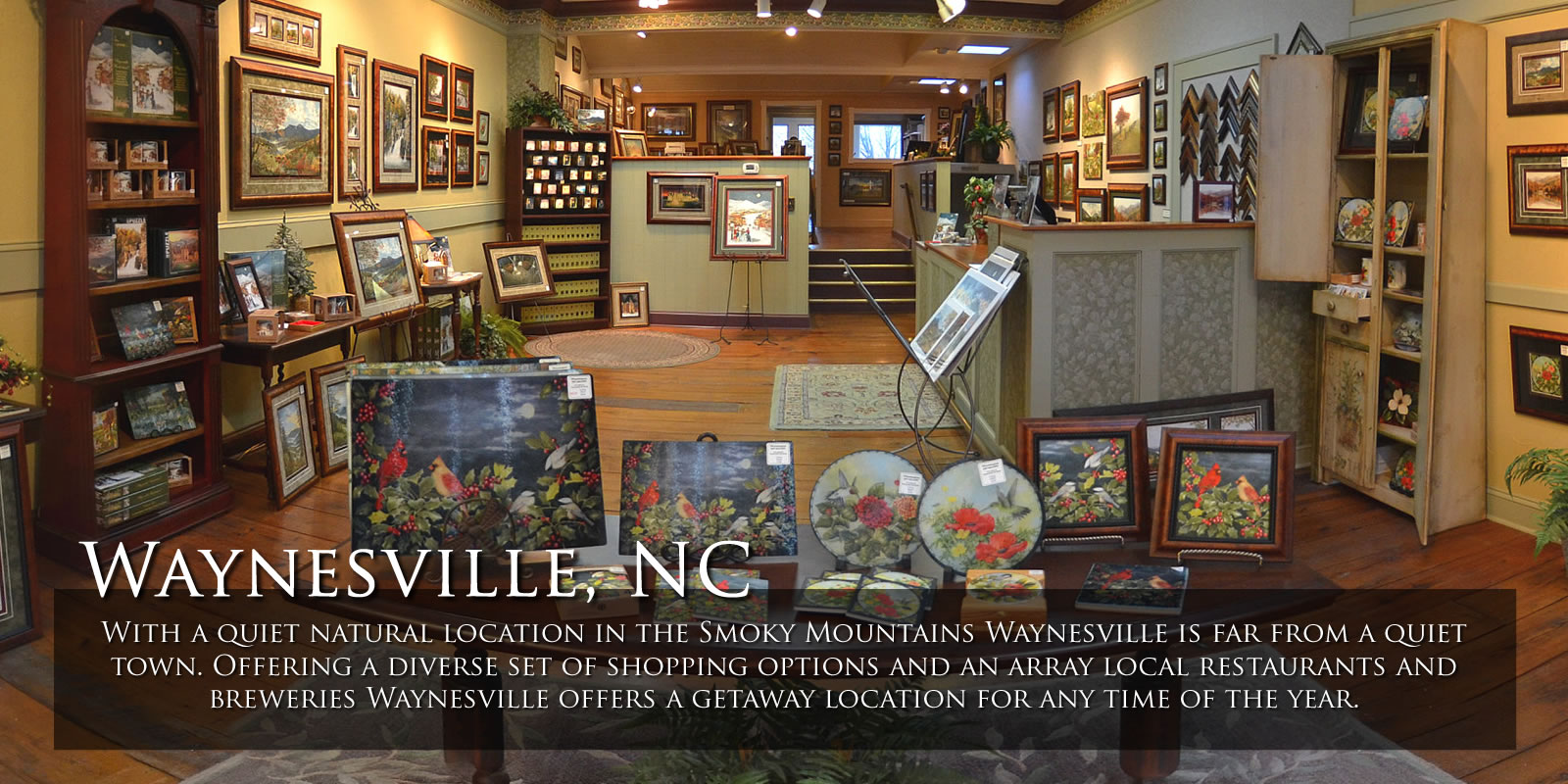 With a quiet natural location in the Smoky Mountains, Waynesville is far from a quiet town. Offering a diverse set of shopping options and an array local restaurants and breweries Waynesville offers a getaway location for any time of the year.
T. Pennington Gallery Teresa Pennington is a self-taught colored pencil artist with a talent she says is God-given. Often spending as much as four months on one drawing, she meticulously renders the scenery, [...]
Pleasant Places Pleasant Places Waynesville's Bird and Garden Supply Shop! Shop in a relaxed atmosphere in downtown's own wildbird supply. From seed, feeders and houses to garden accessories, we'll help you with your [...]
Affairs of the Heart At Affairs of the Heart, we absolutely love our customers. We work hard to stock our shelves with fun and exciting new products. Some of our most popular items [...]
Fine furniture, bedding, carpeting, interior design, appliances and more! We are a home town, family owned business. Our store has been in Waynesville for over 100 years and we have offered the same [...]
Twigs and Leaves Gallery 98 North Main Street Waynesville, NC 28786. Craft, Art and Furniture Gallery. Browse through an unforgettable collection of nature-inspired works by 170 primarily regional artists and crafts persons. [...]
Load More Posts
7. Collierville, Tennessee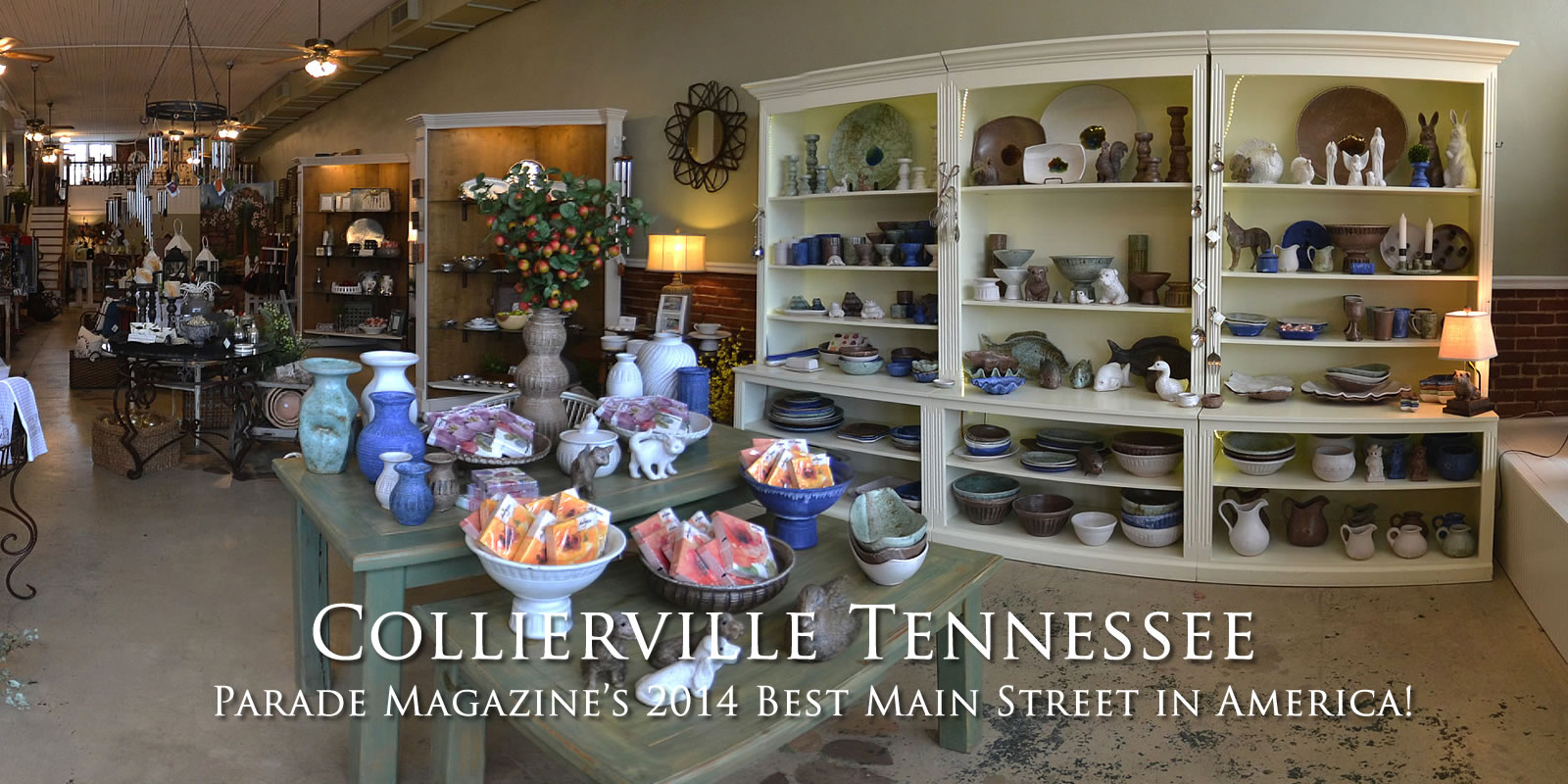 Situated in Collierville's Historic Downtown, the Morton Museum invites visitors to explore Collierville's rich heritage. Permanent and changing exhibitions engage friends, families, and children in interactive learning opportunities. The Visitor Center offers [...]
Top of the Green Event Venue located at the top of John Green & Company Realtors new downtown Collierville building offers great views of the Historic Collierville Square. 50 North [...]
Since 1979, John Green has worked as a real estate agent in the greater Memphis area. Even from the beginning of his career, John was dedicated to top customer service and ensuring that all [...]
Downtown Collierville TN   Collierville TN shopping restaurants and more. Find great shopping, wonderful places to dine in a relaxing and beautiful setting in Collierville Tennessee. Located just east of metropolitan Memphis, nestled in the Heart of Tennessee's Delta, historic Downtown [...]
Simply Done Catering & Events Collierville Tennessee Whether you are hosting a shower, planning a wedding reception, need a wonderful place for your rehearsal dinner or just want an elegant event - it can all be Simply [...]
The Silver Caboose is a family owned restaurant offering the finest quality of Southern American cuisine. The Silver Caboose is about tradition.  It is not about trendy restaurant dining.  It has no superstar [...]
Load More Posts
8. Beaufort, South Carolina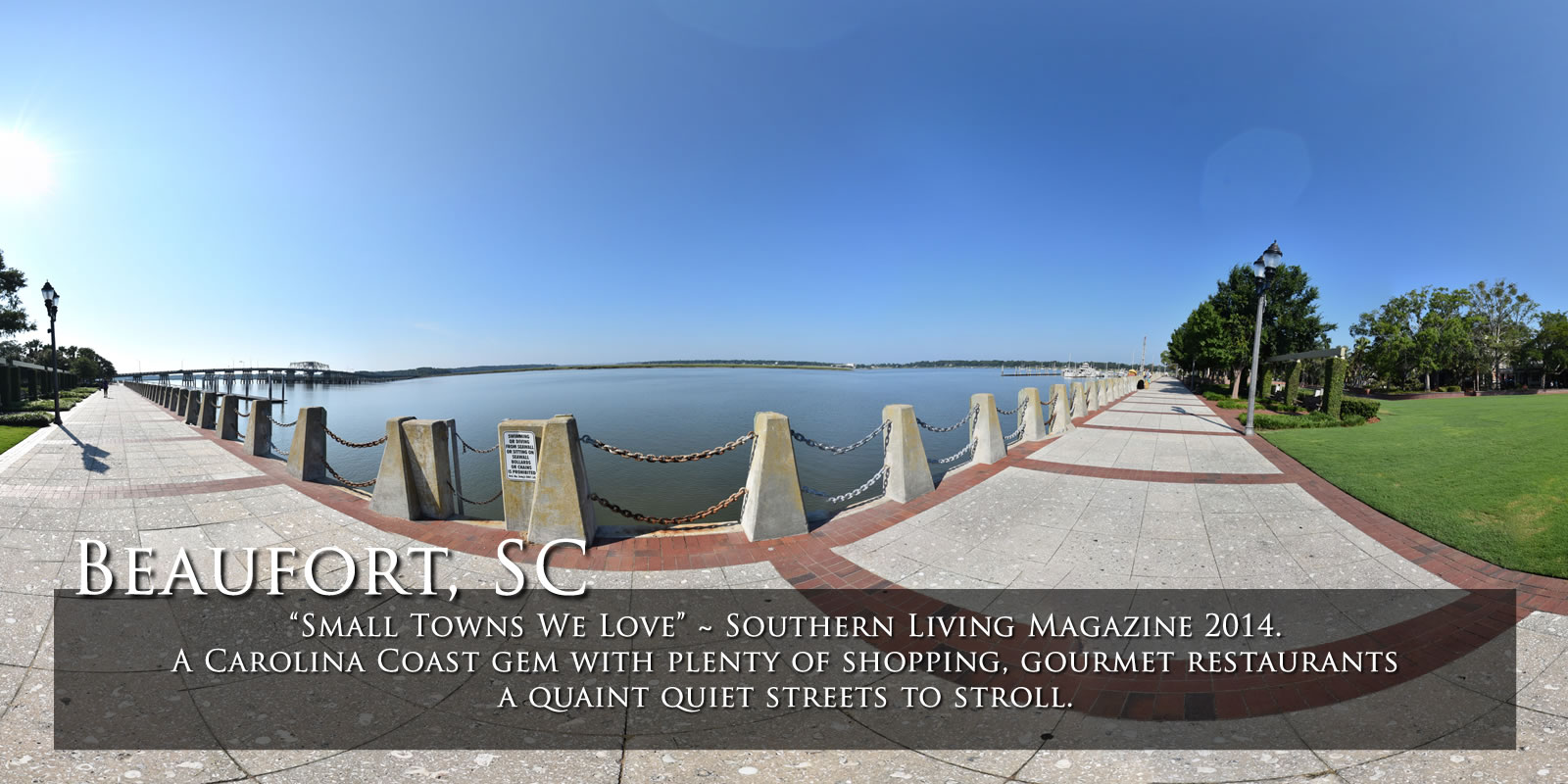 A Carolina Coast gem, Beaufort, South Carolina offers plenty of shopping, gourmet restaurants with a quaint quiet streets to stroll.
Though there were murmurings that she was quietly secreted out of New York due to an international incident involving a certain ambassador at the United Nations, in truth, Lulu had simply run out [...]
For more than 21 years, Bay Street has made sure that we have the staff that has the experience and knowledge to assist each customer. We have staff and guides that have fished [...]
WELCOME TO OLIVE THE ABOVE, WE ARE A UNIQUE TASTING STORE OF THE WORLD'S FINEST EXTRA VIRGIN OLIVE OILS AND BALSAMIC VINEGARS. OUR OLIVE OILS ARE CAREFULLY PRESSED FOR QUALITY, NOT QUANTITY SO THEIR FLAVOR PROFILES [...]
Thibault Gallery Thibault Gallery is a haven for talented artists to showcase their art, as well as an attraction for tourists and locals alike. Here you will find original art in a variety [...]
Modern Jewelers is proud of our third generation heritage of providing a full service jewelry store in historic Beaufort, South Carolina. Our jewelers, engravers and appraisers specialize in prompt and efficient service and [...]
Load More Posts
9. Cleveland, Mississippi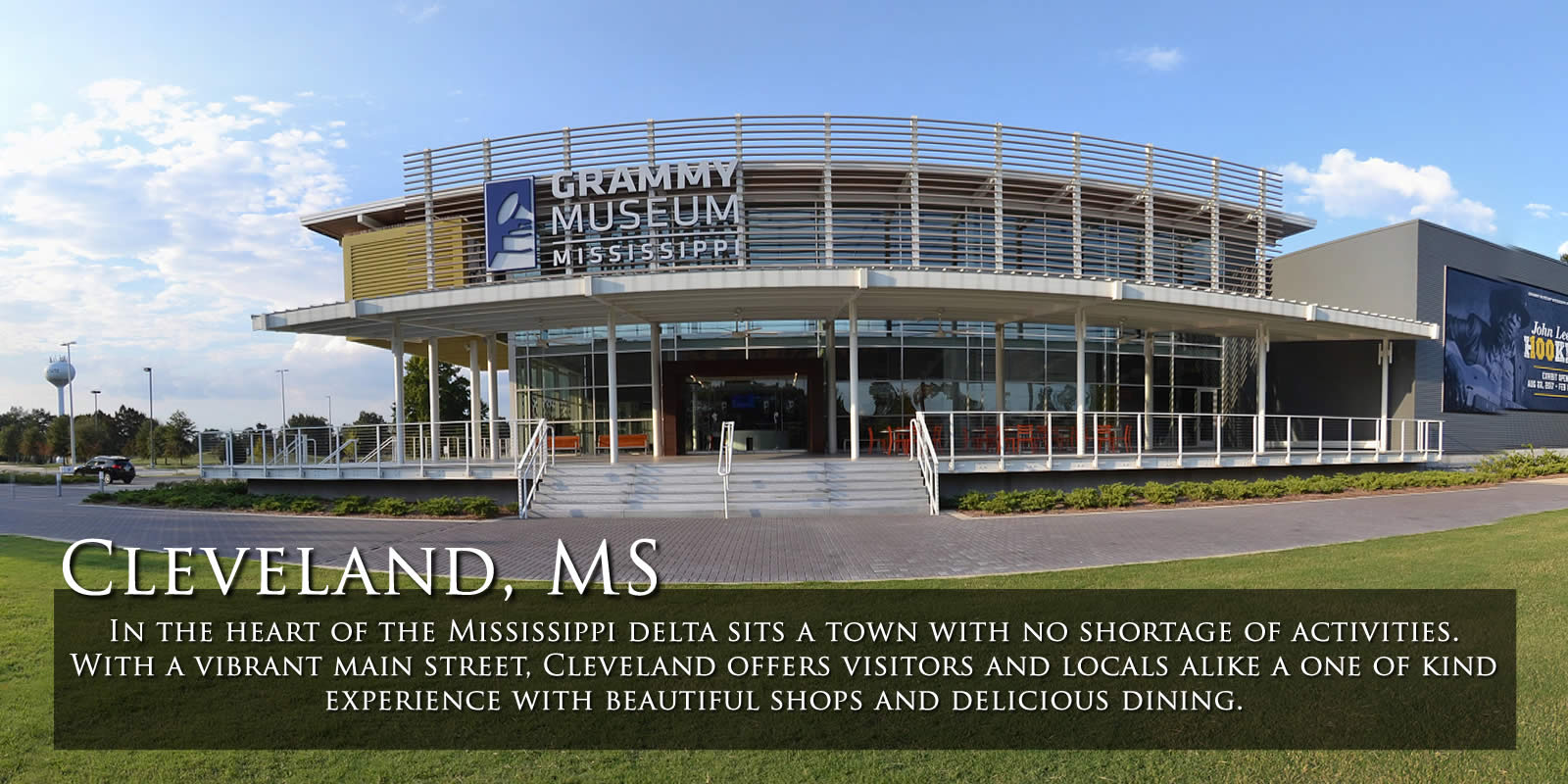 Downtown Cleveland MS
Ten Twenty Four is a new plus size boutique located in Historic Downtown Cleveland, MS Specializing in sizes 10-24, we believe style begins at a size 10. [...]
The Wishing Well Boutique The Wishing Well Cleveland MS In 1987, young entrepreneurs, Susan Wiggins & Jo Parker purchased The Wishing Well in Shelby, Mississippi, Both were determined to start a retail business, [...]
Abraham's Abrahams Men's & Women's Shop in Downtown Cleveland Mississippi Clothing by Polo Ralph Lauren, Southern Tide, Big Star Jeans, True Religion, Cole Haan, Ike Behar, Patagonia, The North Face and many more! [...]
Heidi's Cleveland MS The Monogram Store - Embroidery, Screen Printing, Promotional Items and More! We also offer Collegiate Gear, Toys, Baby, Jewelry, Purses and More! 110 North [...]
Downtown Cleveland MS   Cleveland Mississippi the home of the Delta Grammy Museum and the Delta Blues.  Find the best shopping, restaurants and things to do in Downtown Cleveland Mississippi with our virtual tours. Featured Merchants Tap on [...]
Downtown Cleveland MS   Cleveland Mississippi the home of the Delta Grammy Museum and the Delta Blues.  Find the best shopping, restaurants and things to do in Downtown Cleveland Mississippi with our virtual tours. Featured Merchants Tap [...]
Load More Posts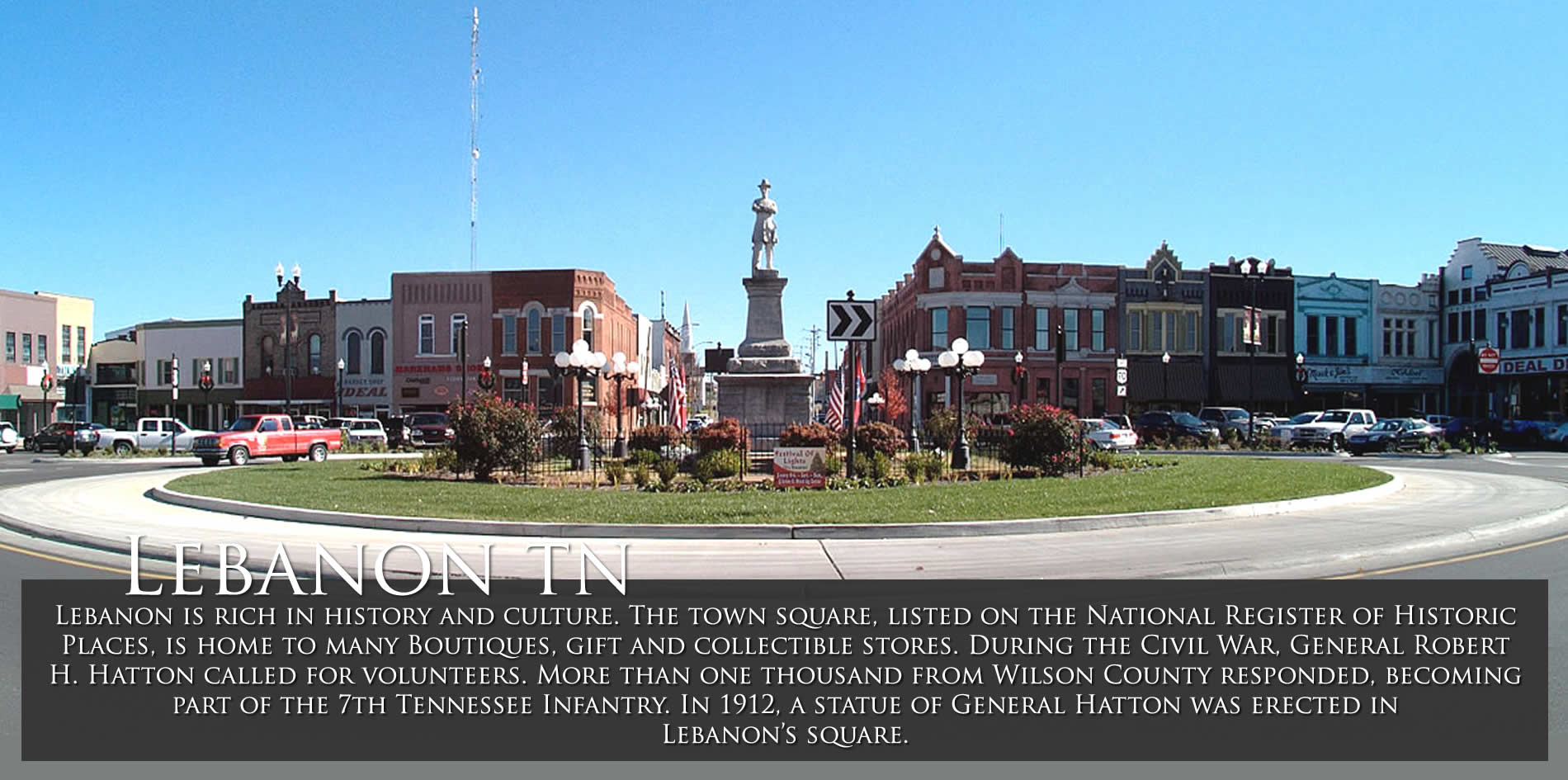 Shop Online Iddy and Oscars. Be the change. So many of us want to see change in our world and So often times we hear the quote by Gandhi "be [...]
Shop Online Wilkie's Outfitters is a family owned business located in Lebanon, TN. We carry top brands of high quality, trusted products for the outdoor experience. Whether it's fishing, hiking, hunting, climbing, kayaking, or exploring [...]
The Best Shopping Lebanon TN Just outside Nashville Tennessee, Lebanon boasts a great selection of local shops that offer everything from antiques to the latest fashions. Come spend the day with us on the Downtown Lebanon Square and you're sure to want to visit [...]
The Best Shopping Lebanon TN Just outside Nashville Tennessee, Lebanon boasts a great selection of local shops that offer everything from antiques to the latest fashions. Come spend the day with us on the Downtown Lebanon Square and you're sure [...]
Urban Mills Lebanon Do you happen to be looking for a cute new outfit or to personalize items with your logo? Take a moment to step out of the ordinary when you visit Urban [...]
Dreams Boutique is on the Public Square in Lebanon, TN. Dreams is a Women's Active Wear, Lounge Wear, Intimates, and Trendy Apparel store. We offer specialty fit bras, lounge wear, work out clothing, [...]
Load More Posts
Other great destinations in the south worth mentioning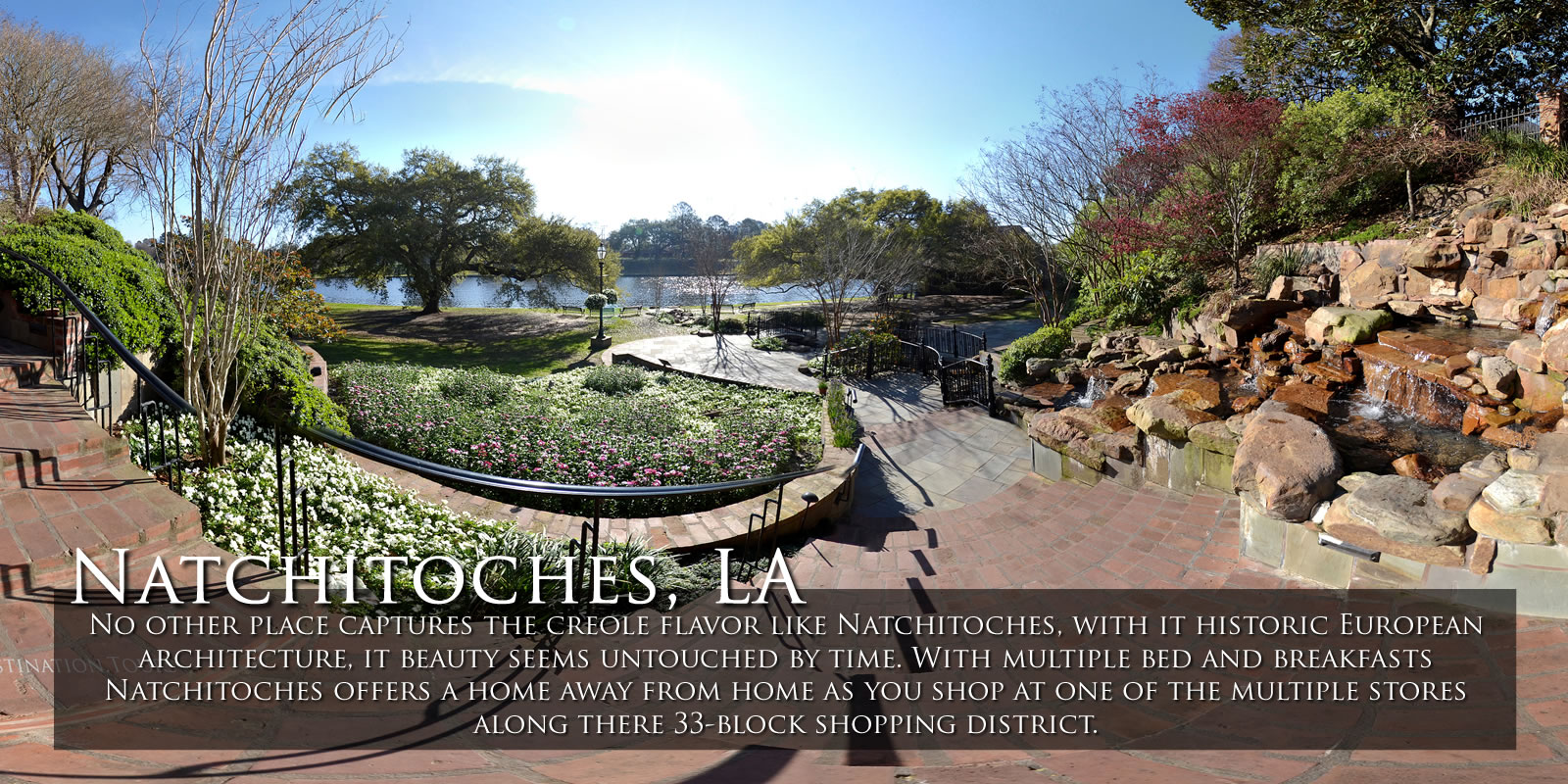 No other place captures the creole flavor like Natchitoches, with it historic European architecture, it beauty seems untouched by time. With multiple bed and breakfasts Natchitoches offers a home away from home as you shop at one of the multiple stores along there 33-block shopping district.
Parc Natchitoches Parc Natchitoches Virtual Tour. 4515 University Pkwy Natchitoches, LA 71457 (318) 357-3892 Hours: Seasonal Hours - Please call for times. Our Website [...]
The Best Natchitoches Shopping & Attractions Nestled on the Cane River and a National Landmark Historic District, Natchitoches LA boasts some of the best local shopping, restaurants and attractions in Louisiana.  There is plenty to do for the entire family from the Louisiana Sports [...]
Grand Ecore Visitor Center The Visitor Center is located at Grand Ecore, a small community about four miles north of Natchitoches, Louisiana, and commands a panoramic view from a bluff 80 feet above [...]
More than a half-century after inducting its first class of sports legends, the Louisiana Sports Hall of Fame is realizing its fondest dreams and greatest aspirations. In a Grand Opening on Friday night, [...]
Georgia's Gift Shop Visit our shop during your visit to Historical Downtown Natchitoches, Louisiana. We have that special treasure you are looking for with the largest selection of Natchitoches and Louisiana gifts, souvenirs, [...]
Load More Posts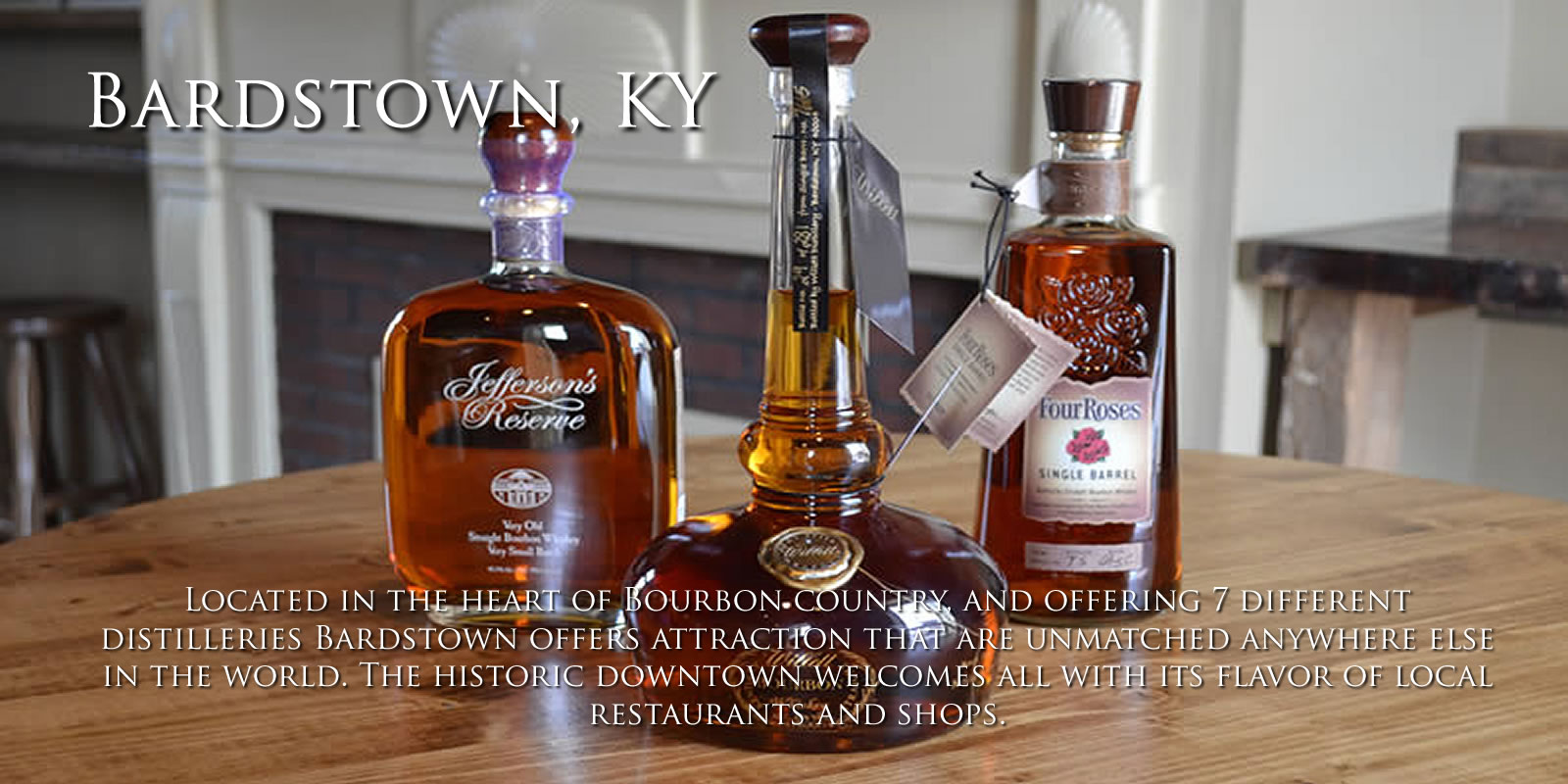 Gartland's Art Sales and Custom FramingSince 1974: 46 Years Serving Kentucky Gartland's Art Sales Bardstown KY, a unique one-of-kind family owned business, has continued to serve central KY for over 38 years and is [...]
The Best Shopping in Bardstown KY Named "The Bourbon Capital of the World", Bardstown not only has some of the best distilleries, in it's downtown district , boasts some of the best local shopping in Kentucky. We invite you to explore some featured shops [...]
Hurst Discount Drugs and Soda Shop Hurst Discount Drugs and Gifts Downtown Bardstown Pharmacy and Soda Shop. Hurst Discount Drugs is your old fashion soda fountain pharmacy in the 21st century!!! Bring the [...]
All our rooms include refrigerator, microwave, dry bar, 43″ smart TV, coffee maker, hair dryer, and access to the common area with internet access. Choose from Queen, King, and Double-Queen sized rooms. A visitor [...]
Old Talbott Tavern Bed & Breakfast with Restaurant and Bourbon Bar in Downtown Bardstown KY and our New Addition to our facilities The Talbott Inn. [...]
Load More Posts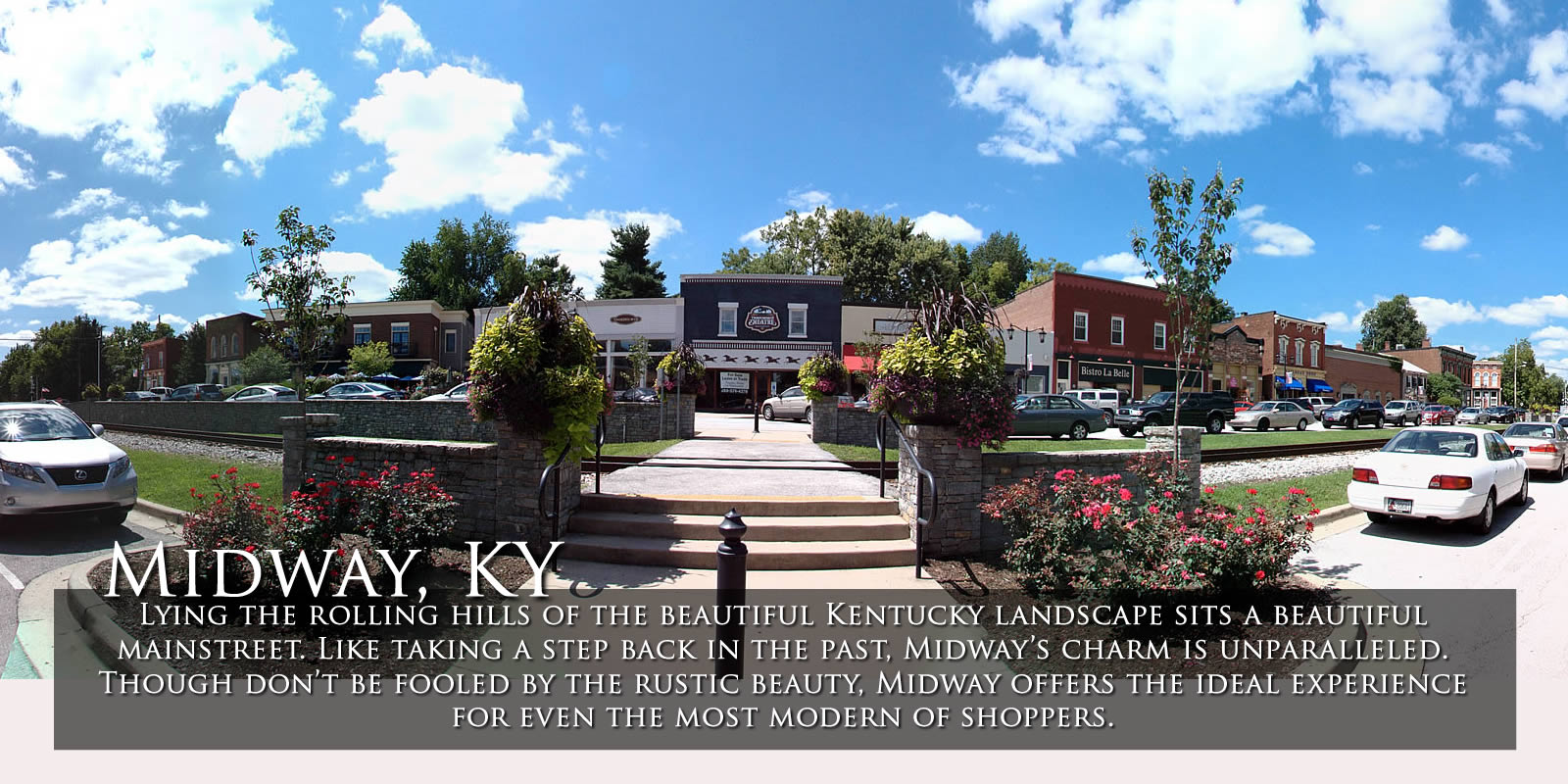 Heirloom Restaurant Midway KY "Owned by chef Mark Wombles and his father, Henry, the restaurant came out of the gate in 2006 to acclaim." See the entire article in the Lexington Herald Leader [...]
Welcome to Southern Sunday! Combining a love for fun, fashion and southern hospitality, Southern Sunday is the boutique that gives back! After browsing through our offerings of the latest styles, choose one from [...]
The Brown Barrel & Blind Harry's A unique dining experience Join us for a unique, "casual-yet-classy" dining experience in Historic Midway - the Heart of Kentucky Horse Country! Our traditional setting belies the [...]
The Back Room is a home accessory store situated in downtown Midway on Main Street. Come purchase gifts, register for your wedding or baby showers, or spruce up your own home! Items include [...]
The Midway Boutique The Midway Boutique Kentucky Open the door to your new favorite place. The explosion of color, the sparkle of jewels, and the laughter of new friends will make your Midway [...]
Best Midway KY Shopping & Restaurants Tucked in the Heart of Thoroughbred country, Midway offers a great selection of local shops and restaurants. We have selected the best shops and restaurants in Midway and invite you to explore Midway for [...]
Load More Posts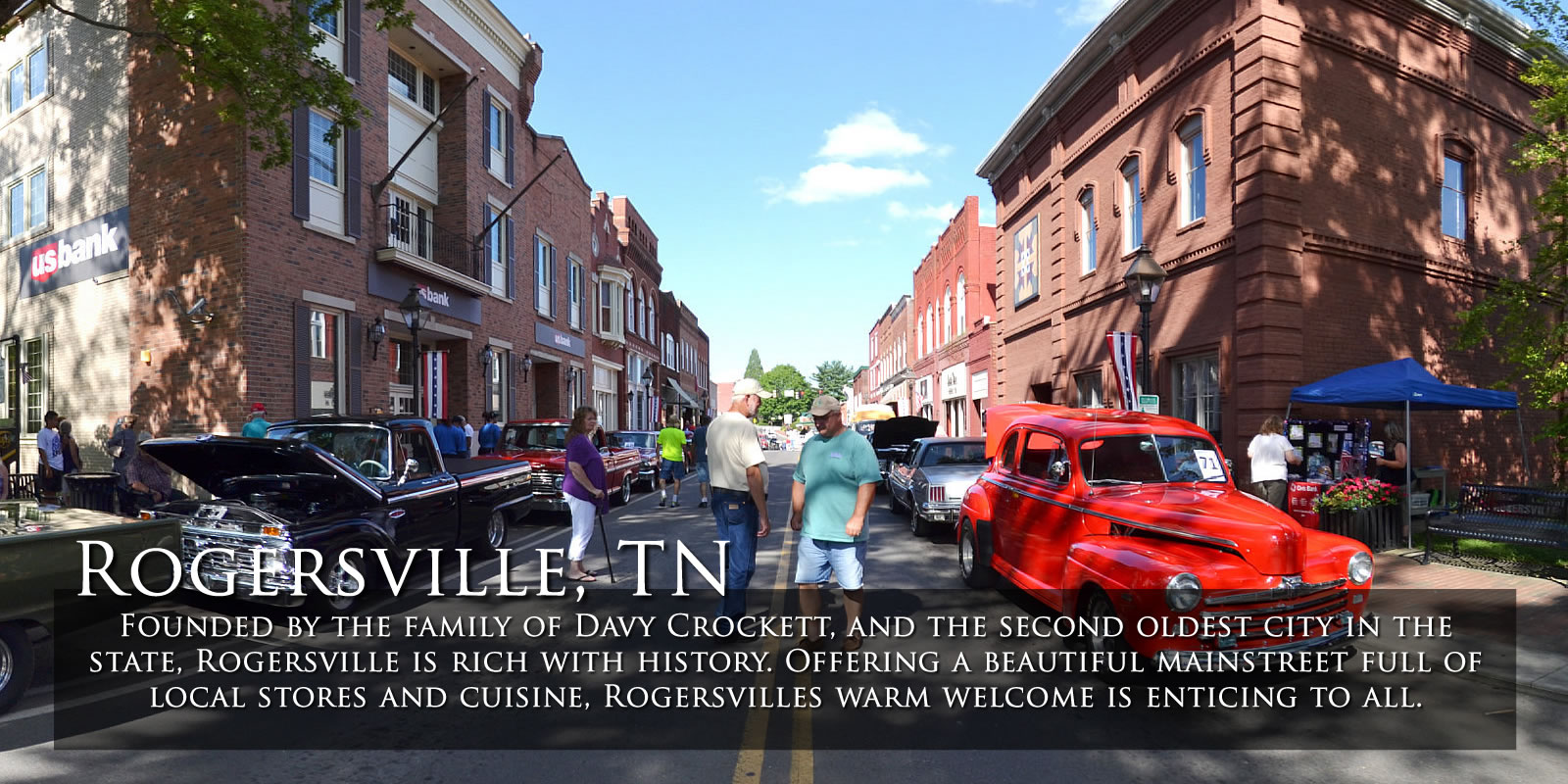 Downtown Rogersville TN   In the heart of Tennessee sits a beautiful secret kept out of the hussle and bussle of the big cities. Rogersville, settled in 1775 and often seen to be "Tennessee's Best Kept Secret" [...]
LuElla's Gift Market LuElla's Gift Market offers a personal shopping experience right in the heart of historic downtown Rogersville, TN. With unique gifts and friendly service, finding the perfect gift has never been [...]
Rogersville Vision Clinic Rogersville Vision Clinic offering eyeglasses, contacts, sunglasses and eye care health maintenance. Our Brands include: Poco, Michael Kors, Ray Ban, Vera Bradley, Line Art, Kate Spade, Eddie Bauer, Prada, Tory [...]
Our friends decided to share their love for Arts and Crafts and formed Bee Blessed Studio. We will offer classes for all ages.  Opening September 5, 2020 211 S Depot [...]
Coffee At The Kyle Coffee Shop located just across the street from the Hale Springs Inn. 111 West Main Street Rogersville, TN 37857 423-500-1150 Hours: Monday- Saturday: 7am - 2pm [...]
Load More Posts