Top 10 Best Shopping Destinations in the South
for 2020
 Take virtual tours of these great local businesses and discover great new
Main Streets to explore and enjoy.
Our "South's Best" features 10 of our top picks for 2020:
 Ocean Springs, Mississippi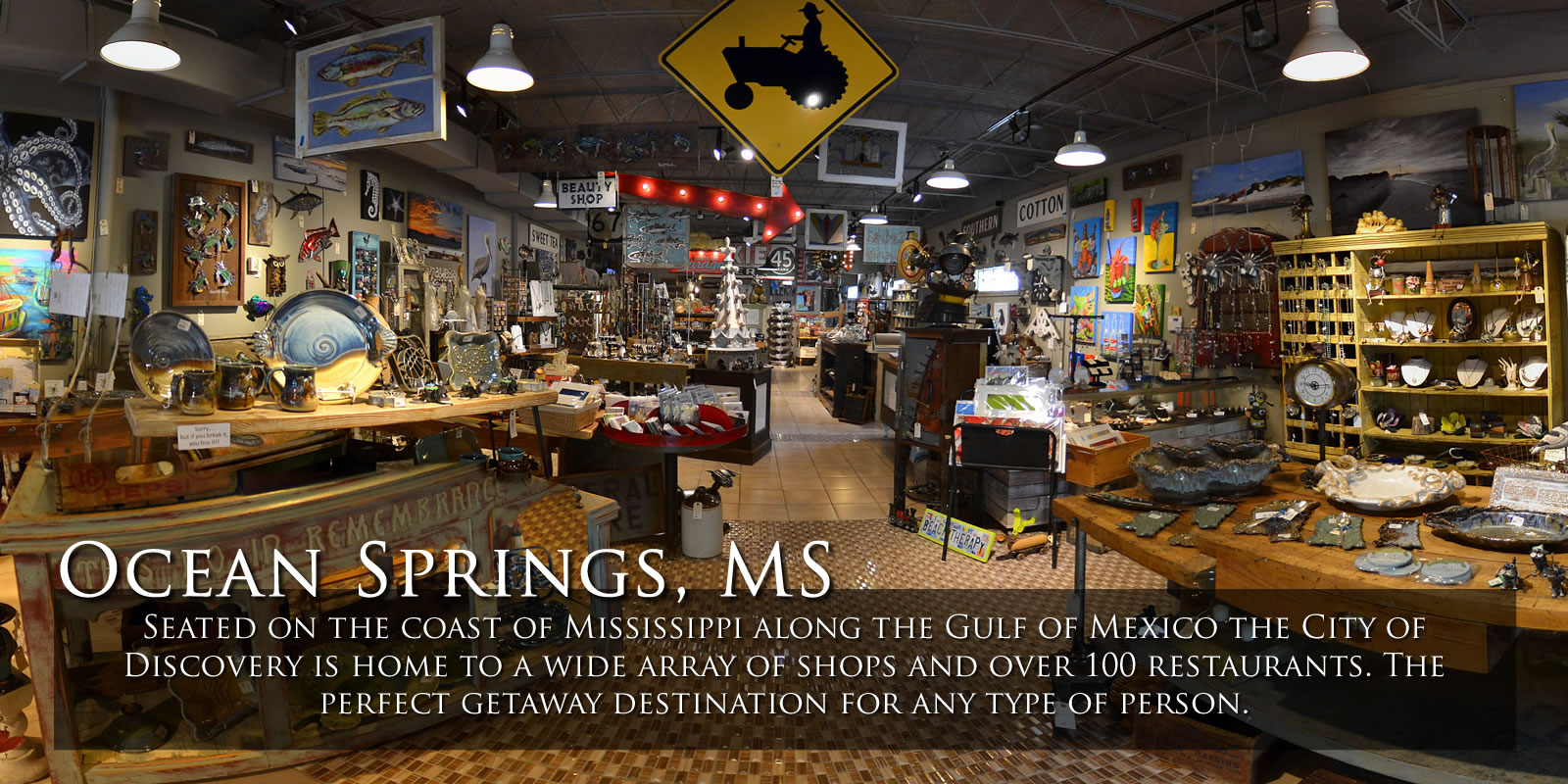 Seated on the coast of Mississippi along the Gulf of Mexico the City of Discovery is home to a wide array of shops and over 100 restaurants.
The perfect getaway destination for any type of person.
Layton's is a Home décor, furniture, gift shop where rustic,chic, & antique are all blended together to create that one of a kind WOW factor. 630 [...]
Load More Posts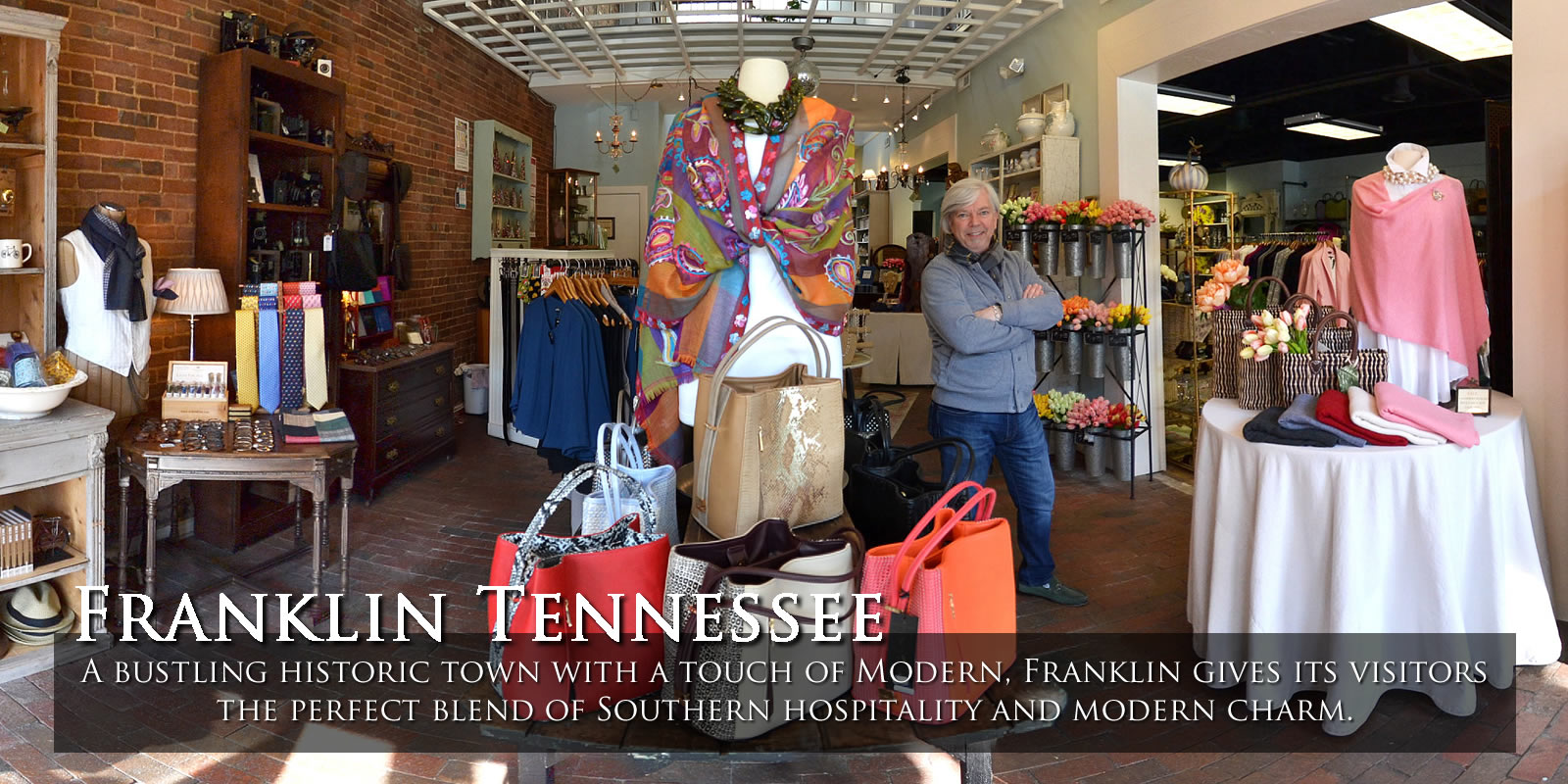 A bustling historic town with a touch of Modern, Franklin gives its visitors the perfect blend of Southern hospitality and modern charm.
Gallery 202 Franklin TN Art Gallery - What We Offer: Art Gallery, Fine Art, Custom Jewelry, Sculpture, Art Events, and now Exquisite Antiques. We are an available Event Venue for Special Occasions. Gallery [...]
Savory Spice Shop is a collection of locally owned and operated community spice shops offering the highest quality and greatest selection of more than 400 freshly ground herbs and spices and 170 hand-crafted [...]
Heirloom Shop Downtown Franklin Tennessee Join us for the Holidays! Beautiful Gifts is what you will find for any occassion at The Heirloom Shop in Downtown Franklin. Christopher Radko Old [...]
Our mission is to provide a place where people will be surprised and delighted by the visually-stunning and diverse offerings of handmade goods and original pieces which includes something for everyone – pottery, [...]
The Barn at Sycamore Farms The Barn at Sycamore Farms, a new luxury event venue, was designed for Tennessee's premier events. With an elegant layout and a state-of-the-art sound system, the team at [...]
Home Furnishings, Beautiful Gifts, Baby Gifts, Jewelry and More! 2181 Hillsboro Road Franklin, TN 37069 615-538-6053 Monday - Saturday: 9 - 5 Our Facebook [...]
Load More Posts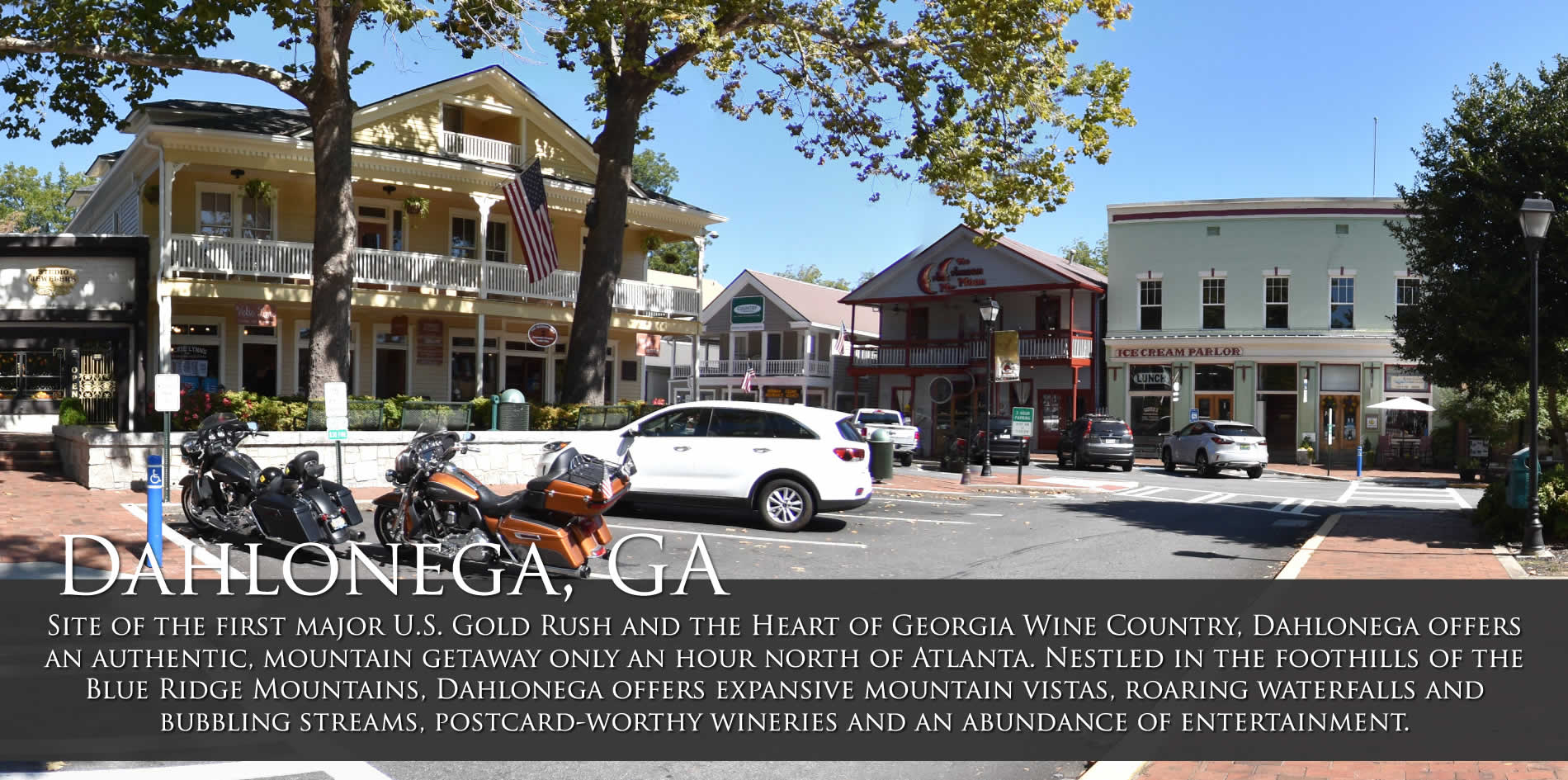 Site of the first major U.S. Gold Rush and the Heart of Georgia Wine Country, Dahlonega offers an authentic, mountain getaway only an hour north of Atlanta. Nestled in the foothills of the Blue Ridge Mountains, Dahlonega offers expansive mountain vistas, roaring waterfalls and bubbling streams, postcard-worthy wineries and an abundance of entertainment.
Holly Theatre The historic Holly Theatre celebrated seventy years of operations and 25 years as community theatre in the fall of 2018. Continuous operation in its early years and neglect of the 1948 [...]
Ivy's Gifts from the Vine We're a local Dahlonega, Georgia florist delivering courteous, professional service and the highest quality floral and gift items around since 1998. Our talented designers can create floral designs [...]
Canvas and Cork is a combination of wonderful things to see and taste. Our studio artists, Amy Sullivan of The Pig and the Poppy Folk Art and Beth Brightwell will be on site [...]
The 1888 House Virtual Tour The 1888 House is beautiful from the entrance to exit and certain to make your next event a showstopper. From corporate meetings to wedding receptions, this stunningly restored Colonial Revival home, [...]
Taste Wine & Gourmet Foods Taste Wine & Gourmet Foods Dahlonega: We are passionate about wine and proud of the fine wines produced right here in Georgia by some of the best farm [...]
The Dahlonega Tasting Room Virtual Tour Visit us and try a variety of wonderful wines and mead while strolling thru gift shop. Habersham Winery has been producing award winning Georgia wines since 1983 [...]
Historic Dahlonega Shuttle & Trading Post WITH LOVE FOR OUR BEAUTIFUL HISTORIC SQUARE, WE PROUDLY LAUNCH DAHLONEGA'S FIRST SHUTTLE SERVICE! RIDE FREE WITH US FROM THE OUTER PARKING LOTS INTO THE SQUARE. ENJOY [...]
Giggle Monkey Toys Virtual Tour Giggle Monkey Toys is the place to find quality toys, games, puzzles, and books for kids of all ages.  We stock classic games and toys as well as [...]
Carriage House Shoppes While in Downtown Dahlonega, make sure to drop-by Carriage House Shoppes.  Our shops include: Taste, a wine tasting shop with a wide selection of wines. You-nique, a local jewelry store [...]
Load More Posts
4. Black Mountain, North Carolina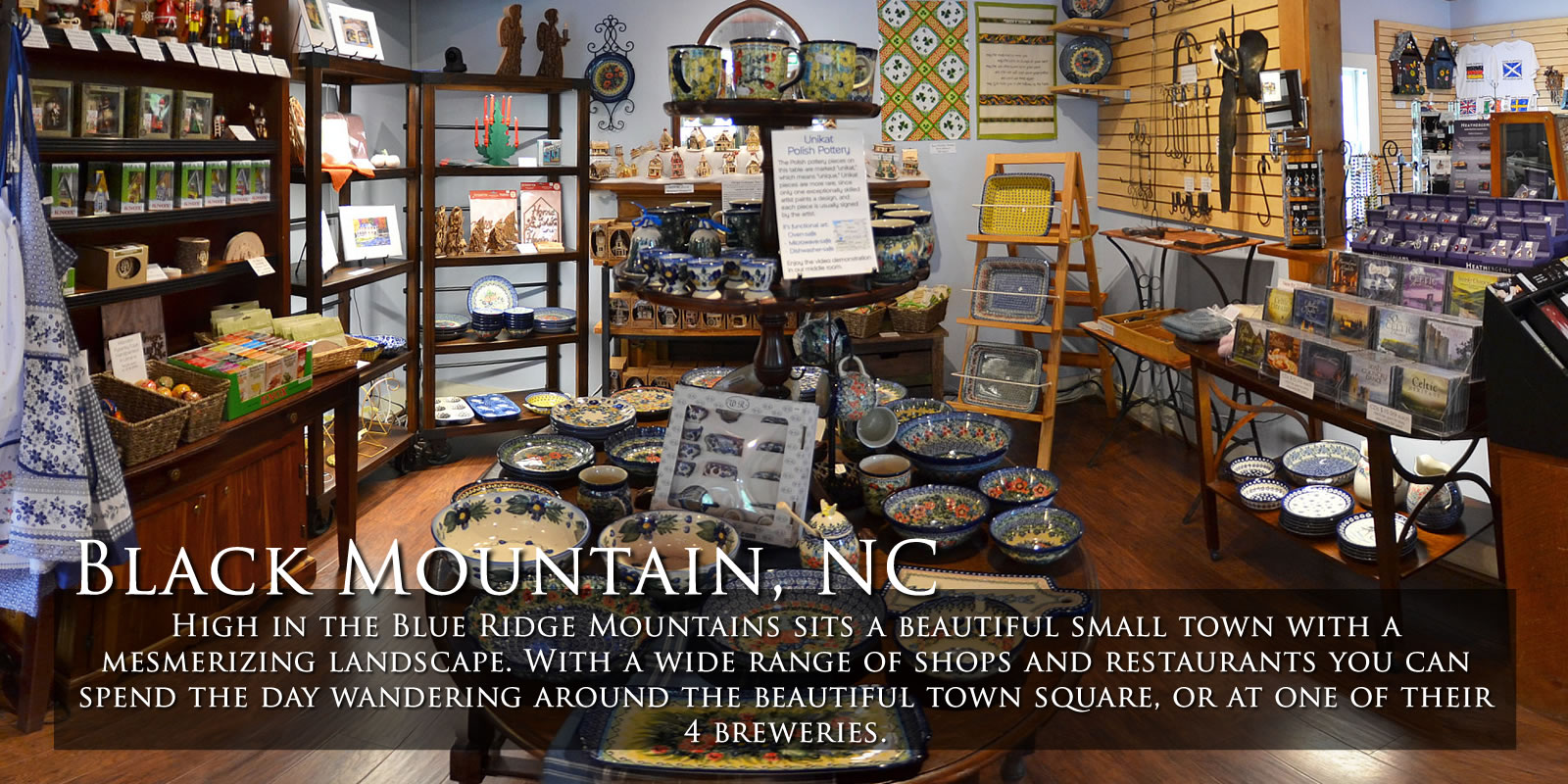 High in the Blue Ridge Mountains sits a beautiful small town with a mesmerizing landscape. Black Mountain town square has a wide range of shops and restaurants
you can spend the day wandering around.
Mellie Mac's Garden Shack and unWINE'd Join us evenings as we transition to un-WINE'd - wonderful select wines and small plates Mellie Mac's Garden Shack and unWINE'd Downtown Black Mountain [...]
Premier destination shop dressed in 100 percent reclaimed materials offering regional handcrafted gifts, home and garden decor,  jewelry and hand poured, soy candles. The Dancing Dragonfly features a gallery of fine canvas and [...]
On a drizzly day in May, when I knew that my grant was about to end at the nonprofit where I was working,I was lead by Kathryn, a guardian angel, to a vacant [...]
Downtown Black Mountain NC   VIRTUAL TOURS - Black Mountain, NC calls itself "The Little Town that Rocks," welcoming visitors to pull up a rocking chair on "The Front Porch of Western North Carolina," breathe deeply of the clear mountain air, and [...]
Krista Anne's is a ladies' fashion boutique nestled in the beautiful mountains of Black Mountain, NC. Open since 2007, we offer colorful collections of scarves, jackets, elegant linens, jewelry [...]
Mountain Me in Downtown Black Mountain is a specialty Gift shop, carrying candles, bath , home decor, t-shirts, jewelry and Gifts for the Good Life; everything mountain. 114 W [...]
Load More Posts
5. Bryson City, North Carolina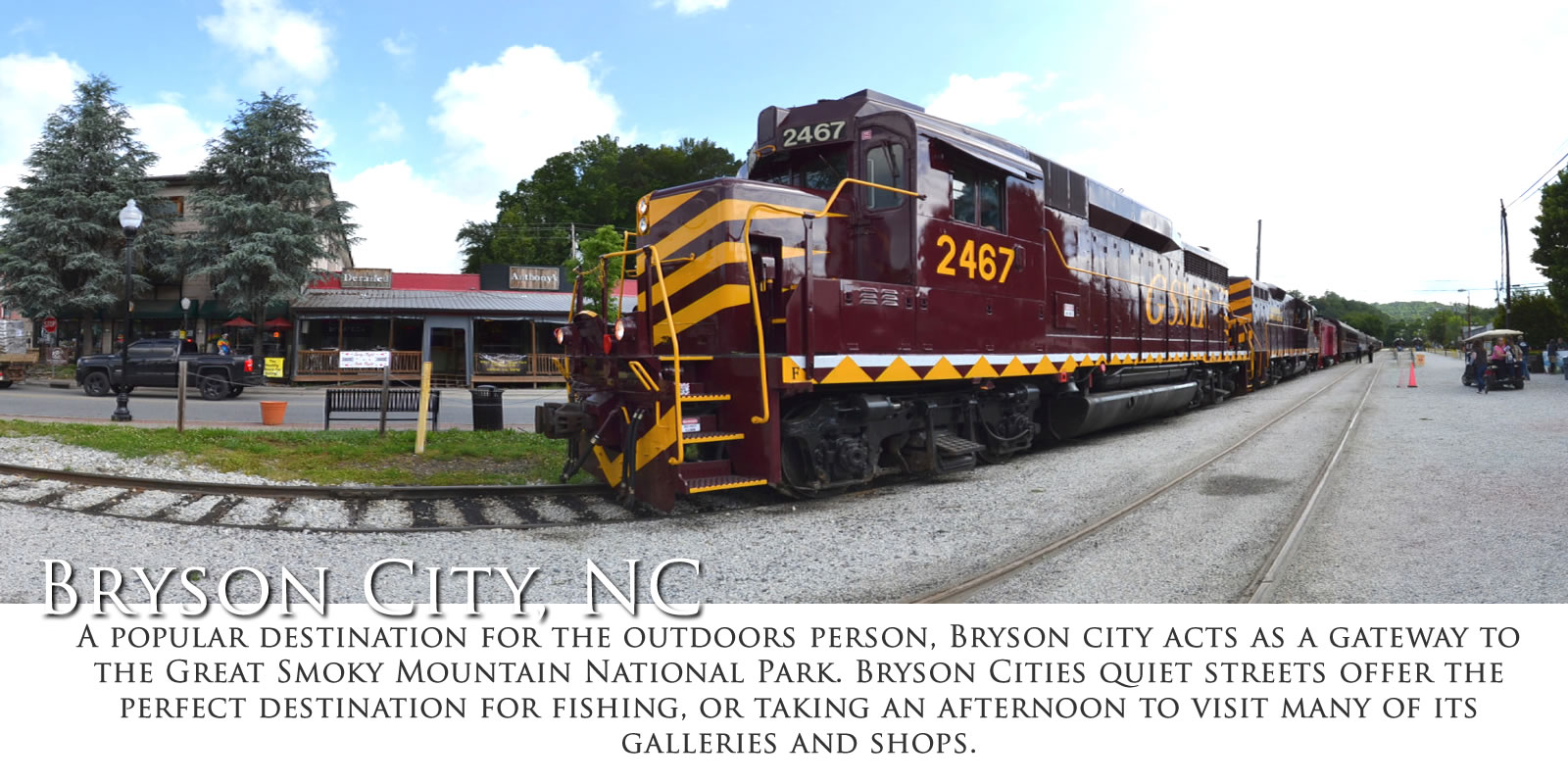 The Chocolate Shoppe At The Chocolate Shoppe We make and sell assorted hand-dipped chocolates by the pound. We also have fresh made fudge. Come by, say hello and have a little taste! [...]
Railway Platform and Depot: Train Museum: Gift Shop: With 53 miles of track, two tunnels and 25 bridges, the Great Smoky Mountains Railroad will take you [...]
Madison's on Main is a family-owned store that features a large selection of upscale home accents, bath and body products, candles, specialty gifts, jewelry, baby items and gourmet chocolates. Shoppers will find exclusive [...]
Gallery Zella Downtown Bryson City WE ARE MOVING February 2019 to our new location at 166 Everett Street Bryson City, NC 28713 25 Artists in 5 Showrooms in the former Great Smoky Mountain [...]
Main Lodge Fireside Dining / Fireside Bar Log Cabin Stone Cottage Suites Balcony Suites Fryemont Inn Downtown Bryson City From [...]
Load More Posts
6. Collierville, Tennessee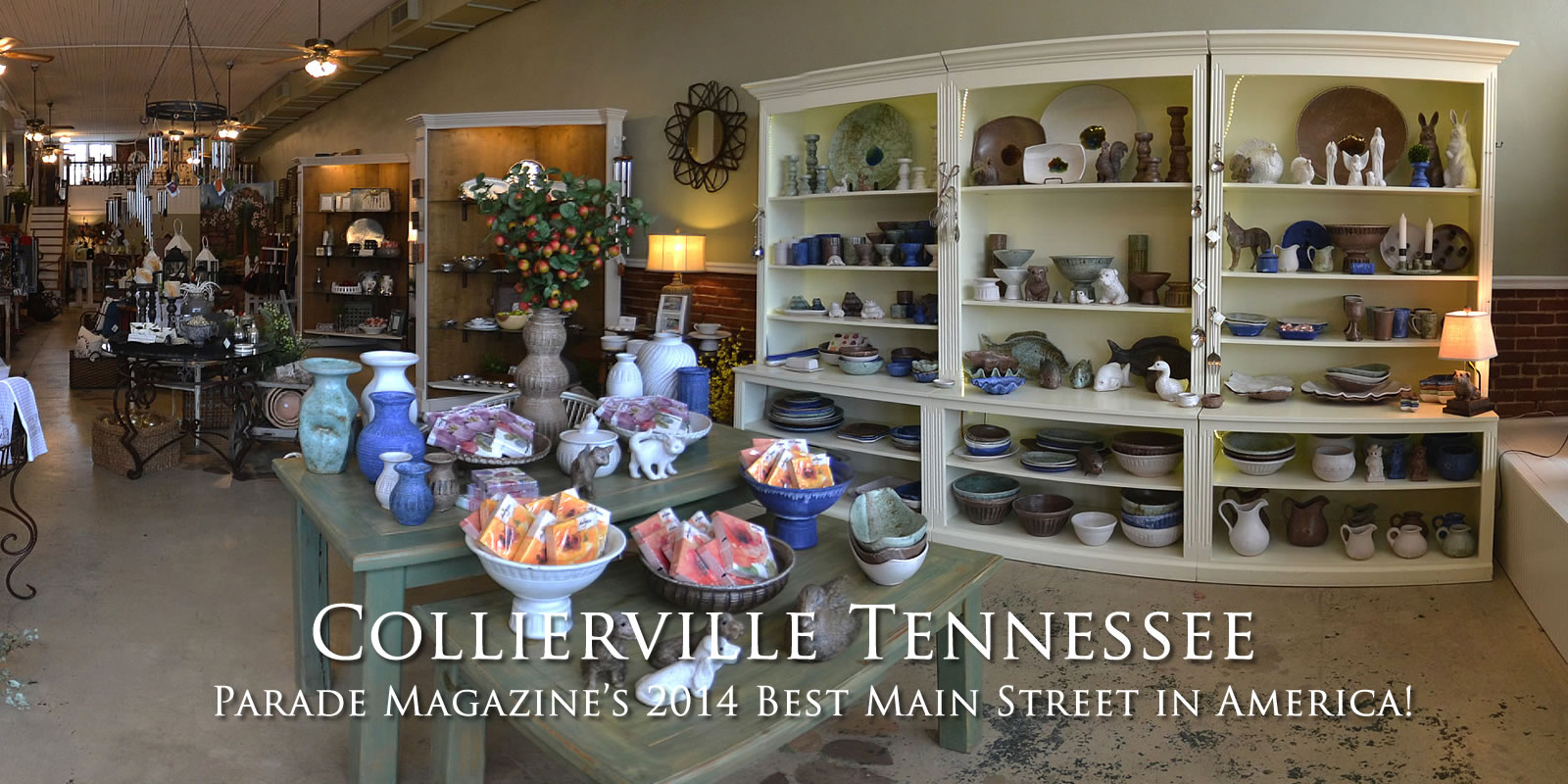 Since 1979, John Green has worked as a real estate agent in the greater Memphis area. Even from the beginning of his career, John was dedicated to top customer service and ensuring that all [...]
Come browse our delicious variety of accessories, gifts, accents and clothing designed for you, your family and special events. Our name says it all ... we do Sass It Up!  You'll find custom [...]
Dee Larue Designs is located in the downtown square of Collierville, TN-named "Americas best Main Street" by Parade Magazine. Our home furnishings and accessories store is opened Wednesday-Saturday, 11am-4pm. Interior design can be [...]
Downtown Collierville TN   Collierville TN shopping restaurants and more. Find great shopping, wonderful places to dine in a relaxing and beautiful setting in Collierville Tennessee. Located just east of metropolitan Memphis, nestled in the Heart of Tennessee's Delta, historic Downtown [...]
The Silver Caboose is a family owned restaurant offering the finest quality of Southern American cuisine. The Silver Caboose is about tradition.  It is not about trendy restaurant dining.  It has no superstar [...]
Patricia's on the Square has been in business for 20 years. In 1995, Patricia began the store as an antique shop. By 2003, Patricia realized the need for an upscale specialty shop for [...]
Load More Posts
7. Beaufort, South Carolina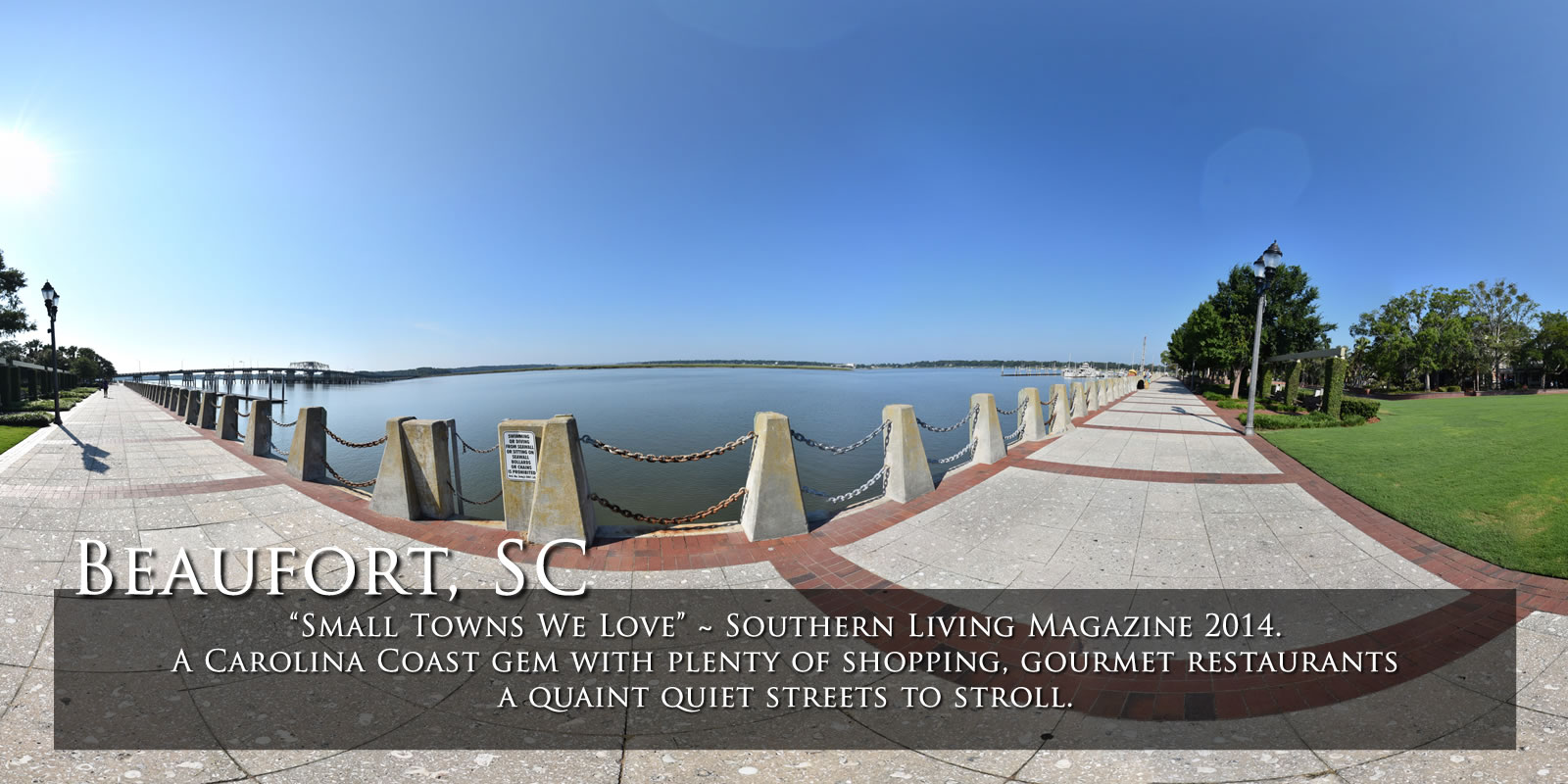 A Carolina Coast gem, Beaufort, South Carolina offers plenty of shopping, gourmet restaurants with a quaint quiet streets to stroll.
WELCOME TO OLIVE THE ABOVE, WE ARE A UNIQUE TASTING STORE OF THE WORLD'S FINEST EXTRA VIRGIN OLIVE OILS AND BALSAMIC VINEGARS. OUR OLIVE OILS ARE CAREFULLY PRESSED FOR QUALITY, NOT QUANTITY SO THEIR FLAVOR PROFILES [...]
We get our name - and our character - from Scout Finch, the feisty, intelligent, and thoughtful narrator of Harper Lee's To Kill A Mockingbird. Strong-willed and confident, Scout takes no bull from anyone; [...]
Since opening in 1941, Bay Street Jewelers' motto continues to be "Doing Business with Southern Hospitality" because we want everyone to feel at home when shopping here. We believe in building client relationships [...]
For more than 21 years, Bay Street has made sure that we have the staff that has the experience and knowledge to assist each customer. We have staff and guides that have fished [...]
Beaufort SC Best Shopping & Restaurants Discover some of the best local shopping on the Carolina coast in Beaufort SC. Nestled between Charleston and Hilton Head South Carolina, Beaufort boasts an eclectic mix of local fashion boutiques, art galleries, gift shops and award winning [...]
Load More Posts
8. Cleveland, Mississippi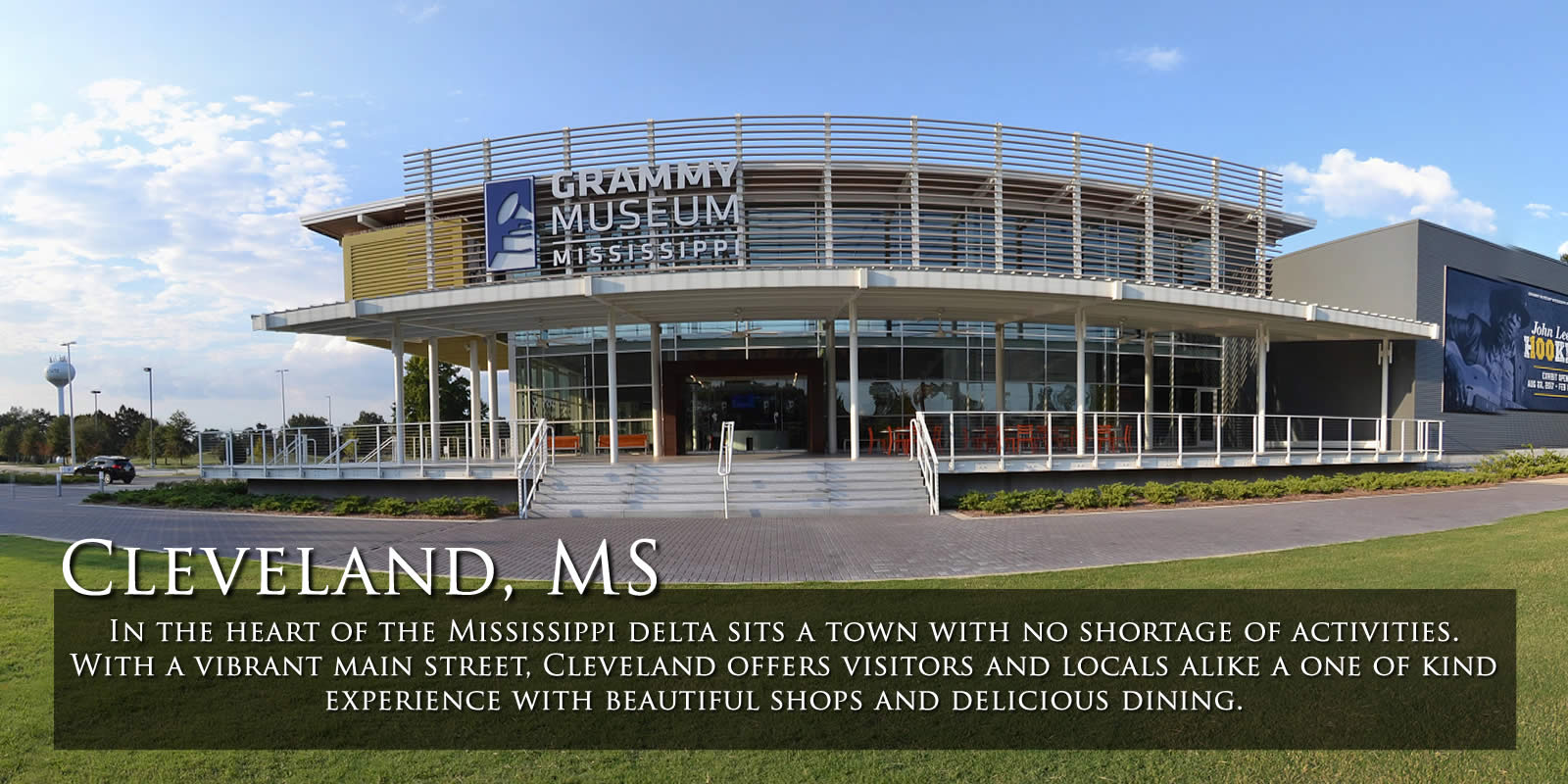 Downtown Cleveland MS
Neysa's Fireside Shop Welcome to Neysa's - a Delta tradition since 1988 - located in the heart of Cleveland's bustling Sharpe Street, housed in Clemmie Collins original Fireside Shop.  Neysa's has continued Clemmie's [...]
Cleveland Fresh is your one stop shop for all your floral, bakery and gift needs. Everyone, young or old, is welcome to come experience a way to "freshen" up their day. Start your [...]
Downtown Cleveland MS Jewelry store offering custom bridal rings and engagement rings, local jewelry and watches. 104 North Sharpe Avenue Cleveland, MS [...]
Ten Twenty Four is a new plus size boutique located in Historic Downtown Cleveland, MS Specializing in sizes 10-24, we believe style begins at a size 10. [...]
Abraham's Abrahams Men's & Women's Shop in Downtown Cleveland Mississippi Clothing by Polo Ralph Lauren, Southern Tide, Big Star Jeans, True Religion, Cole Haan, Ike Behar, Patagonia, The North Face and many more! [...]
Load More Posts
9. Waynesville, North Carolina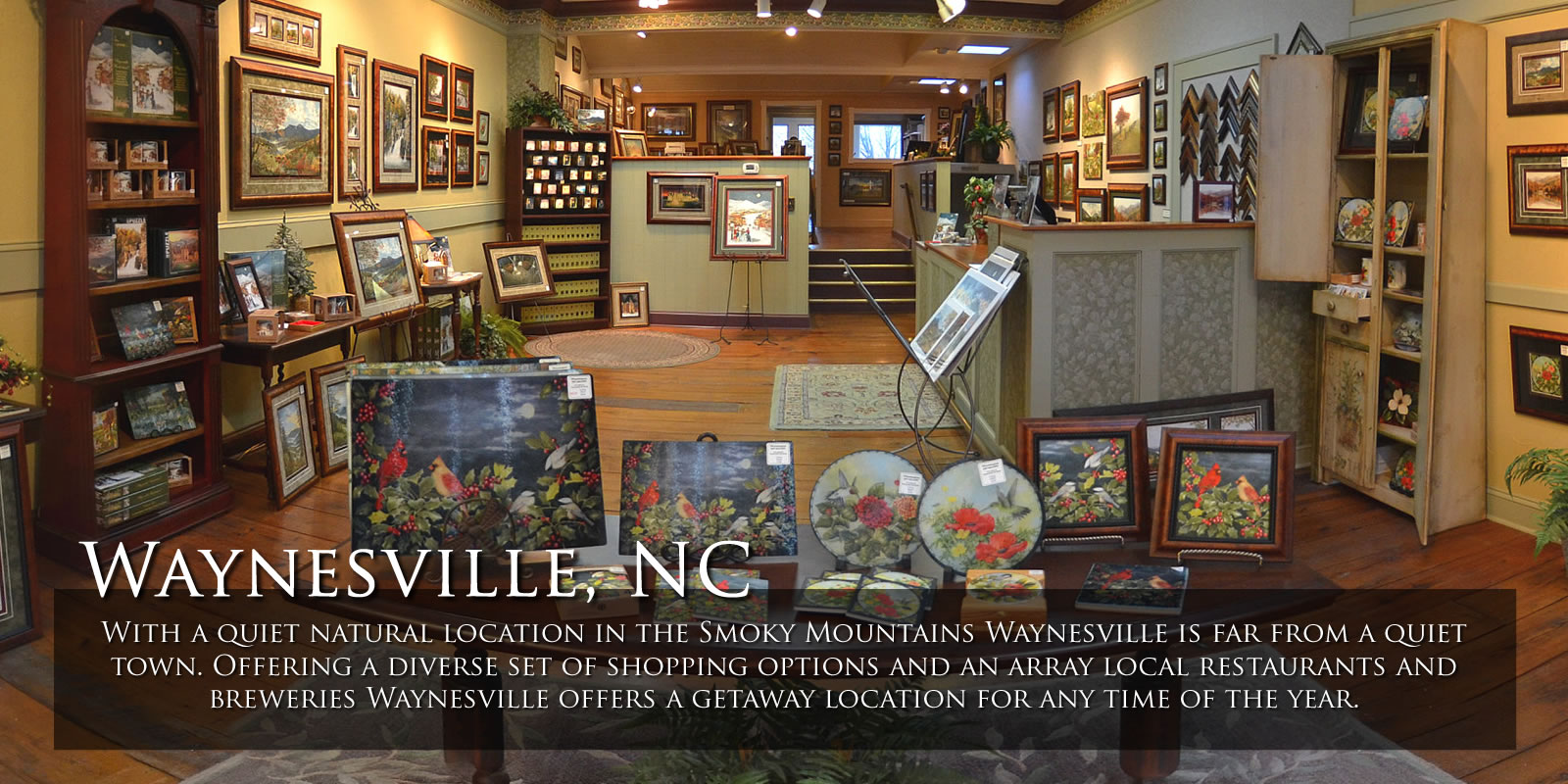 With a quiet natural location in the Smoky Mountains, Waynesville is far from a quiet town. Offering a diverse set of shopping options and an array local restaurants and breweries Waynesville offers a getaway location for any time of the year.
Fine furniture, bedding, carpeting, interior design, appliances and more! We are a home town, family owned business. Our store has been in Waynesville for over 100 years and we have offered the same [...]
Spenceberry Antiques At Spenceberry Antiques, our one of a kind items keep customers coming back to discover what new pieces we have to offer. Our helpful staff are always on hand to point out new arrivals and [...]
Jo Ridge Kelley Gallery & Teaching Studio Jo Ridge Kelley is a contemporary plein air oil painter and lives and works in Waynesville and Asheville, North Carolina.  Her studio-gallery,  is open to the [...]
Oak Park Inn - Step back in time, where old-fashioned, friendly service welcomes you to our mountain town. Located in beautiful downtown Waynesville, North Carolina, we are sure you will enjoy our convenient [...]
Third Bay Filling Station My Great Grandfather opened this Service Station in 1928. Starting in 2018 we have been renovating the old service & gas station to become our Corner Station Olive Oil [...]
Downtown Waynesville NC   Featured Merchants Tap on Merchant below to enjoy their Virtual Tour! Downtown Waynesville NC   Downtown Waynesville offers great shopping, wonderful restaurants and is located on [...]
Load More Posts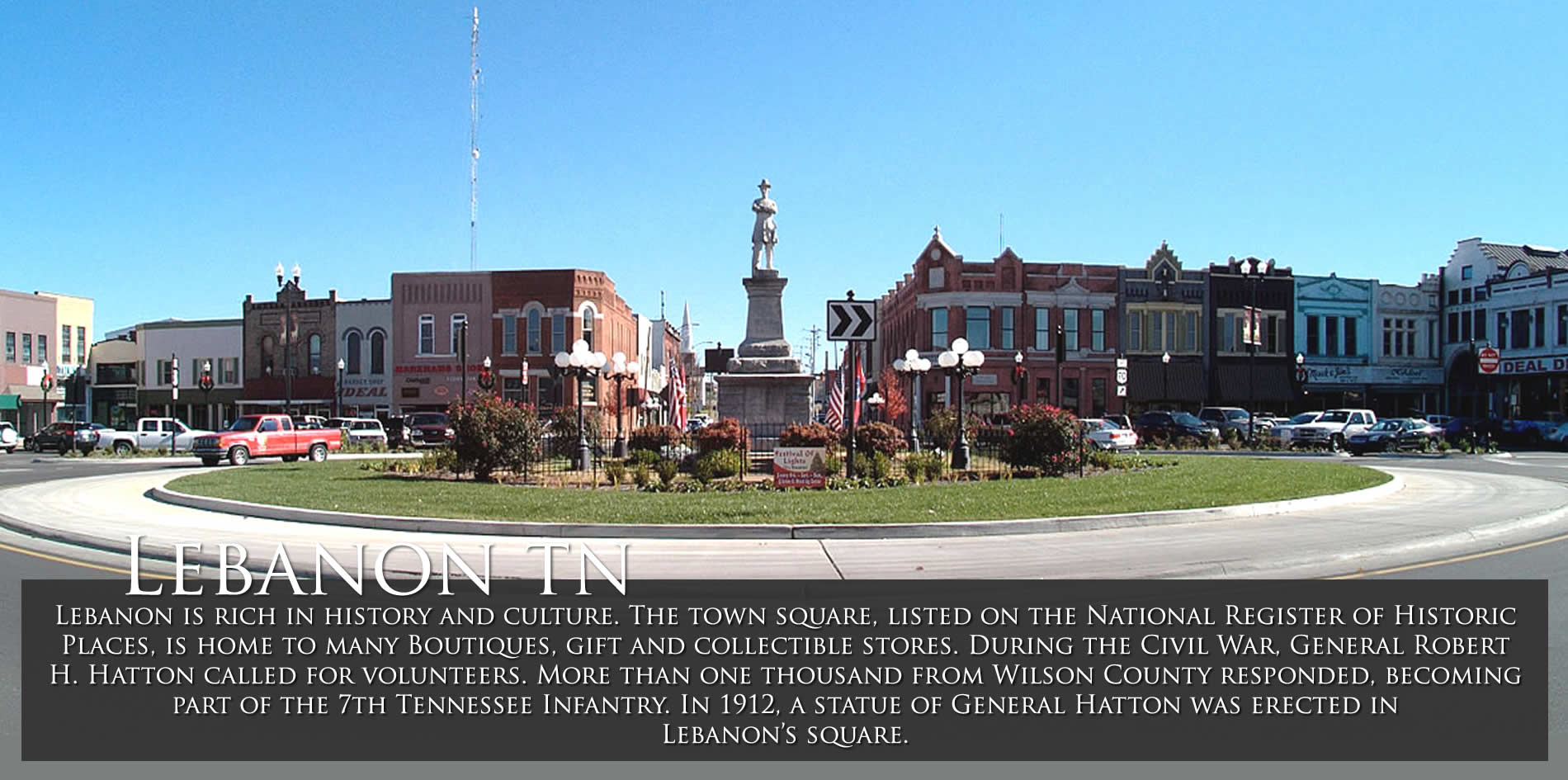 Wilkie's Outfitters is a family owned business located in Lebanon, TN. We carry top brands of high quality, trusted products for the outdoor experience. Whether it's fishing, hiking, hunting, climbing, kayaking, or exploring other countries, [...]
Trendz Hair and Boutique Downtown Lebanon Tennessee's premiere Salon! 107 Public Square Lebanon, TN 615-449-1555 Our Website [...]
Square Market is a shopping utopia with a fresh mix of unique furniture and home décor items including local food products and specialty gifts! Family-owned and -operated, we are experts in customer service taking great pride [...]
Shop Online Iddy and Oscars. Be the change. So many of us want to see change in our world and So often times we hear the quote by Gandhi "be [...]
Downtown Lebanon TN Featured Merchants Tap on Merchant below to enjoy their Virtual Tour! Downtown Lebanon Tennessee Shopping Restaurants and More Virtual Tours.
Urban Mills Lebanon Do you happen to be looking for a cute new outfit or to personalize items with your logo? Take a moment to step out of the ordinary when you visit Urban [...]
Load More Posts
Other great destinations in the south worth mentioning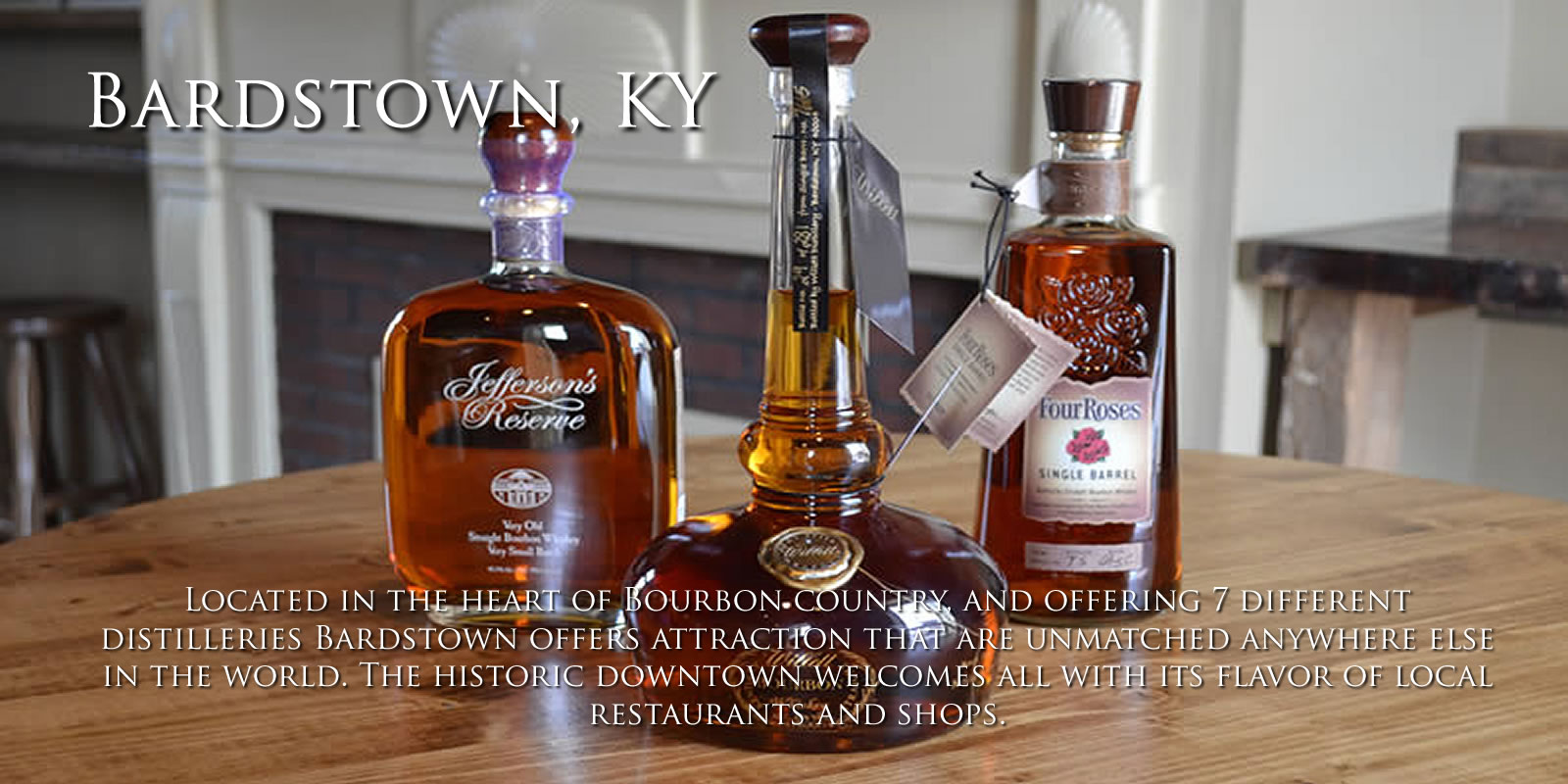 We are much more than a cosmetic store! Just Jane at Merle Norman is also a ladies boutique specializing in ladies clothing, accessories & gifts. 107 West Flaget Bardstown, [...]
Gartland's Art Sales and Custom Framing Gartland's Art Sales Bardstown KY, a unique one-of-kind family owned business, has continued to serve central KY for over 38 years and is still going strong. Our [...]
Hurst Discount Drugs and Soda Shop Hurst Discount Drugs and Gifts Downtown Bardstown Pharmacy and Soda Shop. Hurst Discount Drugs is your old fashion soda fountain pharmacy in the 21st century!!! Bring the [...]
Old Talbott Tavern Bed & Breakfast with Restaurant and Bourbon Bar in Downtown Bardstown KY and our New Addition to our facilities The Talbott Inn. [...]
All our rooms include refrigerator, microwave, dry bar, 43″ smart TV, coffee maker, hair dryer, and access to the common area with internet access. Choose from Queen, King, and Double-Queen sized rooms. A visitor [...]
Load More Posts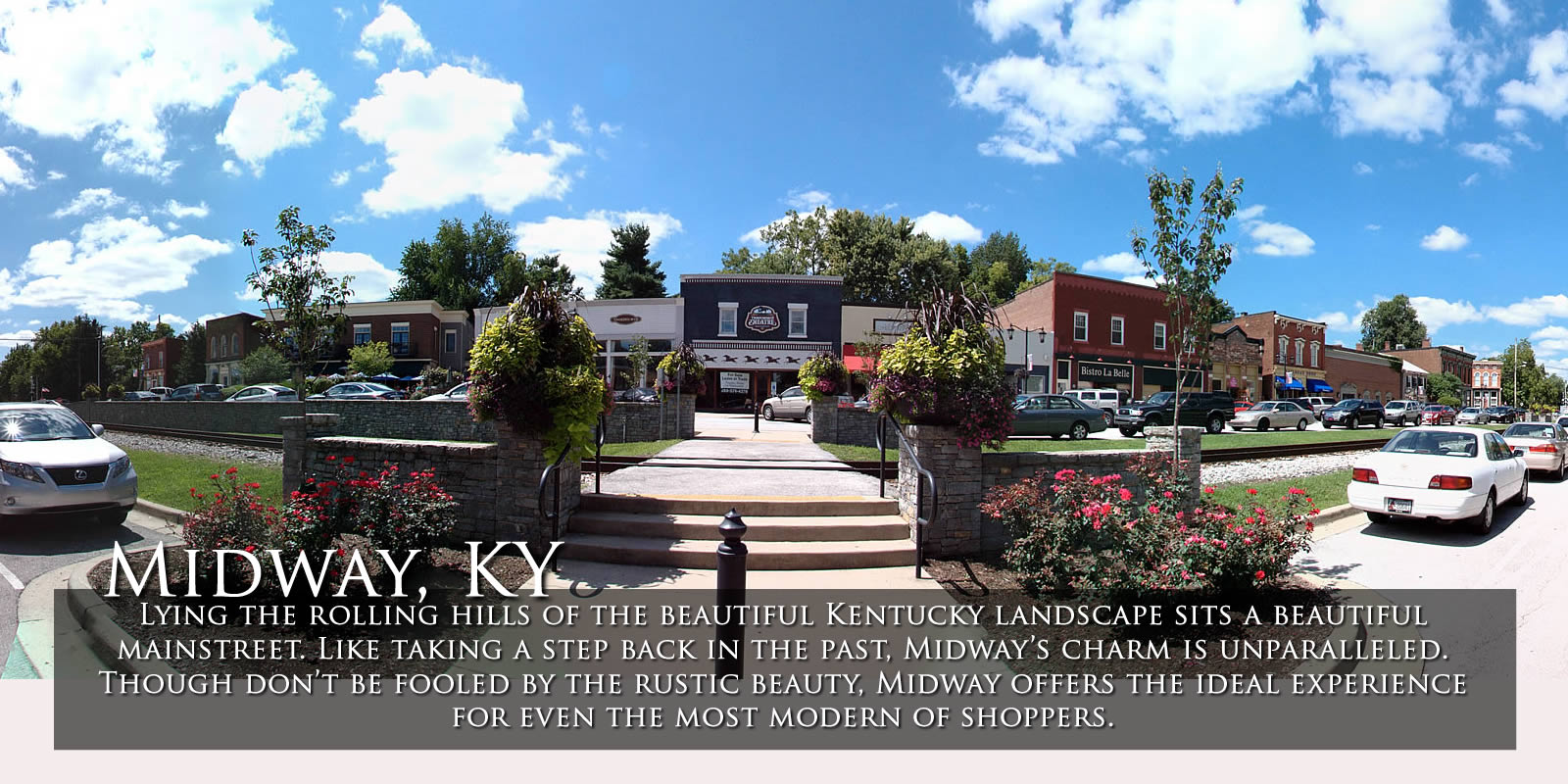 Welcome to Southern Sunday! Combining a love for fun, fashion and southern hospitality, Southern Sunday is the boutique that gives back! After browsing through our offerings of the latest styles, choose one from [...]
The Brown Barrel & Blind Harry's A unique dining experience Join us for a unique, "casual-yet-classy" dining experience in Historic Midway - the Heart of Kentucky Horse Country! Our traditional setting belies the [...]
Downtown Midway KY   Discover Midway KY Shopping Restaurants Lodging and More. Midway Kentucky is located in the heart of thoroughbred country. Featured Merchants Tap on Merchant below to enjoy their Virtual Tour! [...]
Fisher Antiques Midway KY Fisher Antiques is located in the small town of Midway, KY. We deal in "a little bit of everything" when it comes to antiques and collectibles. Your Midway Connection [...]
The Midway Boutique The Midway Boutique Kentucky Open the door to your new favorite place. The explosion of color, the sparkle of jewels, and the laughter of new friends will make your Midway [...]
Darlin' Jean's Midway KY Darlin' Jean's Midway KY Casual Dinning in Historic Downtown Midway, Kentucky. We take Reservations, Full Bar, Walk-Ins Welcome, Good For Kids, Take Out, Waiter Service and Outdoor Seating. [...]
Load More Posts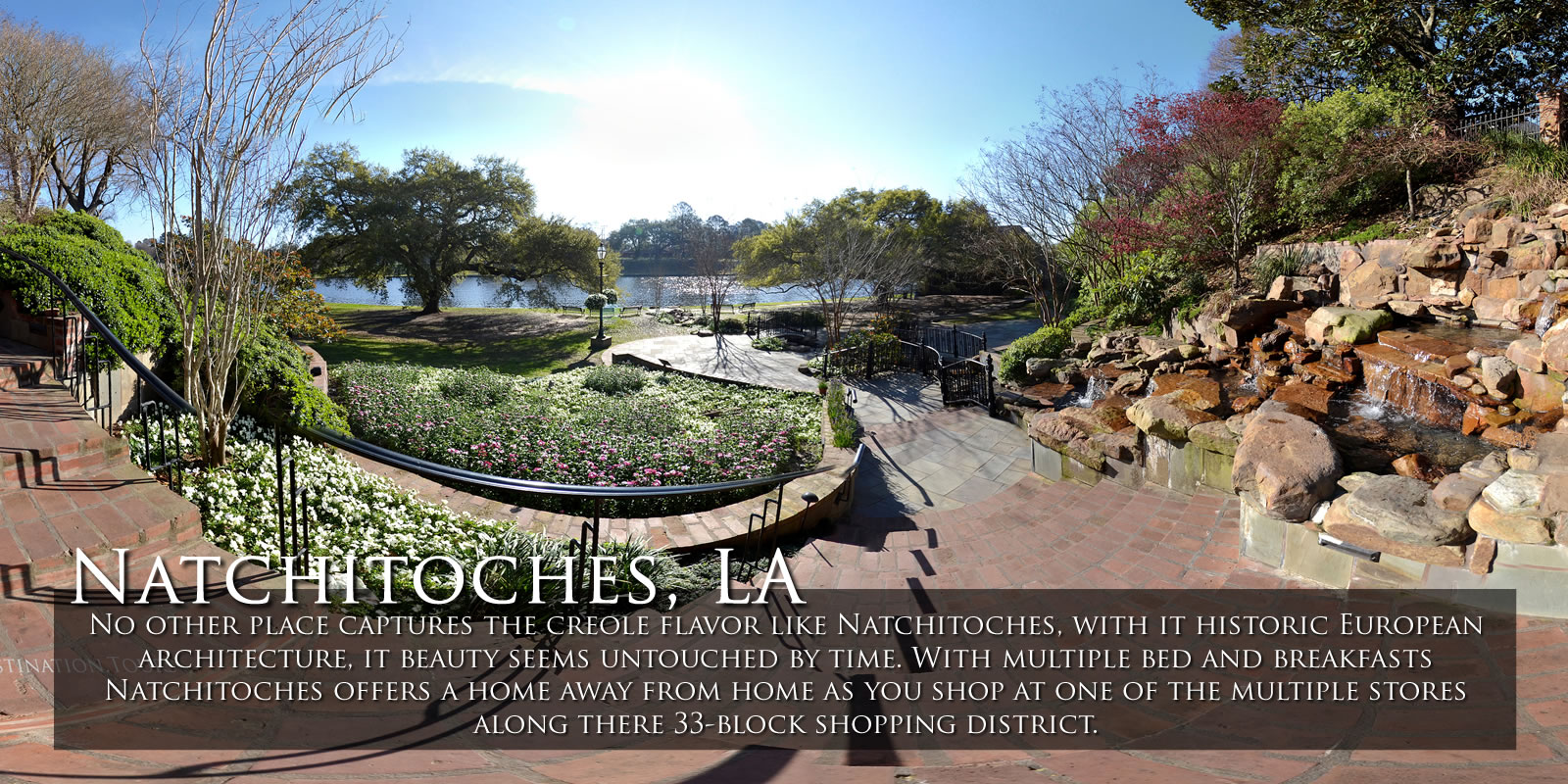 No other place captures the creole flavor like Natchitoches, with it historic European architecture, it beauty seems untouched by time. With multiple bed and breakfasts Natchitoches offers a home away from home as you shop at one of the multiple stores along there 33-block shopping district.
Grand Ecore Visitor Center The Visitor Center is located at Grand Ecore, a small community about four miles north of Natchitoches, Louisiana, and commands a panoramic view from a bluff 80 feet above [...]
Downtown Natchitoches Gift Shop offering Jewelry, Gifts for the home, Cooking spices and Olive Oils and More... VisitNatchitochesLA.com 524 Front Street Natchitoches, LA 71457 318-352-1993 Hours: Monday - Saturday: [...]
Today, the business serves customers in a 100-mile radius with a unique blend of personal service and products that distinguish the homes of its customers while also offering significant value. Although the business [...]
Natchitoches is the quaint town featured in the movie Steel Magnolias.  Major festivals are held downtown each year, including the Natchitoches Jazz/R&B Festival and the world famous Natchitoches Christmas Festival which beautifully illuminates [...]
The Hall Tree has become a popular shopping location for many men and women in Natchitoches and surrounding areas due to good old fashion word of mouth. The reason we [...]
Load More Posts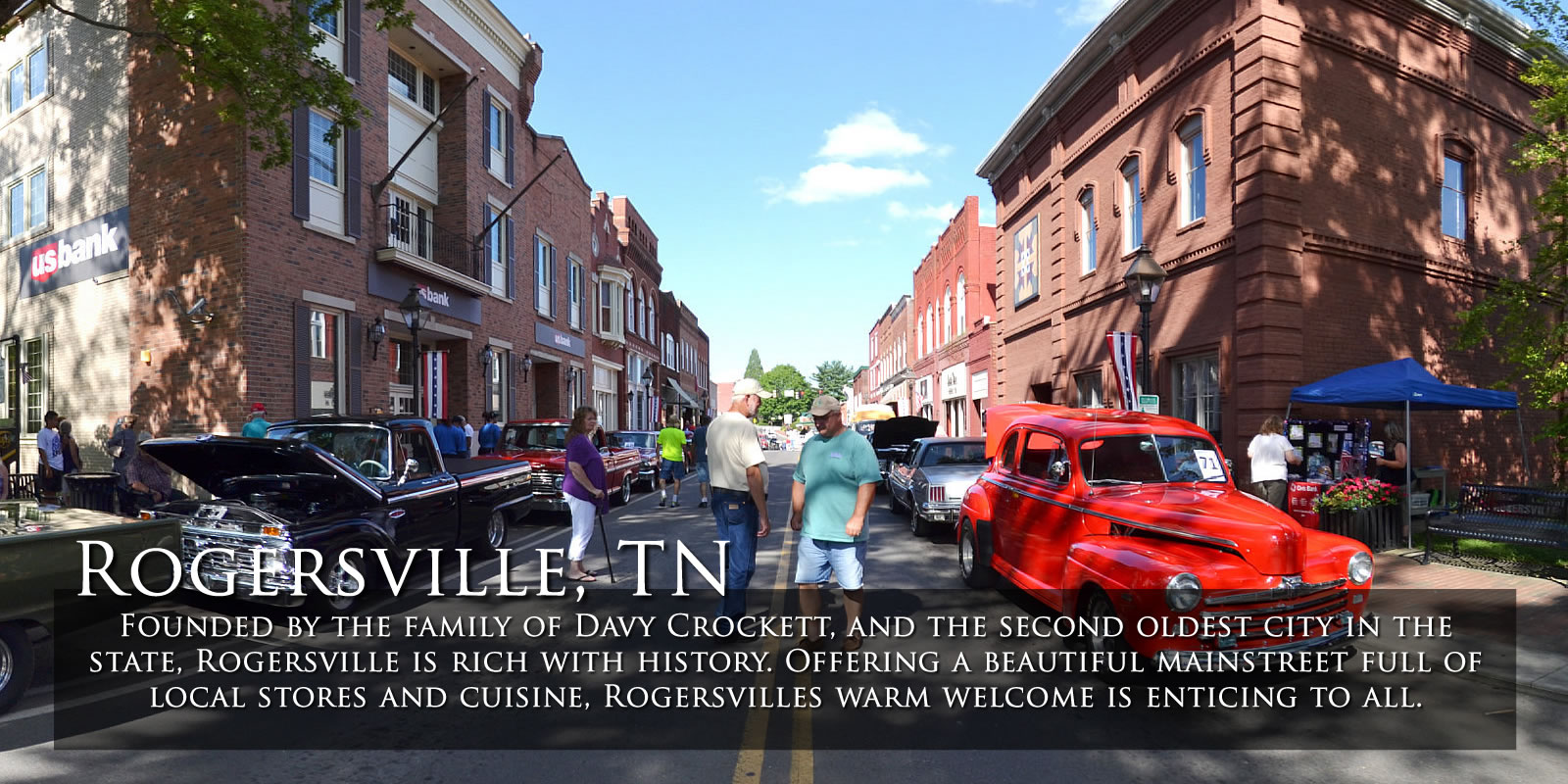 The Looking Glass Salon The Looking Glass Salon in Downtown Rogersville, we are a complete hair care and beauty salon. 207 East Main Street Rogersville, TN 37857 423-272-5031 [...]
Welcome to Hale Springs Inn! The historic Hale Springs Inn was built in 1824 by John A. McKinney and is nestled in the heart of historic downtown Rogersville, Tennessee. The inn features [...]
207 East Main Street Rogersville, TN 37857 423-921-0730 Our Website Other Great Destinations Nearby [...]
Oh Henry's Restaurant Downtown Rogersville Tennessee. 201 East Main Street Rogersville, TN 37857 423-272-0980 Hours: Monday - Saturday: 7:00am - 10:00pm Our Website [...]
Green Boomerang Natural Health Green Boomerang Natural Health is a mom and pop shop. Located in the picturesque city of Rogersville, TN. We believe in prevention of illness through good nutritional choices. [...]
Load More Posts