The Scott County Arts and Cultural Center
The Scott County Arts and Cultural Center Gallery Hours: Tues. thru Sat. from 12 to 4 pm and by appointment. 1870's House Renovated into Fine Arts Gallery The old jailer's house, part of the Historic Scott County Jail Complex, has been transformed into a beautiful setting for art display, and for other art and cultural activities. Five spacious rooms offer a large expanse for exhibits. Walls of cream and a rich dark red present an elegant backdrop to show off the art. In his widely distributed e-newsletter, a well known regional artist complimented the "world class track lighting". The Arts and Cultural Center galleries are in great demand by local and regional artists and artisans. Since opening in December of 2006 the Arts and Cultural Center has presented many outstanding art exhibitions as well as hosted many other arts, cultural and educational events. Art classes are offered, and space is available for private parties, meetings, bridal showers, etc. Original art, jewelry, ceramics and sculpture are for sale. Gallery hours are Tuesdays through Saturdays, noon to four o'clock, unless otherwise announced, and by appointment. For information call (502) 570-8366.
You're Invited
June 27, 2020
"Main Street Saturday"
On Saturday, June 27, 2020 head out to your favorite main street and show your support for your local merchants.  Have lunch, shop or just take a stroll, we invite you to slow down and remember why these local merchants matter in your community.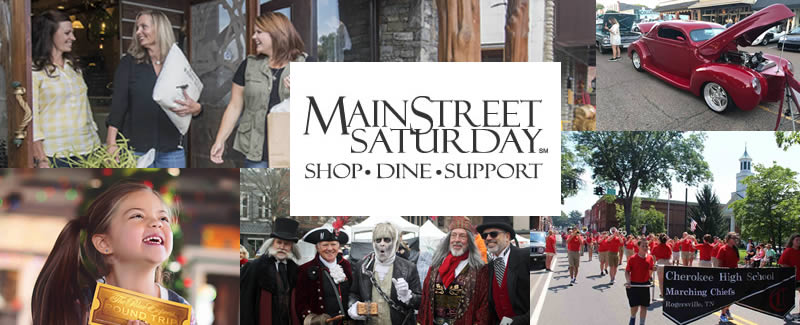 Other Great Destinations Nearby