The Registry Franklin TN Bridal Gift Shop was created with the discerning shopper in mind. Like most women, we love to shop, we love beauty, and we love to be pampered. At The Registry you will find distinctive items carefully chosen to suit both the special occasion and the everyday. We are at your service and will assist you in any way, whether it be helping you to make selections, taking care of your bridal registry, or wrapping and shipping your gifts. At The Registry, enjoy shopping the way it used to be, the way it should be. Not only do we cater to the selective bride-to-be, but also the woman married for years, to the second time bride and to the choosy single…to all who simply love entertaining. Some of the products available at The Registry are by Aidan Gray, Anna Weatherly, Arte Italica, Barbara Cosgrove, Beatriz Ball, Calaisio, Casafina, C. E. Corey, Fortunata, Garnier Thiebaut, Gien, Haviland, Herend, Jars, Julia Knight, Juliska, Le Jacquard Francais, Lucite, Mariposa, Match, Michael Aram , Mottahedah, Palecek, Pickard, Raynaud, Ricci, Royal Crown Derby, Simon Pearce, Skyros, Spode, Vagabond, Varga, Vietri, William Yeoward, Yves Delorme, and more.
The Registry Franklin TN Shopping Virtual Tour.
You're Invited
June 27, 2020
"Main Street Saturday"
On Saturday, June 27, 2020 head out to your favorite main street and show your support for your local merchants.  Have lunch, shop or just take a stroll, we invite you to slow down and remember why these local merchants matter in your community.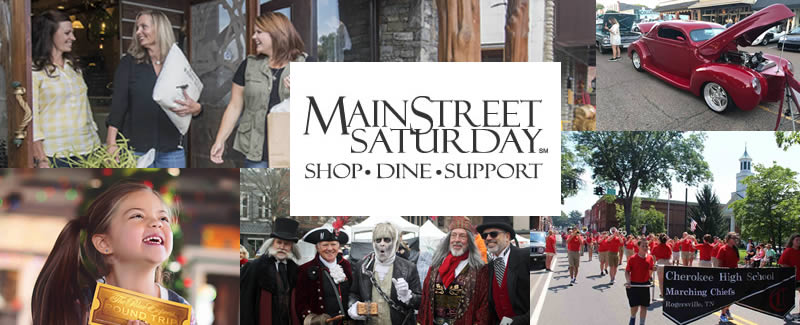 Other Great Destinations Nearby