Newly renovated to bring alive her classic beauty, The Red Rocker Inn warmly invites you to "step inside". This 1896 Victorian bed and breakfast and casual fine dining restaurant are nestled in the heart of the charming mountain town of Black Mountain, North Carolina. You'll find your next vacation home is perfectly situated just off the spectacular Blue Ridge Parkway and near the famous Biltmore Estate, 12 miles east of Asheville North Carolina.
You're Invited
June 27, 2020
"Main Street Saturday"
On Saturday, June 27, 2020 head out to your favorite main street and show your support for your local merchants.  Have lunch, shop or just take a stroll, we invite you to slow down and remember why these local merchants matter in your community.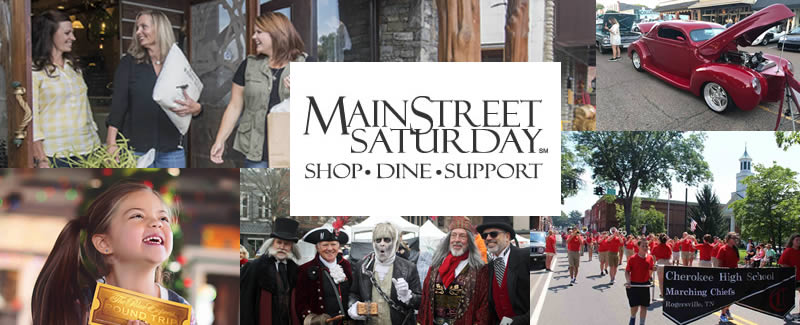 Other Great Destinations Nearby