The Best Road Trips in the South for 2021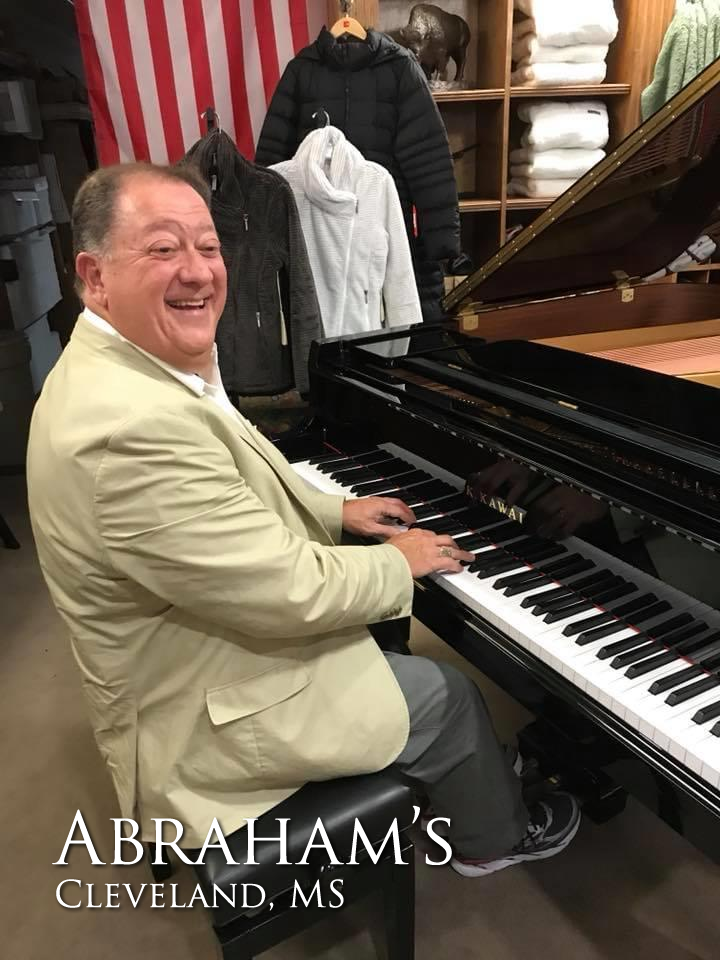 We have created a list of great destinations in the Southern United States that are an easy drive and great for weekend getaways offering one-of-a-kind shopping, local restaurants and fun attractions.
These Downtown Destinations offer safe shopping and dining options and because of their size typically have less people strolling thru their streets and shops.
Have fun safely in 2021!
 Ocean Springs, Mississippi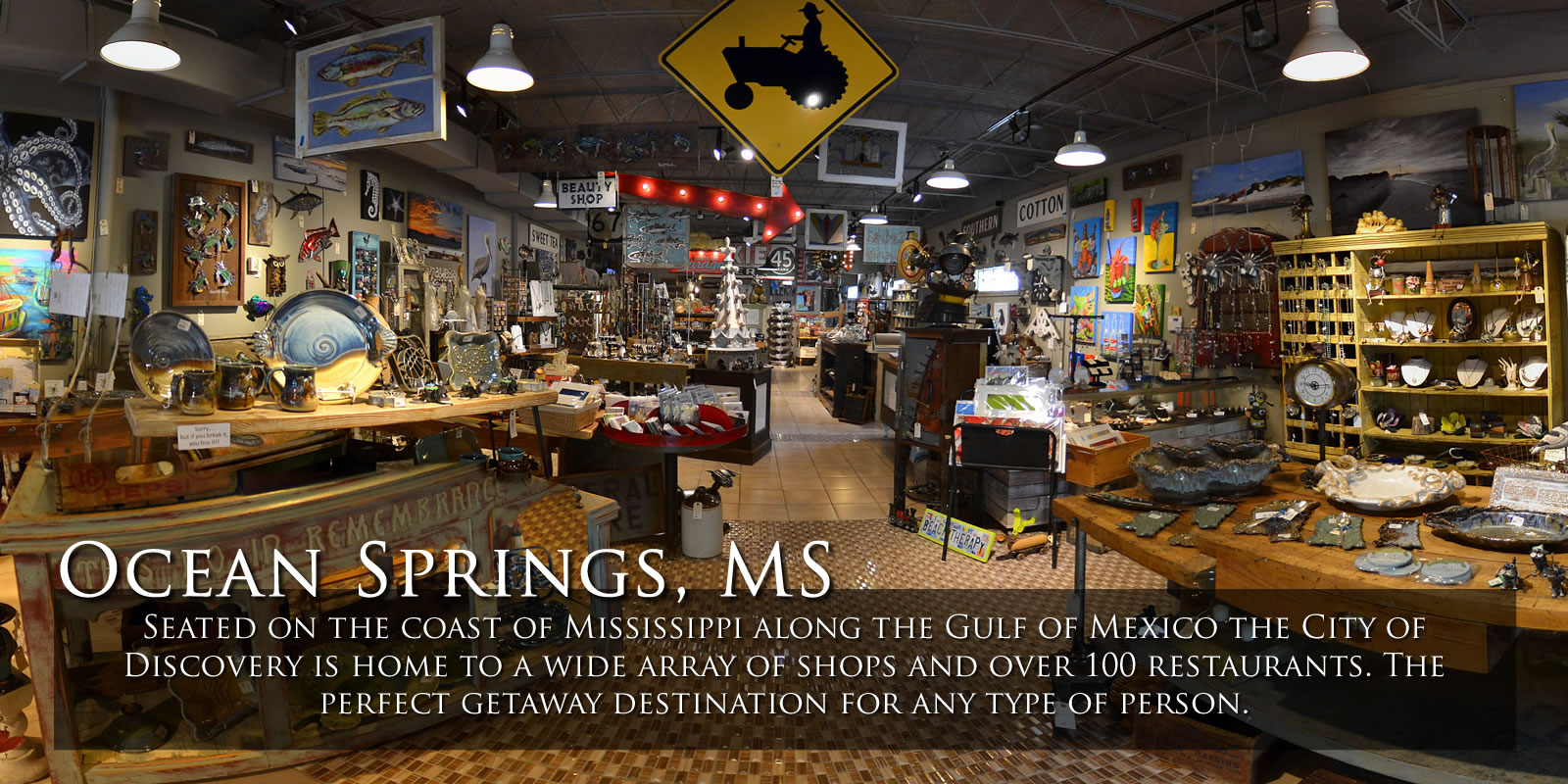 Seated on the coast of Mississippi along the Gulf of Mexico the City of Discovery is home to a wide array of shops and over 100 restaurants.
The perfect getaway destination for any type of person.
At Coastal Magpie you can find an exciting mix of fine art, unique crafts, antiques and original gifts, making shopping in Ocean Springs a true pleasure. Your senses will be captivated by the sea [...]
Load More Posts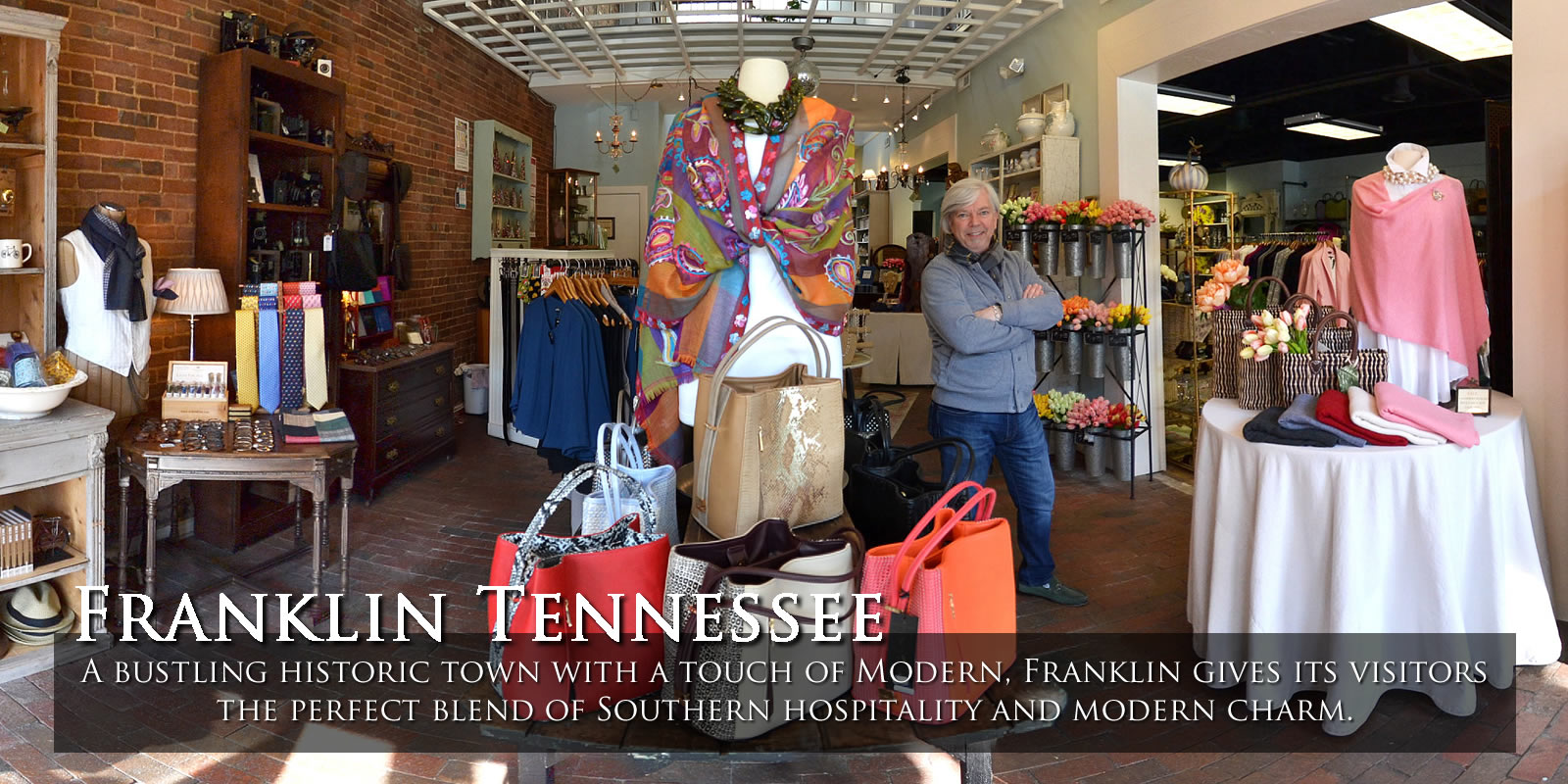 A bustling historic town with a touch of Modern, Franklin gives its visitors the perfect blend of Southern hospitality and modern charm.
Savory Spice Shop is a collection of locally owned and operated community spice shops offering the highest quality and greatest selection of more than 400 freshly ground herbs and spices and 170 hand-crafted [...]
Riverside Franklin Riverside Franklin - Discover Unique Home Decor And Boutique Items Only Steps From Beautiful Downtown Franklin, Tennessee. 144 Bridge Street Franklin, TN 37064 (615) 591-4089 HOURS: Monday [...]
Avec Moi Franklin TN features a unique blend of gifts, home decor, accessories, and more including: K. Hall scented candles, Glassware and stemware, Reading glasses, Gift books, Sterling silver jewelry, One-of-a-kind treasures. Avec [...]
Gallery 202 Franklin TN Art Gallery - What We Offer: Art Gallery, Fine Art, Custom Jewelry, Sculpture, Art Events, and now Exquisite Antiques. We are an available Event Venue for Special Occasions. Gallery [...]
Heirloom Shop Downtown Franklin Tennessee Beautiful Gifts is what you will find for any occassion at The Heirloom Shop in Downtown Franklin. Christopher Radko Old World Ornaments Cotton Colors Happy Everything Faceplant Dreams [...]
Load More Posts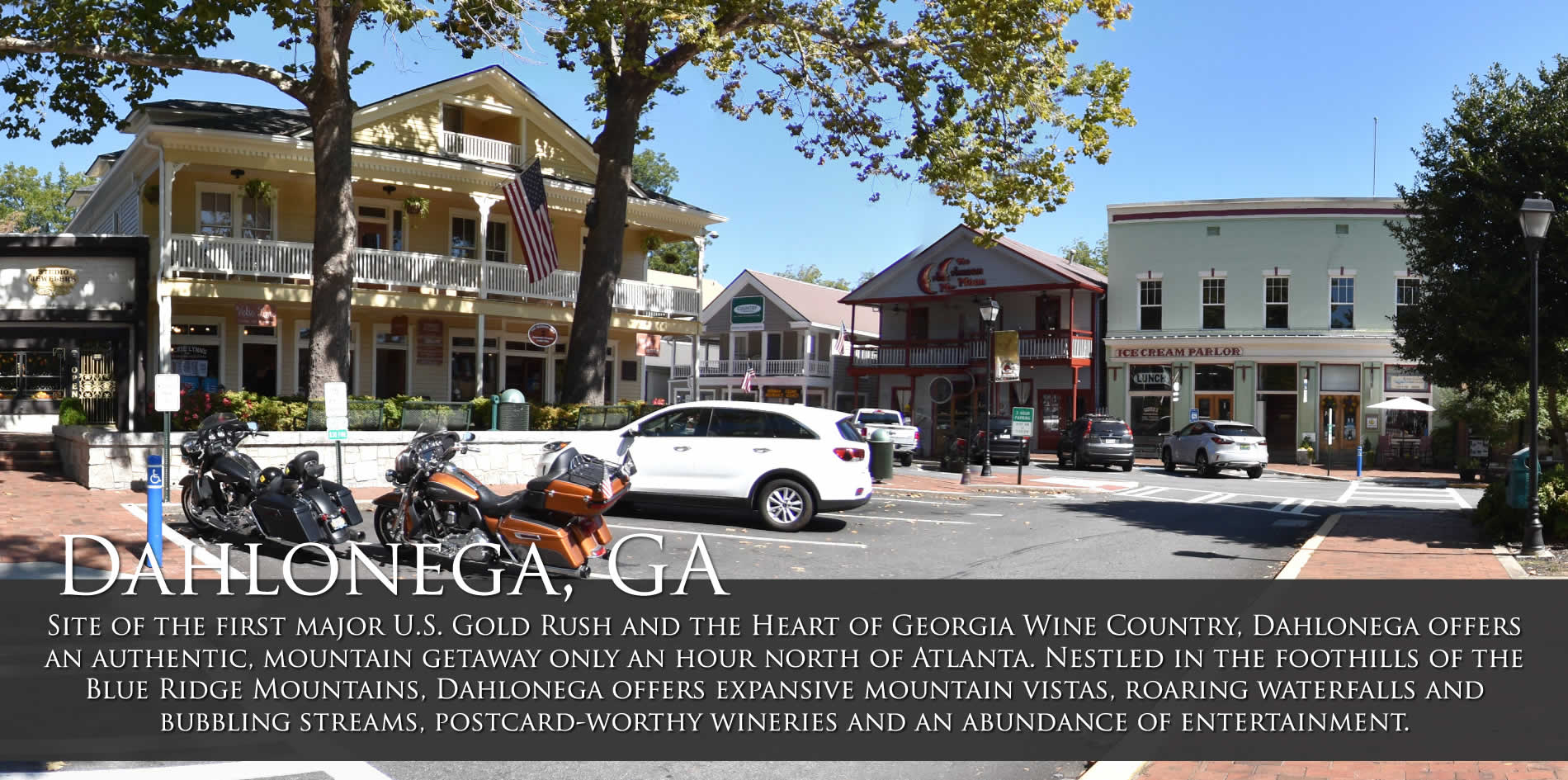 Site of the first major U.S. Gold Rush and the Heart of Georgia Wine Country, Dahlonega offers an authentic, mountain getaway only an hour north of Atlanta. Nestled in the foothills of the Blue Ridge Mountains, Dahlonega offers expansive mountain vistas, roaring waterfalls and bubbling streams, postcard-worthy wineries and an abundance of entertainment.
Paul Thomas Chocolates Virtual Tour Paul T. Hoffman, Chocolatier, has worked since 1975 to deliver incredible candies, chocolates and sweets for all to enjoy. While visiting our shop, have fun watching the chocolates [...]
Dahlonega Square Hotel & Villas The Dahlonega Square Hotel  and all five of The Dahlonega Square Villas  are located just footsteps from the beautiful historic square. The DSH lobby is home to the Dahlonega Square Hotel [...]
Load More Posts
4. Black Mountain, North Carolina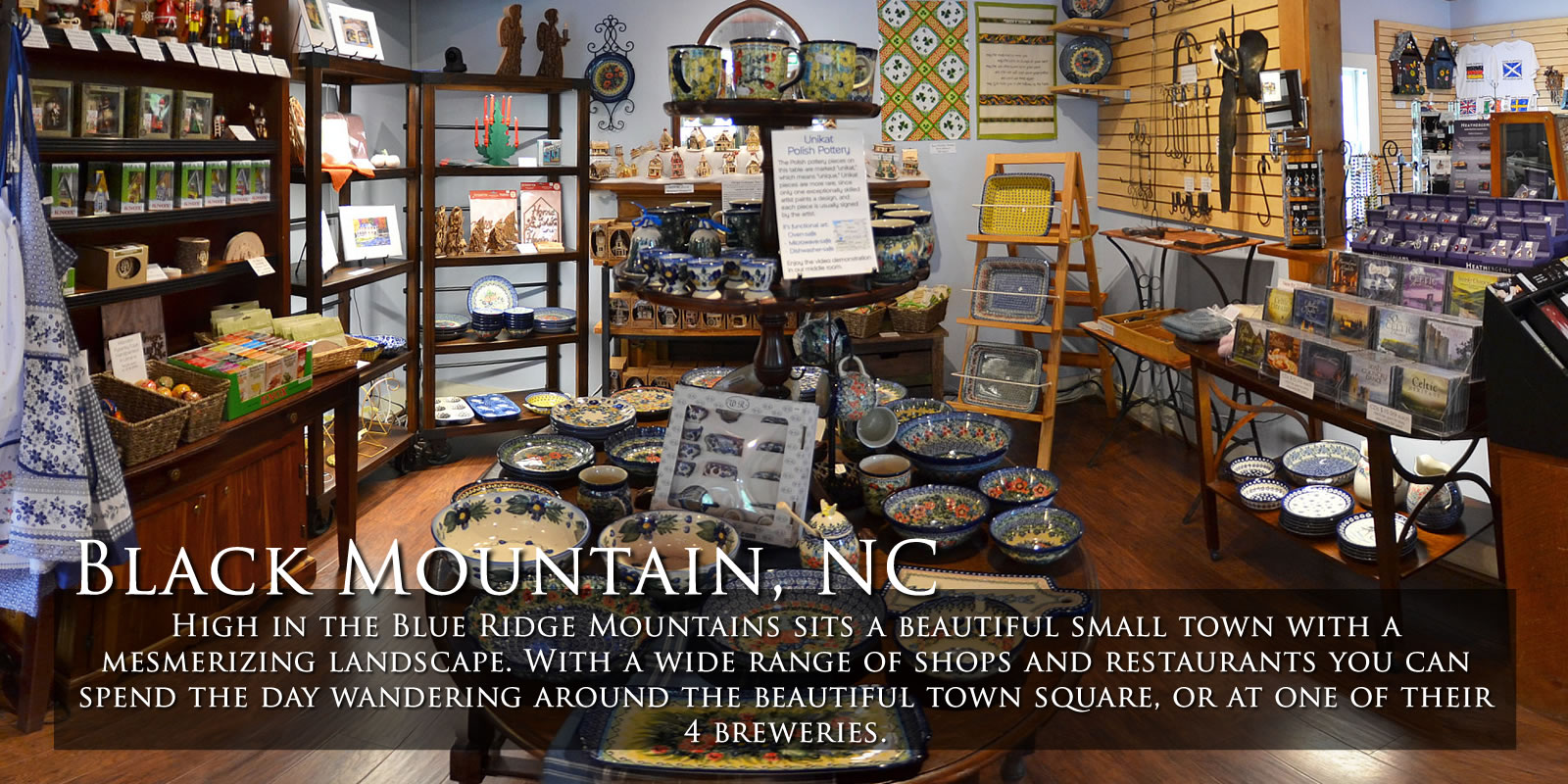 High in the Blue Ridge Mountains sits a beautiful small town with a mesmerizing landscape. Black Mountain town square has a wide range of shops and restaurants
you can spend the day wandering around.
WELCOME TO TOWN HARDWARE & GENERAL STOREDowntown Black Mountain NCWe are located in downtown Black Mountain, NC, and occupy three historic buildings dating from the 1920s (one used to be the 5-and-10 and one [...]
Mountain Me in Downtown Black Mountain is a specialty Gift shop, carrying candles, bath , home decor, t-shirts, jewelry and Gifts for the Good Life; everything mountain. 114 W [...]
Premier destination shop dressed in 100 percent reclaimed materials offering regional handcrafted gifts, home and garden decor,  jewelry and hand poured, soy candles. The Dancing Dragonfly features a gallery of fine canvas and [...]
Black Mountain Best Shopping Restaurants & Inn's Just east of Asheville, Black Mountain North Carolina is nestled in the Blue Ridge Mountains and offers some of the best local shopping and restaurants in the North Carolina mountains.  Tucked away in [...]
Load More Posts
5. Bryson City, North Carolina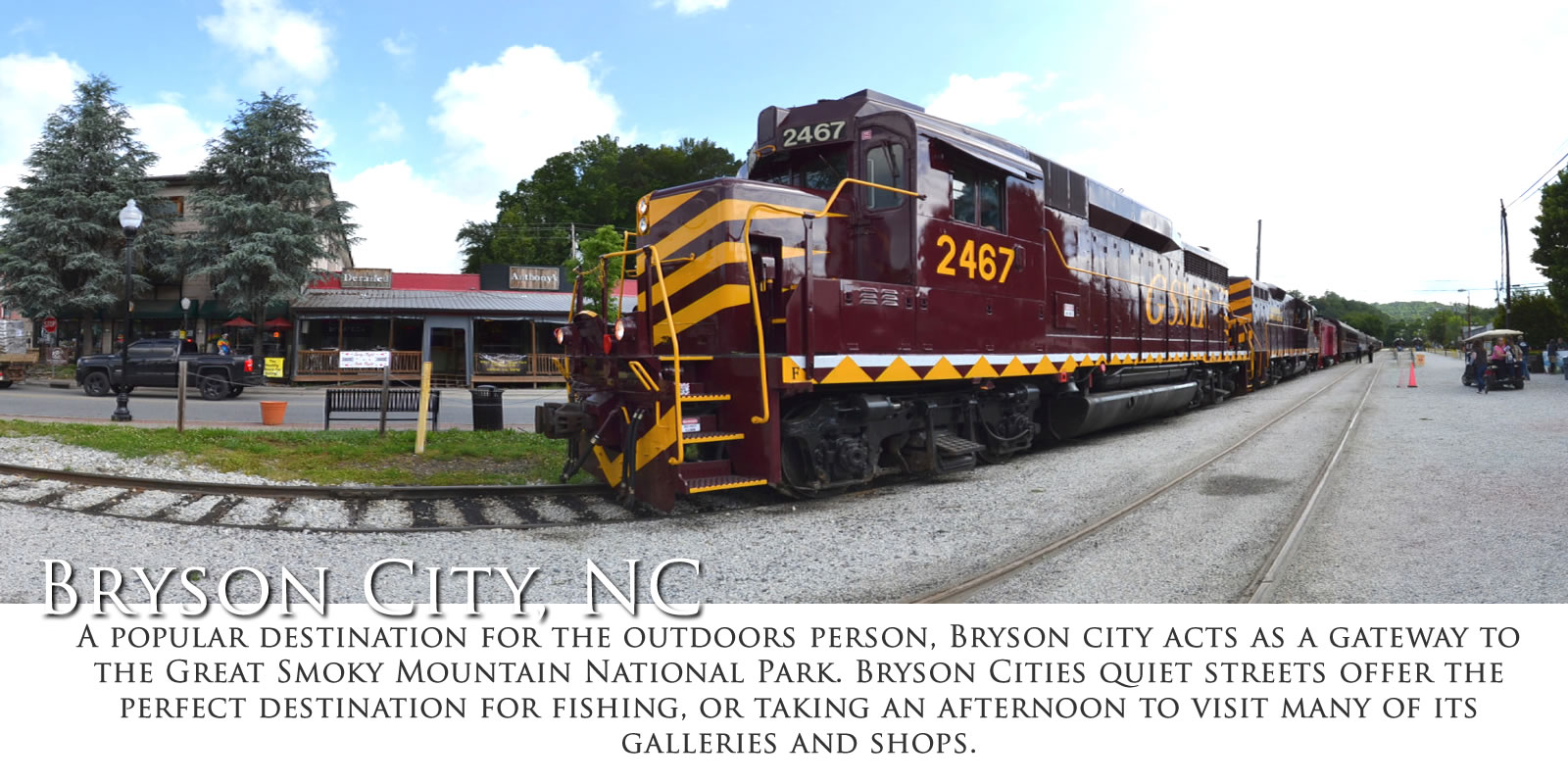 Folkestone Inn Bryson City A bed and breakfast for four decades, the Folkestone still preserves its 1920s mountain farmhouse charm. The Folkestone's innkeepers have created a friendly, comfortable atmosphere— from the broad front porch [...]
APPALACHIAN MERCANTILE   Located in the center of inviting Bryson City, NC, just one mile from both Great Smoky Mountains National Park and 10,600 acre Fontana Lake and one block from the Great Smoky [...]
Through exhibits and videos you'll learn about legendary "Stream Blazers," the evolution of rods and reels, basic knots, fly-tying, types of gear, types of game fish, regional fishing waters, and the history of fly [...]
Southbound Marketplace & Mobile Boutique Southbound Marketplace & Mobile Boutique in the Heart of Bryson City offers gifts, jewelry, specialty candles, lotions and cute fashions for women. 261 Everett [...]
The McKinley Edwards Inn is located on Schoolhouse Hill, is located on Schoolhouse Hill, overlooking Bryson City with a view of the Great Smoky Mountains. The Inn offers pet-friendly, upscale boutique hotel lodging [...]
The Chocolate Shoppe Order Online: Our Collections! At The Chocolate Shoppe We make and sell assorted hand-dipped chocolates by the pound. We also have fresh made fudge. Come by, say hello and have [...]
Load More Posts
6. Collierville, Tennessee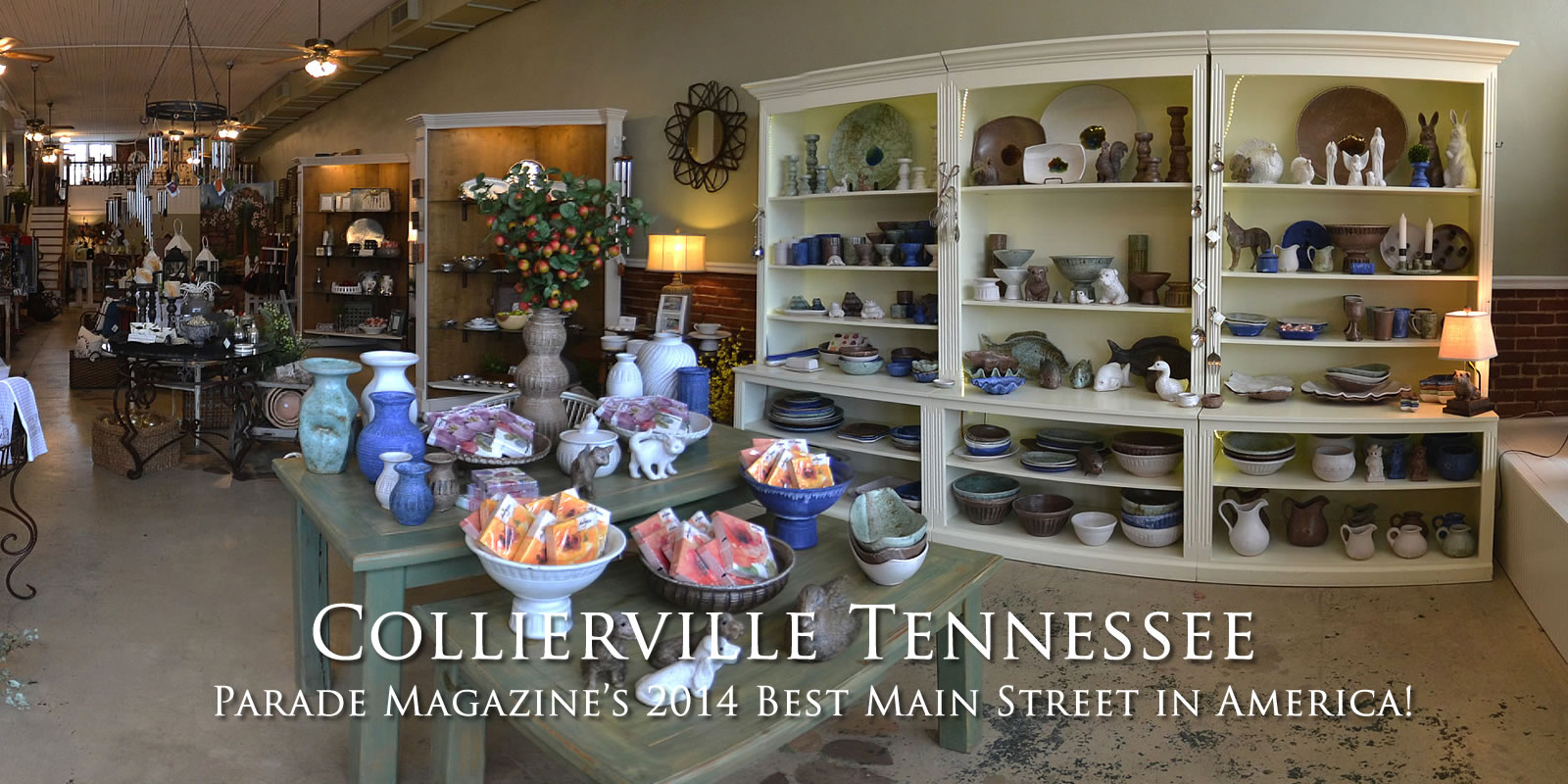 Best Shopping & Restaurants in Collierville TN Just east of Memphis, Collierville Tennessee offers some of the best local shopping in West Tennessee and Memphis.  The local shops are perfectly nestled on the Historic Square in Downtown Collierville making [...]
Since 1979, John Green has worked as a real estate agent in the greater Memphis area. Even from the beginning of his career, John was dedicated to top customer service and ensuring that all [...]
Downtown Collierville TN   Collierville TN shopping restaurants and more. Find great shopping, wonderful places to dine in a relaxing and beautiful setting in Collierville Tennessee. Located just east of metropolitan Memphis, nestled in the Heart of Tennessee's Delta, historic Downtown [...]
Situated in Collierville's Historic Downtown, the Morton Museum invites visitors to explore Collierville's rich heritage. Permanent and changing exhibitions engage friends, families, and children in interactive learning opportunities. The Visitor Center offers [...]
John and Sandy Barrios enjoy traveling and experiencing different cultures. Their love for the Mediterranean scene sparked their dream of opening Bazaar, the go-to store for olive oils, vinegars, and gourmet gifts. Their [...]
Load More Posts
7. Beaufort, South Carolina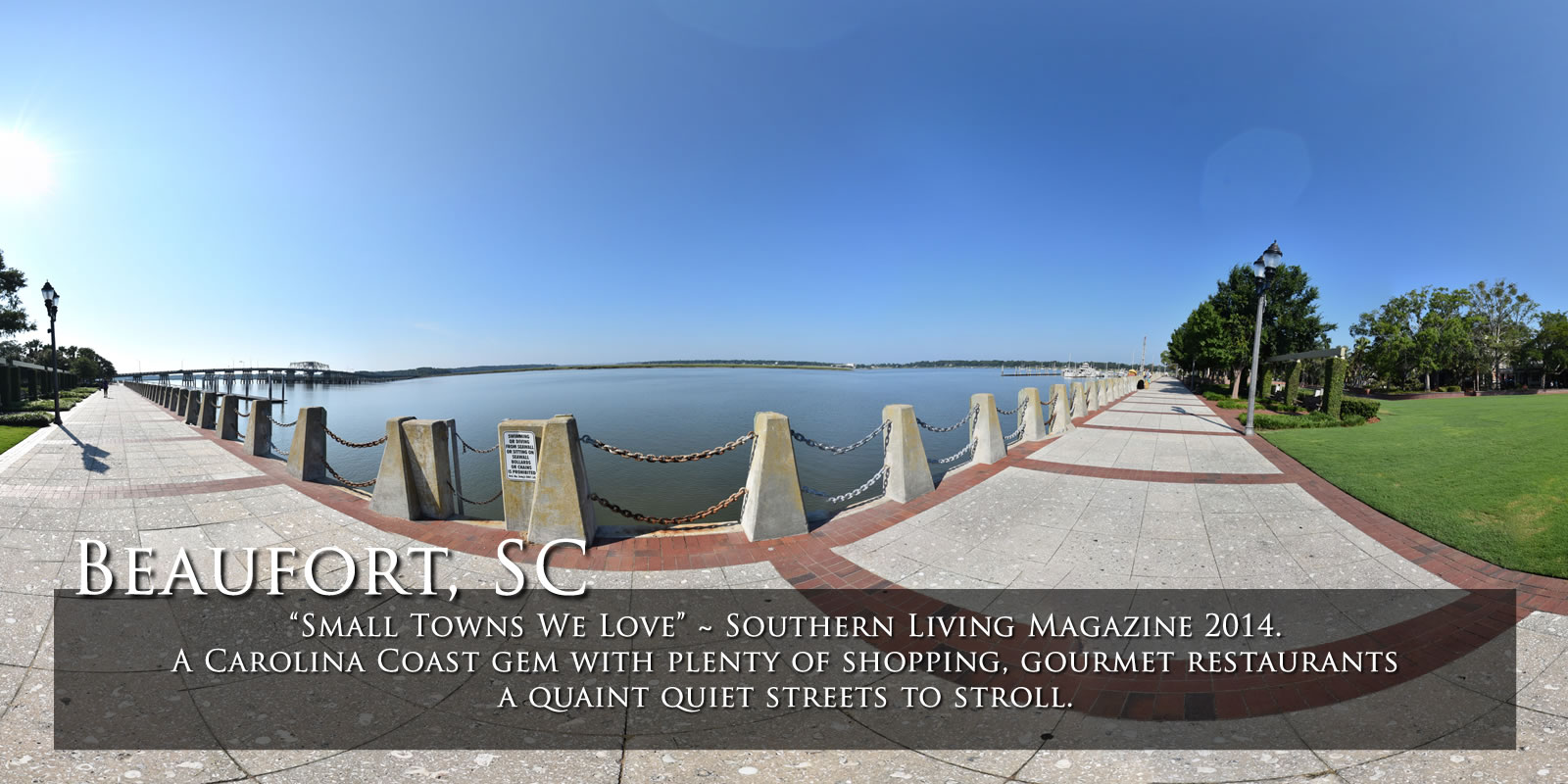 A Carolina Coast gem, Beaufort, South Carolina offers plenty of shopping, gourmet restaurants with a quaint quiet streets to stroll.
For more than 21 years, Bay Street has made sure that we have the staff that has the experience and knowledge to assist each customer. We have staff and guides that have fished [...]
Though there were murmurings that she was quietly secreted out of New York due to an international incident involving a certain ambassador at the United Nations, in truth, Lulu had simply run out [...]
Modern Jewelers is proud of our third generation heritage of providing a full service jewelry store in historic Beaufort, South Carolina. Our jewelers, engravers and appraisers specialize in prompt and efficient service and [...]
Load More Posts
8. Cleveland, Mississippi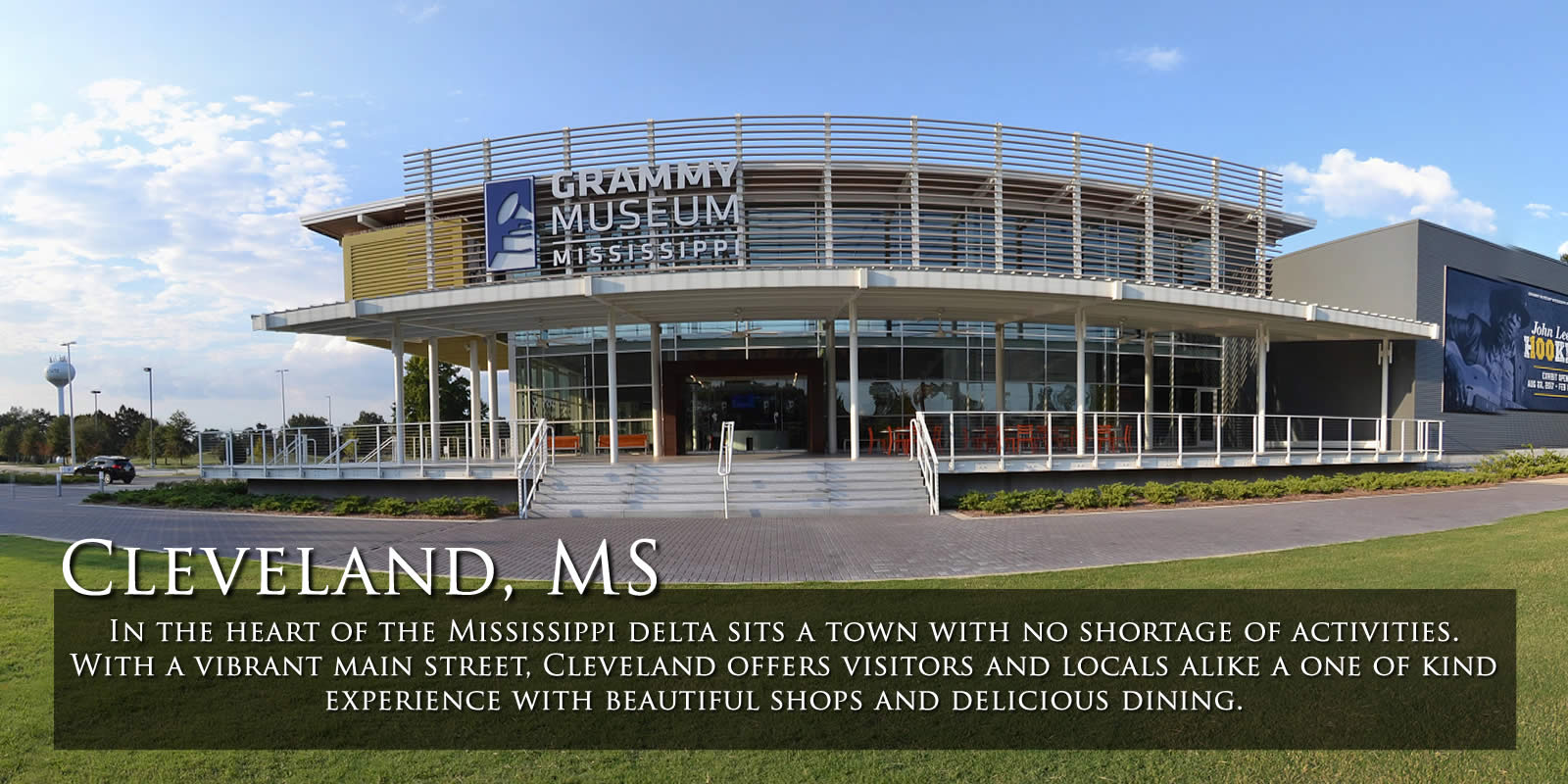 Downtown Cleveland MS
Neysa's Fireside Shop Welcome to Neysa's - a Delta tradition since 1988 - located in the heart of Cleveland's bustling Sharpe Street, housed in Clemmie Collins original Fireside Shop.  Neysa's has continued Clemmie's [...]
Abraham's Abrahams Men's & Women's Shop in Downtown Cleveland Mississippi Clothing by Polo Ralph Lauren, Southern Tide, Big Star Jeans, True Religion, Cole Haan, Ike Behar, Patagonia, The North Face and many more! [...]
Downtown Cleveland MS Jewelry store offering custom bridal rings and engagement rings, local jewelry and watches. 104 North Sharpe Avenue Cleveland, MS [...]
Load More Posts
9. Waynesville, North Carolina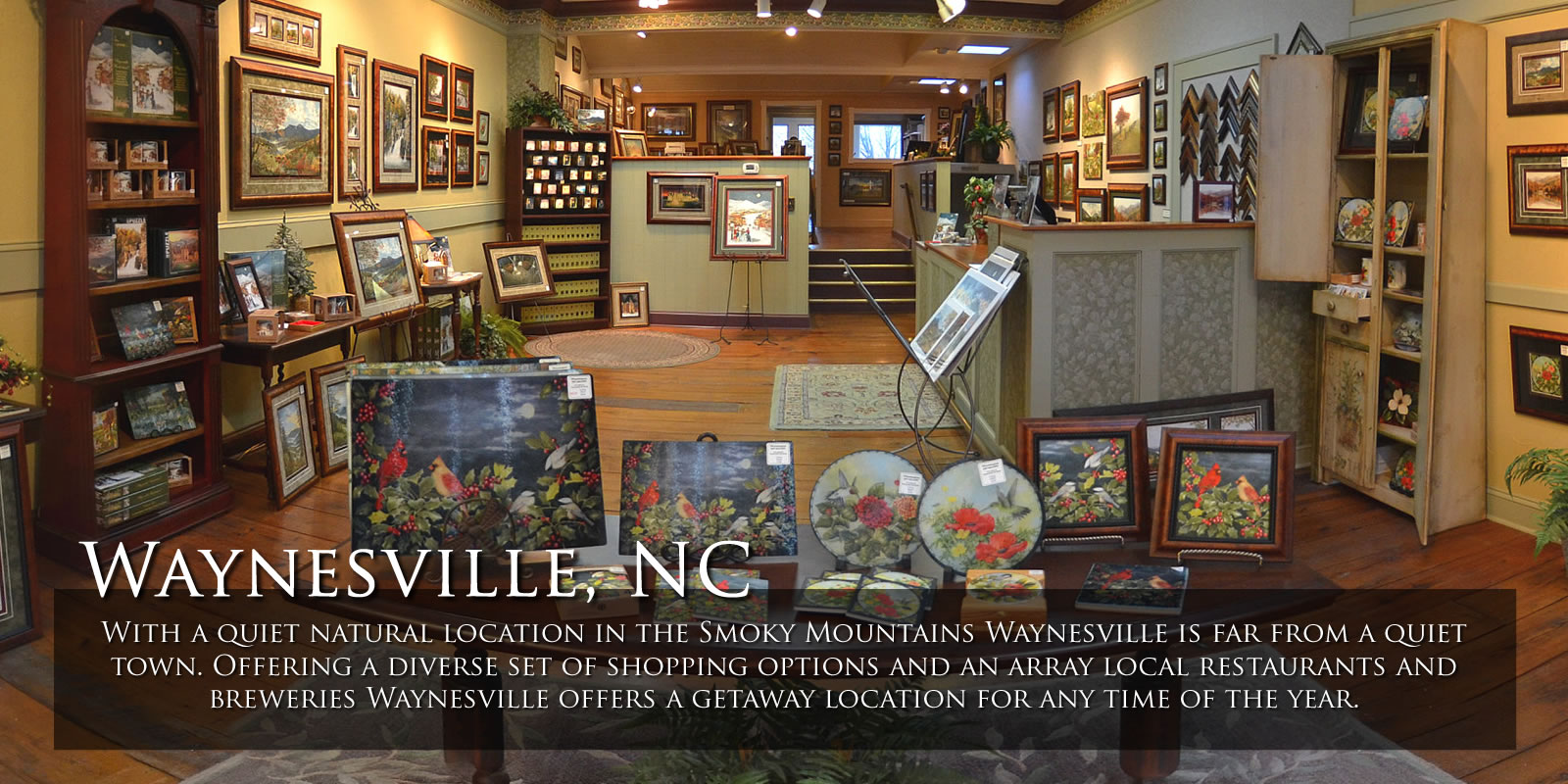 With a quiet natural location in the Smoky Mountains, Waynesville is far from a quiet town. Offering a diverse set of shopping options and an array local restaurants and breweries Waynesville offers a getaway location for any time of the year.
Sutton & Sons Sutton and Sons antique shop is located near downtown Waynesville, North Carolina, in the foothills of the Great Smoky Mountains, and our commitment to preserving the culture and community of [...]
T. Pennington Gallery Teresa Pennington is a self-taught colored pencil artist with a talent she says is God-given. Often spending as much as four months on one drawing, she meticulously renders the scenery, [...]
We now offer eGift Cards. Great for Birthdays, Weddings, and other Special Events! There Easy to Use - select amount, add personal note, email or text to yourself or a friend [...]
Twigs and Leaves Gallery 98 North Main Street Waynesville, NC 28786. Craft, Art and Furniture Gallery. Browse through an unforgettable collection of nature-inspired works by 170 primarily regional artists and crafts persons. [...]
Logan's Gifts & Home Decor "Logan's Gifts and Home Decor is located in beautiful downtown Waynesville, NC. We offer a large and unique range of gifts, home decor and seasonal decorations. Stationary, bath [...]
The Best Shopping in Waynesville NC Tucked in the Western North Carolina mountains is Waynesville. Waynesville has one of the best local shopping districts in the Great Smoky Mountains. From art galleries, local artisan shops, jewelry, gift shops and specialty [...]
Load More Posts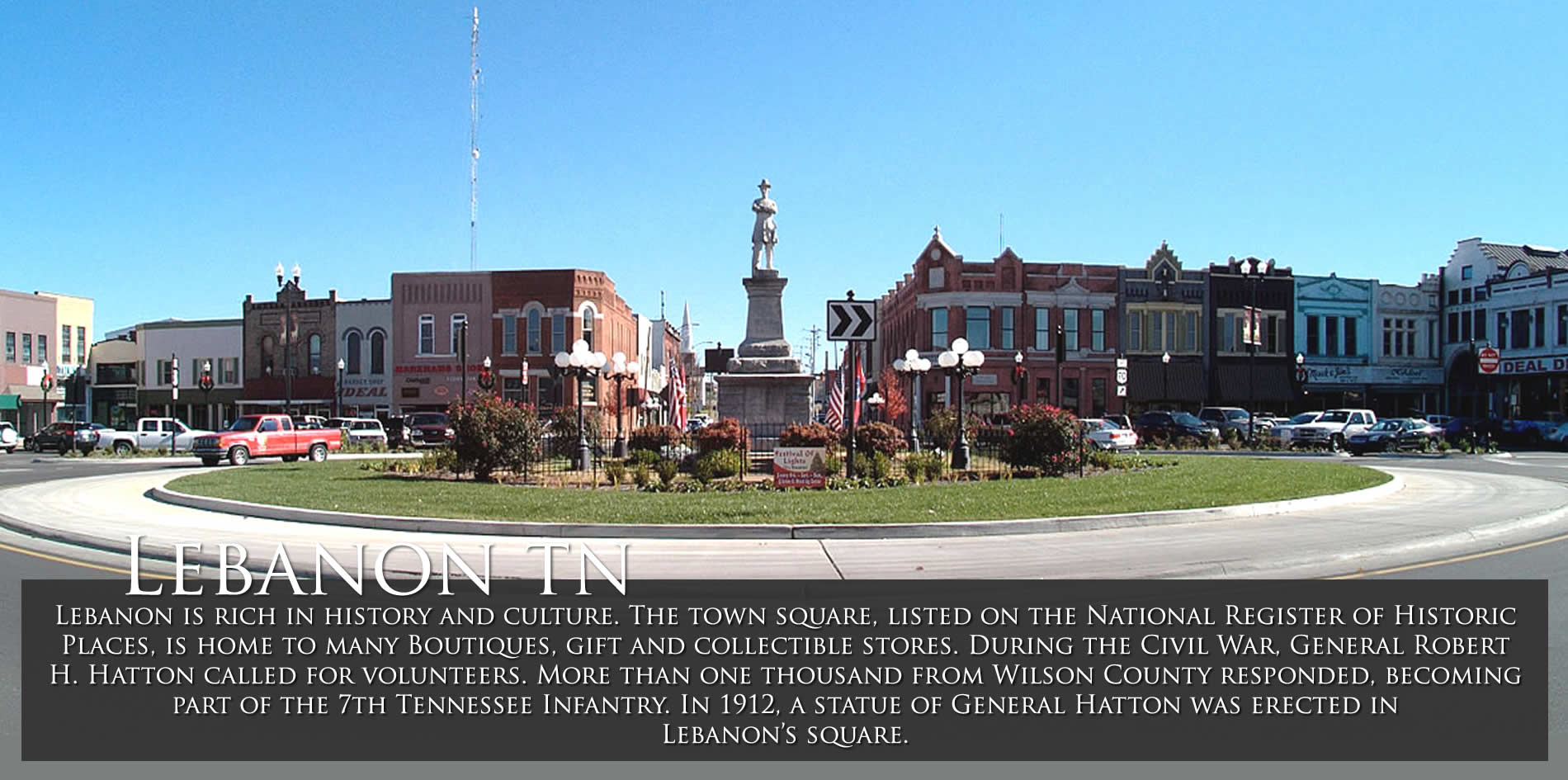 Urban Mills Lebanon Do you happen to be looking for a cute new outfit or to personalize items with your logo? Take a moment to step out of the ordinary when you visit Urban [...]
Shop Online Wilkie's Outfitters is a family owned business located in Lebanon, TN. We carry top brands of high quality, trusted products for the outdoor experience. Whether it's fishing, hiking, hunting, climbing, kayaking, or exploring [...]
Load More Posts
Other great destinations in the south worth mentioning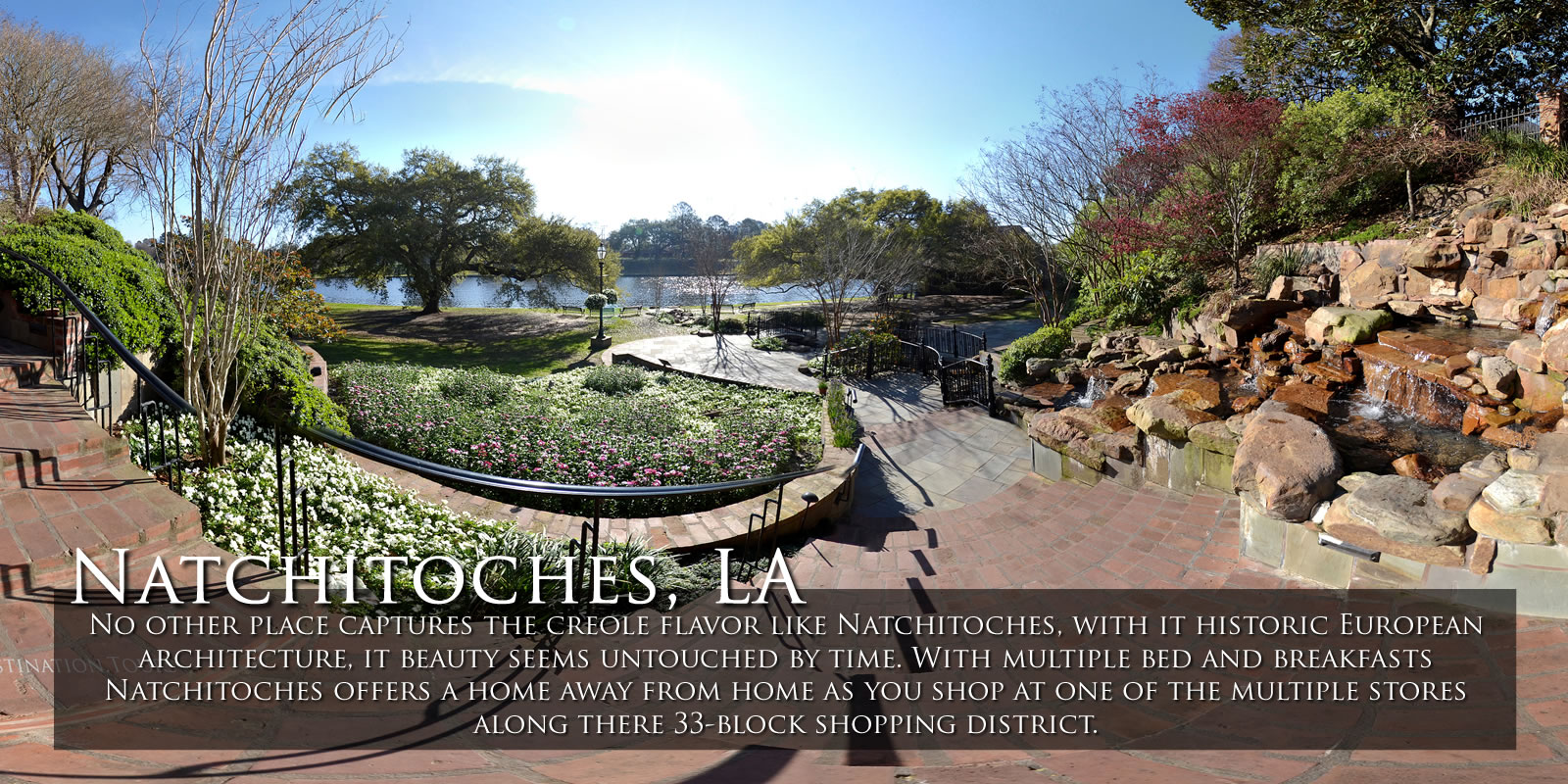 No other place captures the creole flavor like Natchitoches, with it historic European architecture, it beauty seems untouched by time. With multiple bed and breakfasts Natchitoches offers a home away from home as you shop at one of the multiple stores along there 33-block shopping district.
The Best Natchitoches Shopping & Attractions Nestled on the Cane River and a National Landmark Historic District, Natchitoches LA boasts some of the best local shopping, restaurants and attractions in Louisiana.  There is plenty to do for the entire family from the Louisiana Sports [...]
Merci Beaucoup Gift Shoppe Merci Beaucoup Gift Shoppe offers a wide variety of gifts for any occasion. 584 Front Street Suite 106 & 107 Natchitoches, LA 71457 Hours: Monday [...]
Fort St. Jean Baptiste State Historic Site Natchitoches was founded by a French Canadian, Louis Antoine Juchereau de St. Denis, in 1714 while he was en route to Mexico from Mobile, Alabama, on [...]
Beau Jardin is the City of Natchitoches' newly-constructed water feature and garden area on the downtown riverbank, located within the Natchitoches Historic District.  Beau Jardin is the perfect venue for weddings, rehearsal dinners, [...]
Cane River Candy Company is a family owned business located in the heart of historic downtown Natchitoches, Louisiana. Located at 760 Front Street we are a little shop with a lot to offer. Come [...]
Grand Ecore Visitor Center The Visitor Center is located at Grand Ecore, a small community about four miles north of Natchitoches, Louisiana, and commands a panoramic view from a bluff 80 feet above [...]
Load More Posts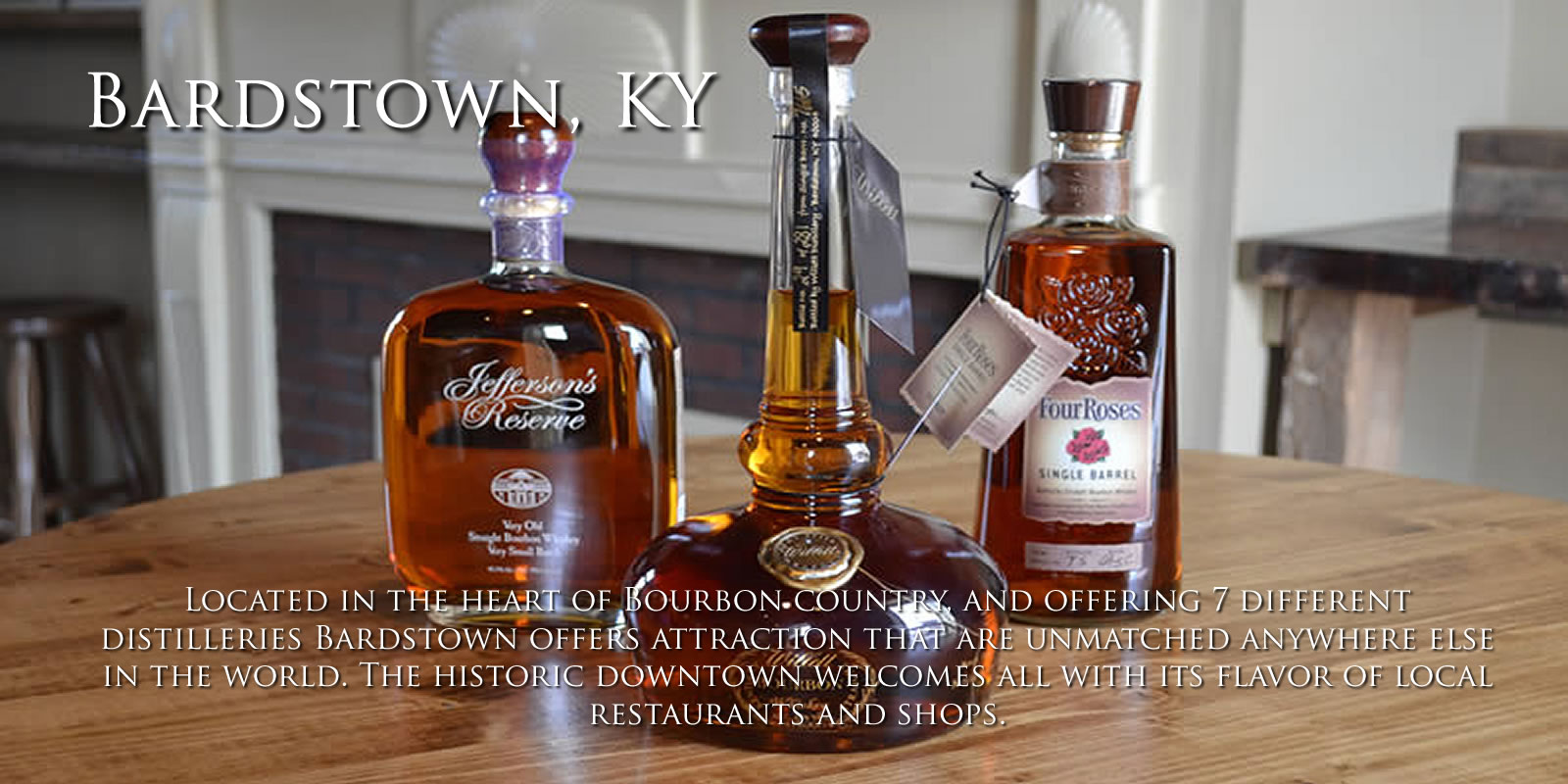 All our rooms include refrigerator, microwave, dry bar, 43″ smart TV, coffee maker, hair dryer, and access to the common area with internet access. Choose from Queen, King, and Double-Queen sized rooms. A visitor [...]
Load More Posts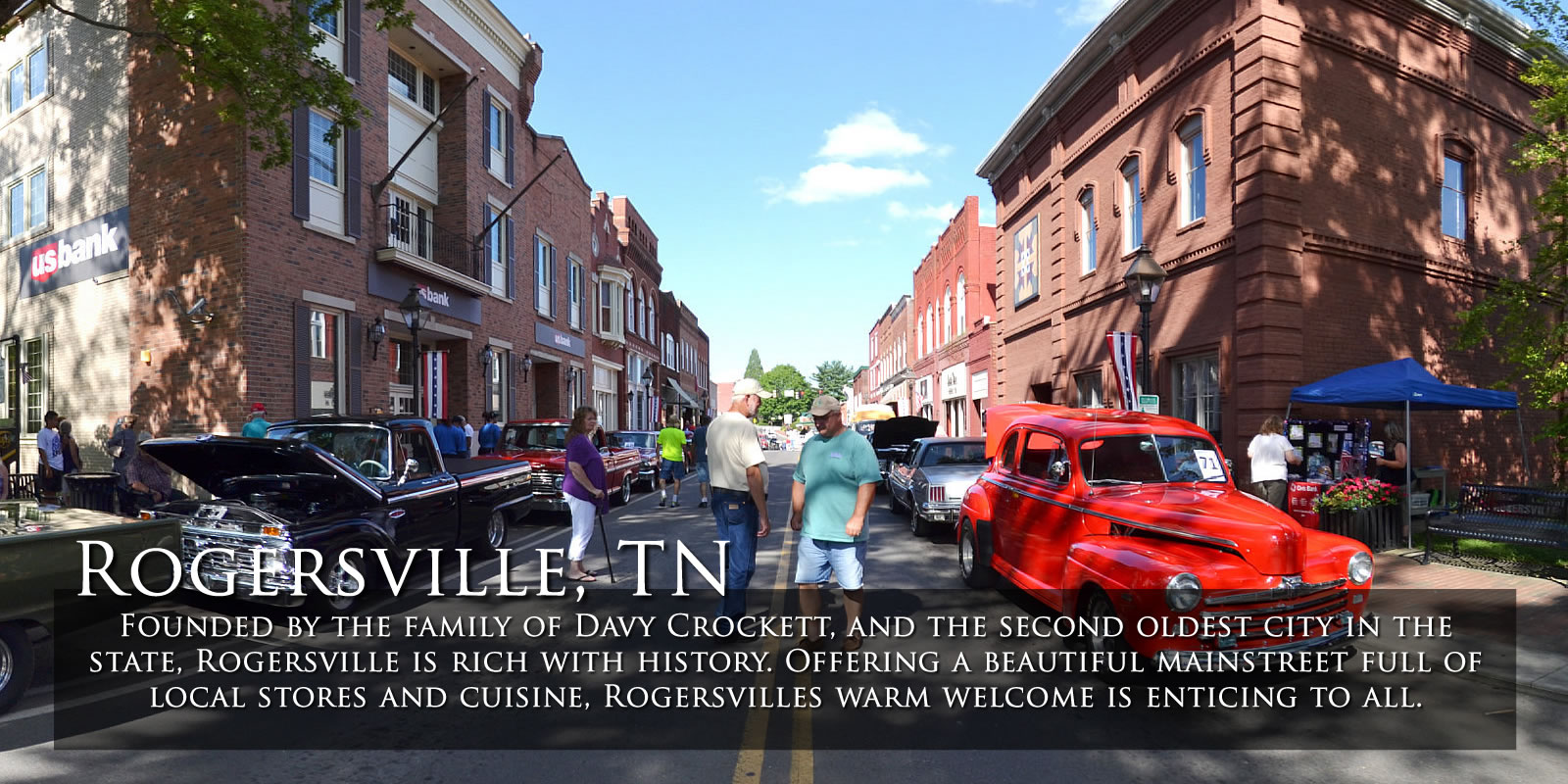 Historic Downtown Rogersville, TN showcases an outstanding selection of fine arts, including original paintings and prints, blown glass, handmade jewelry, stained glass, photography, pottery, and sculptures of wood, stone and metal. In addition [...]
Welcome to Hale Springs Inn! The historic Hale Springs Inn was built in 1824 by John A. McKinney and is nestled in the heart of historic downtown Rogersville, Tennessee. The inn features 9 [...]
Legacy Wine & Spirits Legacy Wine & Spirits in Downtown Rogersville, TN Offers an extensive stock of whiskeys, rums, vodkas, scotchs and fine wines. Visit us today! 212 East [...]
The Hawkins County Courthouse is the seat of county government for Hawkins County, Tennessee, United States, located in the city of Rogersville. It was built in 1836, it is one of six antebellum courthouses still in use in Tennessee, [...]
The Shepherd's Boutique The Shepherd's Boutique Consignment Shop in Downtown Rogersville TN. Rogersville, TN 37857423-500-1075 Our Website [...]
The Hollywood Hillbilly is a full restaurant & full bar. We specialize in creative gourmet bar food that is made fresh. Our atmosphere is truly unique and features a 300 gallon fish aquarium in [...]
Load More Posts