The Best Road Trips in the South for 2021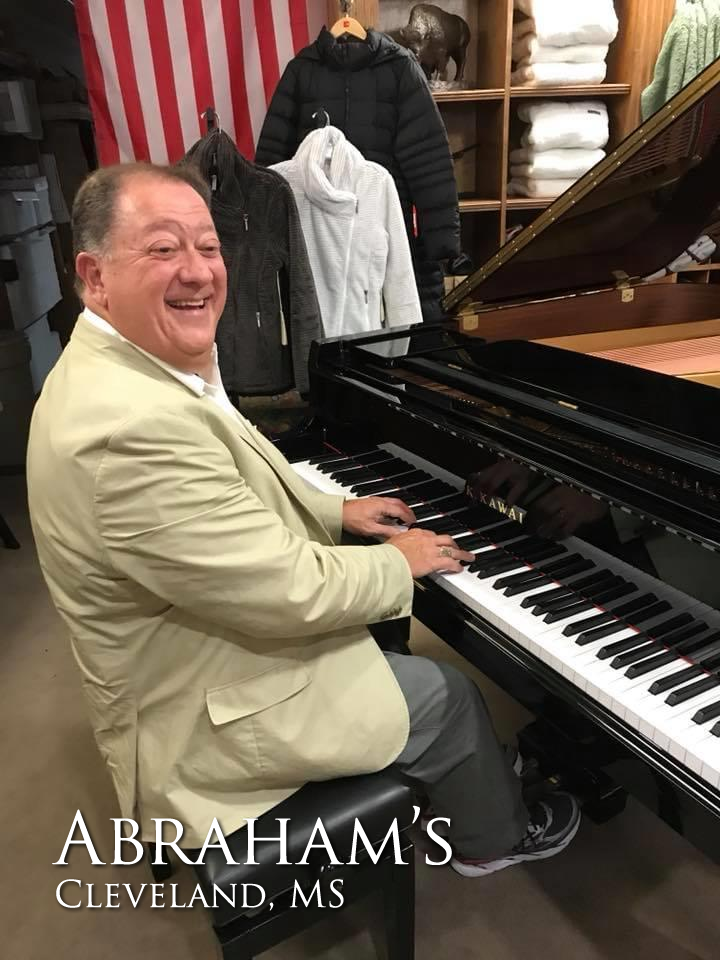 We have created a list of great destinations in the Southern United States that are an easy drive and great for weekend getaways offering one-of-a-kind shopping, local restaurants and fun attractions.
These Downtown Destinations offer safe shopping and dining options and because of their size typically have less people strolling thru their streets and shops.
Have fun safely in 2021!
 Ocean Springs, Mississippi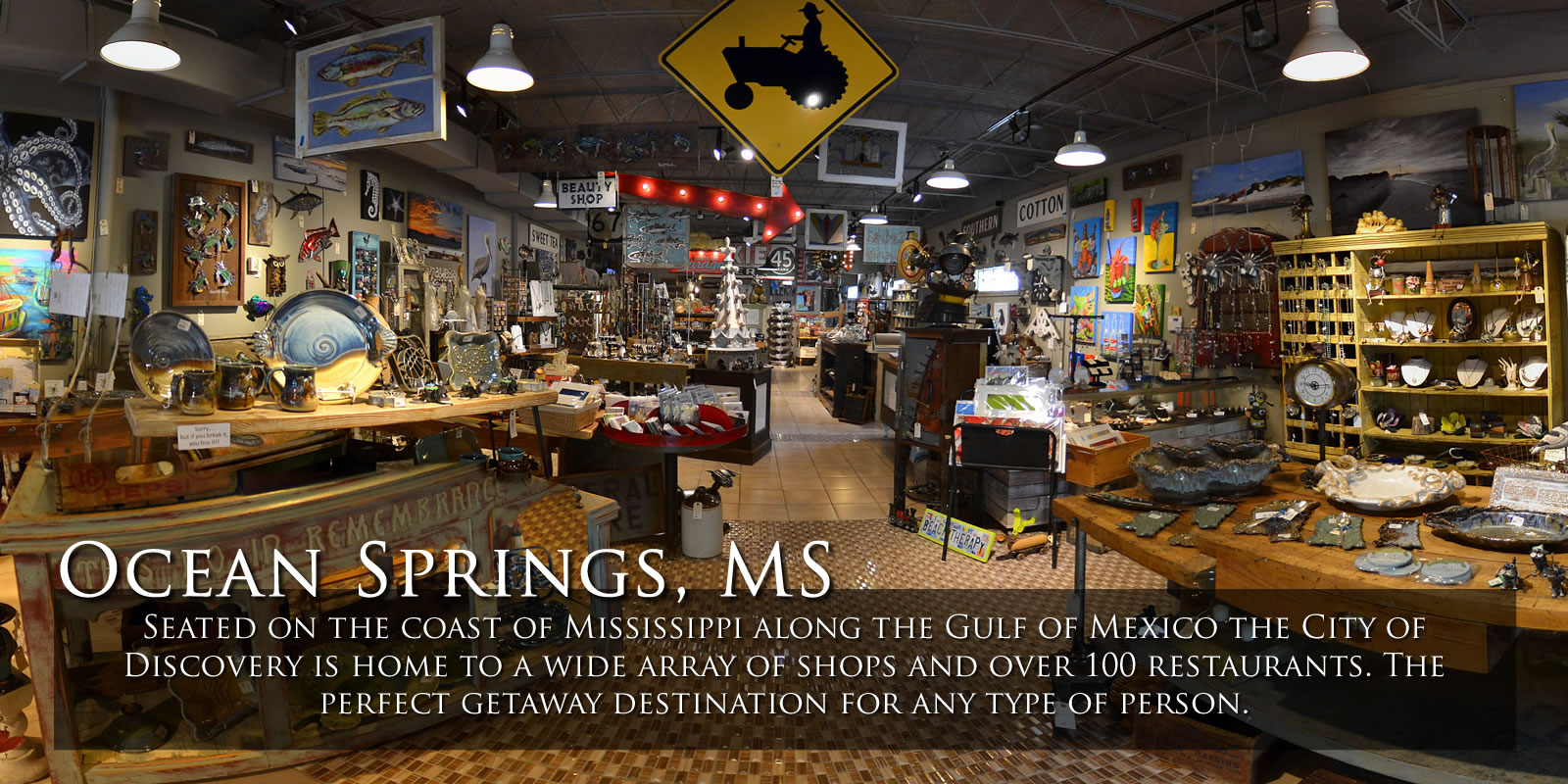 Seated on the coast of Mississippi along the Gulf of Mexico the City of Discovery is home to a wide array of shops and over 100 restaurants.
The perfect getaway destination for any type of person.
Miner's Doll & Toy Store Welcome to Miner's Doll and Toy Store! We feature fine dolls and fun toys for families and collectors. We are proud to offer you a full line of [...]
Load More Posts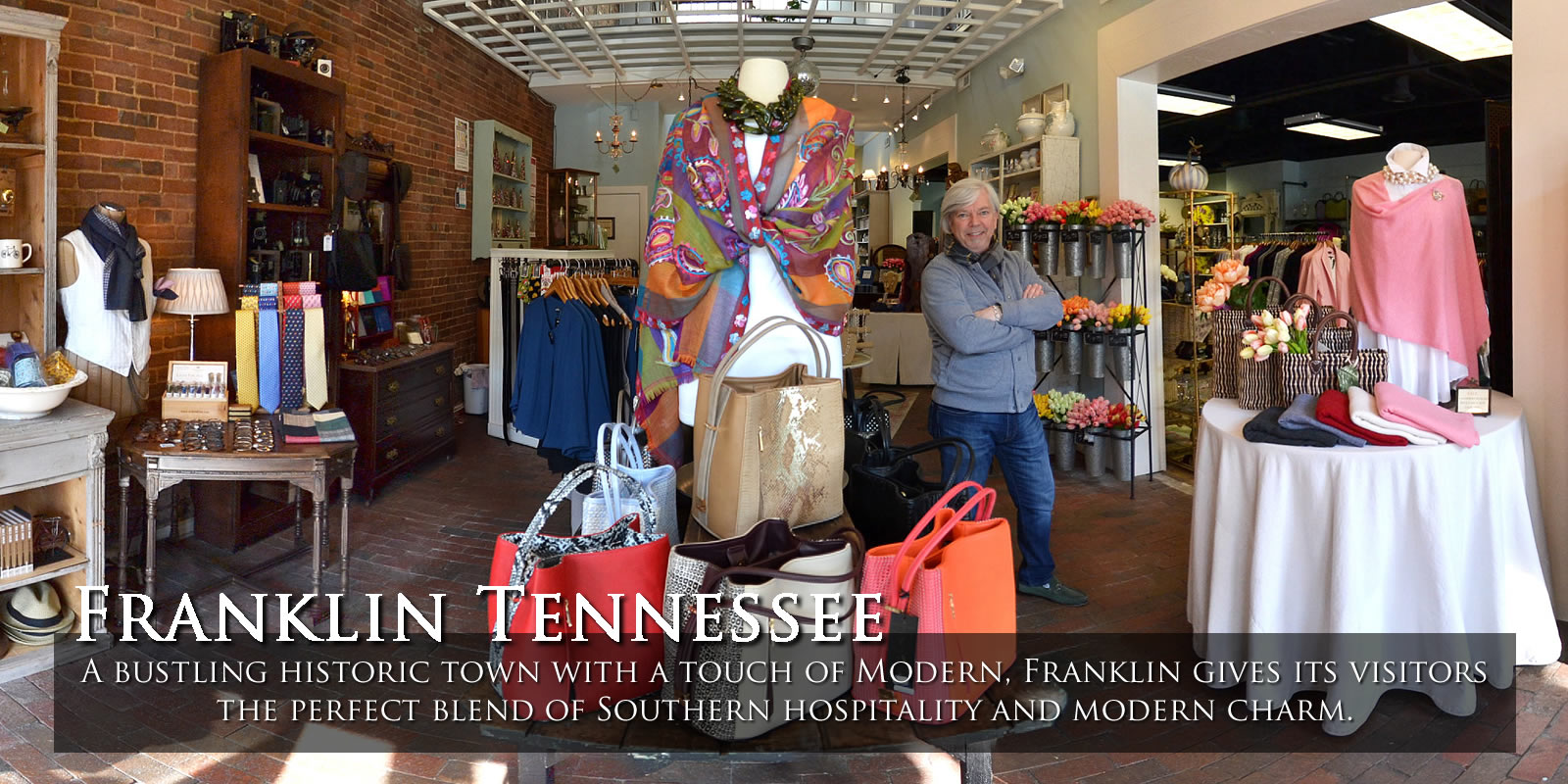 A bustling historic town with a touch of Modern, Franklin gives its visitors the perfect blend of Southern hospitality and modern charm.
Kelly Spalding Designs is a retail shop in Historic downtown Franklin, Tennessee. It is a shopping experience filled with inspiration and stylish, vintage, chic décor for home and entertaining. We carry accent furniture, lamps, [...]
Winchester Antique Mall Franklin TN - What We Offer: antiques in franklin, antique mall franklin tn, franklin tn shops, antiques, shop franklin tn, garden accents, wrought iron antiques, architectural [...]
Harpeth True Value Hardware Franklin TN - Under the sink, against the wall and over the edge when it comes to home improvement? You've come to the right place. Start your projects off [...]
Home Furnishings, Beautiful Gifts, Baby Gifts, Jewelry and More! 2181 Hillsboro Road Franklin, TN 37069 615-538-6053 Monday - Saturday: 9 - 5 Our Facebook [...]
Riverside Franklin Riverside Franklin - Discover Unique Home Decor And Boutique Items Only Steps From Beautiful Downtown Franklin, Tennessee. 144 Bridge Street Franklin, TN 37064 (615) 591-4089 HOURS: Monday [...]
Load More Posts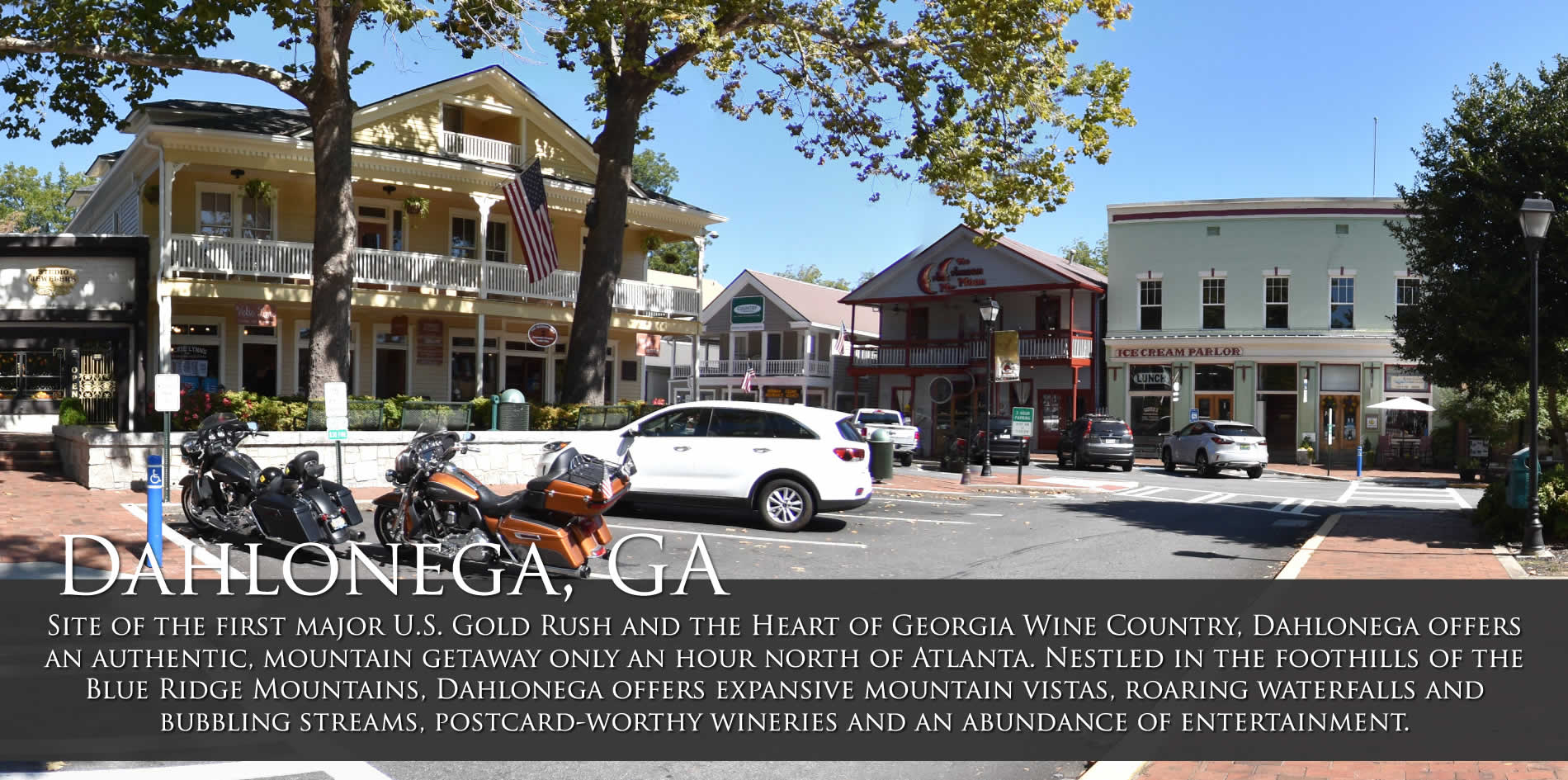 Site of the first major U.S. Gold Rush and the Heart of Georgia Wine Country, Dahlonega offers an authentic, mountain getaway only an hour north of Atlanta. Nestled in the foothills of the Blue Ridge Mountains, Dahlonega offers expansive mountain vistas, roaring waterfalls and bubbling streams, postcard-worthy wineries and an abundance of entertainment.
The Best Dahlonega Shopping & Attractions Discover Dahlonega's best shopping, attractions and restaurants. We welcome you to one of Georgia's best Shopping experiences! Our featured local shops offer a wide variety of fashions, local art, and gifts.  Dahlonega's surrounding county [...]
Dahlonega Square Hotel & Villas The Dahlonega Square Hotel  and all five of The Dahlonega Square Villas  are located just footsteps from the beautiful historic square. The DSH lobby is home to the Dahlonega Square Hotel [...]
Load More Posts
4. Black Mountain, North Carolina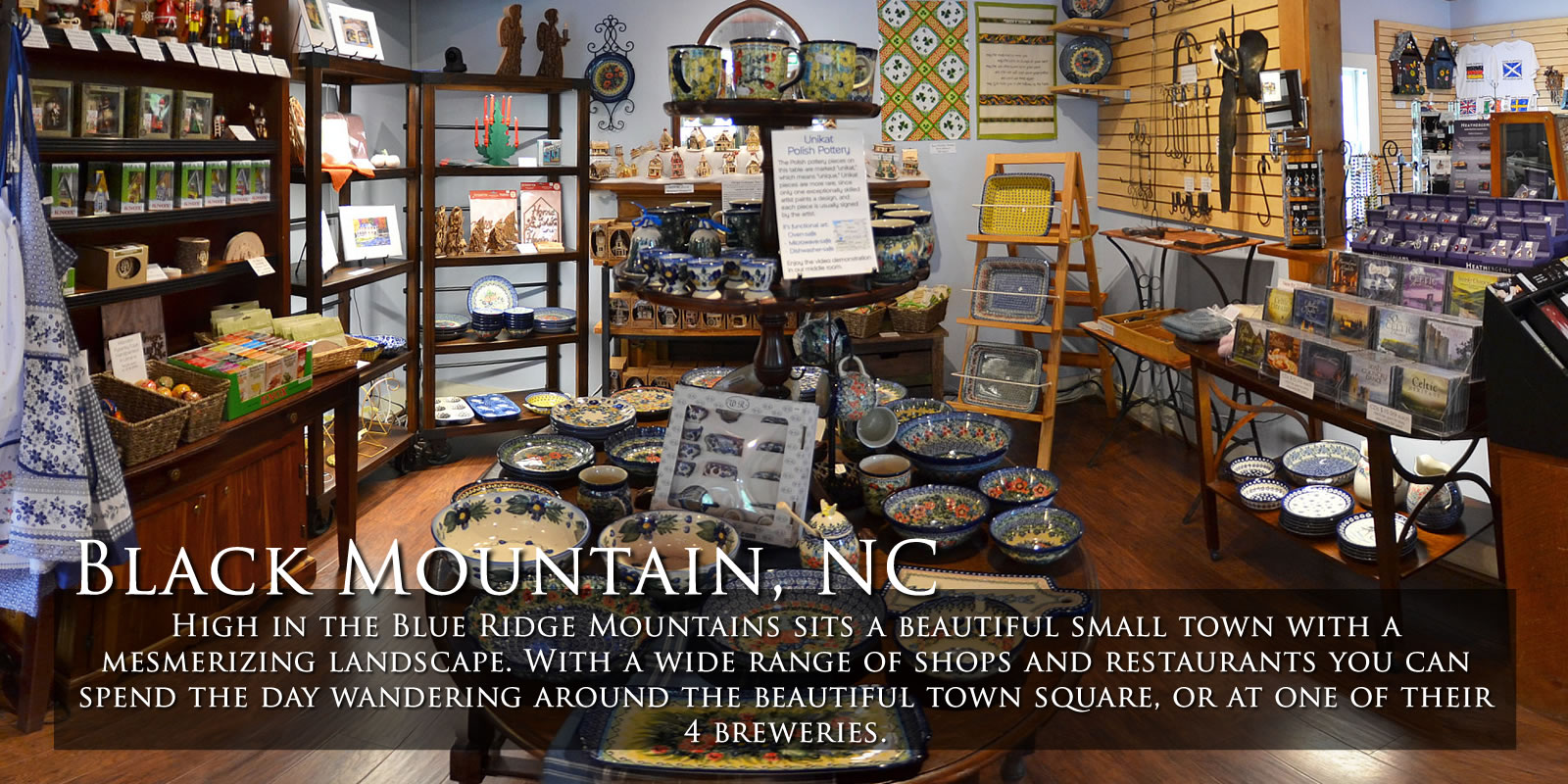 High in the Blue Ridge Mountains sits a beautiful small town with a mesmerizing landscape. Black Mountain town square has a wide range of shops and restaurants
you can spend the day wandering around.
One beautiful historic building nestled in a magical mountain town. Two floors brimming with books, toys and gifts and a full espresso cafe. Come shop, visit, sit a spell. We can't wait to [...]
Downtown Black Mountain NC   VIRTUAL TOURS - Black Mountain, NC calls itself "The Little Town that Rocks," welcoming visitors to pull up a rocking chair on "The Front Porch of Western North Carolina," breathe deeply of the clear mountain air, and [...]
Premier destination shop dressed in 100 percent reclaimed materials offering regional handcrafted gifts, home and garden decor,  jewelry and hand poured, soy candles. The Dancing Dragonfly features a gallery of fine canvas and [...]
C. W. Moose is home to some the most unique, interesting and absolutely "amoosing" products available today. There is too "moose" to mention. Some of what you can find, T-Shirts,  Fun Apparel, Silver [...]
Load More Posts
5. Bryson City, North Carolina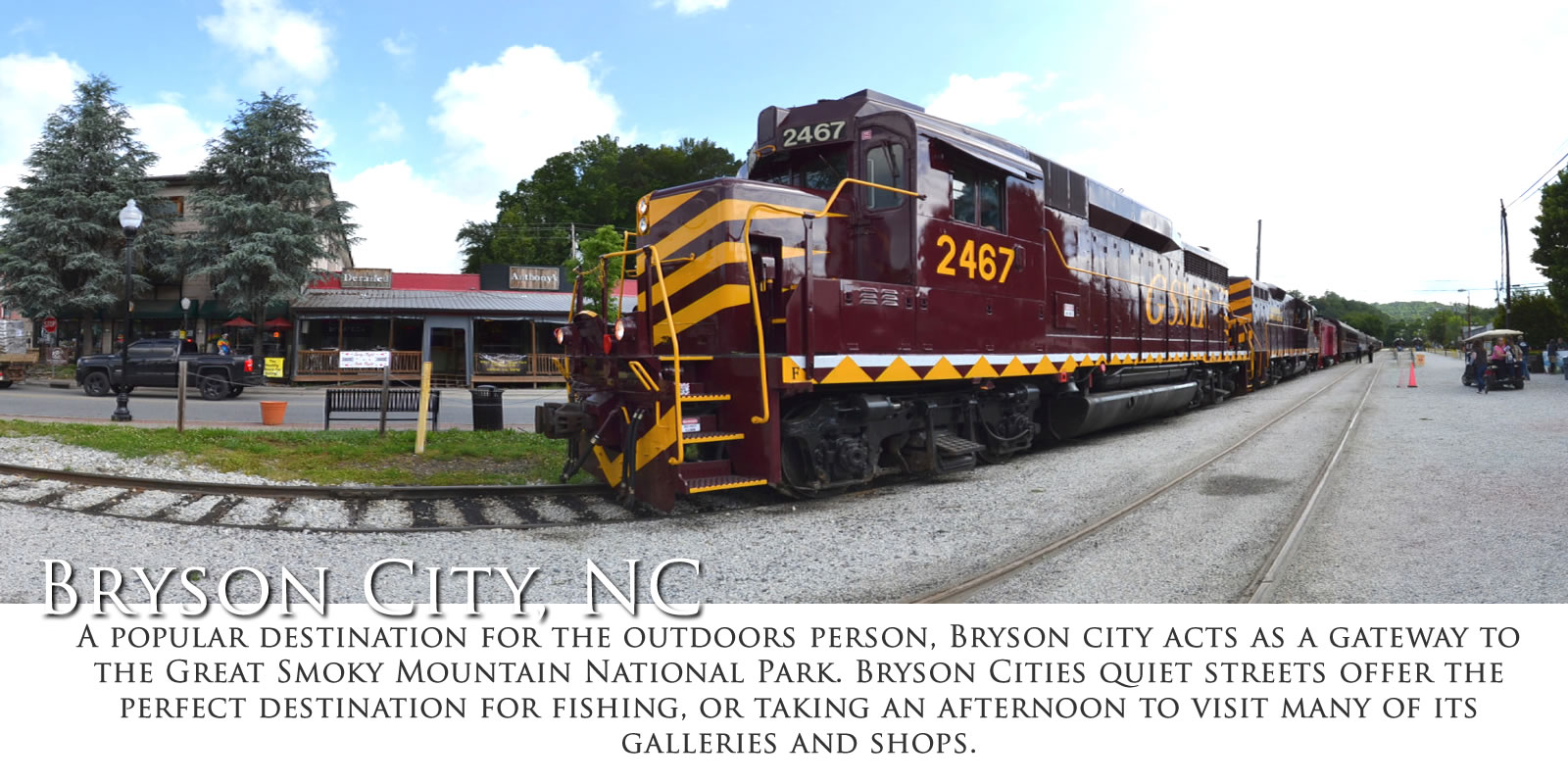 Bryson City Best Shopping & Attractions In the Heart of the Great Smoky Mountains sits Bryson City.  Bryson City is home to the Great Smoky Mountain Railroad (GSMR) and to some of the best shopping in the Great Smoky Mountains.  Bryson City also boasts [...]
Appalachian Rivers Museum 117 Island StreetBryson City, NC 28713(828)488-3681Thursday - Saturday: 10:00am - 4:00pmSunday - Monday: Closed Our Website [...]
Bryson City Best Shopping & Attractions In the Heart of the Great Smoky Mountains sits Bryson City.  Bryson City is home to the Great Smoky Mountain Railroad (GSMR) and to some of the best shopping in the Great Smoky Mountains.  Bryson City also boasts [...]
Folkestone Inn Bryson City A bed and breakfast for four decades, the Folkestone still preserves its 1920s mountain farmhouse charm. The Folkestone's innkeepers have created a friendly, comfortable atmosphere— from the broad front porch [...]
Southbound Marketplace & Mobile Boutique Southbound Marketplace & Mobile Boutique in the Heart of Bryson City offers gifts, jewelry, specialty candles, lotions and cute fashions for women. 261 Everett [...]
The Calhoun House Inn & Suites has been a Bryson City, NC landmark for almost a century. It opened in 1920 as "a new concrete building, fire proof with electric lights and free baths." While [...]
Load More Posts
6. Collierville, Tennessee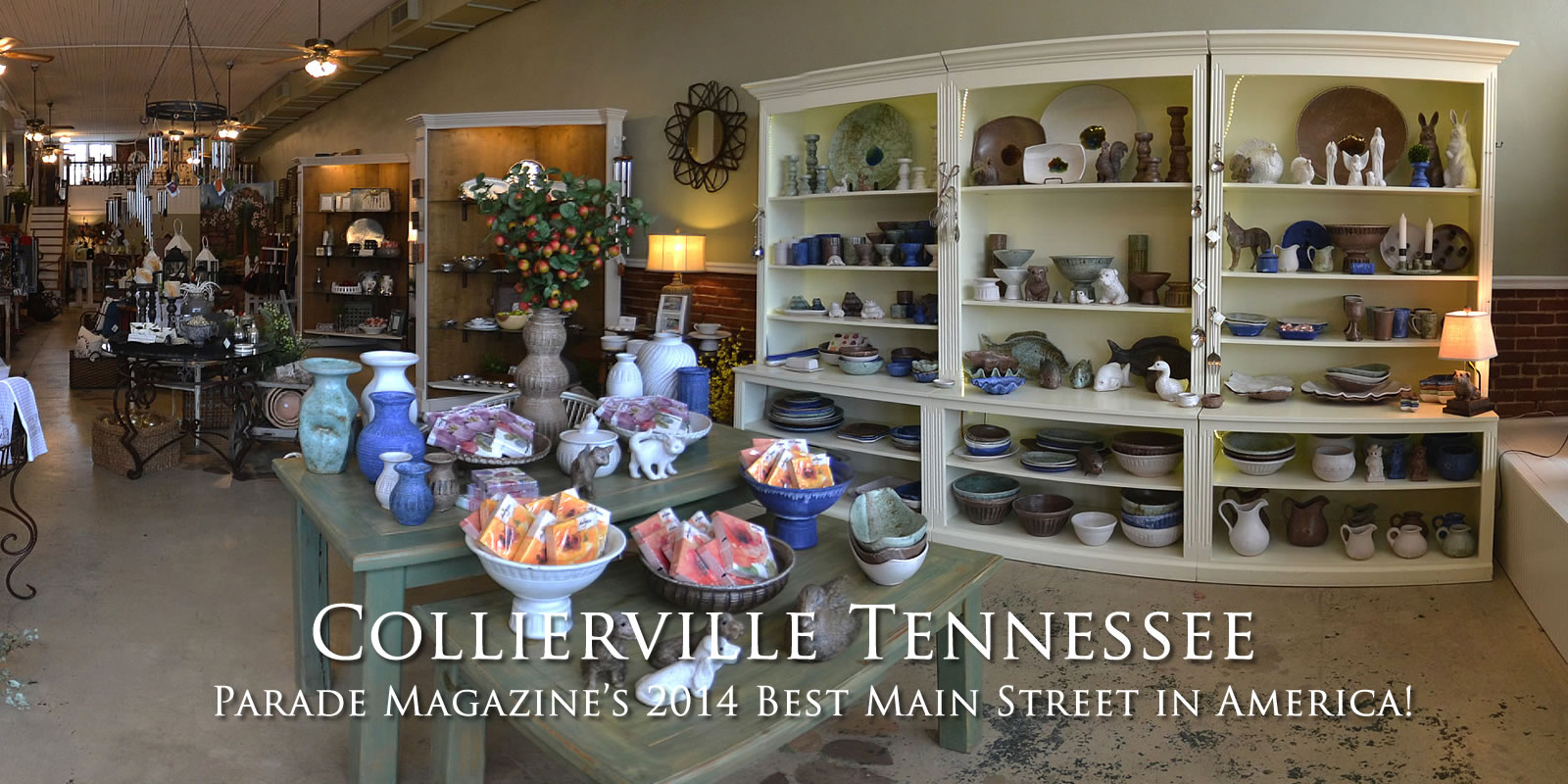 Situated in Collierville's Historic Downtown, the Morton Museum invites visitors to explore Collierville's rich heritage. Permanent and changing exhibitions engage friends, families, and children in interactive learning opportunities. The Visitor Center offers [...]
Dee Larue Designs is located in the downtown square of Collierville, TN-named "Americas best Main Street" by Parade Magazine. Our home furnishings and accessories store is opened Wednesday-Saturday, 11am-4pm. Interior design can be [...]
Since opening the doors in July of 1999, The Brooks Collection goes to market with you in mind. By selecting unique and collectible treasures, we feature distinctive gifts, accessories, furnishings and accents for [...]
Patricia's on the Square has been in business for 20 years. In 1995, Patricia began the store as an antique shop. By 2003, Patricia realized the need for an upscale specialty shop for [...]
John and Sandy Barrios enjoy traveling and experiencing different cultures. Their love for the Mediterranean scene sparked their dream of opening Bazaar, the go-to store for olive oils, vinegars, and gourmet gifts. Their [...]
Load More Posts
7. Beaufort, South Carolina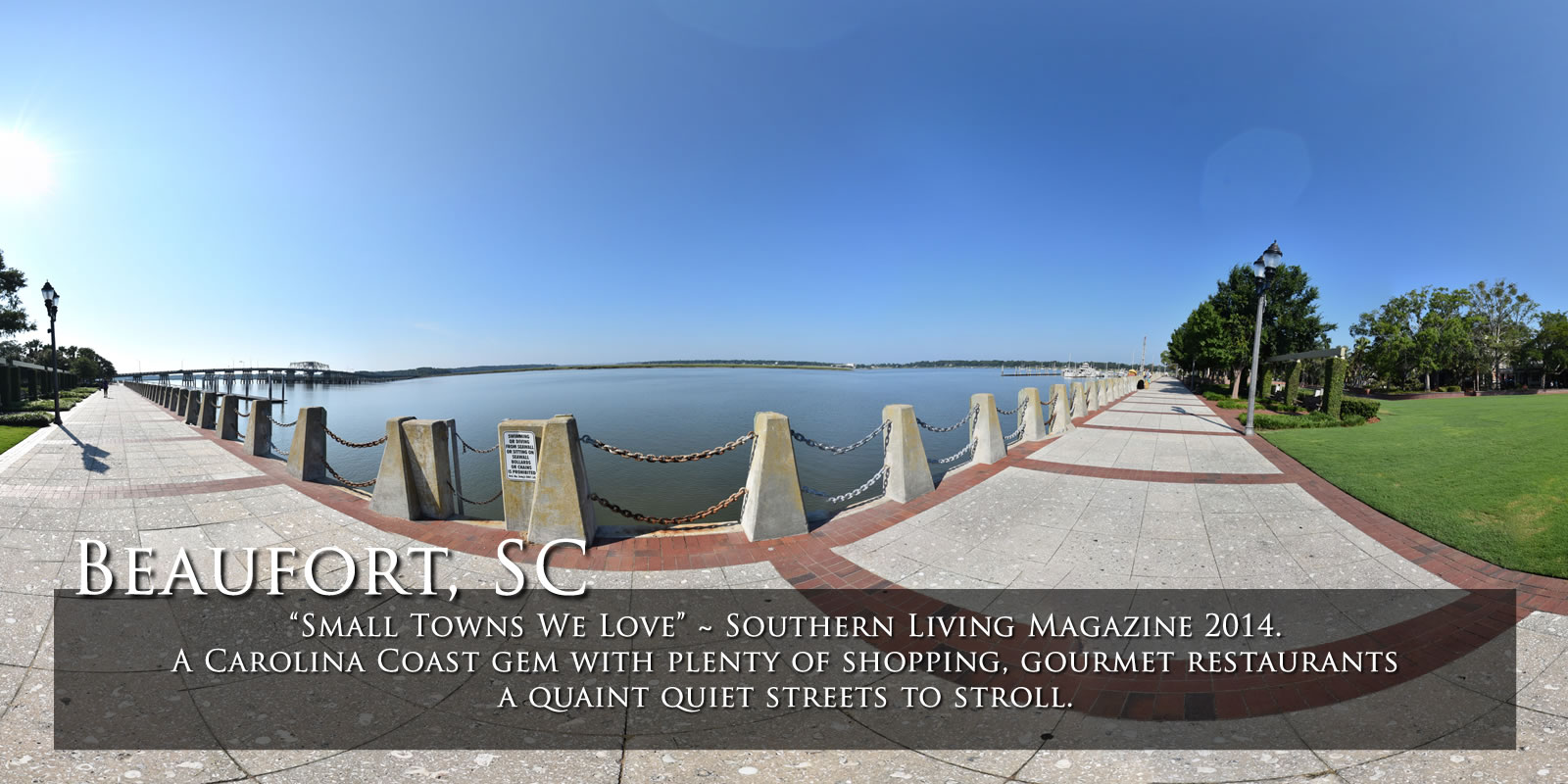 A Carolina Coast gem, Beaufort, South Carolina offers plenty of shopping, gourmet restaurants with a quaint quiet streets to stroll.
Downtown Beaufort SC Featured Merchants Tap on Merchant below to enjoy their Virtual Tour! Visit Beaufort SC "Small Towns We Love" ~ Southern [...]
Though there were murmurings that she was quietly secreted out of New York due to an international incident involving a certain ambassador at the United Nations, in truth, Lulu had simply run out [...]
Load More Posts
8. Cleveland, Mississippi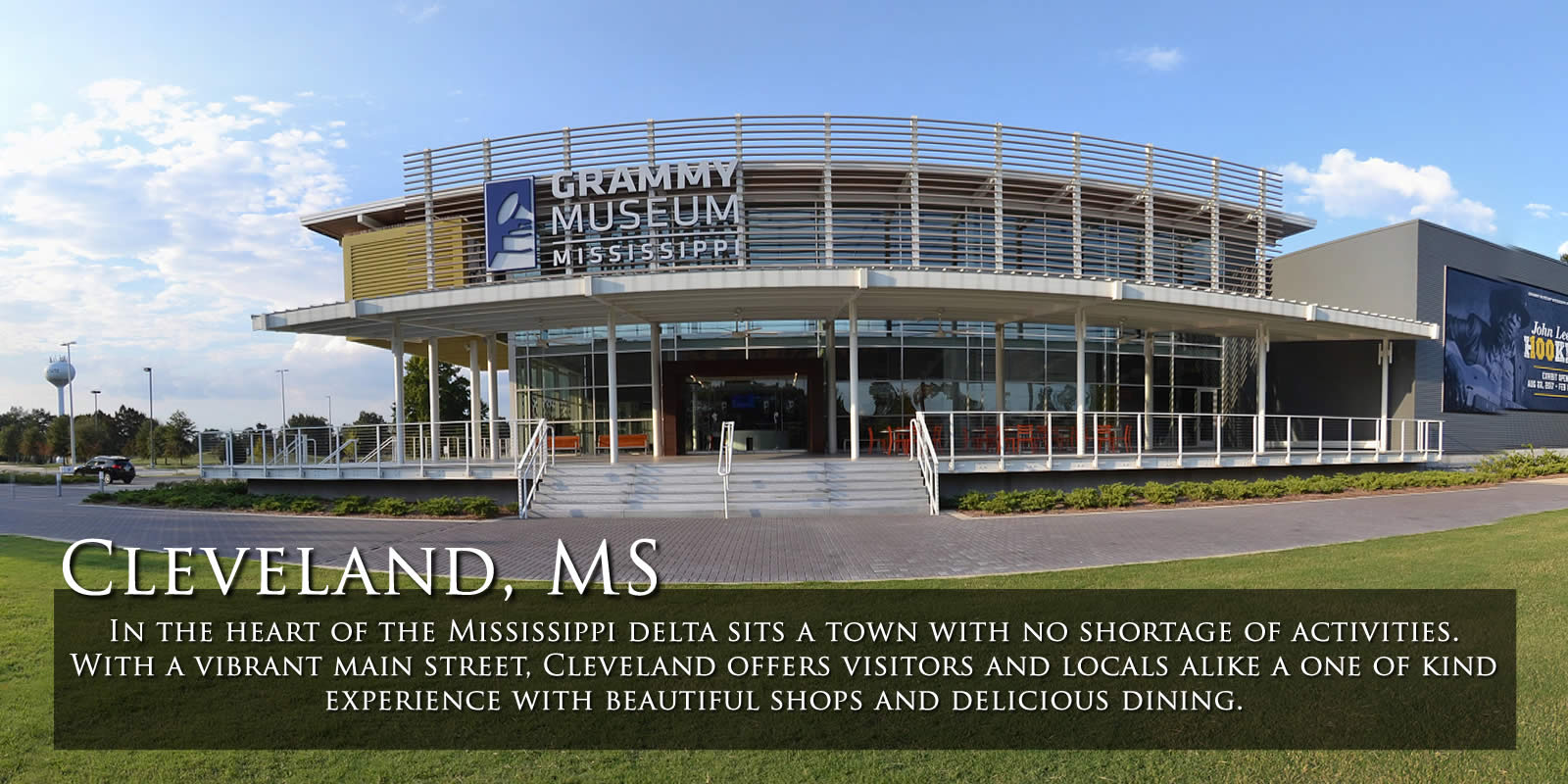 Downtown Cleveland MS
Abraham's Abrahams Men's & Women's Shop in Downtown Cleveland Mississippi Clothing by Polo Ralph Lauren, Southern Tide, Big Star Jeans, True Religion, Cole Haan, Ike Behar, Patagonia, The North Face and many more! [...]
Punkin Patch Baby, Boys and Girls, Tweens and Teens - It's a fun place to shop for children's clothes! 134 North Sharpe Avenue Cleveland, MS 38732 [...]
Downtown Cleveland MS   Cleveland Mississippi the home of the Delta Grammy Museum and the Delta Blues.  Find the best shopping, restaurants and things to do in Downtown Cleveland Mississippi with our virtual tours. Featured Merchants Tap on [...]
Cleveland Fresh is your one stop shop for all your floral, bakery and gift needs. Everyone, young or old, is welcome to come experience a way to "freshen" up their day. Start your [...]
The Wishing Well Boutique The Wishing Well Cleveland MS In 1987, young entrepreneurs, Susan Wiggins & Jo Parker purchased The Wishing Well in Shelby, Mississippi, Both were determined to start a retail business, [...]
Load More Posts
9. Waynesville, North Carolina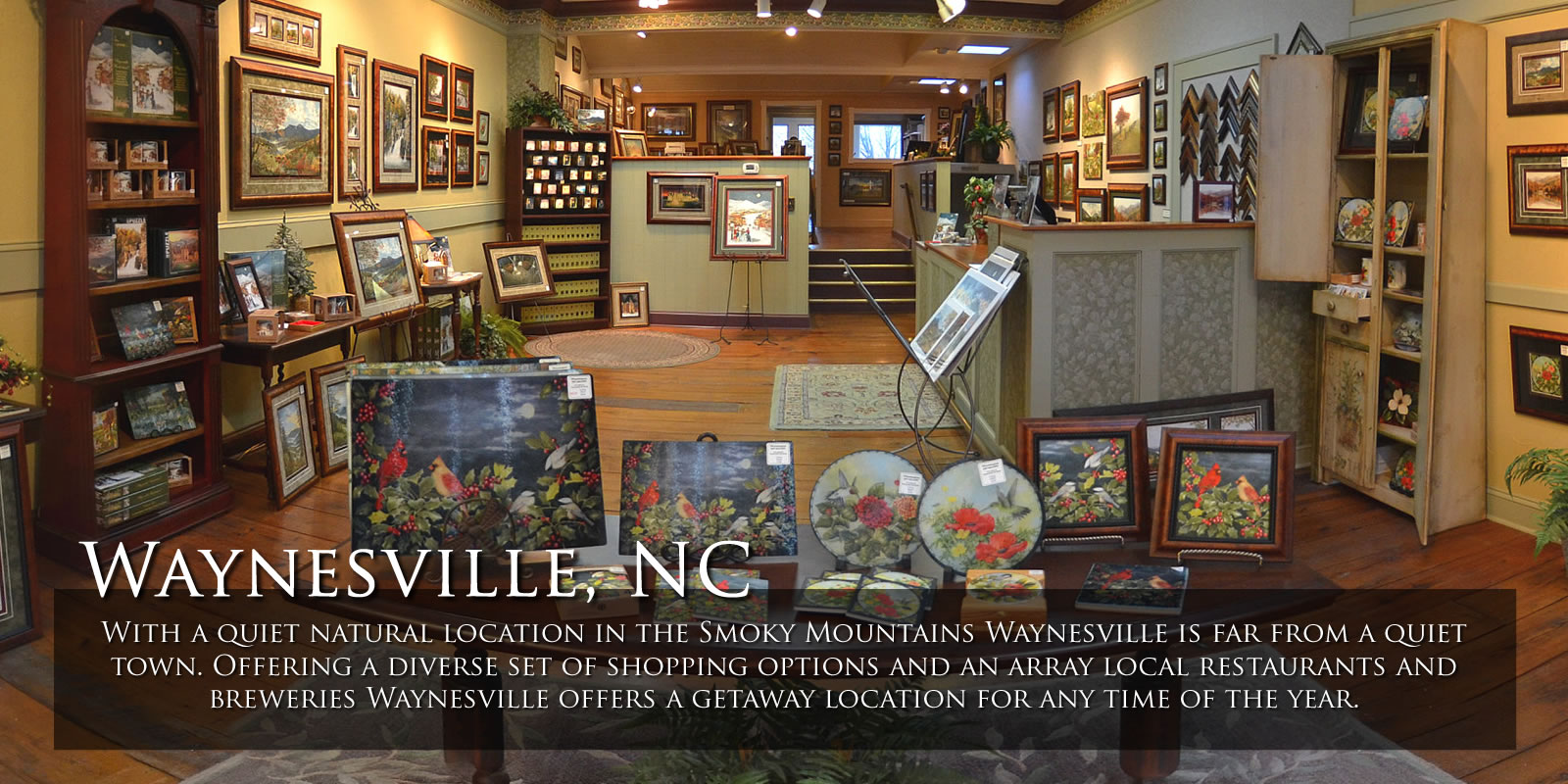 With a quiet natural location in the Smoky Mountains, Waynesville is far from a quiet town. Offering a diverse set of shopping options and an array local restaurants and breweries Waynesville offers a getaway location for any time of the year.
The philosophy behind Green Orchid Soap Co. is to help you find and keep confidence in your well-being. To enable you to find and encourage beauty from the inside out. Sometimes, that starts from [...]
Pleasant Places Pleasant Places Waynesville's Bird and Garden Supply Shop! Shop in a relaxed atmosphere in downtown's own wildbird supply. From seed, feeders and houses to garden accessories, we'll help you with your [...]
Logan's Gifts & Home Decor "Logan's Gifts and Home Decor is located in beautiful downtown Waynesville, NC. We offer a large and unique range of gifts, home decor and seasonal decorations. Stationary, bath [...]
Sutton & Sons Sutton and Sons antique shop is located near downtown Waynesville, North Carolina, in the foothills of the Great Smoky Mountains, and our commitment to preserving the culture and community of [...]
Spenceberry Antiques At Spenceberry Antiques, our one of a kind items keep customers coming back to discover what new pieces we have to offer. Our helpful staff are always on hand to point out new arrivals and [...]
Load More Posts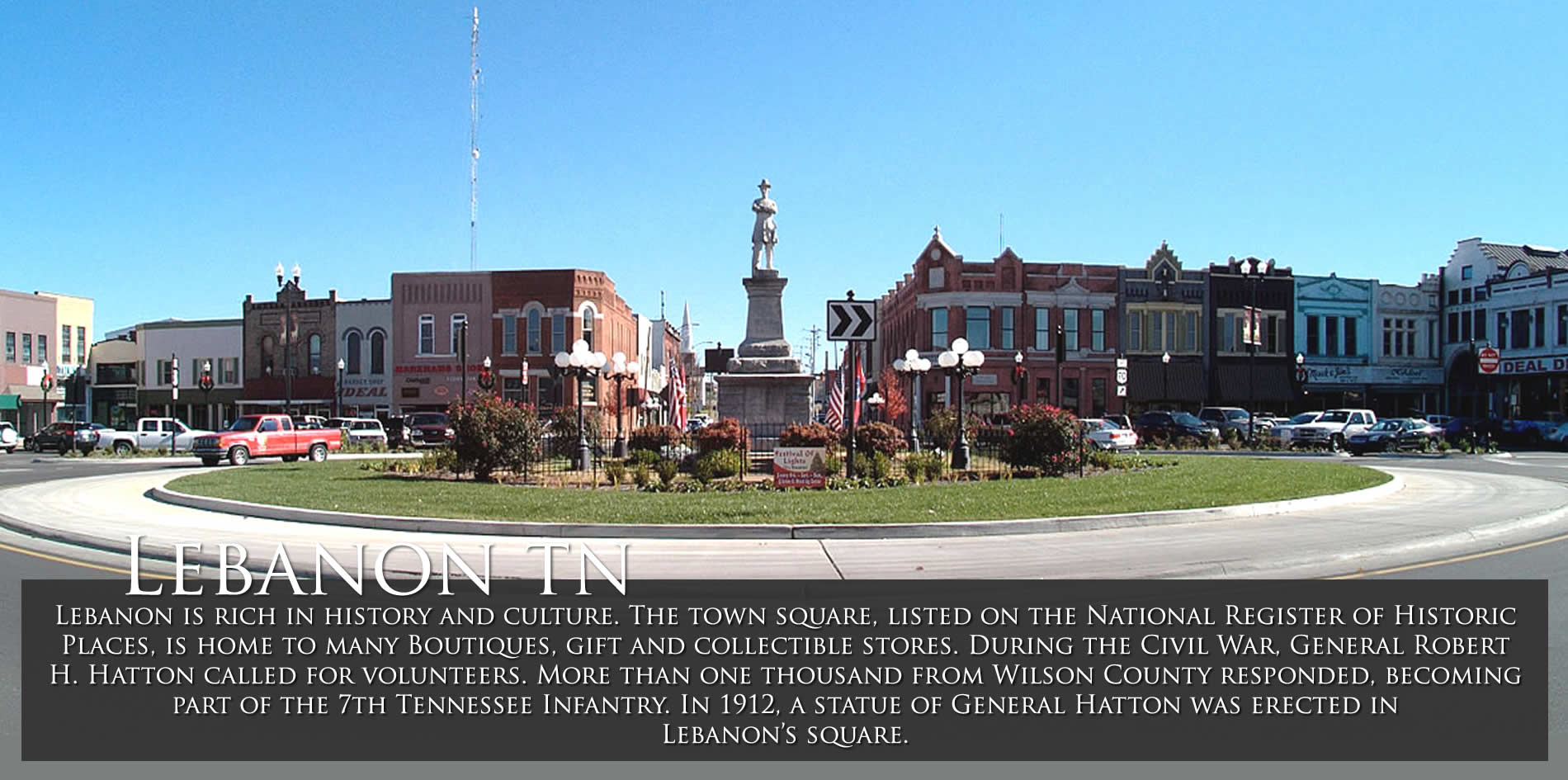 Shop Online Wilkie's Outfitters is a family owned business located in Lebanon, TN. We carry top brands of high quality, trusted products for the outdoor experience. Whether it's fishing, hiking, hunting, climbing, kayaking, or exploring [...]
  Poppie's Boutique, provides quality, vintage-inspired boutique clothing, accessories, and locally handmade goods and gifts to small towns across Middle Tennessee and the Upper Cumberland areas. Our retail products are featured in their [...]
Load More Posts
Other great destinations in the south worth mentioning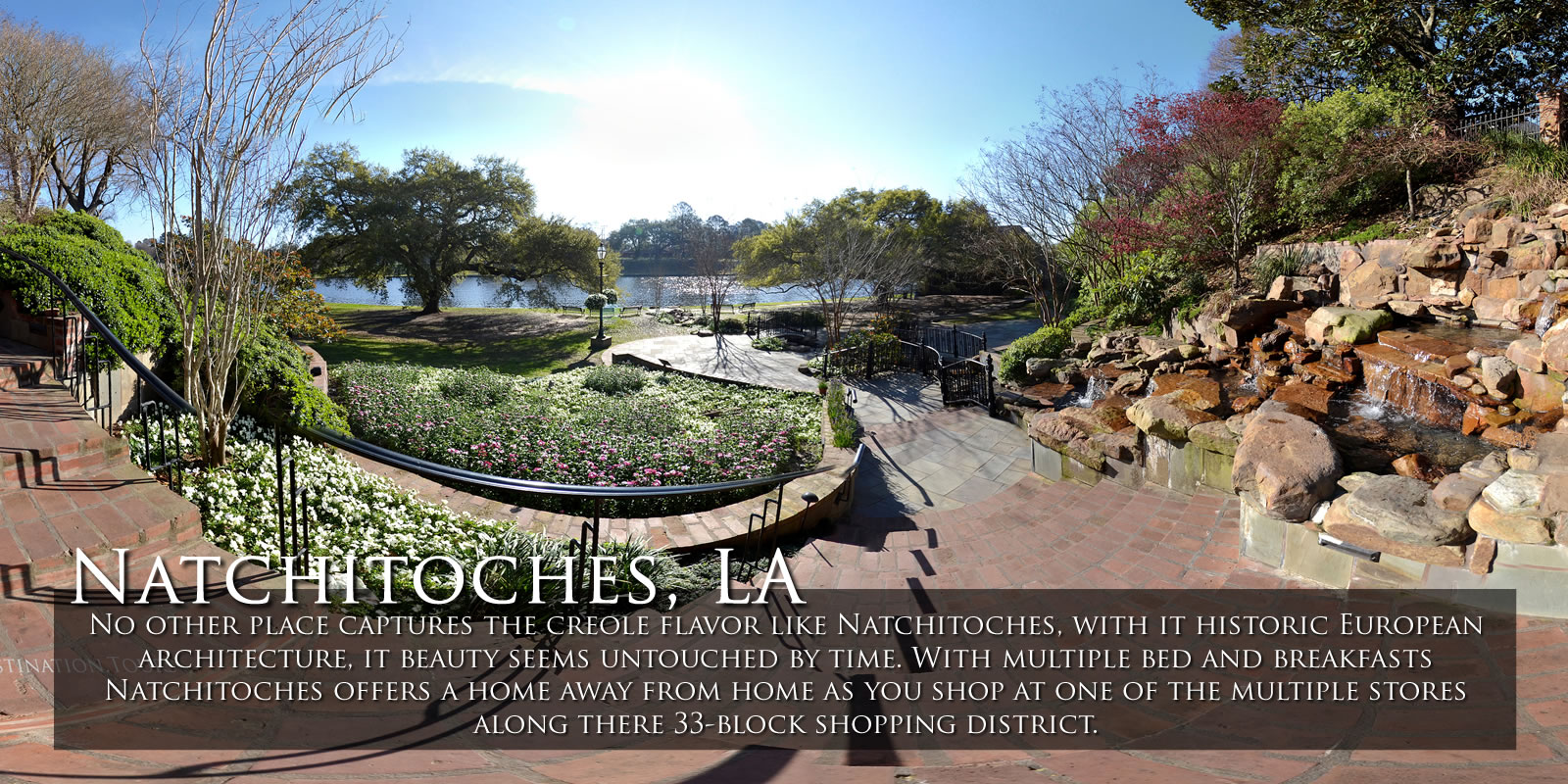 No other place captures the creole flavor like Natchitoches, with it historic European architecture, it beauty seems untouched by time. With multiple bed and breakfasts Natchitoches offers a home away from home as you shop at one of the multiple stores along there 33-block shopping district.
An idyllic retreat on Cane River Lake in the Natchitoches Historic District.  From beautifully appointed king-sized bedrooms complete with private baths, to a sumptuous gourmet breakfast, Jefferson House Bed & Breakfast is within walking [...]
Fort St. Jean Baptiste State Historic Site Natchitoches was founded by a French Canadian, Louis Antoine Juchereau de St. Denis, in 1714 while he was en route to Mexico from Mobile, Alabama, on [...]
Interiors & Gifts in the Heart of Downtown Natchitoches, LA. 746 Front Street Natchitoches, LA 71457 318-238-4373 HOURS: Tuesday - Saturday: 10 - 6 Sunday & Monday: Closed [...]
Cane River Candy Company is a family owned business located in the heart of historic downtown Natchitoches, Louisiana. Located at 760 Front Street we are a little shop with a lot to offer. Come [...]
Parc Natchitoches Parc Natchitoches Virtual Tour. 4515 University Pkwy Natchitoches, LA 71457 (318) 357-3892 Hours: Seasonal Hours - Please call for times. Our Website [...]
Load More Posts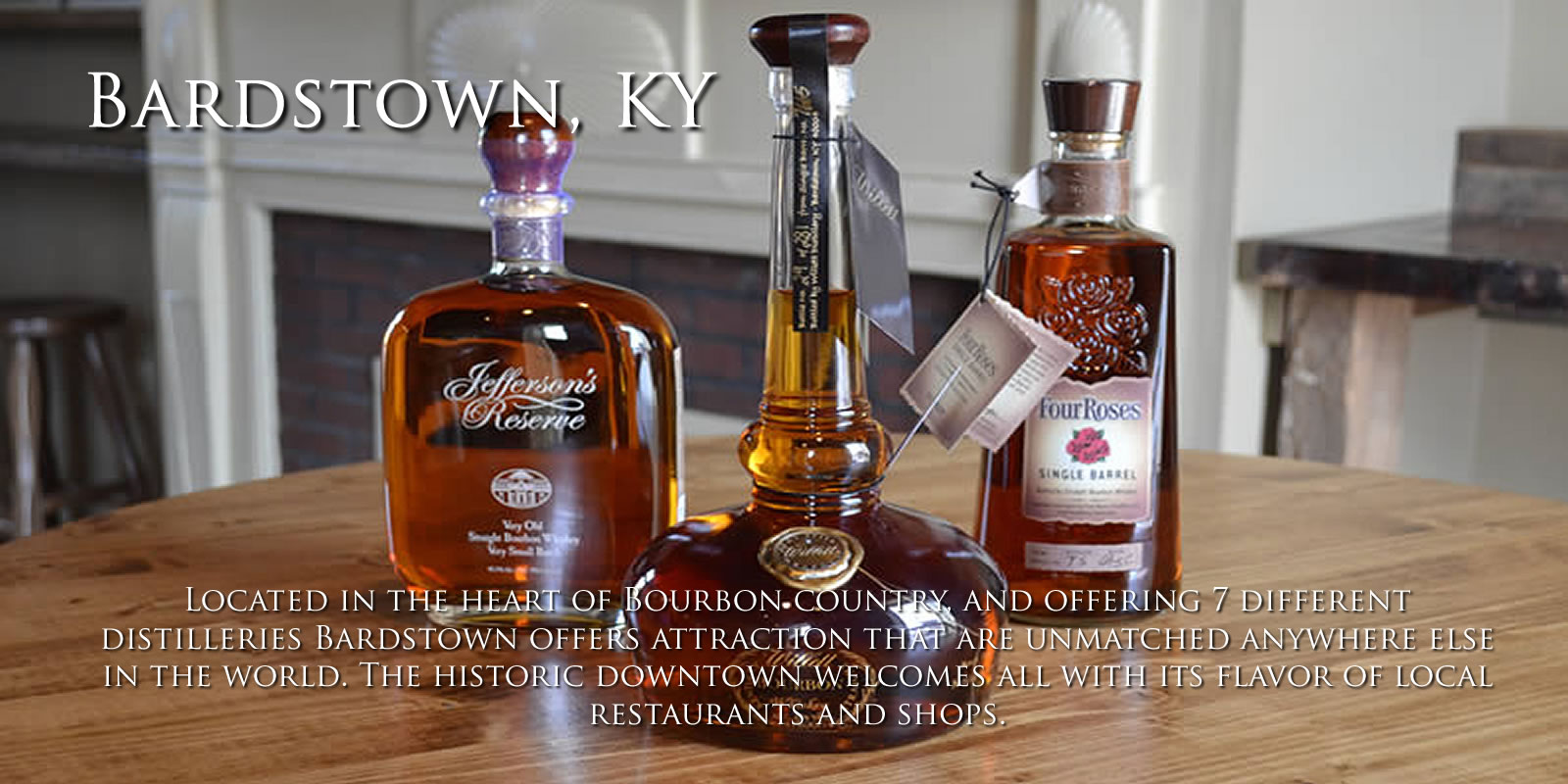 The Best Shopping in Bardstown KY Named "The Bourbon Capital of the World", Bardstown not only has some of the best distilleries, in it's downtown district , boasts some of the best local shopping in Kentucky. We invite you to explore some featured shops [...]
Load More Posts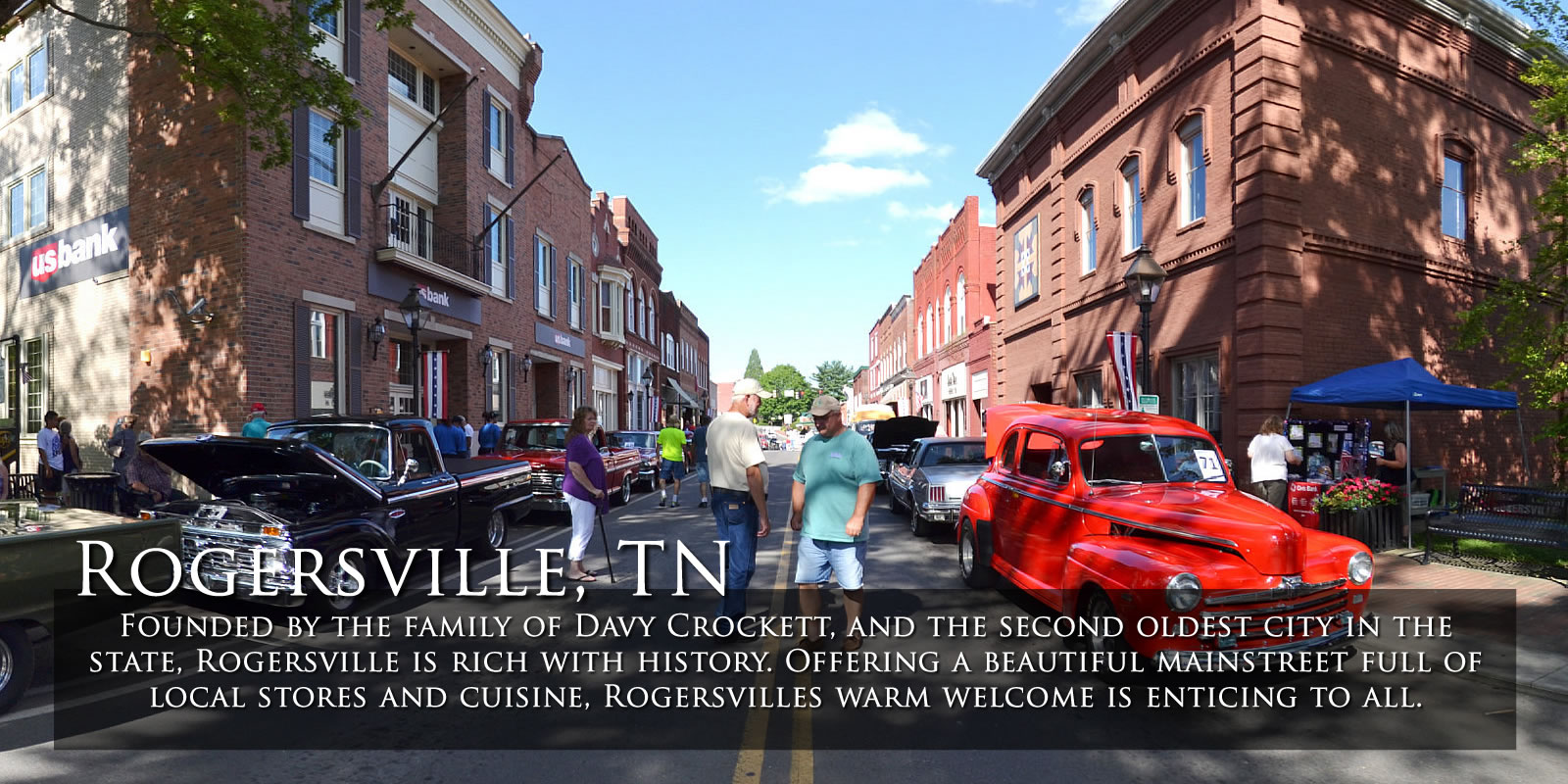 Mountain Star Mall The business has evolved from antiques being the primary business in the beginning to home decor, floral designs, gifts, gourmet products and home textiles being the essence of the business [...]
Amis Mill Eatery: Join us at the Historic Amis Grounds for Events, Great Food, Weddings, Tours and Our Visitor Center, all with wonderful views of our TN Mt's. THOMAS AMIS was born in Halifax, [...]
Tennessee Newspaper and Printing Museum In the year 1791, George Roulstone, the first printer to enter the State of Tennessee, took his press apart in Fayetteville, North Carolina, packed it on horses' back [...]
Red Dog on Main Taproom & Eatery Taproom and eatery. American flare with a unique flare of flavors and foods to create a fun family food experience. Ben McGrew/Randy [...]
Our friends decided to share their love for Arts and Crafts and formed Bee Blessed Studio. We will offer classes for all ages.  Opening September 5, 2020 211 S Depot [...]
Load More Posts