The Best Road Trips in the South for 2020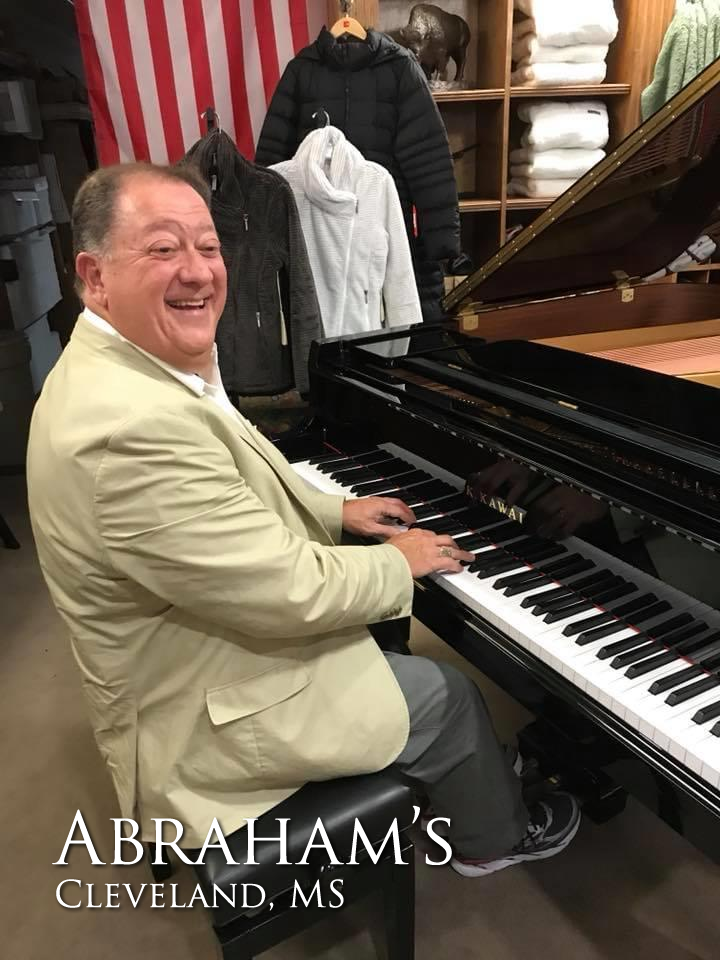 We have created a list of great destinations in the Southern United States that are an easy drive and great for weekend getaways offering one-of-a-kind shopping, local restaurants and fun attractions.
These Downtown Destinations offer safe shopping and dining options and because of their size typically have less people strolling thru their streets and shops.
 Ocean Springs, Mississippi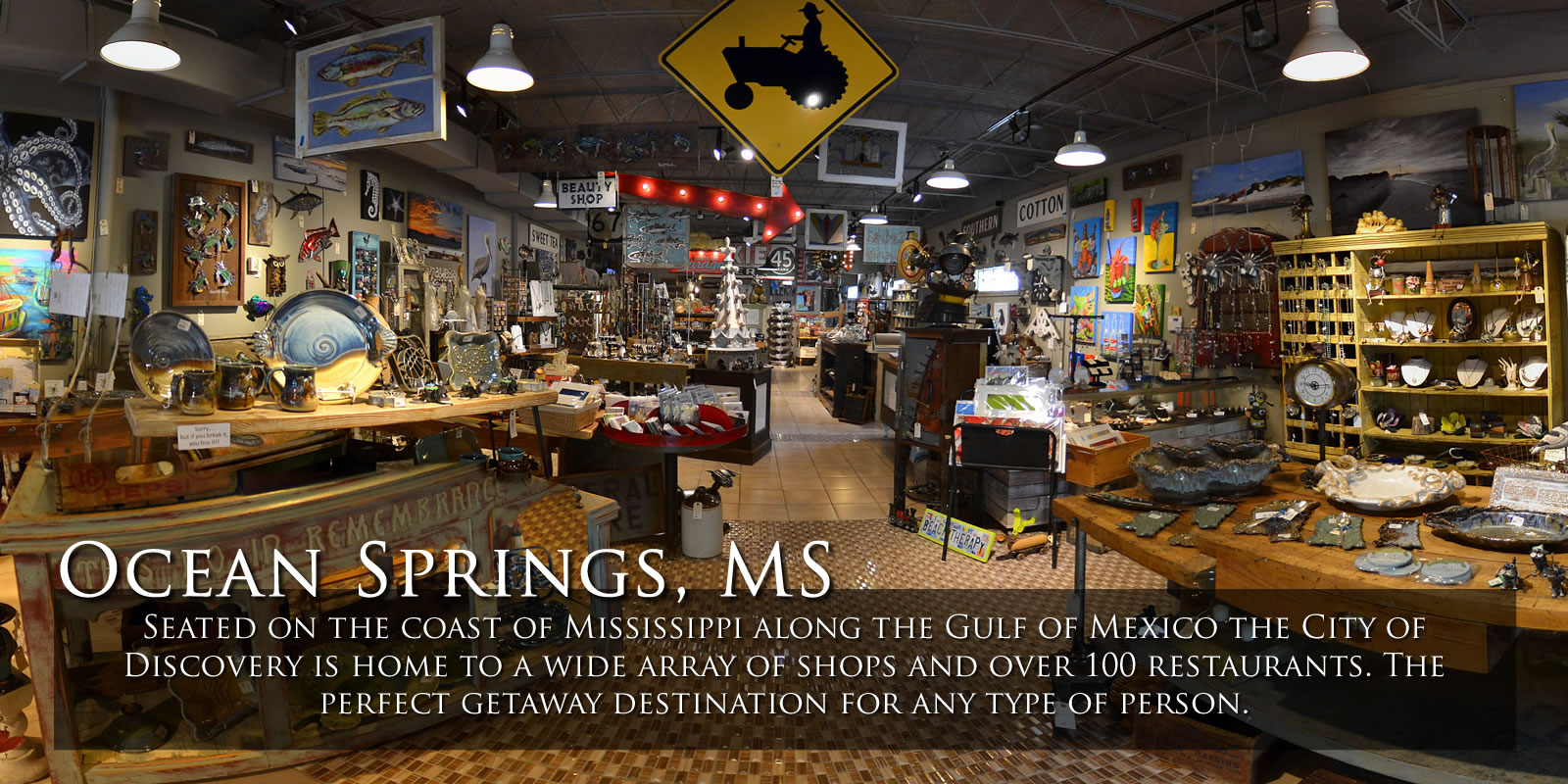 Seated on the coast of Mississippi along the Gulf of Mexico the City of Discovery is home to a wide array of shops and over 100 restaurants.
The perfect getaway destination for any type of person.
Downtown Ocean Springs MS VIRTUAL TOURS - Downtown Ocean Springs MS Shopping Restaurants and More. Virtual Tour of Ocean Springs presented by the Ocean Springs Chamber of Commerce and Main Street. Featured Merchants Tap on Merchant below [...]
Load More Posts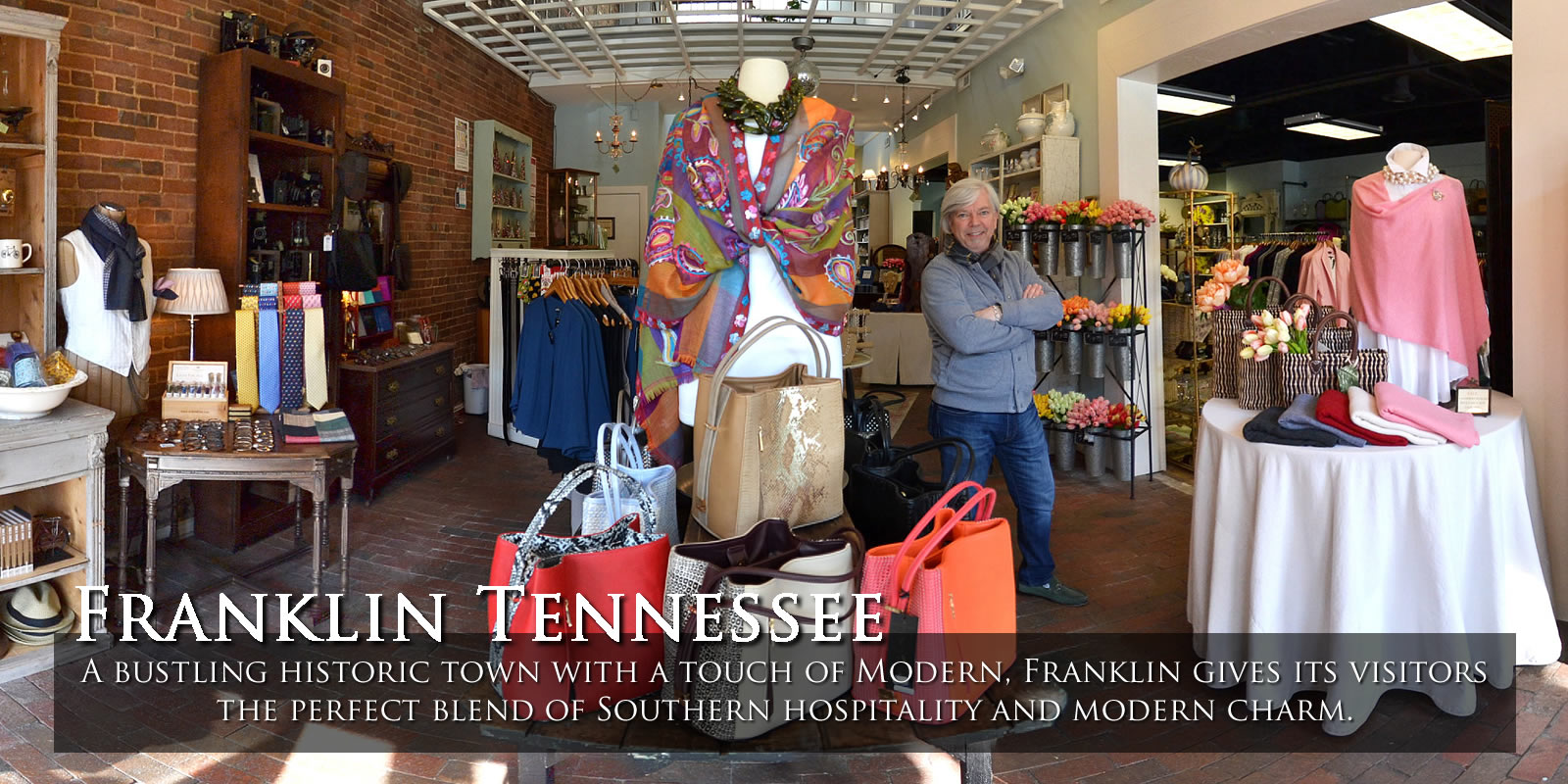 A bustling historic town with a touch of Modern, Franklin gives its visitors the perfect blend of Southern hospitality and modern charm.
Home Furnishings, Beautiful Gifts, Baby Gifts, Jewelry and More! 2181 Hillsboro Road Franklin, TN 37069 615-538-6053 Monday - Saturday: 9 - 5 Our Facebook [...]
Heirloom Shop Downtown Franklin Tennessee Beautiful Gifts is what you will find for any occassion at The Heirloom Shop in Downtown Franklin. Christopher Radko Old World Ornaments Cotton Colors Happy Everything Faceplant Dreams [...]
Winchester Antique Mall Franklin TN - What We Offer: antiques in franklin, antique mall franklin tn, franklin tn shops, antiques, shop franklin tn, garden accents, wrought iron antiques, architectural [...]
Upholstered furniture, rugs, art, framed art, lighting, ladies apparel, jewlery, gift items, home accessories, antique finds, throw pillows, prepackages food products, candles, florals, lamps, and more! 301 Lewisburg Avenue [...]
Savory Spice Shop is a collection of locally owned and operated community spice shops offering the highest quality and greatest selection of more than 400 freshly ground herbs and spices and 170 hand-crafted [...]
Downtown Franklin TN VIRTUAL TOURS - Downtown Franklin Tennessee Shopping Restaurants Lodging and More Presented by Franklin Heritage Foundation. Downtown Franklin, Tennessee is a vibrant blend of historic preservation and modern sophistication. Just 14 miles from Nashville, you'll find an oasis of Southern hospitality [...]
Load More Posts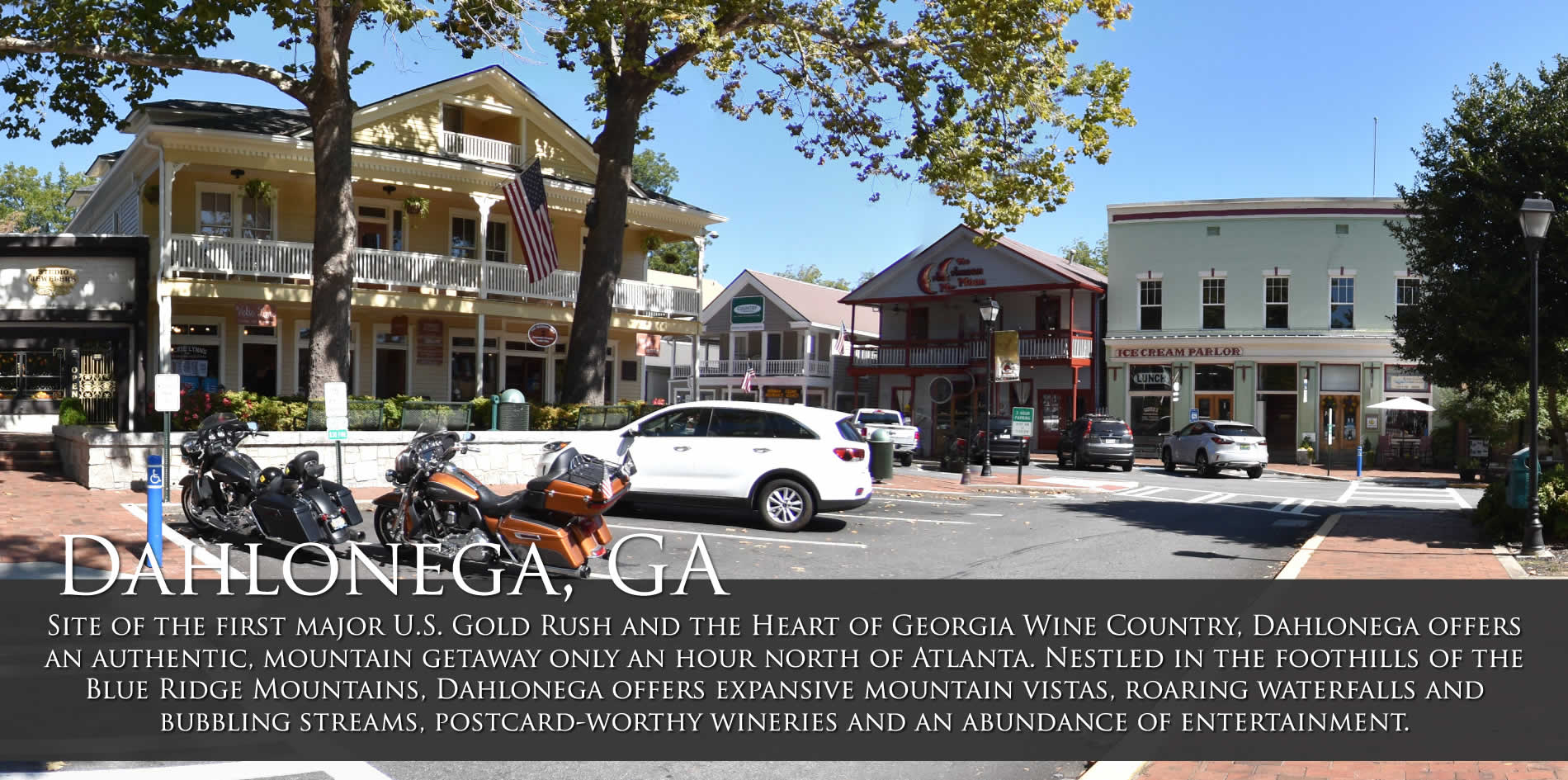 Site of the first major U.S. Gold Rush and the Heart of Georgia Wine Country, Dahlonega offers an authentic, mountain getaway only an hour north of Atlanta. Nestled in the foothills of the Blue Ridge Mountains, Dahlonega offers expansive mountain vistas, roaring waterfalls and bubbling streams, postcard-worthy wineries and an abundance of entertainment.
Dahlonega gift shop Cranberry Corners proudly creates custom gift baskets and more in a historic North Georgia's gift shop that's located on the town's quaint square. In fact, our building used to be [...]
Capers On The Square Virtual Tour Located in the North Georgia Mountains town of Dahlonega, Capers on the Square is a purveyor of fine Mediterranean dining and Craft Cocktails. [...]
Holly Theatre The historic Holly Theatre celebrated seventy years of operations and 25 years as community theatre in the fall of 2018. Continuous operation in its early years and neglect of the 1948 [...]
Giggle Monkey Toys Virtual Tour Giggle Monkey Toys is the place to find quality toys, games, puzzles, and books for kids of all ages.  We stock classic games and toys as well as [...]
Historic Dahlonega Shuttle & Trading Post WITH LOVE FOR OUR BEAUTIFUL HISTORIC SQUARE, WE PROUDLY LAUNCH DAHLONEGA'S FIRST SHUTTLE SERVICE! RIDE FREE WITH US FROM THE OUTER PARKING LOTS INTO THE SQUARE. ENJOY [...]
Carriage House Shoppes While in Downtown Dahlonega, make sure to drop-by Carriage House Shoppes.  Our shops include: Taste, a wine tasting shop with a wide selection of wines. You-nique, a local jewelry store [...]
Dahlonega Visitors Center Dahlonega has a reputation for being filled with friendly, helpful folks, and there's nowhere better than our Visitors Center to experience that for yourself. Our information specialists and volunteers will [...]
Southern Soles Footwear & Fineries Southern Soles has one goal in mind – bringing unique, quality products together that have a timeless, classic style. Currently we feature Ariat boots, SlideBelts, Original Grain watches [...]
Yellow Daisy B&B is conveniently located 2 blocks (a 5-minute walk) from Downtown Dahlonega. We are the perfect place to "come home" to after a day of wine tasting, hiking, sightseeing or shopping [...]
Load More Posts
4. Black Mountain, North Carolina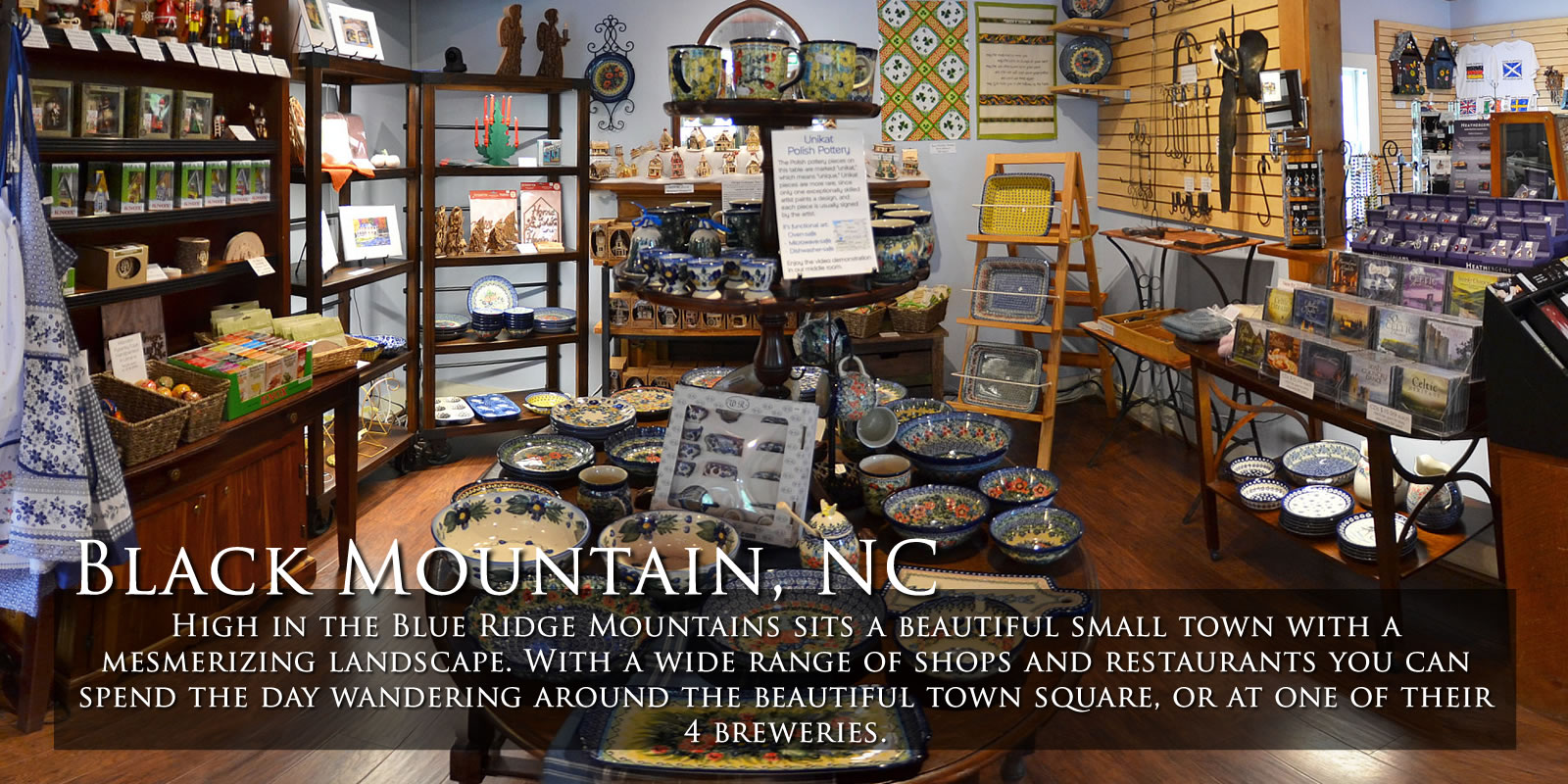 High in the Blue Ridge Mountains sits a beautiful small town with a mesmerizing landscape. Black Mountain town square has a wide range of shops and restaurants
you can spend the day wandering around.
A family owned and operated restaurant serving Black Mountain since 1990, we offer mouthwatering fresh pizza, pasta, subs, salads, and a choice beer and wine selection.  All of our sauces, dough, meatballs, hummus, [...]
A gracious Bed and Breakfast in a restored 1915 Victorian home. Open year-round, the Inn now features five spacious guest rooms and two large premium rooms, all with private baths. Guests are served [...]
Premier destination shop dressed in 100 percent reclaimed materials offering regional handcrafted gifts, home and garden decor,  jewelry and hand poured, soy candles. The Dancing Dragonfly features a gallery of fine canvas and [...]
C. W. Moose is home to some the most unique, interesting and absolutely "amoosing" products available today. There is too "moose" to mention. Some of what you can find, T-Shirts,  Fun Apparel, Silver [...]
Mountain Me in Downtown Black Mountain is a specialty Gift shop, carrying candles, bath , home decor, t-shirts, jewelry and Gifts for the Good Life; everything mountain. 114 W [...]
Load More Posts
5. Bryson City, North Carolina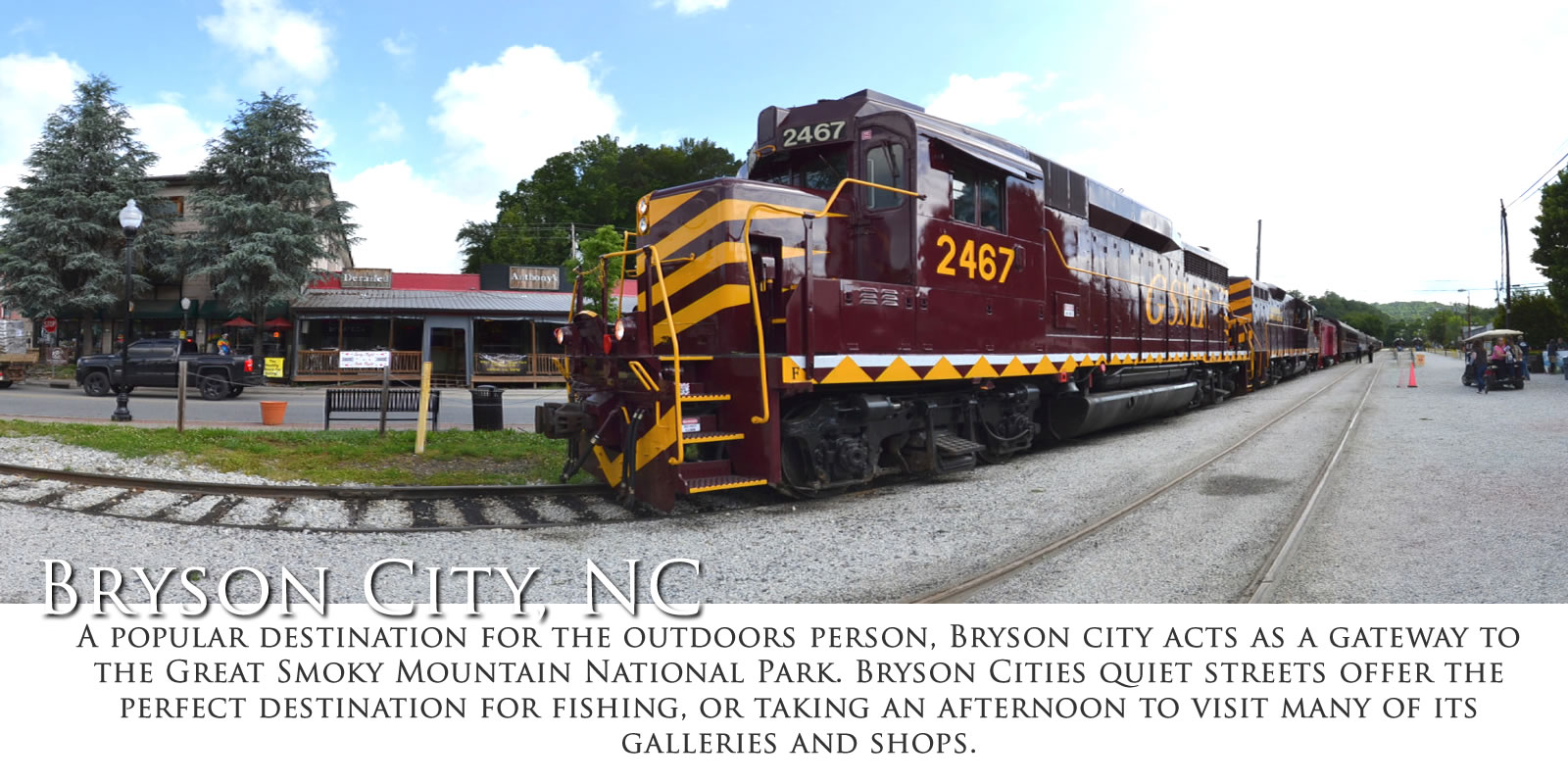 Railway Platform and Depot: Train Museum: Gift Shop: With 53 miles of track, two tunnels and 25 bridges, the Great Smoky Mountains Railroad will take you [...]
Through exhibits and videos you'll learn about legendary "Stream Blazers," the evolution of rods and reels, basic knots, fly-tying, types of gear, types of game fish, regional fishing waters, and the history of fly [...]
The Calhoun House Inn & Suites has been a Bryson City, NC landmark for almost a century. It opened in 1920 as "a new concrete building, fire proof with electric lights and free baths." While [...]
Fryemont Inn Downtown Bryson City From the moment you enter the historic Fryemont Inn you will feel transported back in time to the warmth and friendly charm of a rustic Adirondack mountain lodge [...]
The McKinley Edwards Inn is located on Schoolhouse Hill, is located on Schoolhouse Hill, overlooking Bryson City with a view of the Great Smoky Mountains. The Inn offers pet-friendly, upscale boutique hotel lodging [...]
Southbound Marketplace & Mobile Boutique Southbound Marketplace & Mobile Boutique in the Heart of Bryson City offers gifts, jewelry, specialty candles, lotions and cute fashions for women. 261 Everett [...]
Load More Posts
6. Collierville, Tennessee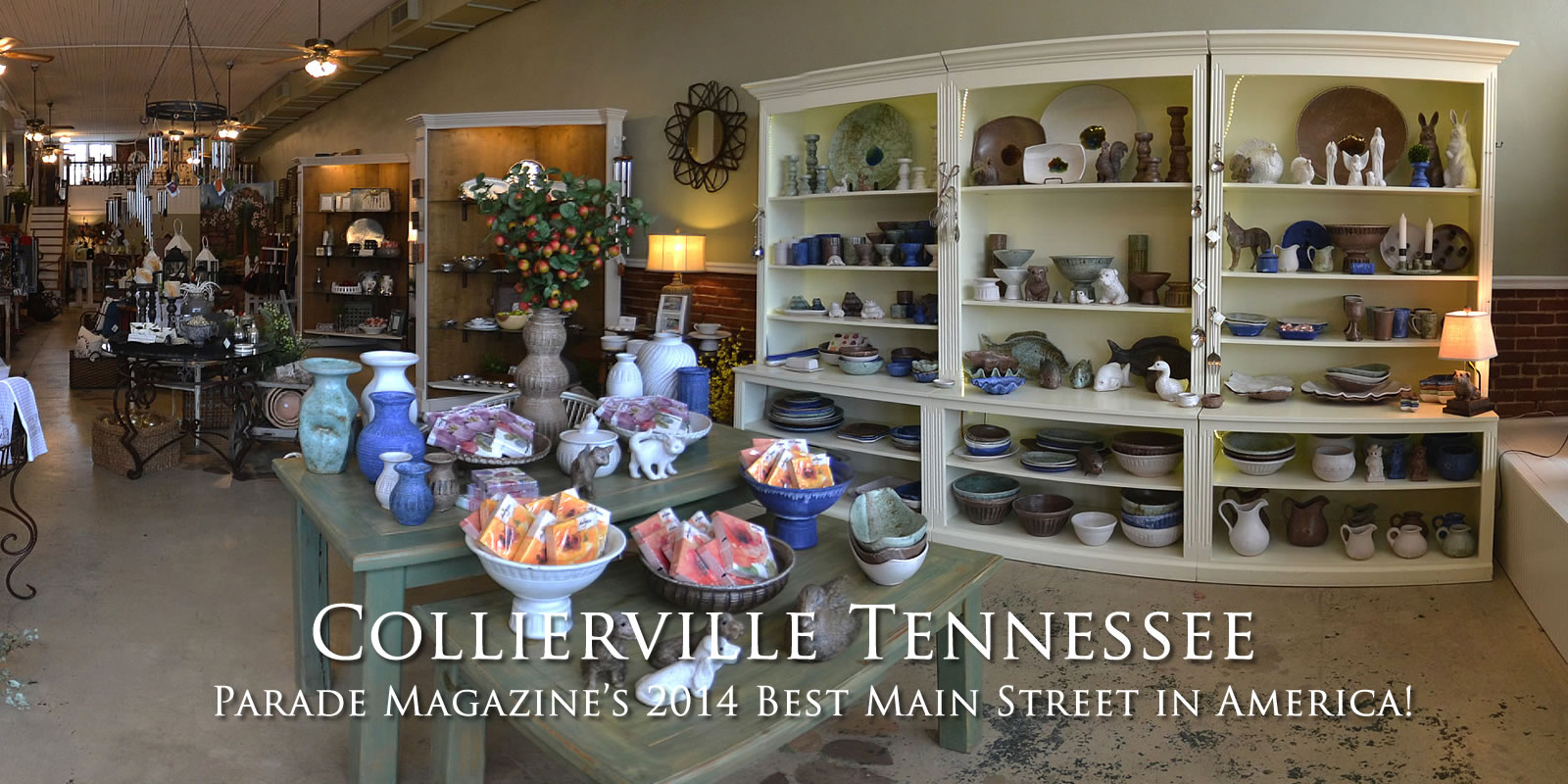 Since opening the doors in July of 1999, The Brooks Collection goes to market with you in mind. By selecting unique and collectible treasures, we feature distinctive gifts, accessories, furnishings and accents for [...]
Hewlett & Dunn strives to provide you with a shopping experience that leaves you completely satisfied. Located at 111 N. Center Street on the Historic Town Square in Collierville, Tenn., since 1961, our [...]
Since 1979, John Green has worked as a real estate agent in the greater Memphis area. Even from the beginning of his career, John was dedicated to top customer service and ensuring that all [...]
Situated in Collierville's Historic Downtown, the Morton Museum invites visitors to explore Collierville's rich heritage. Permanent and changing exhibitions engage friends, families, and children in interactive learning opportunities. The Visitor Center offers [...]
We now offer eGift Cards! They're an easy, just select the amount, add a special note, then send by email or text.  Create Your Custom eGift Card Come browse our [...]
Top of the Green Event Venue located at the top of John Green & Company Realtors new downtown Collierville building offers great views of the Historic Collierville Square. 50 North [...]
Load More Posts
7. Beaufort, South Carolina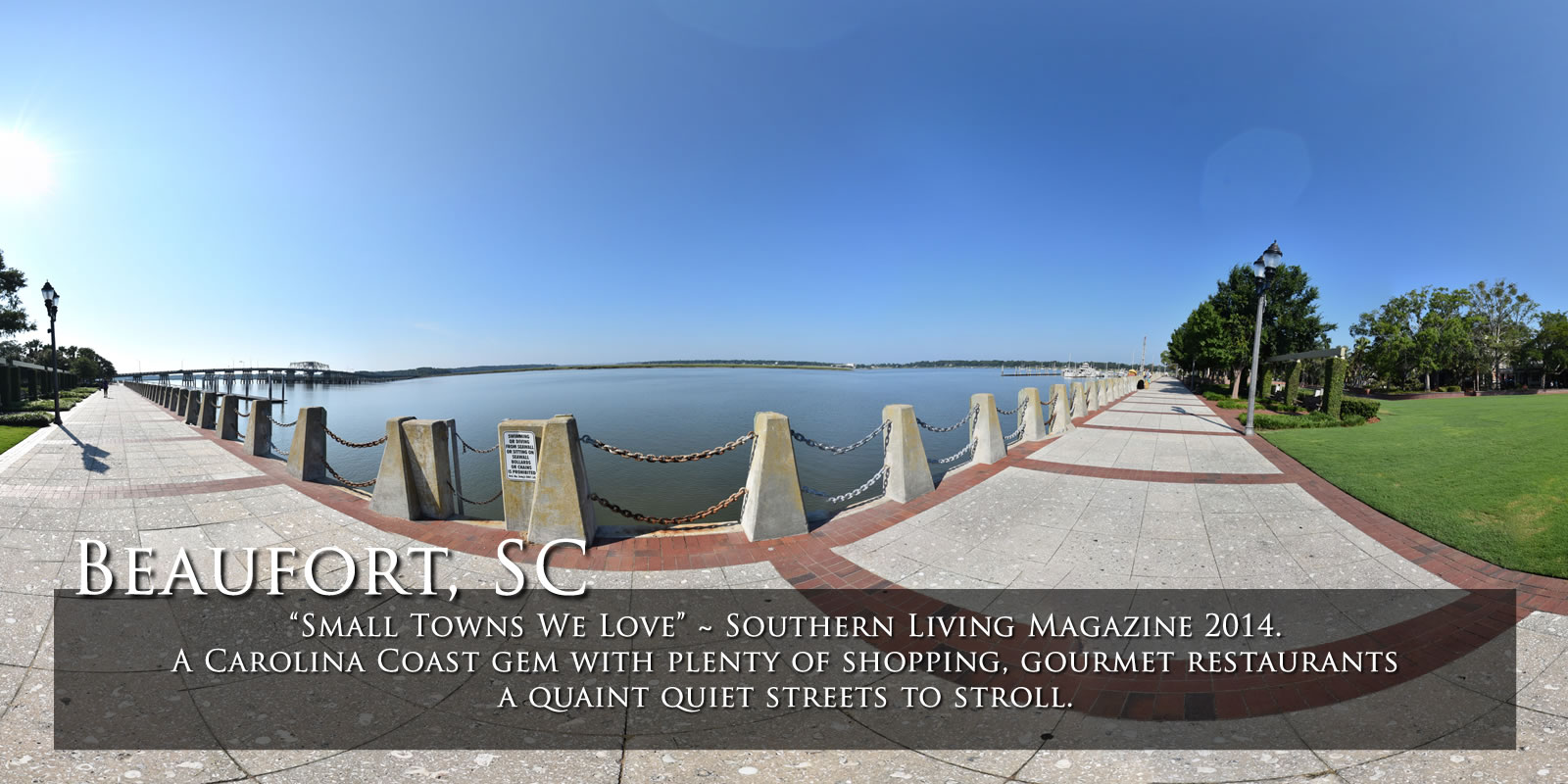 A Carolina Coast gem, Beaufort, South Carolina offers plenty of shopping, gourmet restaurants with a quaint quiet streets to stroll.
Thibault Gallery Thibault Gallery is a haven for talented artists to showcase their art, as well as an attraction for tourists and locals alike. Here you will find original art in a variety [...]
Beaufort Emporium offers gifts, souvenirs, dry goods, women's fashions, art, quilts and much more. Come visit us in Downtown Beaufort, South Carolina. [...]
Downtown Beaufort SC Featured Merchants Tap on Merchant below to enjoy their Virtual Tour! Visit Beaufort SC "Small Towns We Love" ~ Southern [...]
Load More Posts
8. Cleveland, Mississippi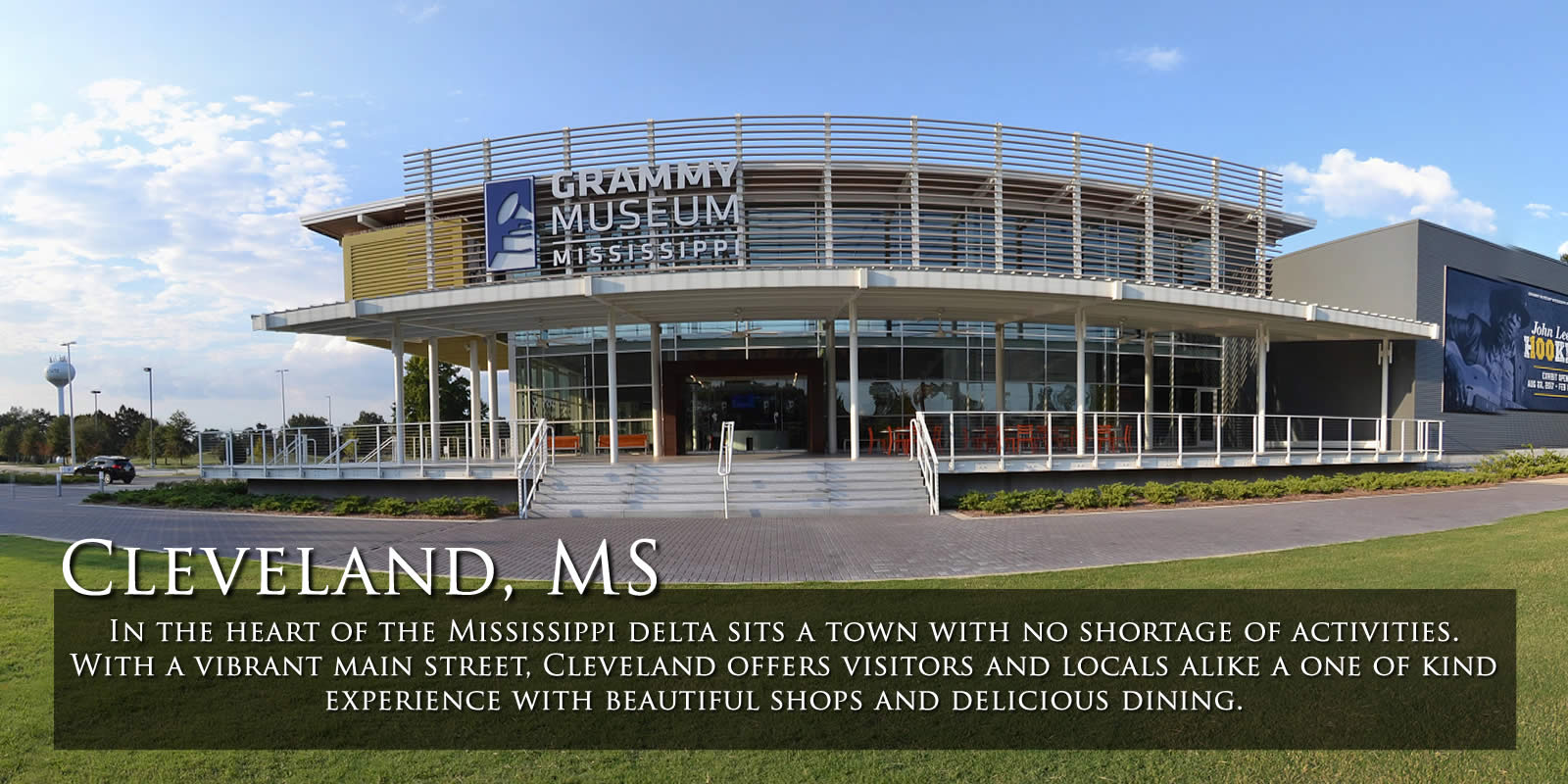 Downtown Cleveland MS
Cleveland Fresh is your one stop shop for all your floral, bakery and gift needs. Everyone, young or old, is welcome to come experience a way to "freshen" up their day. Start your [...]
Downtown Cleveland MS   Cleveland Mississippi the home of the Delta Grammy Museum and the Delta Blues.  Find the best shopping, restaurants and things to do in Downtown Cleveland Mississippi with our virtual tours. Featured Merchants Tap [...]
Neysa's Fireside Shop Welcome to Neysa's - a Delta tradition since 1988 - located in the heart of Cleveland's bustling Sharpe Street, housed in Clemmie Collins original Fireside Shop.  Neysa's has continued Clemmie's [...]
Abraham's Abrahams Men's & Women's Shop in Downtown Cleveland Mississippi Clothing by Polo Ralph Lauren, Southern Tide, Big Star Jeans, True Religion, Cole Haan, Ike Behar, Patagonia, The North Face and many more! [...]
Downtown Cleveland MS Jewelry store offering custom bridal rings and engagement rings, local jewelry and watches. 104 North Sharpe Avenue Cleveland, MS [...]
Load More Posts
9. Waynesville, North Carolina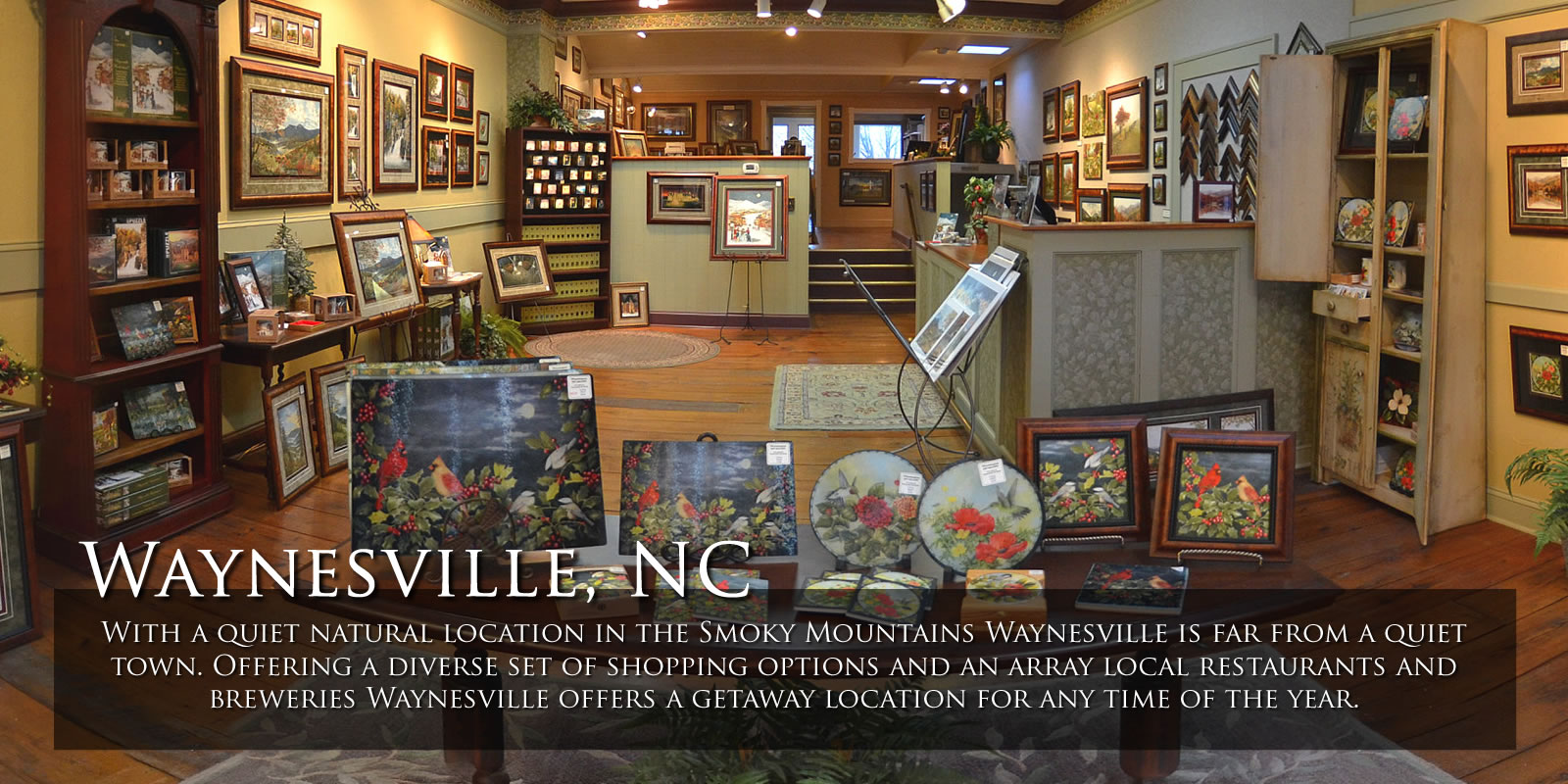 With a quiet natural location in the Smoky Mountains, Waynesville is far from a quiet town. Offering a diverse set of shopping options and an array local restaurants and breweries Waynesville offers a getaway location for any time of the year.
Oak Park Inn - Step back in time, where old-fashioned, friendly service welcomes you to our mountain town. Located in beautiful downtown Waynesville, North Carolina, we are sure you will enjoy our convenient [...]
Third Bay Filling Station My Great Grandfather opened this Service Station in 1928. Starting in 2018 we have been renovating the old service & gas station to become our Corner Station Olive Oil [...]
Flawsome New & Preloved We are a sister store to Pocketsaver, also located in Waynesville. Formerly called Fifi's Consignment, we are a ladies apparel and accessories store offering new and pre-loved items. We [...]
T. Pennington Gallery Teresa Pennington is a self-taught colored pencil artist with a talent she says is God-given. Often spending as much as four months on one drawing, she meticulously renders the scenery, [...]
Logan's Gifts & Home Decor "Logan's Gifts and Home Decor is located in beautiful downtown Waynesville, NC. We offer a large and unique range of gifts, home decor and seasonal decorations. Stationary, bath [...]
Fine furniture, bedding, carpeting, interior design, appliances and more! We are a home town, family owned business. Our store has been in Waynesville for over 100 years and we have offered the same [...]
Load More Posts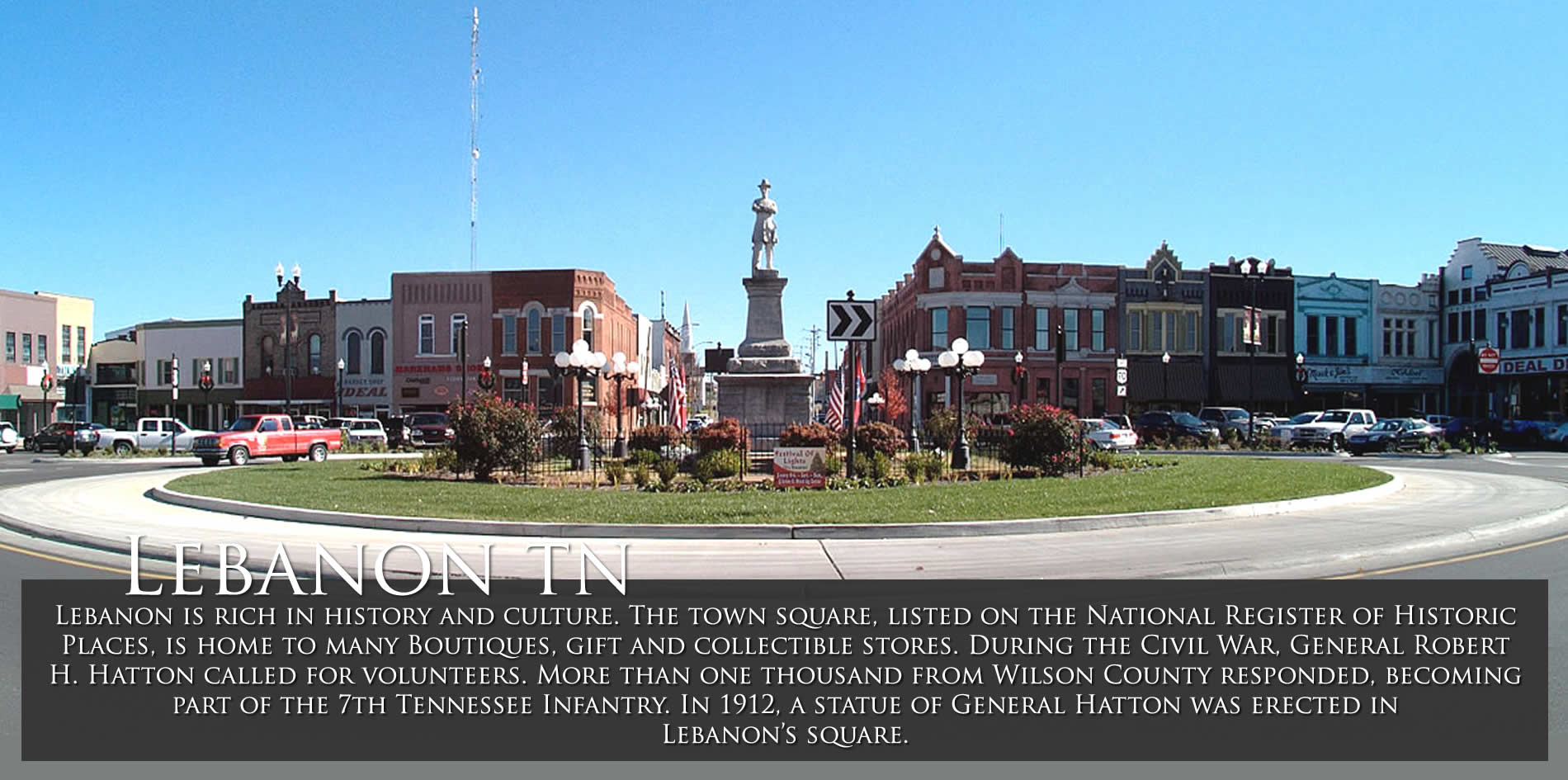 Based in Lebanon, Tennessee, Eden's Edge Boutique offers bohemian and chíc styles for women and children.  We carry many one of a kind pieces at a very limited quantity to keep you in [...]
Urban Mills Lebanon Do you happen to be looking for a cute new outfit or to personalize items with your logo? Take a moment to step out of the ordinary when you visit Urban [...]
Facebook Online Shop Dreams Boutique is on the Public Square in Lebanon, TN. Dreams is a Women's Active Wear, Lounge Wear, Intimates, and Trendy Apparel store. We offer specialty fit bras, lounge wear, [...]
Shop Online Iddy and Oscars. Be the change. So many of us want to see change in our world and So often times we hear the quote by Gandhi "be [...]
Square Market is a shopping utopia with a fresh mix of unique furniture and home décor items including local food products and specialty gifts! Family-owned and -operated, we are experts in customer service taking great pride [...]
Downtown Lebanon TN Featured Merchants Tap on Merchant below to enjoy their Virtual Tour! Downtown Lebanon Tennessee Shopping Restaurants and More Virtual Tours.
Load More Posts
Other great destinations in the south worth mentioning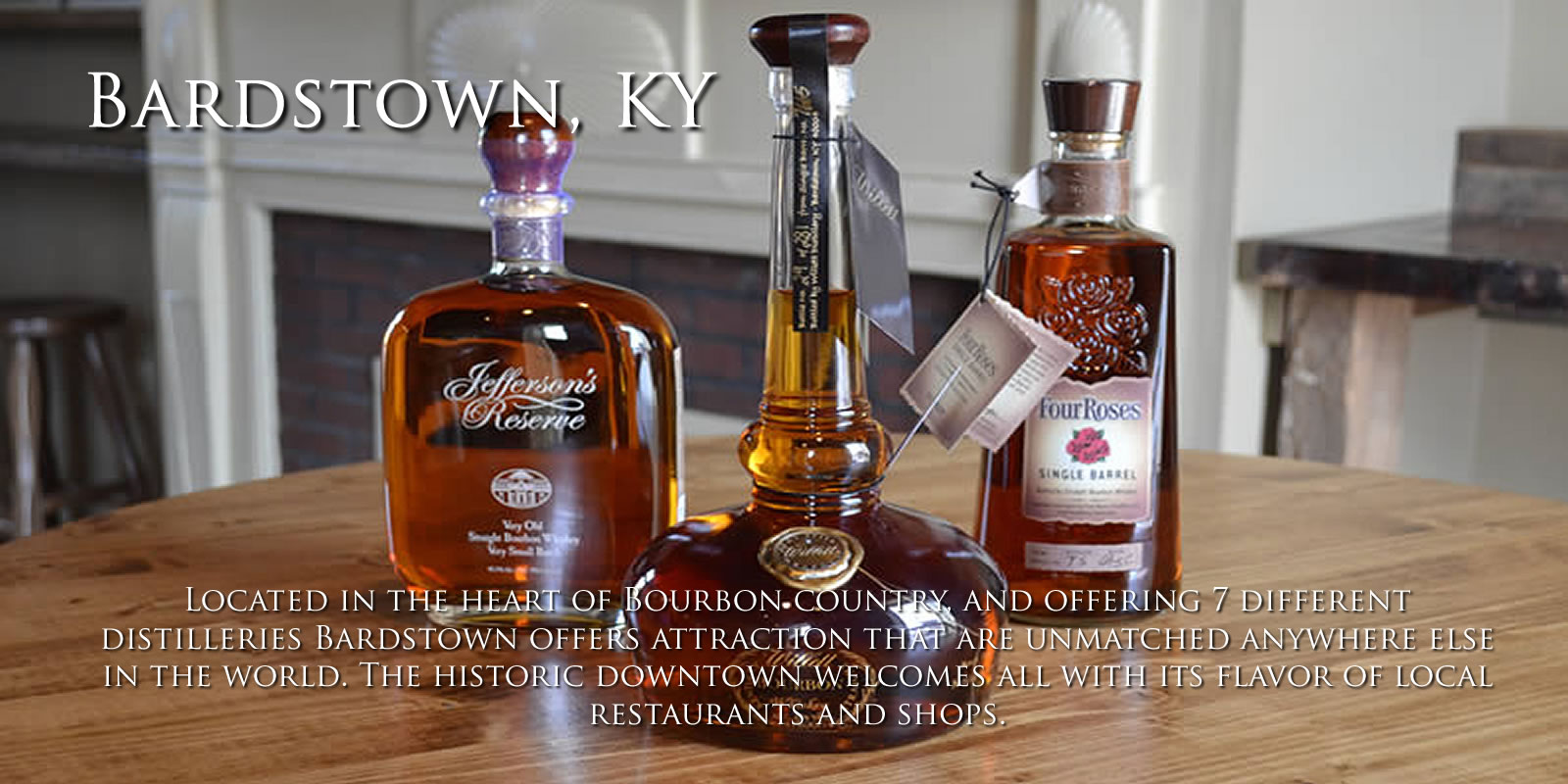 Old Talbott Tavern Bed & Breakfast with Restaurant and Bourbon Bar in Downtown Bardstown KY and our New Addition to our facilities The Talbott Inn. [...]
Gartland's Art Sales and Custom Framing Gartland's Art Sales Bardstown KY, a unique one-of-kind family owned business, has continued to serve central KY for over 38 years and is still going strong. Our [...]
The Best Shopping in Bardstown KY Named "The Bourbon Capital of the World", Bardstown not only has some of the best distilleries, in it's downtown district , boasts some of the best local shopping in Kentucky. We invite you to [...]
All our rooms include refrigerator, microwave, dry bar, 43″ smart TV, coffee maker, hair dryer, and access to the common area with internet access. Choose from Queen, King, and Double-Queen sized rooms. A visitor [...]
Downtown Bardstown KY   VIRTUAL TOURS - Bardstown Kentucky "The Bourbon Capital of the World" Find great shopping, restaurants and don't forget to take the Bourbon Trail! Featured Merchants Tap on Merchant below to enjoy their Virtual Tour! [...]
Load More Posts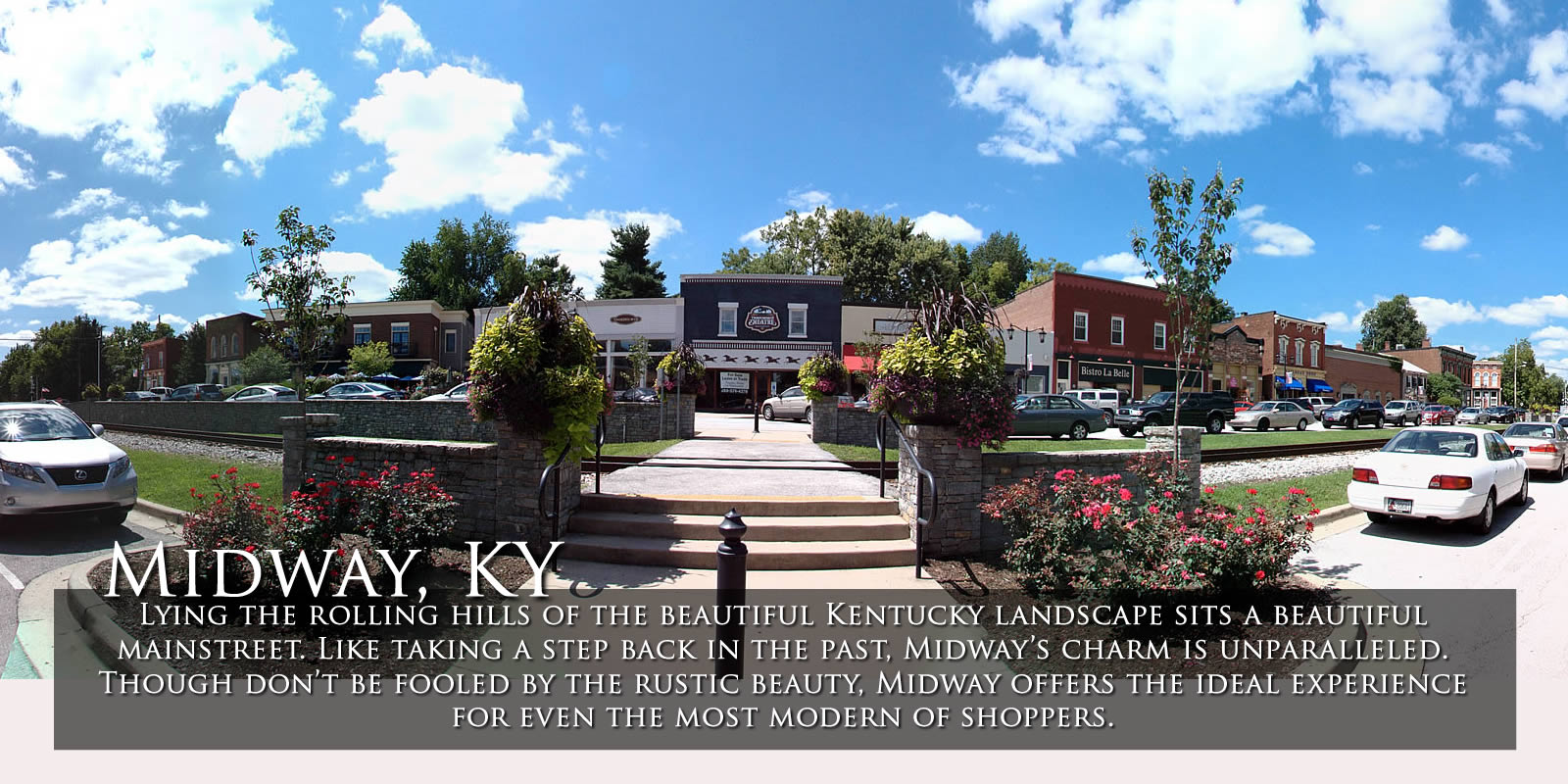 Mezzo Italian Cafe and Provisions is a family style restaurant boasting fresh ingredients in a cozy atmosphere. We are continuing our line of fine foods right in the heart of Kentucky. Mezzo features [...]
Downtown Midway KY   Discover Midway KY Shopping Restaurants Lodging and More. Midway Kentucky is located in the heart of thoroughbred country. Featured Merchants Tap on Merchant below to enjoy their Virtual Tour! [...]
Welcome to Southern Sunday! Combining a love for fun, fashion and southern hospitality, Southern Sunday is the boutique that gives back! After browsing through our offerings of the latest styles, choose one from [...]
The Back Room is a home accessory store situated in downtown Midway on Main Street. Come purchase gifts, register for your wedding or baby showers, or spruce up your own home! Items include [...]
Heirloom Restaurant Midway KY "Owned by chef Mark Wombles and his father, Henry, the restaurant came out of the gate in 2006 to acclaim." See the entire article in the Lexington Herald Leader [...]
Best Midway KY Shopping & Restaurants Tucked in the Heart of Thoroughbred country, Midway offers a great selection of local shops and restaurants. We have selected the best shops and restaurants in Midway and invite you to explore Midway for [...]
Load More Posts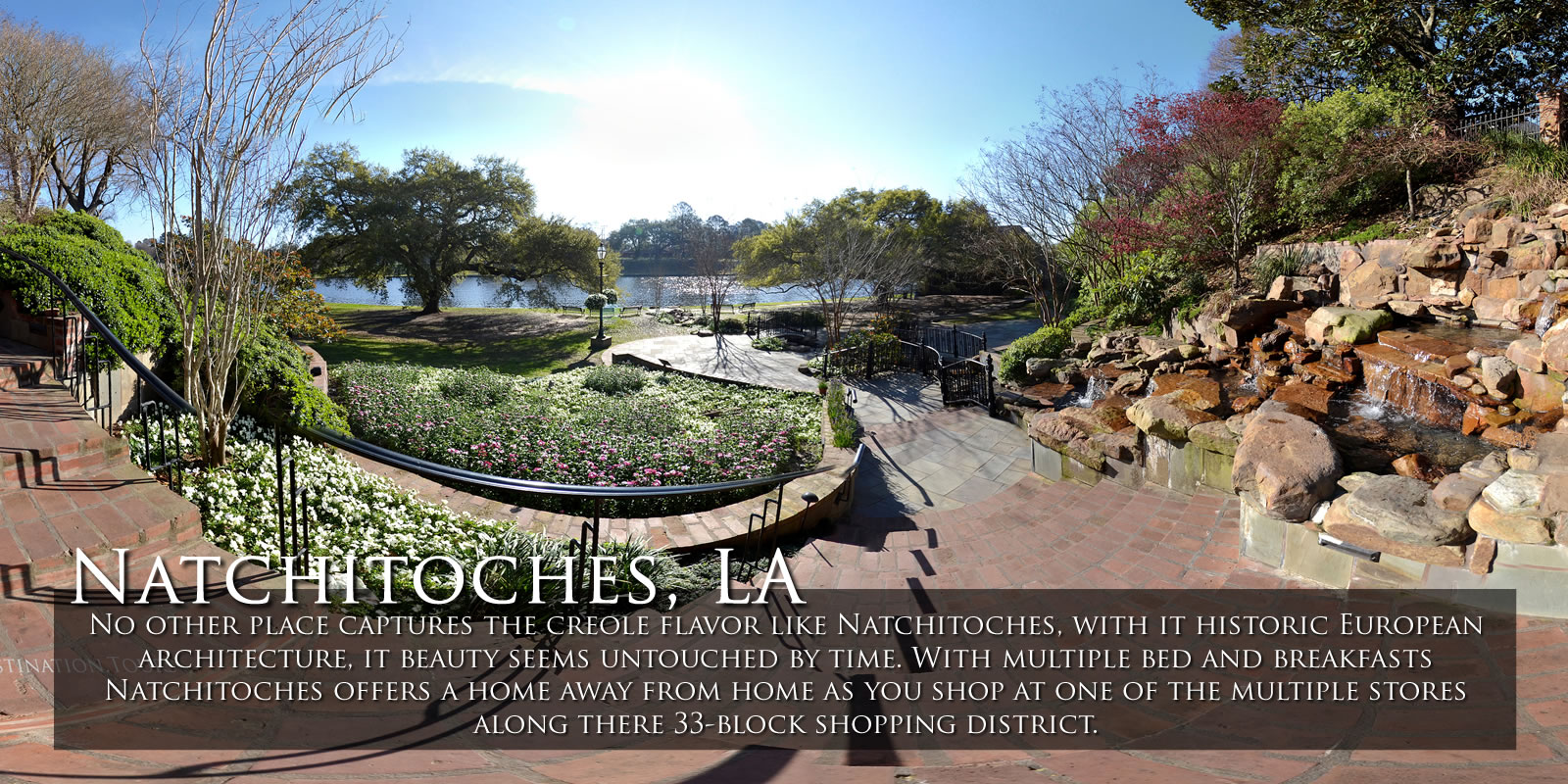 No other place captures the creole flavor like Natchitoches, with it historic European architecture, it beauty seems untouched by time. With multiple bed and breakfasts Natchitoches offers a home away from home as you shop at one of the multiple stores along there 33-block shopping district.
The Best Natchitoches Shopping & Attractions Nestled on the Cane River and a National Landmark Historic District, Natchitoches LA boasts some of the best local shopping, restaurants and attractions in Louisiana.  There is plenty to do for the entire family [...]
Natchitoches is the quaint town featured in the movie Steel Magnolias.  Major festivals are held downtown each year, including the Natchitoches Jazz/R&B Festival and the world famous Natchitoches Christmas Festival which beautifully illuminates [...]
An idyllic retreat on Cane River Lake in the Natchitoches Historic District.  From beautifully appointed king-sized bedrooms complete with private baths, to a sumptuous gourmet breakfast, Jefferson House Bed & Breakfast is within walking [...]
Plantation Treasures Located in the Historic District of Natchitoches on the banks of the Cane River on Front Street. We offer gifts for the home and soul. Christian Based gift shop offering jewelry, [...]
Cane River Candy Company is a family owned business located in the heart of historic downtown Natchitoches, Louisiana. Located at 760 Front Street we are a little shop with a lot to offer. Come [...]
We have something for everyone... Our facility consists of nearly 40,000 square feet of space featuring a 15,000 square foot Exhibit Hall capable of being divided into smaller breakout areas. The facility also [...]
Load More Posts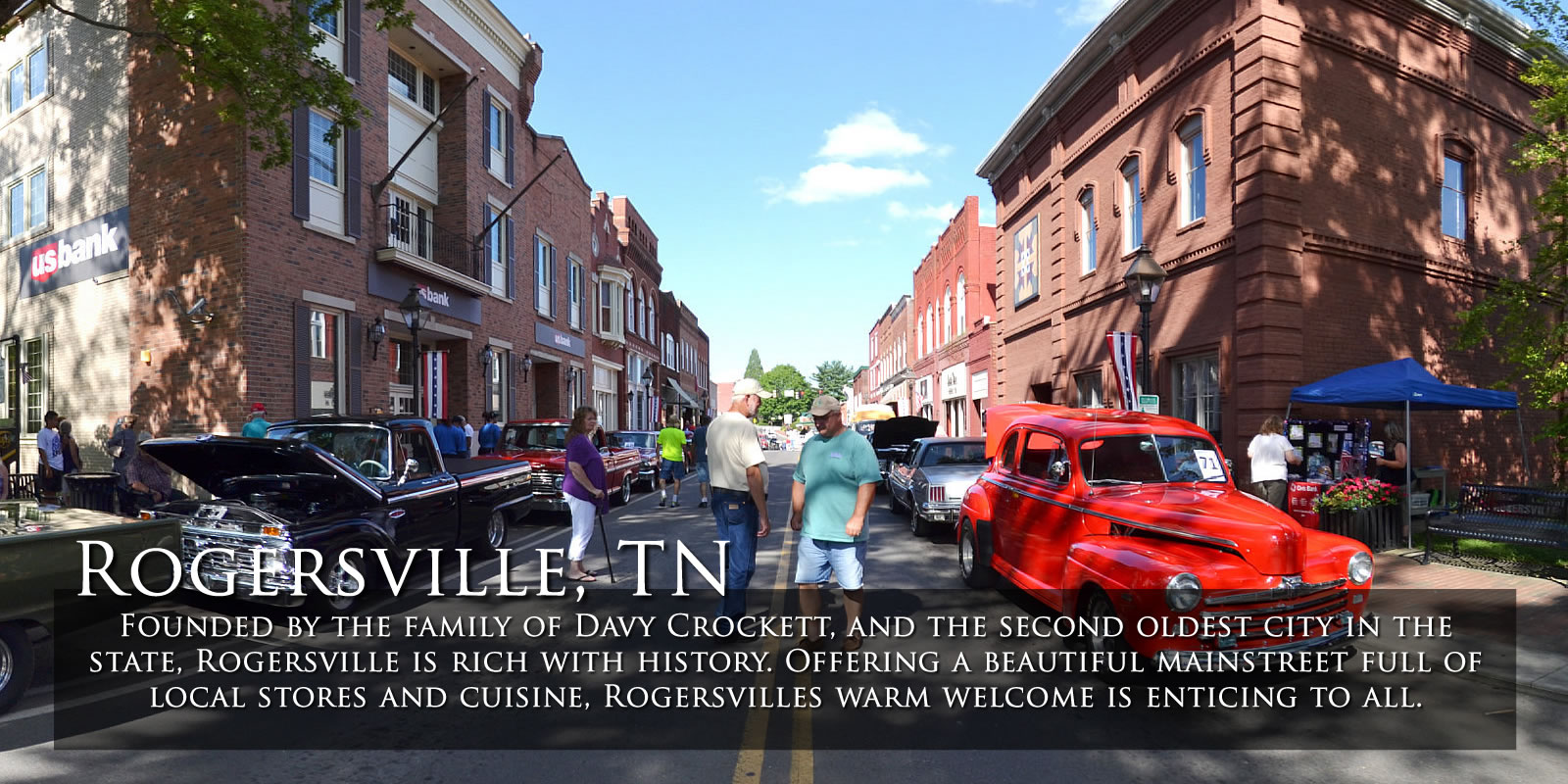 Mountain Star Mall The business has evolved from antiques being the primary business in the beginning to home decor, floral designs, gifts, gourmet products and home textiles being the essence of the [...]
Oh Henry's Restaurant Downtown Rogersville Tennessee. 201 East Main Street Rogersville, TN 37857 423-272-0980 Hours: Monday - Saturday: 7:00am - 10:00pm Our Website [...]
Welcome to Hale Springs Inn! The historic Hale Springs Inn was built in 1824 by John A. McKinney and is nestled in the heart of historic downtown Rogersville, Tennessee. The inn features [...]
The Looking Glass Salon The Looking Glass Salon in Downtown Rogersville, we are a complete hair care and beauty salon. 207 East Main Street Rogersville, TN 37857 423-272-5031 [...]
Historic Downtown Rogersville, TN showcases an outstanding selection of fine arts, including original paintings and prints, blown glass, handmade jewelry, stained glass, photography, pottery, and sculptures of wood, stone and metal. In addition [...]
Green Boomerang Natural Health Green Boomerang Natural Health is a mom and pop shop. Located in the picturesque city of Rogersville, TN. We believe in prevention of illness through good nutritional choices. [...]
Load More Posts