The Best Road Trips in the South for 2021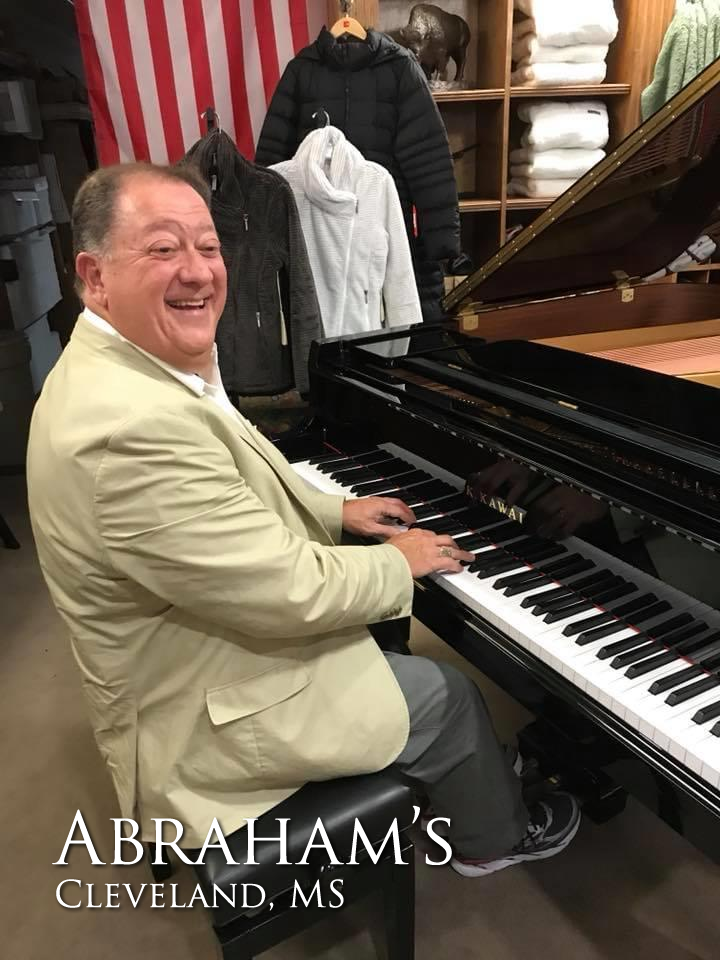 We have created a list of great destinations in the Southern United States that are an easy drive and great for weekend getaways offering one-of-a-kind shopping, local restaurants and fun attractions.
These Downtown Destinations offer safe shopping and dining options and because of their size typically have less people strolling thru their streets and shops.
Have fun safely in 2021!
 Ocean Springs, Mississippi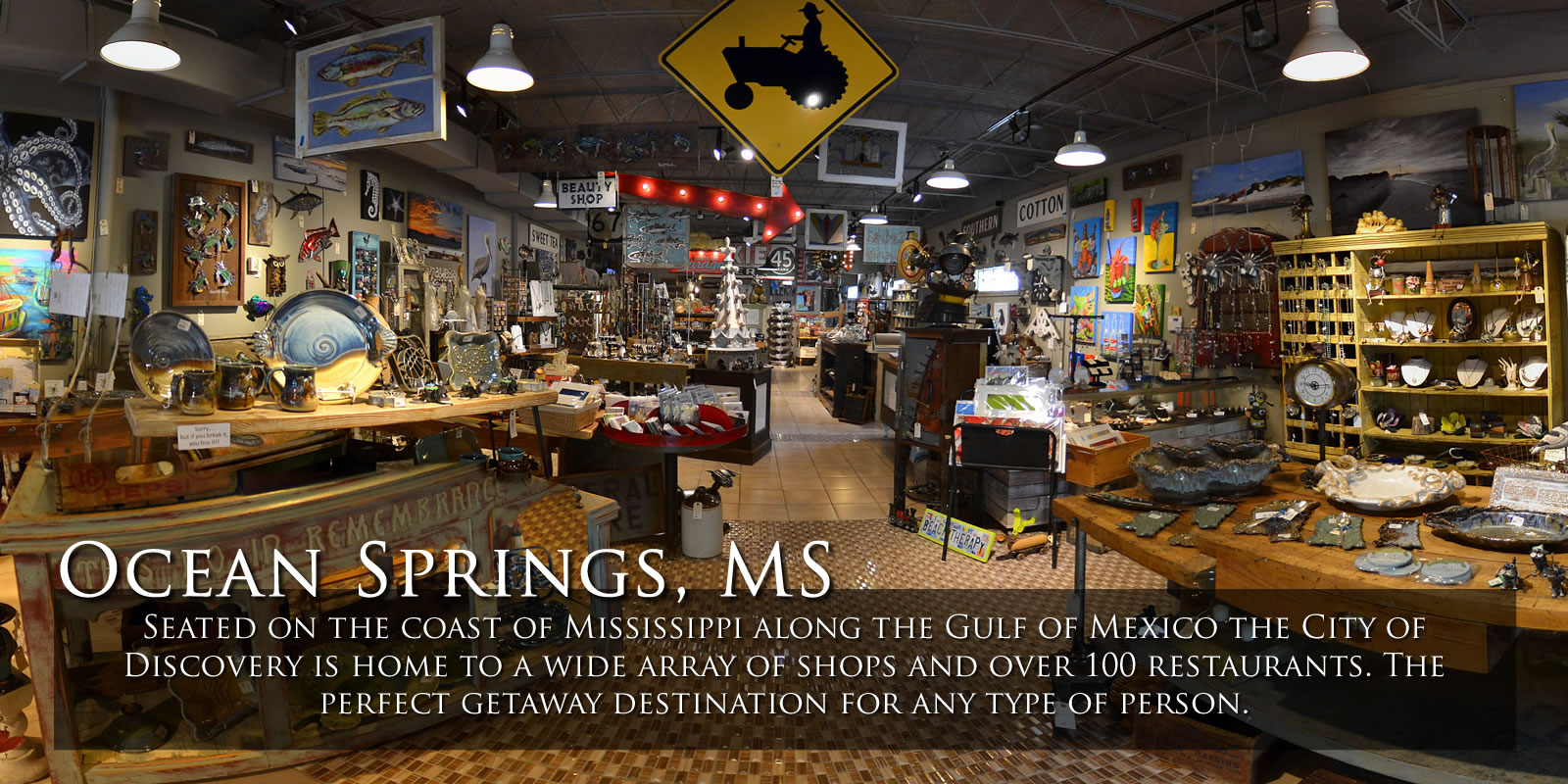 Seated on the coast of Mississippi along the Gulf of Mexico the City of Discovery is home to a wide array of shops and over 100 restaurants.
The perfect getaway destination for any type of person.
Downtown Ocean Springs MS VIRTUAL TOURS - Downtown Ocean Springs MS Shopping Restaurants and More. Virtual Tour of Ocean Springs presented by the Ocean Springs Chamber of Commerce and Main Street. Featured Merchants Tap on Merchant below [...]
Load More Posts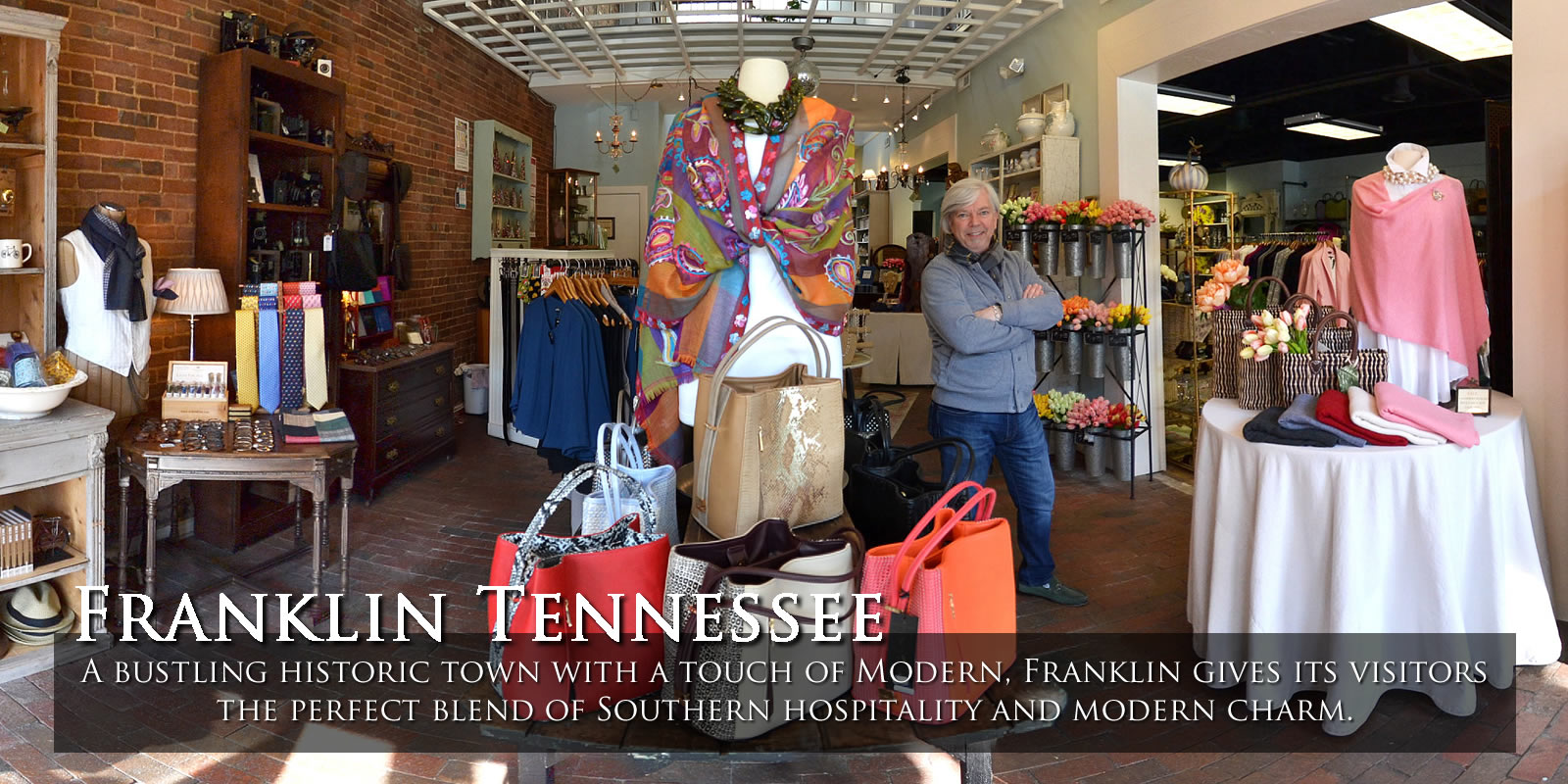 A bustling historic town with a touch of Modern, Franklin gives its visitors the perfect blend of Southern hospitality and modern charm.
Located in historic downtown Franklin, TN, the Franklin Antique Mall offers old treasures, unique furniture and accessories, memorabilia and collectibles. We carry antiques and vintage items in 12,000 square feet of space in [...]
Harpeth True Value Hardware Franklin TN - Under the sink, against the wall and over the edge when it comes to home improvement? You've come to the right place. Start your projects off [...]
Savory Spice Shop is a collection of locally owned and operated community spice shops offering the highest quality and greatest selection of more than 400 freshly ground herbs and spices and 170 hand-crafted [...]
Riverside Franklin Riverside Franklin - Discover Unique Home Decor And Boutique Items Only Steps From Beautiful Downtown Franklin, Tennessee. 144 Bridge Street Franklin, TN 37064 (615) 591-4089 HOURS: Monday [...]
Best Franklin TN Shopping & Restaurants Discover the best shopping and restaurants in downtown Franklin, TN. When it comes to shopping in Franklin, these local favorites offer a wide variety of fashion styles, jewelry, gifts, art and antiques to match any lifestyle.  For the [...]
Home Furnishings, Beautiful Gifts, Baby Gifts, Jewelry and More! 2181 Hillsboro Road Franklin, TN 37069 615-538-6053 Monday - Saturday: 9 - 5 Our Facebook [...]
Load More Posts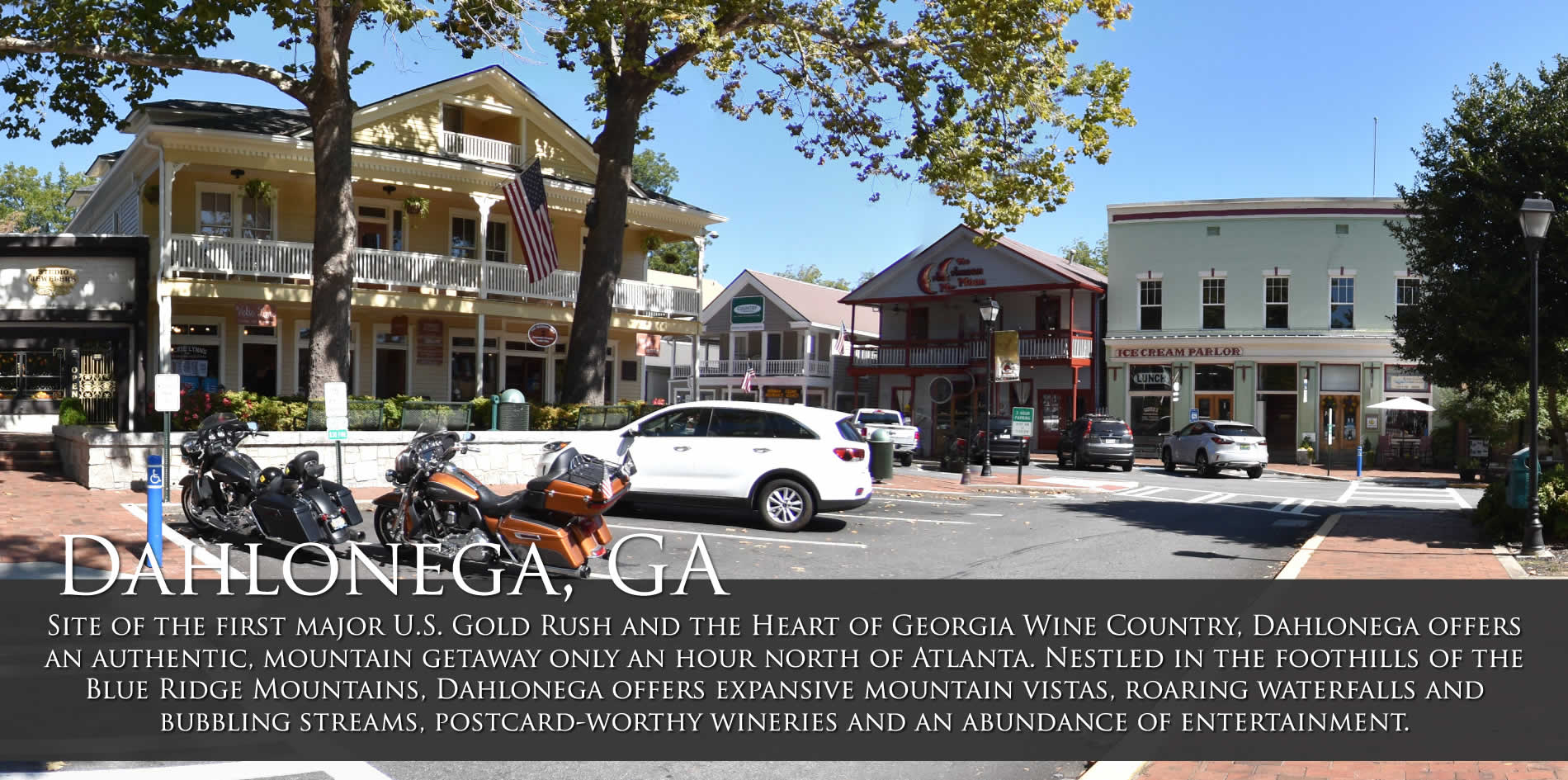 Site of the first major U.S. Gold Rush and the Heart of Georgia Wine Country, Dahlonega offers an authentic, mountain getaway only an hour north of Atlanta. Nestled in the foothills of the Blue Ridge Mountains, Dahlonega offers expansive mountain vistas, roaring waterfalls and bubbling streams, postcard-worthy wineries and an abundance of entertainment.
Kaya Cottages - Featured Cottage - Elohi Kaya Vineyard & Winery Dining Options Join us for a light lunch menu Tuesday through Sunday. We encourage guests to [...]
Giggle Monkey Toys Virtual Tour Giggle Monkey Toys is the place to find quality toys, games, puzzles, and books for kids of all ages.  We stock classic games and toys as well as [...]
Dahlonega Square Hotel & Villas The Dahlonega Square Hotel  and all five of The Dahlonega Square Villas  are located just footsteps from the beautiful historic square. The DSH lobby is home to the Dahlonega Square Hotel [...]
The Best Dahlonega Shopping & Attractions Discover Dahlonega's best shopping, attractions and restaurants. We welcome you to one of Georgia's best Shopping experiences! Our featured local shops offer a wide variety of fashions, local art, and gifts.  Dahlonega's surrounding county [...]
The Dahlonega Tasting Room Virtual Tour Introducing New eGift Cards!Our eGift Cards are great for Birthdays, Wedding and other Special Occassions.  It's Easy – select amount, write personal note, then send eGift Card [...]
Paul Thomas Chocolates Virtual Tour Paul T. Hoffman, Chocolatier, has worked since 1975 to deliver incredible candies, chocolates and sweets for all to enjoy. While visiting our shop, have fun watching the chocolates [...]
Nestled in the foothills of Georgia's Blue Ridge Mountains, Dahlonega Resort and Vineyard is a quick drive from Atlanta, but a world apart from the noise and sprawl. Here you can rock on [...]
Dahlonega Visitors Center Dahlonega has a reputation for being filled with friendly, helpful folks, and there's nowhere better than our Visitors Center to experience that for yourself. Our information specialists and volunteers will make [...]
The 1888 House Virtual Tour The 1888 House is beautiful from the entrance to exit and certain to make your next event a showstopper. From corporate meetings to wedding receptions, this stunningly restored Colonial Revival home, [...]
Load More Posts
4. Black Mountain, North Carolina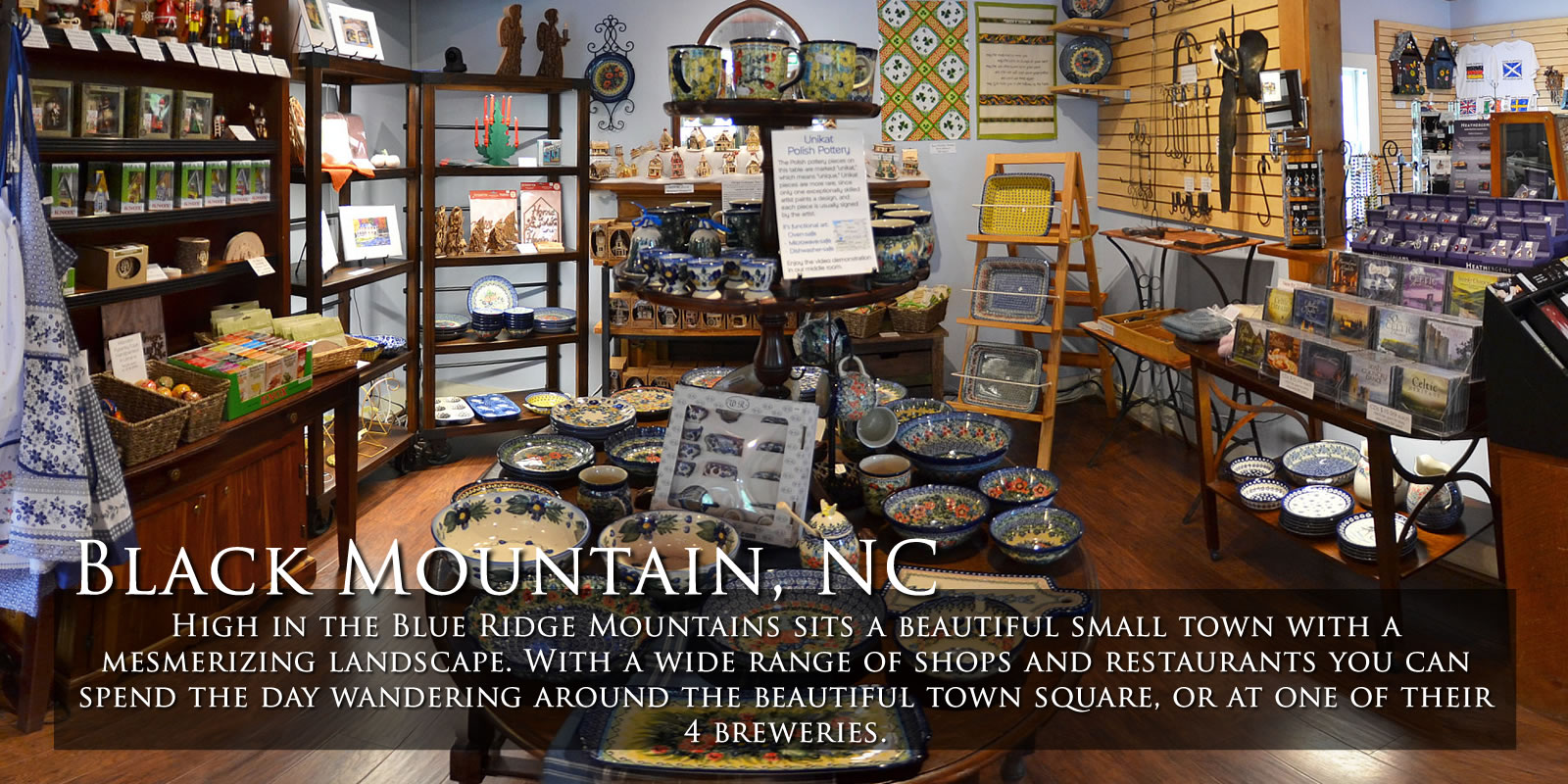 High in the Blue Ridge Mountains sits a beautiful small town with a mesmerizing landscape. Black Mountain town square has a wide range of shops and restaurants
you can spend the day wandering around.
Mellie Mac's Garden Shack Mellie Mac's Garden Shack Downtown Black Mountain NC Welcome to Mellie Mac's Garden Shack! Walk through our gates into a world of wonderment and enchantment, right here in the [...]
On a drizzly day in May, when I knew that my grant was about to end at the nonprofit where I was working,I was lead by Kathryn, a guardian angel, to a vacant [...]
Premier destination shop dressed in 100 percent reclaimed materials offering regional handcrafted gifts, home and garden decor,  jewelry and hand poured, soy candles. The Dancing Dragonfly features a gallery of fine canvas and [...]
WELCOME TO TOWN HARDWARE & GENERAL STOREDowntown Black Mountain NCWe are located in downtown Black Mountain, NC, and occupy three historic buildings dating from the 1920s (one used to be the 5-and-10 and one [...]
Downtown Black Mountain NC   VIRTUAL TOURS - Black Mountain, NC calls itself "The Little Town that Rocks," welcoming visitors to pull up a rocking chair on "The Front Porch of Western North Carolina," breathe deeply of the clear mountain air, and [...]
A gracious Bed and Breakfast in a restored 1915 Victorian home. Open year-round, the Inn now features five spacious guest rooms and two large premium rooms, all with private baths. Guests are served [...]
Load More Posts
5. Bryson City, North Carolina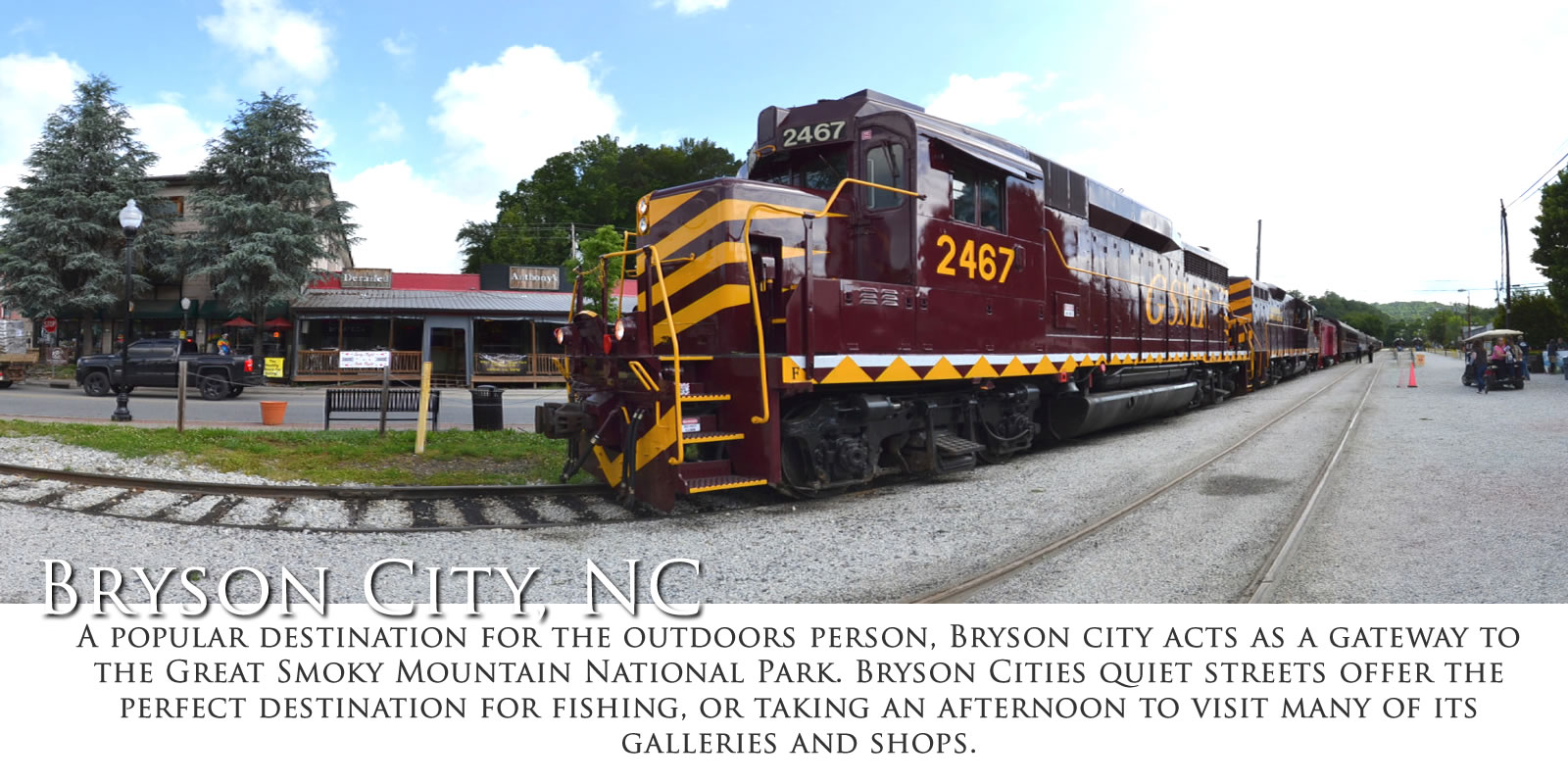 Appalachian Rivers Museum 117 Island StreetBryson City, NC 28713(828)488-3681Thursday - Saturday: 10:00am - 4:00pmSunday - Monday: Closed Our Website [...]
The Calhoun House Inn & Suites has been a Bryson City, NC landmark for almost a century. It opened in 1920 as "a new concrete building, fire proof with electric lights and free baths." While [...]
Gallery Zella Downtown Bryson City 166 Everett Street Bryson City, NC 28713 25 Artists in 5 Showrooms in the former Great Smoky Mountain Railroad Presidential Suite. Browse through Gallery Zella's exclusive collections: 2,500 [...]
Railway Platform and Depot: Train Museum: Gift Shop: With 53 miles of track, two tunnels and 25 bridges, the Great Smoky Mountains Railroad will take you [...]
APPALACHIAN MERCANTILE   Located in the center of inviting Bryson City, NC, just one mile from both Great Smoky Mountains National Park and 10,600 acre Fontana Lake and one block from the Great Smoky [...]
Swain County Heritage Museum On the second floor of the courthouse, the Swain County Heritage Museum tells the story of the County and its people. Through photos, exhibits and video you will learn [...]
Load More Posts
6. Collierville, Tennessee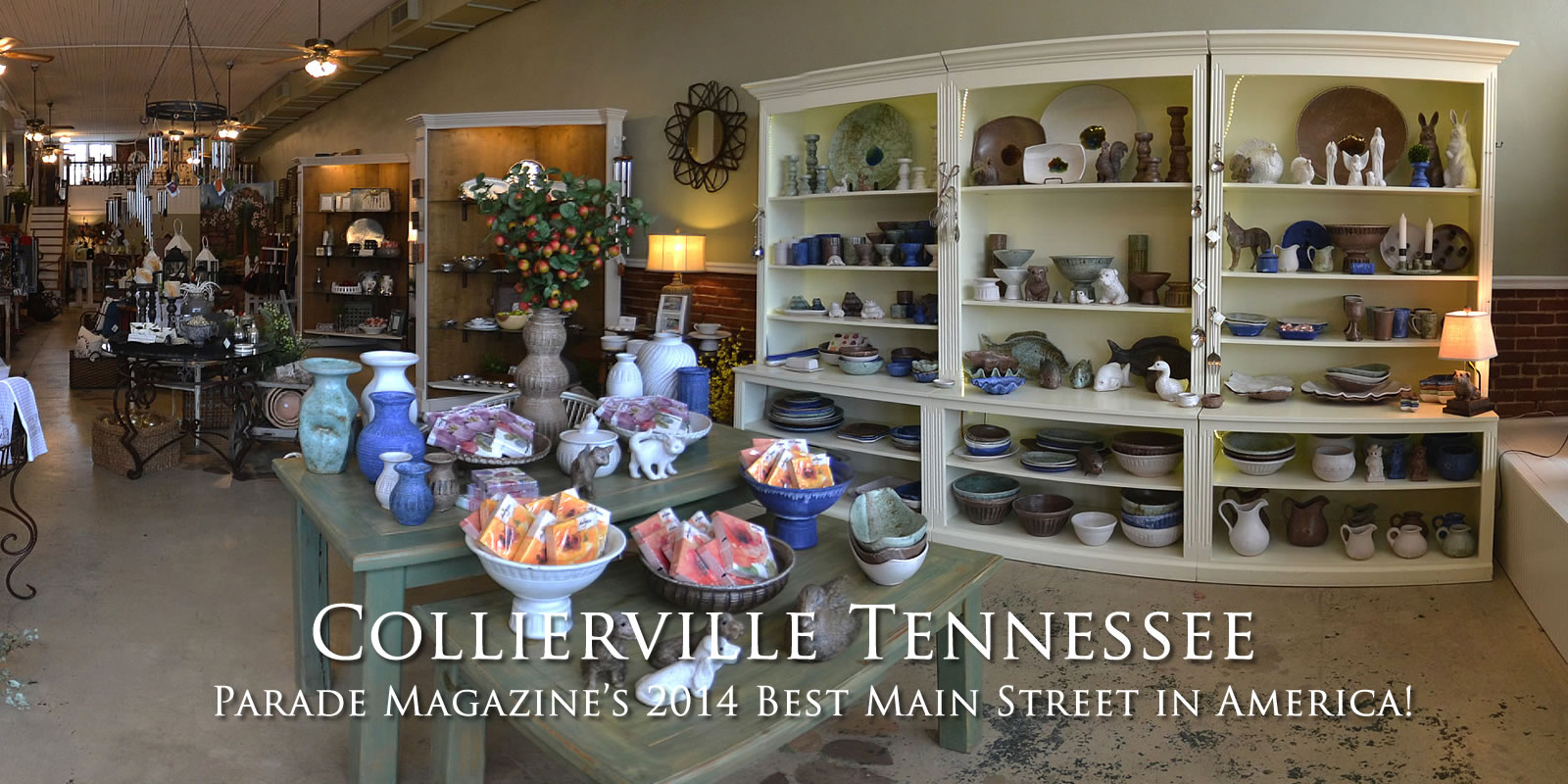 Downtown Collierville TN   Collierville TN shopping restaurants and more. Find great shopping, wonderful places to dine in a relaxing and beautiful setting in Collierville Tennessee. Located just east of metropolitan Memphis, nestled in the Heart of Tennessee's Delta, historic Downtown [...]
Hewlett & Dunn strives to provide you with a shopping experience that leaves you completely satisfied. Located at 111 N. Center Street on the Historic Town Square in Collierville, Tenn., since 1961, our [...]
Since 1979, John Green has worked as a real estate agent in the greater Memphis area. Even from the beginning of his career, John was dedicated to top customer service and ensuring that all [...]
Best Shopping & Restaurants in Collierville TN Just east of Memphis, Collierville Tennessee offers some of the best local shopping in West Tennessee and Memphis.  The local shops are perfectly nestled on the Historic Square in Downtown Collierville making [...]
Since opening the doors in July of 1999, The Brooks Collection goes to market with you in mind. By selecting unique and collectible treasures, we feature distinctive gifts, accessories, furnishings and accents for [...]
Top of the Green Event Venue located at the top of John Green & Company Realtors new downtown Collierville building offers great views of the Historic Collierville Square. 50 North [...]
Load More Posts
7. Beaufort, South Carolina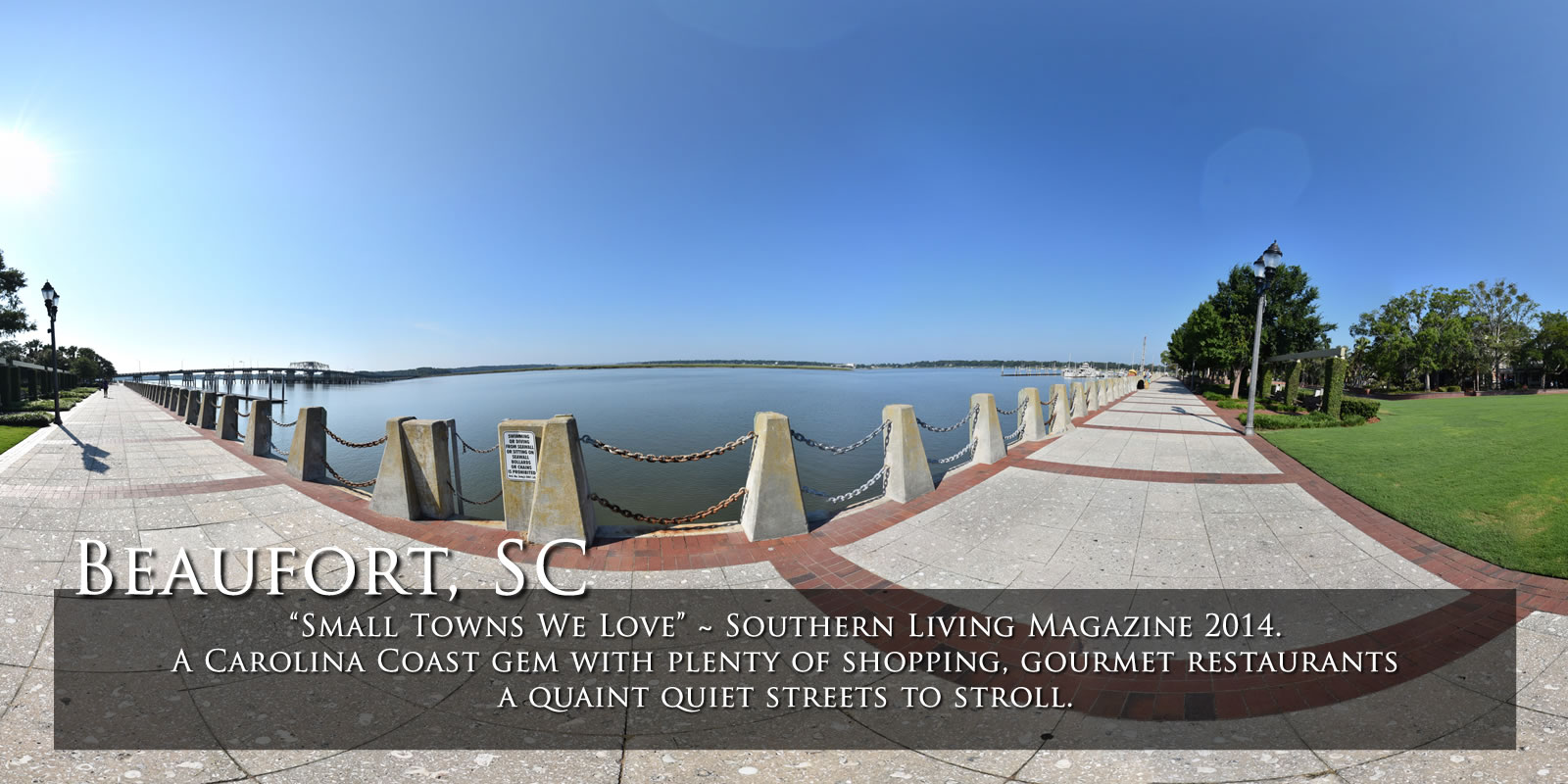 A Carolina Coast gem, Beaufort, South Carolina offers plenty of shopping, gourmet restaurants with a quaint quiet streets to stroll.
Thibault Gallery Thibault Gallery is a haven for talented artists to showcase their art, as well as an attraction for tourists and locals alike. Here you will find original art in a variety [...]
Downtown Beaufort SC Featured Merchants Tap on Merchant below to enjoy their Virtual Tour! Visit Beaufort SC "Small Towns We Love" ~ Southern [...]
Modern Jewelers is proud of our third generation heritage of providing a full service jewelry store in historic Beaufort, South Carolina. Our jewelers, engravers and appraisers specialize in prompt and efficient service and [...]
For more than 21 years, Bay Street has made sure that we have the staff that has the experience and knowledge to assist each customer. We have staff and guides that have fished [...]
Though there were murmurings that she was quietly secreted out of New York due to an international incident involving a certain ambassador at the United Nations, in truth, Lulu had simply run out [...]
Load More Posts
8. Cleveland, Mississippi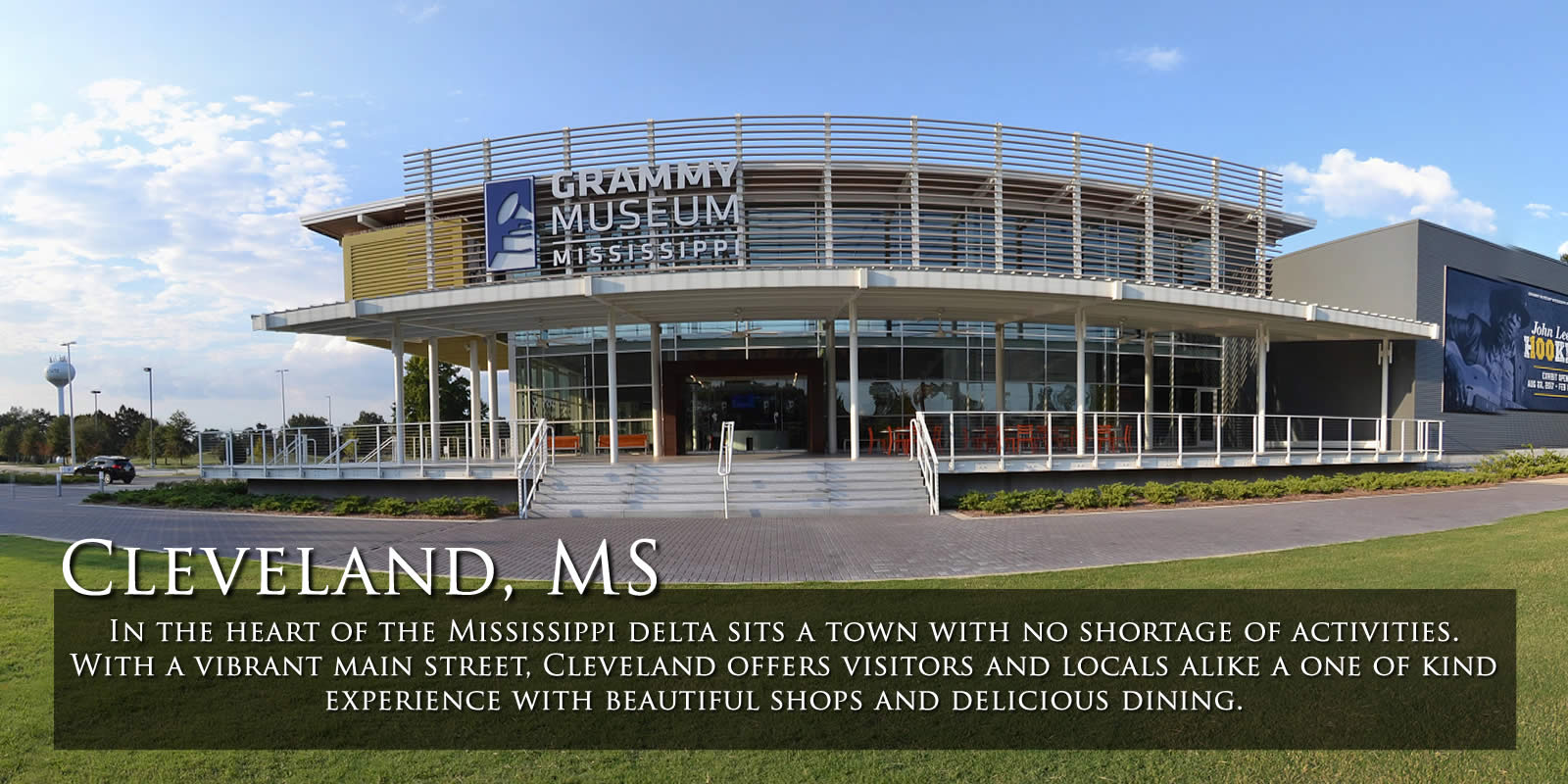 Downtown Cleveland MS
Ten Twenty Four is a new plus size boutique located in Historic Downtown Cleveland, MS Specializing in sizes 10-24, we believe style begins at a size 10. [...]
Cleveland Fresh is your one stop shop for all your floral, bakery and gift needs. Everyone, young or old, is welcome to come experience a way to "freshen" up their day. Start your [...]
Punkin Patch Baby, Boys and Girls, Tweens and Teens - It's a fun place to shop for children's clothes! 134 North Sharpe Avenue Cleveland, MS 38732 [...]
Downtown Cleveland MS   Cleveland Mississippi the home of the Delta Grammy Museum and the Delta Blues.  Find the best shopping, restaurants and things to do in Downtown Cleveland Mississippi with our virtual tours. Featured Merchants Tap [...]
Neysa's Fireside Shop Welcome to Neysa's - a Delta tradition since 1988 - located in the heart of Cleveland's bustling Sharpe Street, housed in Clemmie Collins original Fireside Shop.  Neysa's has continued Clemmie's [...]
The Wishing Well Boutique The Wishing Well Cleveland MS In 1987, young entrepreneurs, Susan Wiggins & Jo Parker purchased The Wishing Well in Shelby, Mississippi, Both were determined to start a retail business, [...]
Load More Posts
9. Waynesville, North Carolina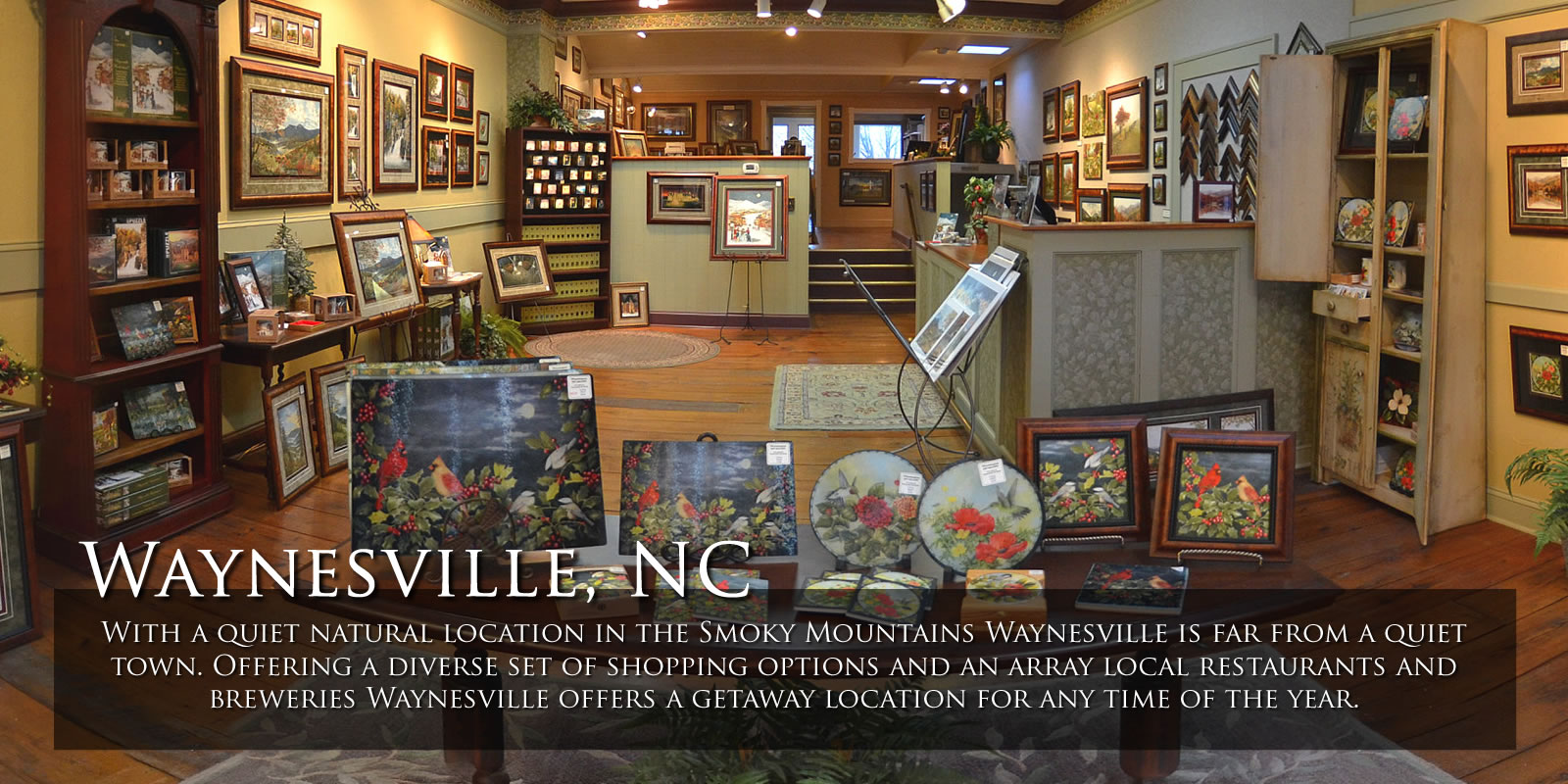 With a quiet natural location in the Smoky Mountains, Waynesville is far from a quiet town. Offering a diverse set of shopping options and an array local restaurants and breweries Waynesville offers a getaway location for any time of the year.
Downtown Waynesville NC   Featured Merchants Tap on Merchant below to enjoy their Virtual Tour! Downtown Waynesville NC   Downtown Waynesville offers great shopping, wonderful restaurants and is located on [...]
Twigs and Leaves Gallery 98 North Main Street Waynesville, NC 28786. Craft, Art and Furniture Gallery. Browse through an unforgettable collection of nature-inspired works by 170 primarily regional artists and crafts persons. [...]
Spenceberry Antiques At Spenceberry Antiques, our one of a kind items keep customers coming back to discover what new pieces we have to offer. Our helpful staff are always on hand to point out new arrivals and [...]
Logan's Gifts & Home Decor "Logan's Gifts and Home Decor is located in beautiful downtown Waynesville, NC. We offer a large and unique range of gifts, home decor and seasonal decorations. Stationary, bath [...]
Fine furniture, bedding, carpeting, interior design, appliances and more! We are a home town, family owned business. Our store has been in Waynesville for over 100 years and we have offered the same [...]
The philosophy behind Green Orchid Soap Co. is to help you find and keep confidence in your well-being. To enable you to find and encourage beauty from the inside out. Sometimes, that starts from [...]
Load More Posts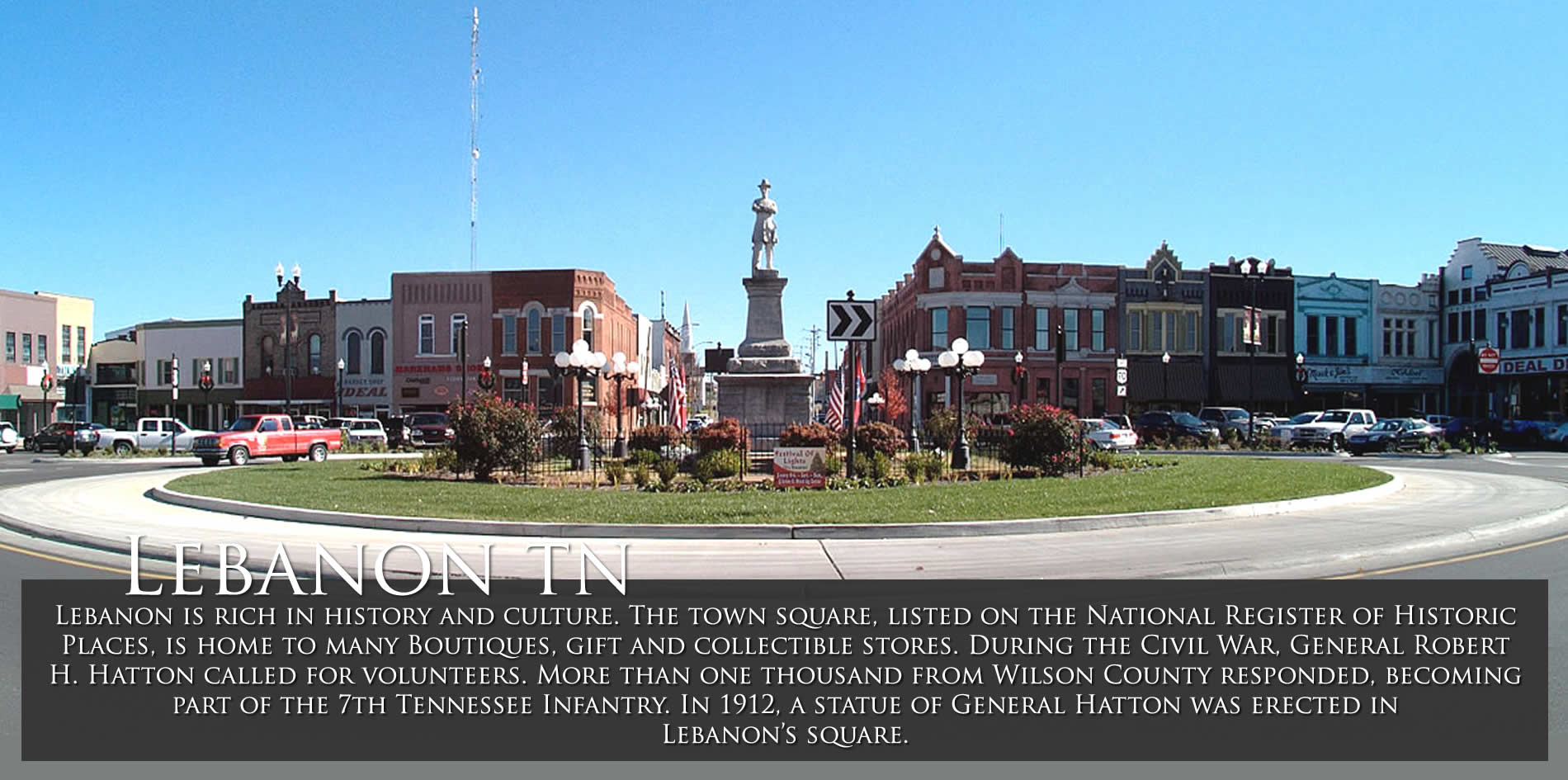 Square Market is a shopping utopia with a fresh mix of unique furniture and home décor items including local food products and specialty gifts! Family-owned and -operated, we are experts in customer service taking great pride [...]
The Best Shopping Lebanon TN Just outside Nashville Tennessee, Lebanon boasts a great selection of local shops that offer everything from antiques to the latest fashions. Come spend the day with us on the Downtown Lebanon Square and you're sure [...]
  Poppie's Boutique, provides quality, vintage-inspired boutique clothing, accessories, and locally handmade goods and gifts to small towns across Middle Tennessee and the Upper Cumberland areas. Our retail products are featured in their [...]
The Best Shopping Lebanon TN Just outside Nashville Tennessee, Lebanon boasts a great selection of local shops that offer everything from antiques to the latest fashions. Come spend the day with us on the Downtown Lebanon Square and you're sure to want to visit [...]
Shop Online Iddy and Oscars. Be the change. So many of us want to see change in our world and So often times we hear the quote by Gandhi "be [...]
Shop Online Wilkie's Outfitters is a family owned business located in Lebanon, TN. We carry top brands of high quality, trusted products for the outdoor experience. Whether it's fishing, hiking, hunting, climbing, kayaking, or exploring [...]
Load More Posts
Other great destinations in the south worth mentioning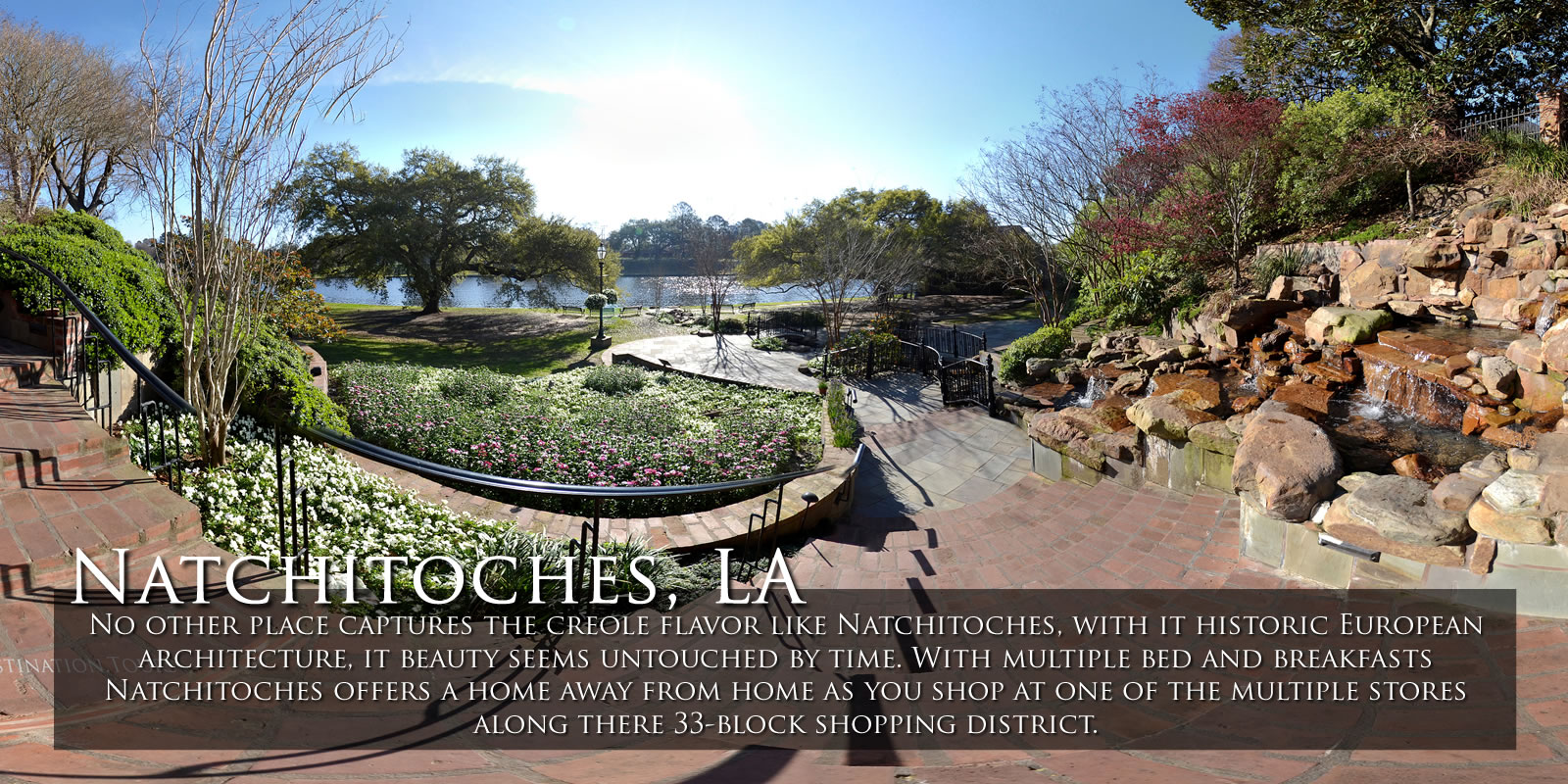 No other place captures the creole flavor like Natchitoches, with it historic European architecture, it beauty seems untouched by time. With multiple bed and breakfasts Natchitoches offers a home away from home as you shop at one of the multiple stores along there 33-block shopping district.
We have something for everyone... Our facility consists of nearly 40,000 square feet of space featuring a 15,000 square foot Exhibit Hall capable of being divided into smaller breakout areas. The facility also [...]
The Best Natchitoches Shopping & Attractions Nestled on the Cane River and a National Landmark Historic District, Natchitoches LA boasts some of the best local shopping, restaurants and attractions in Louisiana.  There is plenty to do for the entire family from the Louisiana Sports [...]
Fort St. Jean Baptiste State Historic Site Natchitoches was founded by a French Canadian, Louis Antoine Juchereau de St. Denis, in 1714 while he was en route to Mexico from Mobile, Alabama, on [...]
Merci Beaucoup Gift Shoppe Merci Beaucoup Gift Shoppe offers a wide variety of gifts for any occasion. 584 Front Street Suite 106 & 107 Natchitoches, LA 71457 Hours: Monday [...]
Grand Ecore Visitor Center The Visitor Center is located at Grand Ecore, a small community about four miles north of Natchitoches, Louisiana, and commands a panoramic view from a bluff 80 feet above [...]
Load More Posts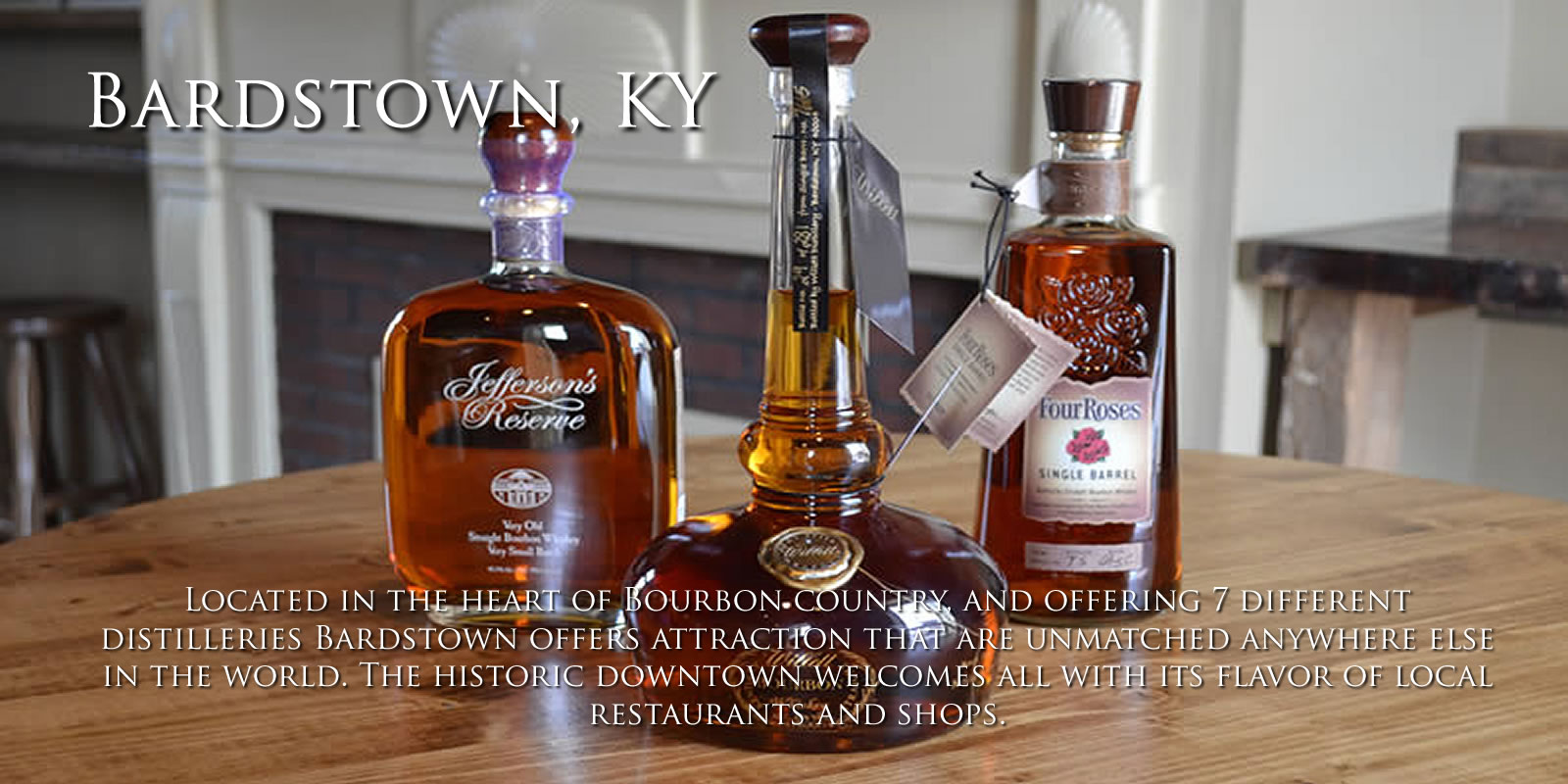 The Best Shopping in Bardstown KY Named "The Bourbon Capital of the World", Bardstown not only has some of the best distilleries, in it's downtown district , boasts some of the best local shopping in Kentucky. We invite you to explore some featured shops [...]
The Best Shopping in Bardstown KY Named "The Bourbon Capital of the World", Bardstown not only has some of the best distilleries, in it's downtown district , boasts some of the best local shopping in Kentucky. We invite you to explore some featured shops [...]
Old Talbott Tavern Bed & Breakfast with Restaurant and Bourbon Bar in Downtown Bardstown KY and our New Addition to our facilities The Talbott Inn. [...]
Gartland's Art Sales and Custom FramingSince 1974: 46 Years Serving Kentucky Gartland's Art Sales Bardstown KY, a unique one-of-kind family owned business, has continued to serve central KY for over 38 years and is [...]
All our rooms include refrigerator, microwave, dry bar, 43″ smart TV, coffee maker, hair dryer, and access to the common area with internet access. Choose from Queen, King, and Double-Queen sized rooms. A visitor [...]
Load More Posts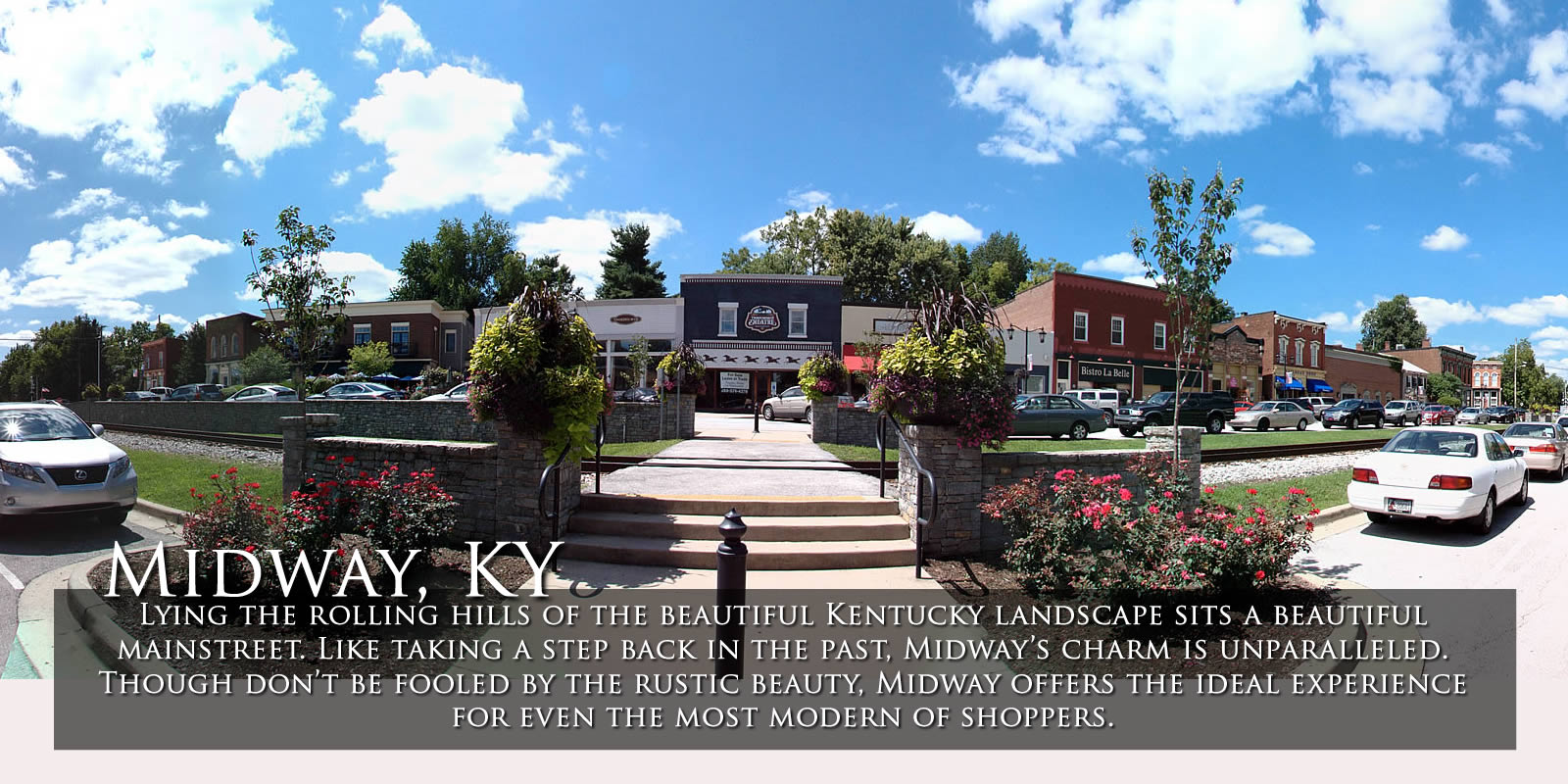 The Midway Boutique The Midway Boutique Kentucky Open the door to your new favorite place. The explosion of color, the sparkle of jewels, and the laughter of new friends will make your Midway [...]
The Back Room is a home accessory store situated in downtown Midway on Main Street. Come purchase gifts, register for your wedding or baby showers, or spruce up your own home! Items include [...]
Best Midway KY Shopping & Restaurants Tucked in the Heart of Thoroughbred country, Midway offers a great selection of local shops and restaurants. We have selected the best shops and restaurants in Midway and invite you to explore Midway for [...]
Best Midway KY Shopping & Restaurants Tucked in the Heart of Thoroughbred country, Midway offers a great selection of local shops and restaurants. We have selected the best shops and restaurants in Midway and invite you to explore Midway for your next trip to [...]
The Brown Barrel & Blind Harry's A unique dining experience Join us for a unique, "casual-yet-classy" dining experience in Historic Midway - the Heart of Kentucky Horse Country! Our traditional setting belies the [...]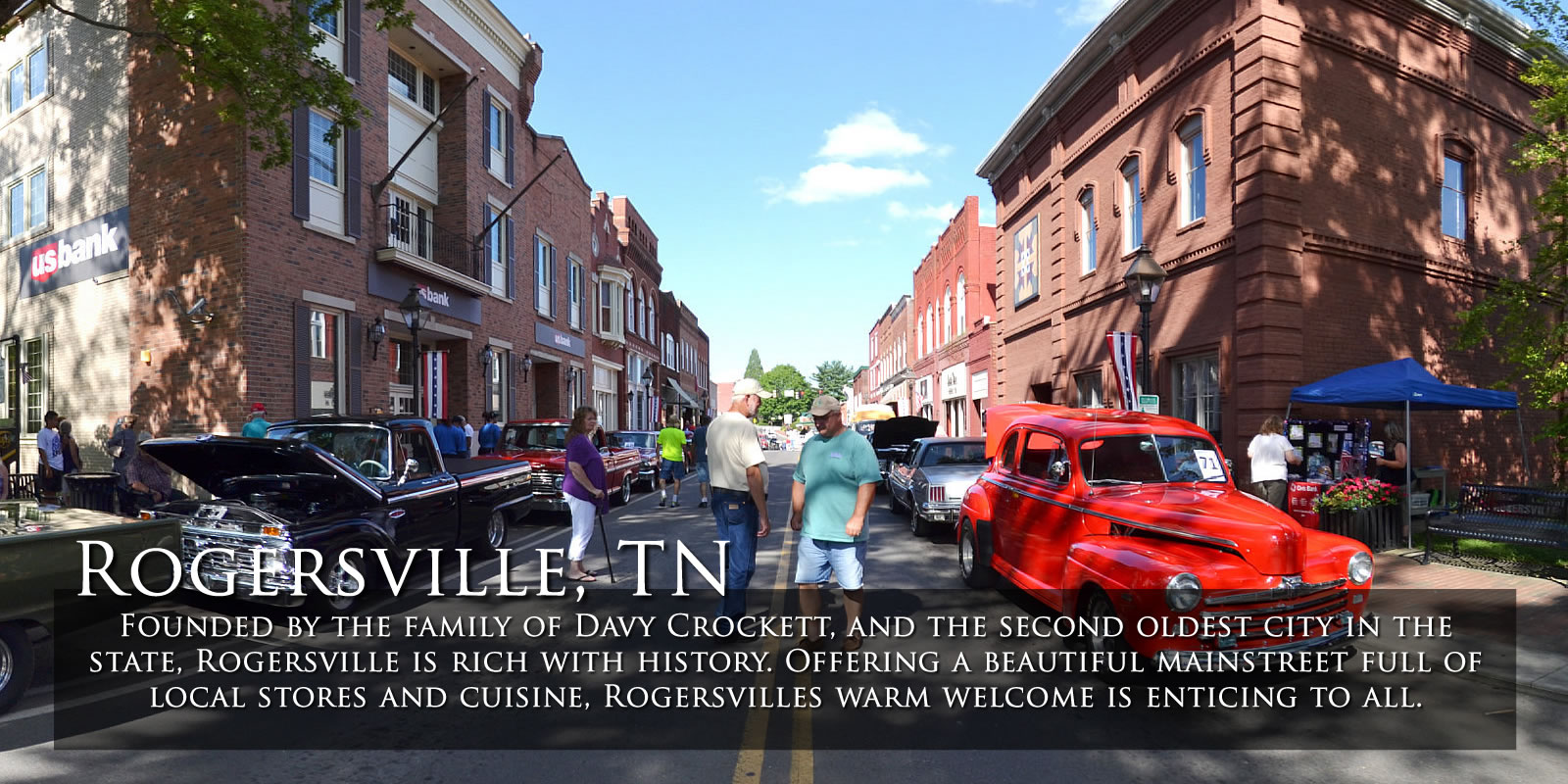 Mountain Star Mall The business has evolved from antiques being the primary business in the beginning to home decor, floral designs, gifts, gourmet products and home textiles being the essence of the business [...]
Chicago styled restaurant 114 East Main Street Rogersville, TN (423) 293-0000 HOURS: Monday - Friday: 11 - 6 Saturday & Sunday: Closed Our Facebook [...]
LuElla's Gift Market LuElla's Gift Market offers a personal shopping experience right in the heart of historic downtown Rogersville, TN. With unique gifts and friendly service, finding the perfect gift has never been [...]
Welcome to Hale Springs Inn! The historic Hale Springs Inn was built in 1824 by John A. McKinney and is nestled in the heart of historic downtown Rogersville, Tennessee. The inn features 9 [...]
Salt & Light is a trendy boutique that carries women's & children's clothes & accessories as well as home decor & unique gifts. 207 E Main Street Rogersville, TN 37857 [...]
Load More Posts