We get our name – and our character – from Scout Finch, the feisty, intelligent, and thoughtful narrator of Harper Lee's To Kill A Mockingbird. Strong-willed and confident, Scout takes no bull from anyone; She is true to herself and everyone around her, just like us.
Our Favorite "Scout" Quote: "Naw, Jem, I think there's just one kind of folks. Folks."
Ann and her family moved to Beaufort, South Carolina from the San Francisco Bay area. Local writer, Lanier Laney dubbed Ann "A Southern Enthusiast!" as she has a deep passion for the people and products that originally inspired her love of the South. After years of traveling the great southern states, she was struck by the absence of a retail experience that celebrates the South's vibrant culture and unique traditions. As a result, we're open from 10 a.m. to 6 p.m. on Monday through Saturday and 12 p.m. to 4 p.m. on Sundays.

Favorite Southern Quote: "She's a hot mess."
You're Invited
June 27, 2020
"Main Street Saturday"
On Saturday, June 27, 2020 head out to your favorite main street and show your support for your local merchants.  Have lunch, shop or just take a stroll, we invite you to slow down and remember why these local merchants matter in your community.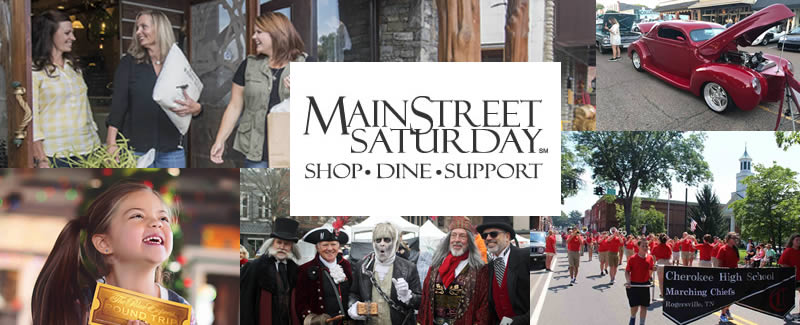 Other Great Destinations Nearby