M

ockingbird Cafè has evolved from coffee shop & gathering place into a respected restaurant and art gallery. The walls of the 'bird are filled with the creations of local artist and photographers. (By the way, those aristic creations are for sale, also.) Offering Specialty Coffees, Food and Drink, Happy Hour and other events, the Mockingbird has days and evenings filled with much enjoyment and relaxation. We have Open Mic night at least once a month. Check the Events & Entertainment Page. Come on in, sing, dance, play an insturment, tell jokes or, well, whatever. You'll be welcomed at the 'bird. The Mockingbird Café really does have something for everyone. And the "bird is very kid friendly. As the saying goes, "It takes a village".
You're Invited
June 27, 2020
"Main Street Saturday"
On Saturday, June 27, 2020 head out to your favorite main street and show your support for your local merchants.  Have lunch, shop or just take a stroll, we invite you to slow down and remember why these local merchants matter in your community.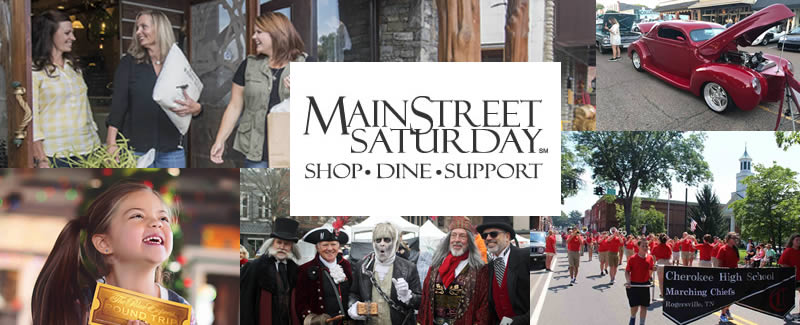 Other Great Destinations Nearby