Hattie Jane's Creamery is a small batch creamery and scoop shop with locations in Downtown Columbia, TN and Downtown Murfreesboro, TN. The custard-based ice cream features chef-driven flavors using seasonal and local ingredients, including Muletown Roasted Coffee and milk from Hatcher Family Dairy and MTSU. Hattie Jane's waffle cones, baked treats and many toppings are all made from scratch and in-house. Stop in for a scoop (or two), popular speciality drinks such as Unicorn Hot Chocolate or a take home pint of your favorite flavor!
You're Invited
June 27, 2020
"Main Street Saturday"
On Saturday, June 27, 2020 head out to your favorite main street and show your support for your local merchants.  Have lunch, shop or just take a stroll, we invite you to slow down and remember why these local merchants matter in your community.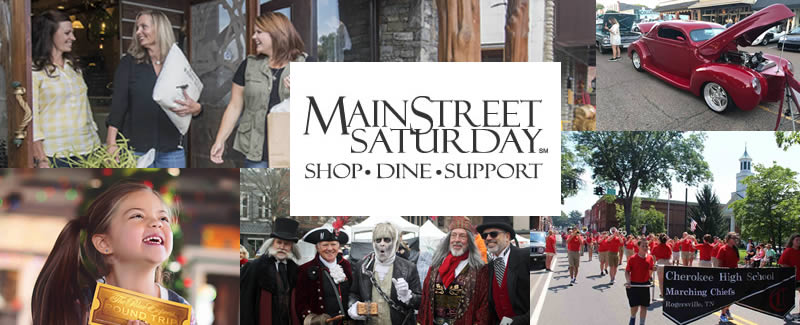 Other Great Destinations Nearby