Welcome and congratulations on your engagement! Choosing your bridesmaids dresses should be as special as choosing your wedding gown. Always The Bridesmaids caters to one bridal party at time and offers a private experience to choose the perfect dress from the largest selection of bridesmaids dresses in East Tennessee. Know the quality and fit of the dresses BEFORE you order. Celebrate why these girls are your bridesmaids…because they stood by you long before your wedding day.
You're Invited
June 27, 2020
"Main Street Saturday"
On Saturday, June 27, 2020 head out to your favorite main street and show your support for your local merchants.  Have lunch, shop or just take a stroll, we invite you to slow down and remember why these local merchants matter in your community.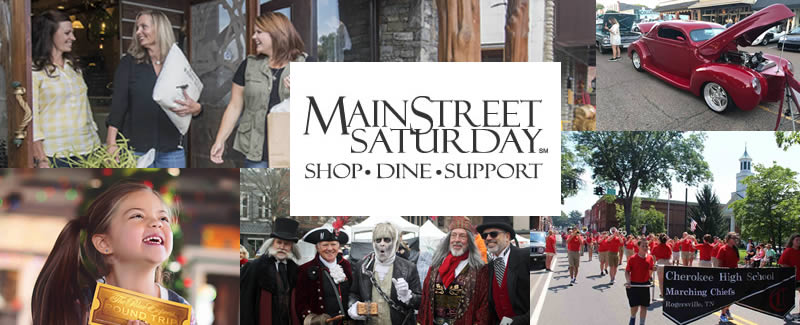 Other Great Destinations Nearby